Buying a car with leather seats is all good until you consider maintenance. You want to keep your leather upholstery looking as new as possible, but at the same time, you dread the costs of car interior detailing services. The best solution to this is leather wipes.
Leather wipes are the best way to take care of your car's leather upholstery daily. But with so many types in the market, how can you purchase the right one? We have reviewed the best leather wipes for your car seats.

The best way to take care of your leather seats is with the best leather wipes for your car. 
This guide also includes a buying guide and instructions on how you can properly take care of your car with leather wipes. Let's take a closer look.
Top 7 Leather Wipes that Won't Cause Damage to Your Car Seat
Keep reading below to see our recommended leather wipes for proper care of your car seats.
1. Weiman Leather Wipes – Best Overall Leather Wipes
Sale
At the top of our list is Weiman Leather Wipes, owned by the popular Weiman brand. These leather wipes are non-toxic and are designed to clean your leather, condition it, and provide UV protection that prevents fading, cracking, drying, and other damage.
The Weiman brand is a specialty cleaning company known for its creative and top-quality cleaning products that provide good customer results. The ingredients in the leather wipes include six important natural oils that will leave you with bright and strong leather.
You can use the wipes regularly since they are safe for leather and will increase the comfort and flexibility of your car seats. You can also use leather wipes to clean your seats and remove dirt, soil, and residue.
Even with the high quality, you don't have to break the bank to purchase the Weiman Leather Wipes.
Pros
UV protection against sun damage and cracking.
Moisturizes and softens leather.
It's ideal for cleaning seats with no greasy feel or lingering smell.
Non-toxic design for hardwearing and delicate leather.
Adds a good shine to your leather.
Cons
Dries out fast, so avoid leaving the lid open.
Not suitable for use on unfinished leather.
2. Meguiar's Gold Class Rich Leather Wipes – Best Large Leather Wipes
Next on our list is Meguiar's Gold Class Rich Leather Wipes, another ideal choice for your car, from a leading brand in the cleaning niche. Meguiar's is known for offering a wide range of products in its arsenal, and these leather wipes are one of the best.
The all-in-one leather wipes are the best choice for those who want large wipes to clean a wider surface area in the interior. They are saturated with aloe-enriched moisturizers, so they don't only clean your car but also condition it for a flexible and supple feeling.
You can freely clean your car with the Gold Class Rich Leather Wipes without worrying about causing damage. It can remove grime and dirt without leaving any greasy finish or residue on the upholstery. The rich aloe moisturizer also protects the leather from sun damage, drying out, or cracking with UV.
Pros
Large-sized wipes for wider interior and in-between cleaning.
Prevents quick fading or aging of the leather.
Highly effective for cleaning and conditioning.
Keep your leather healthy.
Includes versatile applications aside from car interior.
Cons
Use sparingly as it is oily.
Does not offer a lot of shine.
3. MiracleWipes for Automotive – Best Leather Wipes for Heavy-Duty Cleaning
Whether you want to clean the interior or exterior of your vehicle, take care of detailing, or get rid of the brake dust, MiracleWipes for Automotive is the ideal choice. These are the best leather wipes for heavy-duty cleaning, as they are designed to remove grease, sticky adhesives, lubricants, dirt, grime, and more.
The wipes have a unique design, with one soft side and one abrasive side. This makes it super easy to take care of any mess in your car. They are also large wipes covering a wide surface area for messes you can't handle.
You don't have to worry about the wipes drying out your hands too. While it moisturizes your car and takes care of your messes, it is also designed to rehydrate your skin during use. The MiracleWipes prevent your hands from cracking, chapping, cuts, and drying.
These non-toxic wipes can also be used for your car's carpet and other fabrics.
Pros
Heavy-duty wipes with two sides for all types of cleaning.
Versatile for interior and exterior applications.
Tough on stains, grease, and dirt, but gentle against leather.
Easy to use in deeper cleaning.
Rehydrates and protects the skin.
Cons
Dries up quickly, so the container should remain closed.
Expensive.
4. Armor All Car Leather Wipes – Best Affordable Leather Wipes 
Car owners looking to save money should go for the Armor All Car Leather Wipes. These budget wipes are the best choice for anyone who wants more value for their money. Despite being one of the cheapest wipes to purchase, it offers all-around quality.
The Armor All Car Leather Wipes don't only clean, condition, and protect the leather. They are also a great choice for anyone who needs to revive the leather in their car. It is made with conditioners that enhance natural beauty and restore leather's supple and comfortable feeling.
It is made with cleaning agents that can safely remove soil, dirt, grease, and grime without damaging the leather and powerful blocking agents that protect your leather against fading, stains, and cracking, especially from the sun. You can buy a pack of thirty wipes and maintain your leather car seats with a few dollars.
Pros
Wallet-friendly leather wipes.
Prevents cracking, fading, aging, and discoloration.
Gives your leather a soft and luxurious feel and look.
Cleans and conditions leather upholstery.
Convenient and versatile use for cars, motorcycles, and trucks.
Cons
Wipes dry out quickly, so you might need multiple pieces at a time.
5. Croxin Magic Wipes – Best Leather Wipes for Conditioning 
Car owners that need to condition their leather seats can check out the Croxin Magic Wipes. Although Croxin is not a popular brand, you can expect top-notch quality from this company. They conduct extensive research before producing their wipes and compete against the bigger brands.
Most of the wipes on our list will clean, protect, and condition, but the Magic Wipes are well-formulated to properly condition already cleaned leather surfaces. The Magic Wipes are made with high-tech ingredients and top-quality raw materials.
This makes the Croxin wipes create a protective film on your leather as you clean and condition it, restoring the natural luster and brightness. The wipes also feature a special composite synthetic film-forming element that helps you prevent cracking and aging in your leather.
Pros
Non-toxic, convenient conditioning wipes.
Provides immediate leather protection against your upholstery.
The wipes make your leather dustproof.
Easy to carry and store, with natural ingredients.
Non-sticky with no towels required.
Cons
6. 303 Aerospace Protectant Wipes – Best Leather Wipes for Vinyl Seats 
If you have vinyl and leather in your car, you can go for the 303 Aerospace Protectant Wipes. The wipes are ideal for automotive, outdoor, and indoor upholstery. Although 303 Aerospace is not a well-known brand, it offers world-class quality.
The 303 Aerospace Protectant Wipes offers great value for your money, with 40 pieces on the pack. The wipes are not only great for leather and vinyl, but you can use them to clean rubber, plastic, and fiberglass. It makes it easy to clean and maintain every part of your car.
The Protectant Wipes are non-toxic and will protect your leather from cracking, fading, and sun damage. It thoroughly takes care of your car's dust and dirt and is repellent to them. You can provide your car with a matte finish with leather wipes.
Pros
Ideal for vinyl, leather, and other parts of your car.
It works great for natural leather and clean leather.
Has a good balance of moisture that keeps your leather clean.
Offers UV protection.
Has a mild smell.
Cons
It does not air dry quickly.
Not great for unfinished leather like suede.
7. Lexol Leather Quick Care Wipes – Best for Dyed and Light-Colored Leather
Finally on our list is the Lexol Leather Quick Care Wipes, a perfect choice for those who have dyed or light-colored leather in their car. The wipes are made with a non-darkening formula, which means you can clean light leather without staining it.
The Lexol Leather wipes can clean, condition, and protect the leather. It is easy to use and will quickly help you treat leather efficiently. If you want to clean your car quickly, these wipes air dry fast and will get you on your way.
With specially-formulated oils, you can use the Lexol Leather wipes to nourish your leather seats and improve their lush appearance. It has a premium UV protectant guard that will protect your car seats from sun damage.
Pros
Takes care of dyed leather without staining.
Easy-to-use quick wipes.
It makes your leather more flexible and soft.
Protects the leather from harmful sun damage.
Does not leave a greasy residue after cleaning.
Cons
Dries out too quickly.
Has a strong smell.
What Are Leather Wipes?
As the name implies, leather wipes are cleaning items specifically designed for cleaning objects made with leather. These include car leather seats and steering wheels the context of cars.
You can also use leather wipes for sofas, purses, handbags, and other natural and synthetic leather materials. In terms of appearance and feel, you might not notice any difference between leather wipes and normal kitchen or baby wipes.
But, leather wipes are made with substances like natural oil that are meant to restore leather and remove dirt and residue that might have built up on the leather. Remember that not all leather wipes have cleaning agents and conditioning oils.
Buying Guide to the Best Car Leather Wipes

Before purchasing the best leather wipes for your car, consider different factors like the material, function, price, and brand. 
Although we've compiled the best leather wipes for your car seats, you only need one! To help you choose, here are some factors to remember before purchasing wipes for your vehicle.
Brand
It's always a good idea to check the brand of the leather wipes before purchasing them. Although there are less-known brands with great quality, going for popular brands means you can easily find resources online.
In the case of the best leather wipes, Weiman and Armor All are the most popular brands. Unlike you might expect, the popular brand tag doesn't make the wipes more expensive.
What's in the Wipes
If you're looking for the best leather wipes, you already know that leather seats in your car need extra care. But aside from choosing leather wipes, you must consider what's in the wipes. While it's important to select wipes that protect your seats, you also need something safe for your passengers.
Kids and pets can put their mouths on everything in your car, and cleaning with harmful wipes can be bad for them. Your leather wipes should not contain toxic substances and should be pH balanced. You should look out for wipes with a pH between 4 and 5.
Material
When choosing the best car leather wipes, you should look at what they are made with. From aloe vera to natural oils, leather wipes usually feature different materials. The common factor is that these materials are meant to moisturize and nourish the leather.
You can check your leather wipes' descriptions or ingredients before purchasing them. If you're doing something serious like painting your car, you need to take measures in protecting leather because the components are harmful to leather.
Functions
You can use leather wipes for different functions, and you should consider these when choosing the best ones for your car. Leather wipes have three functions: cleaning, conditioning, and protecting.
But, some leather wipes provide only one or two of these functions. You need to consider your specific needs and choose the wipes that will meet them. For instance, if you recently conditioned your leather, you should avoid conditioning wipes.
Price
Although leather wipes aren't expensive, some are pricier than others. It's important to set your budget and stick to it. The best leather wipes cost between $3 and $15, so there's always something to fit your budget.
The wipes provide an effective and cost-saving way to detail your car. Some customers might find wipes expensive, but there are affordable options like the Armor All Car Leather Wipes.
How to Use Leather Wipes on Car Seats

You can also use leather wipes to clean and maintain your leather steering wheel.
Using leather wipes to maintain your car seats is like using baby or kitchen wipes to take care of messes at home. Simply take out one piece and wipe your leather seats thoroughly.
You can separate the leather seats into different sections and clean one at a time for thoroughness. While cleaning, it's important to close the container of the leather wipes since they can dry out quickly.
Some wipes made with protective ingredients and conditioning oils require you to buff off the leather seats after wiping.
What is the Ideal Way to Clean and Maintain Leather Car Seats?
Although leather wipes are great for quickly cleaning your leather seats, they don't provide cleaning as deep as car detailing. If you're not ready for car detailing yet but think your car seats need some cleaning, here are a few ways to go about it.
Clean with Soap and Water
You can take care of your leather seats with simple soap and water. It's best to use liquid dish soap or Castile soap and mix one part of the soap with five parts of warm water.
Next, get a microfiber cloth and dampen it with soapy water. Then, wipe down the seats without soaking your seats. After wiping it, get another damp cloth and wipe it again. You should end by drying the surface with a towel.
Commercial Leather Cleaners
Although you can use commercial leather cleaners to maintain your car seat, there's a wide range of them for you to choose from. Consider the cleaners with neutral pH levels or ensure that there is no alcohol in them.
You should look out for cleaners made with natural and mild ingredients. Also, perform a spot test and wait for a few days before cleaning your entire seat.
A Mixture of Olive Oil and Vinegar
Finally, you can take care of the leather seat cleaning in your car by mixing olive oil and vinegar. This mixture will also add some shine to your leather seats.
Start by spot cleaning the area with vinegar on a cloth, and then dab the same spot with olive oil. This is best for stains and spills in your car and combines cleaning with conditioning.
To maintain your entire seat, mix a quarter cup of vinegar with a half cup of olive oil in a spray bottle. Then, spray it over the seats, leave it for five minutes, and wipe it clean.
Learn more about cleaning your leather seats with the video below:
Can You Use Leather Wipes on the Dashboard?
You can clean other leather parts in your car with leather wipes, but avoid using the wipes on non-leather surfaces.
This depends on what the dashboard is made of. If your dashboard is made with leather or vinyl, you can use leather wipes to clean it. But, if it's another surface, you should avoid this since they make the dashboard sticky and slippery.
If you need reliable wipes for your car's leather interior, you should go for the multi-purpose, heavy-duty, MiracleWipes for Automotive.
How Often Should You Use Your Leather Wipes?
How many times you use your leather wipes on car seats depends on different factors. If the wipes are designed for cleaning alone, you can use them daily. But, wipes that combine cleaning, protection, and conditioning shouldn't be used daily.
Using the leather wipes too often can cause your seats and trims to become more sticky and lose their natural oils. Generally, it's best to use leather wipes a few times a month.
Frequently Asked Questions
What Do Leather Wipes Do?
Leather wipes are used to clean and condition leather goods, including car seats. They will safely remove grease, dirt, dust, and grime from your leather seats and protect them from sun damage.
Can You Use Wipes on Leather?
As long as you're using wipes designed for leather seats, these are safe for leather. You should use specially formulated wipes for cleaning and protecting your leather. These contain no alcohol and little alkaline and will leave the natural oils of the leather.
Are Lysol and Clorox Wipes Damage Car Leather?
Yes, they would. Lysol and Clorox wipes contain alcohol and ammonia, which is harmful to leather. So, you shouldn't use it to clean leather. These wipes will remove the moisture and oil from leather, leaving you with cracked and dry seats.
Can I Use Baby Wipes on Leather?
No, it's not. Many people think baby wipes are safe for leather since they are safe for babies but contain alcohol. Using baby wipes on your leather seats regularly leads to discoloration, cracking, and drying.
Conclusion: Do Leather Wipes Work?
Leather wipes will work great for the daily cleaning and maintenance of your leather car seats, but if your car needs detailing, leather wipes won't do a great job. Leather wipes are meant to help you save money on how often you detail your car, but it doesn't replace detailing in general.
With leather wipes, you can take care of your car seats, shift knobs, steering wheels, and other leather trims in your car. They offer a soft and flexible feeling in your car's interior. After much research, we compiled the top 7 leather wipes for your car's interior.
If you're having trouble choosing the best leather wipes, you can go for the Weiman Leather Wipes, which are non-toxic wipes that will clean, condition, and protect your car seats.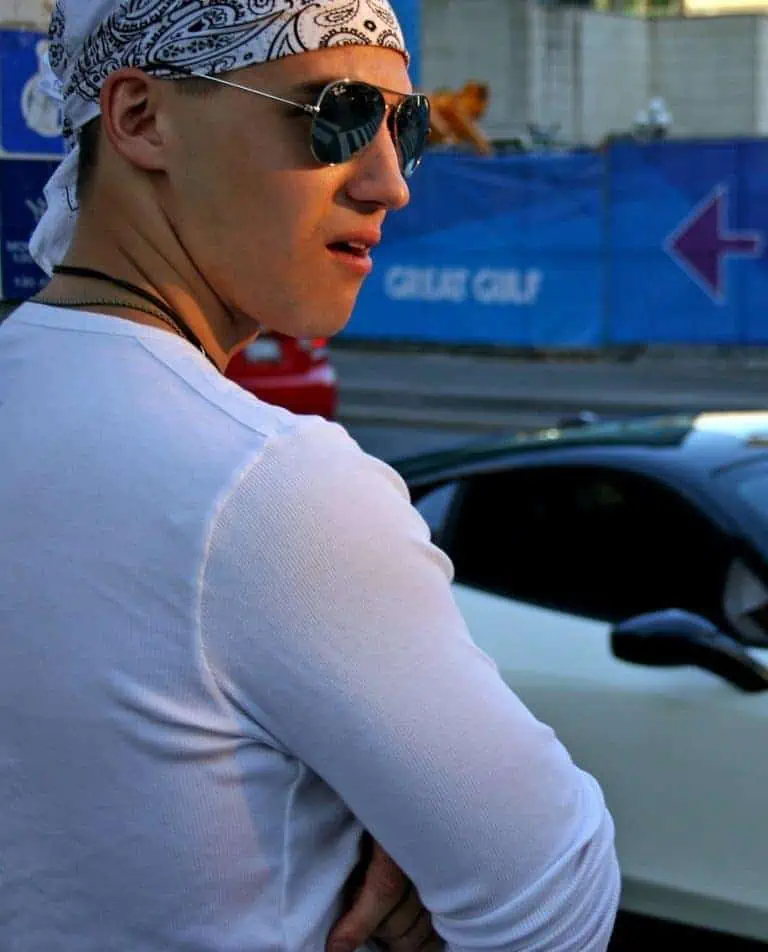 Jim Wicks is the founder of MotorVehicleHQ. With over two decades of experience in the automotive industry and a degree in Automotive Technology, Jim is a certified car expert who has worked in various roles ranging from a mechanic, car dealership manager, to a racing car driver. He has owned more than 20 cars over the past 15 years. Ask him about any vehicle you see on the road and he can tell you the make, model and year. He loves the aesthetics of all things cars, and keeps his vehicles in pristine condition.
In his free time, Jim enjoys getting his hands dirty under the hood of a classic car or taking long drives along the country roads. His favorite car? A 1967 Shelby GT500, a true classic that, according to Jim, "represents the pure essence of American muscle."