Are you considering buying a Mini Cooper and wondering which Mini Cooper years to steer clear of? If so, you've come to the right place because we'll go over all the information you require regarding the Mini Cooper.
It's essential to conduct thorough research on a model before purchasing if you want to avoid issues down the road. Learning how to solve these issues will help you avoid wasting time and money on junk cars. You don't want a junk car for yourself, I can assure you of that.
You'll expend a lot of money and mental energy on bad autos. To solve a problem, a single repair may cost thousands of dollars. And if you discover the likelihood that this model has these faults, you'll be one step ahead and discover ways to stop these issues from occurring. And you do that by getting the appropriate automobile for yourself.
Getting the ideal vehicle for yourself can also bring happiness and fulfillment to you. A man in frustration can be seen from far away. Don't be that person, check customer reviews before you buy something, and we'll help you with that.
We shall learn about Mini Cooper's specifications in this article, as well as briefly discuss its several iterations. Next, we'll discuss the issues that each of these generations faced and discover how much it costs to resolve them. Also should be avoided are the Mini Cooper years. So, stick with me.
The Mini Cooper: What Type of Car Is It?
The Mini is a diminutive three-door hatchback produced by the British company Mini. The Mini Cooper is a contemporary hatchback whose styling was influenced by the iconic Mini Cooper from the 1960s. Contrary to the earlier model, which the British Motor Corporation produced.
BMW, which acquired the rights to the Mini brand, produced the new generation of the Mini.
Most of the original Mini's styling was to be carried over to the new vehicle, but with a more contemporary body. I'll be honest too. BMW got it right. In both Europe and the United States, the new Mini Cooper was an immediate success. This tells us all we need to know about how popular this new automobile is.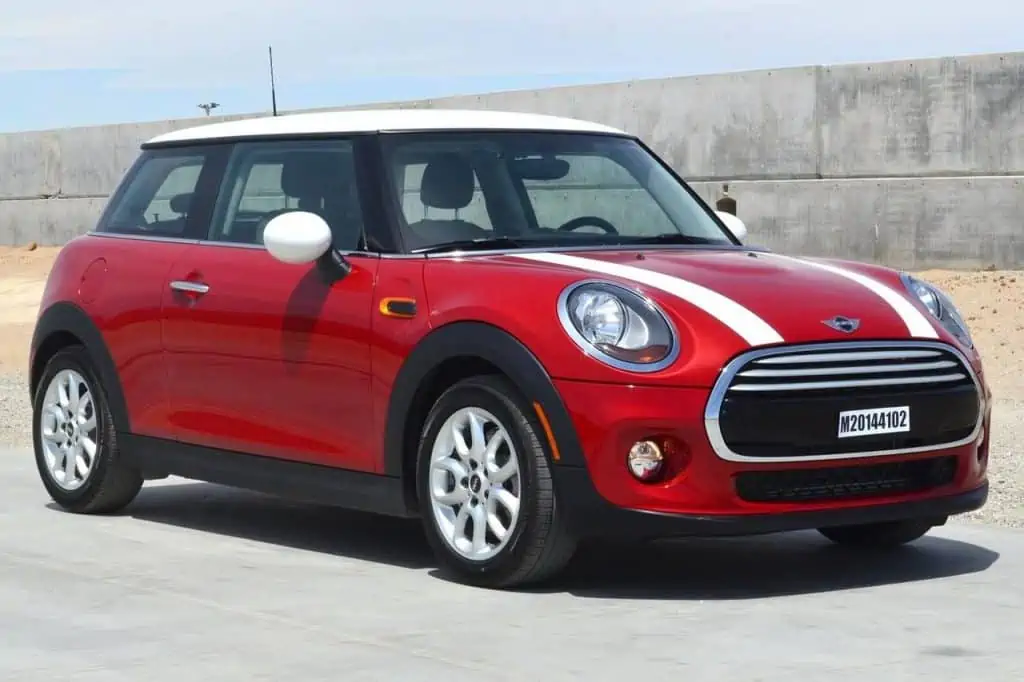 2014 MINI Cooper Hardtop by Colin Douglas Howell. The reliability of a Mini Cooper is occasionally questioned due to the previous models from 2000 to 2012. However, Mini Cooper's overall quality has greatly increased, leading to higher reliability scores.
In the year 2000, the first model was released. This Mini is already 21 years old. Which, to be honest, is crazy because time passes so rapidly.
But even though it is a truly British product, this model is made in England. As of 2014, it is also made in the Netherlands.
The Mini Cooper is in its third generation from 2021. As a result, there is a lot to discuss regarding the Mini. But most importantly, stay away from the Mini Cooper years. You don't want to purchase a Mini that is in disrepair for yourself, after all.
We'll quickly go over the Mini's various incarnations before moving on to concerns with the Mini Cooper. Finally, we will discuss the Mini Cooper years to steer clear of. So, stick with me.
Which are the Mini Cooper Years to Avoid?
Due to its fair share of troubles or problems, the Mini Cooper has also drawn criticism. The variants of the car that you might want to avoid are those listed below.
The 2006 Mini Cooper and Mini Cooper S had the most general complaints, according to the CarComplaints website. Concerns with the transmission and power steering were the most frequently reported problems for this model year.
The first-generation CVT automatic cars are best avoided because they have a reputation for breaking down after about 100,000 kilometers.
The Cooper S's torque-converted automatic transmissions and manual versions are far more dependable.
There are numerous problems with the early second-generation, turbocharged Mini Coopers from 2007 to 2010.
Many of the issues were fixed in 2011 and late 2012 for the JCW (John Cooper Works) model with an engine update.
The 2005 Mini Cooper is regarded as the worst model year by the Car Complaints website due to numerous instances of gearbox breakdowns.
The Mini Cooper S's model years of 2007 and 2009 likewise received the most reports of engine breakdowns.
Why Do These Years Feature In Mini Cooper Years to Avoid?
These years were listed as the Mini Cooper years to avoid because of the reasons listed below.
2005
The 2005 Mini has received CarComplaints' "Avoid Like the Plague" seal, which indicates that it is a model to avoid at all costs. It has had four recalls and a whopping 927 NHTSA complaints.
The 2015 Mini's defective power steering pump is the most serious problem. Numerous NHTSA complaints claimed that the power steering would suddenly stop working while the automobile was in motion. This poses a serious safety risk and increases the likelihood of an automobile accident.
Transmission failure is another issue to watch out for. The Mini's gearbox system sounds like something is grinding inside with an average mileage of 113k. To fix it, be prepared to pay roughly $5,000.

2006 Mini Cooper by M 93 / CC BY-SA 3.0 de. The 2006 model offers the Mini Cooper experience in a charming, stylish, and trustworthy package. The 2006 Mini Cooper received ratings of 4 out of 5 for dependability and 3 out of 5 for customer satisfaction from Consumer Reports.
2009
The 2009 Mini might be a year you'll want to avoid, given the year's three recalls and more than 300 NHTSA complaints. The engine stalls or makes loud noises when it starts cold, which is one of its most noticeable dependability difficulties.
According to one user, starting the automobile takes longer than ten minutes if the temperature is below 10°C. Additionally, the engine makes loud, scary noises when it tries to start. The moisture in the batteries, which needs to be treated with a battery heater, is the most likely cause.
2011
The 2011 Mini Cooper offers several positive attributes, including superb handling and outstanding fuel economy (32 mpg). Consumer Reports, on the other hand, deemed the 2011 Cooper to be "Never Buy" because of some significant flaws.
The main engine, engine cooling, fuel system, electric system, and other areas are the issue spots. This Mini Cooper year should be avoided just for engine issues.
2012
The 2012 Mini Cooper continued to be a difficult model with reliability issues the following year. The 2012 Mini Cooper, which had a dependability and customer satisfaction rating of 1, has many of the same issues as the 2011 model.
We have weak points in the fuel system, electrical system, brakes, and structural integrity of the body. The defective engine computer, which can be upgraded for up to $700, was the subject of numerous owner complaints.
Which are the Mini Cooper's Golden Years You Can Consider Buying?
Do not be discouraged from purchasing a used Mini Cooper because of those problematic model years. Many model years have shown to be dependable. According to Consumer Reports surveys, dependability ratings have risen recently, indicating maturity.
Any Mini Cooper from the 2015 model year or later exhibits noticeably higher scores across the board, with the 2017 and 2021 Mini Coopers standing out in particular.
The redesign, which debuted with the 2014 model year and featured more contemporary style and styling, new technology, and performance improvements, is mostly to blame for this change. Here are some of the most dependable Mini Cooper years, especially if you plan to buy old ones.
2006
The Mini Cooper experience is delivered by the 2006 model in a charming, fashionable, and dependable package. Consumer Reports gave the 2006 Mini Cooper a dependability rating of 4 out of 5 and a customer satisfaction rating of 3 out of 5.
The 2006 model has several issues, including transmission failure and power steering loss. Despite being on the older side, this Mini Cooper is one of the most dependable models you can purchase with regular maintenance.

2009 Mini Cooper by Overlaet / CC BY-SA 3.0. With three recalls and more than 300 NHTSA complaints, 2009 might be a Mini year you'll want to steer clear of. One of the most obvious reliability issues with the engine is that it stalls or makes loud noises when it starts cold.
2016
Consumer Reports gave the 2016 Mini Cooper a reliability rating of 4 out of 5 which was also favorable. The 2016 model is offered in three different body types: convertible, hardtop 2-door, and hardtop 4-door.
The 2016 Mini Cooper delivers a nicer and quieter cabin, outstanding fuel economy (30 mpg), and quick handling in addition to superior build quality. Generally speaking, newer Mini Coopers are more reliable, but the 2016 model takes the cake.
What Is New for the Mini Cooper In 2022?
You might choose to get a brand-new 2022 Mini Cooper to completely avoid used automobile problems. You won't be dissatisfied with the astute combination of "quickness and fuel efficiency," according to Edmunds.
In addition, there are numerous add-on packages, extras, and luxuries available for the gas-powered, two-door Mini Hardtop, including the base Cooper, Cooper Oxford, Cooper S, Cooper SE, and John Cooper Works (JCW) trim levels.
A three-cylinder engine with up to 134 horsepower and 162 lb-ft of torque is standard on the 2022 Mini Cooper. However, the JCW trim boosts horsepower to 228 while the Cooper S trim raises it to 189.
There is also the Mini Cooper SE all-electric vehicle, which has a fuel efficiency rating of 110 MPGe and an EPA-estimated range of 114 miles (mile per gallon equivalent).
The manual transmission is standard on all trim levels except for the Cooper EV. A low, sport-tuned suspension, a strengthened chassis, and strong, quick brakes round out the performance upgrades.
Remark: If you're buying a secondhand model, you might want to avoid the model years from 2000 to 2013. Check out some of the newer, more dependable models instead. Alternatively, you could just buy a brand-new Mini Cooper in 2022 and take it home with a brand-new guarantee.
Are the Mini Coopers Trustworthy Cars In Terms of Reliability?
Like many auto brands, Mini Coopers generally have average reliability, though it can vary from model to model. We advise taking a look at alternative brands if you want to buy a subcompact for dependability.
The Mini Cooper, on the other hand, is a stylish British classic that's a lot of fun to drive and has so-so-to-average reliability.
The Mini Cooper ranks 25th out of 32 car brands with a dependability rating of 3.0 out of 5.0 on RepairPal. The Mini Cooper did, however, place 21st overall out of 21 vehicles in the subcompact class.
The Mini Cooper's reliability has been severely harmed by the exorbitant expense of repairs and upkeep. An average Mini Cooper will cost $854 a year on average to fix and maintain. The price is significantly higher than the $652 average across all models.
Repair frequency is another area where Mini Cooper's reliability ratings have fallen. The average number of Mini unplanned repair trips is about 0.6, which is more frequent than the national average of 0.4 visits. In addition, somewhat more than the industry average of 12%, 13% of Mini Cooper repairs are deemed to be severe.
Even though Mini Coopers are quite popular, many owners have complained that repairs can be exceedingly expensive, especially if you have to pay out of pocket. Mini has, however, done a fantastic job of increasing the build quality of its automobiles, as we have seen.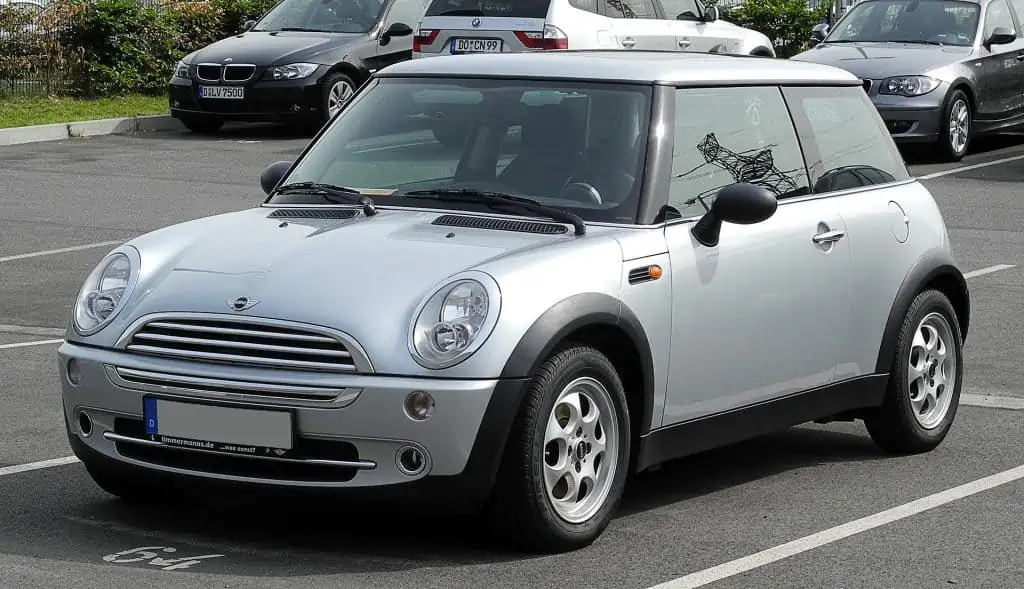 2005 Mini Cooper by M 93  / CC BY-SA 3.0 de. The 2005 Mini has been given the "Avoid Like the Plague" seal by CarComplaints, indicating that it is a model to be avoided at all costs. In total, 927 NHTSA complaints and four recalls have been made about it.
So, how dependable are Mini Coopers? The high cost of ownership is to blame for the majority of their reliability issues. To keep your Mini Cooper in peak shape, repairs and maintenance can be quite pricey.
Which are the General Mini Cooper Problems to Look Forward to If You Own One?
Whether you intend to purchase a Mini Cooper or currently possess one, you should be aware of the problems that could arise as it accumulates more miles. The Mini Cooper typically has the following issues across all model years:
1. Malfunctioning Clutches
Clutch problems are frequent in both first- and second-generation Mini Coopers. Many owners of vehicles made between 2002 and 2016 have claimed that their clutches failed earlier than expected, affecting their manual gearboxes. To fix the problem, the majority of them had to replace their clutch.
According to Repair Pal, the clutch prematurely wears out is the most frequent problem experienced by Mini Cooper owners. This problem has affected a total of 15 model years from 2002 to 2016 and happens at an average mileage of 66,000 miles.
This issue only affects Minis with manual transmissions, and fixing it can be rather pricey.
The owners of Minis who frequently travel in stop-and-go traffic are most affected by this issue.
Weak acceleration, grinding gears, a loose or sticky clutch pedal, metallic noises, difficulty moving the gearshift lever, a burning brake fluid odor, and an inability to maintain gear are the most typical signs of a damaged clutch in a Mini Cooper.
The clutch will need to be replaced if it wears out, and this may cost more than $1,000. A 2012 Mini Cooper owner shared his knowledge.
2. Electronic Door Lock Failure
Another problem that has plagued numerous model years (Mini Coopers from the years 2004–2005, 2008–2011, and 2013–2016) has to do with a broken electric door lock. Affected Mini Cooper owners have experienced issues locking and unlocking their doors, making it challenging to get in or out of their vehicles.
Their autos' 94,000-mile milestone appeared to be the time when the problem started. Some people have been successful in solving the issue by changing the broken door lock.
Although a malfunctioning GM (general module), which controls the door locks, can also be to blame for door lock issues on a Mini Cooper, this is less common.
3. A Malfunctioning Power Steering Pump
The power steering pump in many Mini Cooper models from 2002 to 2007 and 2012 has been a source of complaints from owners. To fix this issue, the National Highway Traffic Administration (NHTSA) issued a recall for Mini Cooper cars from 2002 to 2005 in 2015.
The majority of the cars had an electro-hydraulic power steering system that was prone to malfunctioning either temporarily or permanently.
Simply changing the pump would not resolve the problem because mechanics typically discovered that the pump failed because of a poor cooling fan. Take your Mini to a mechanic for a complete examination if the power steering pump isn't working properly.

2011 Mini Cooper by M 93 / CC BY-SA 3.0 de. The 2011 Mini Cooper has a lot of good qualities, such as excellent handling and fantastic fuel efficiency (32 mpg). The 2011 Cooper, on the other hand, received a "Never Buy" rating from Consumer Reports due to several serious problems.
It is advised to check your car's VIN using the recall lookup tool on the NHTSA website to discover if you are subject to this recall.
The electro-hydraulic power steering system's defective components, most frequently the power steering pump, will need to be replaced.
4. Transmission Brokendown
Transmission failure is one of the problems with the greatest repair costs, while not being as frequently reported as some of the other difficulties in this article.
Even a lawsuit was launched alleging BMW of failing to disclose transmission flaws in several Mini Cooper vehicles. It covered the Mini Hardtop (2002-2006) and Mini Convertible (2005-2008). BMW refuted the claims but consented to payouts as part of a class action settlement.
Transmission problems were well-known to exist in Mini Cooper cars produced before 2010. A transmission should last more than 200,000 miles in a modern vehicle, however, Mini owners have reported that their transmission broke down after only 100,000 miles.
This issue has been attributed to Mini, which promoted the automatic transmission as being "sealed for life," meaning that it doesn't need to be opened up to perform transmission fluid flushes.
The transmission fluid should be changed as needed, typically every 30,000 miles with Mini-approved fluids.
On a Mini, replacing the transmission is expensive and can cost up to $5000, so if the transmission fails, it will need substantial repair work.
Make sure the transmission fluid is pumped out every 30,000 miles to keep everything functioning properly and prevent this issue.
5. The Floorboard Often Pools with Water
Water accumulating on the floorboard of the Mini Cooper has also been a common complaint from drivers, and this can harm the cable harness underneath the car.
The majority of them needed to update their cable harness to assure effective signal transmission. However, one owner had to spend at least $4,000 to repair and replace the entire electrical system due to water damage.
6. Leakages Emanating from the Thermostat Housing  and the Water Pump
Thermostat housing and water pump leaks are also frequent in first- and second-generation Mini Coopers. Due to its plastic construction, the thermostat housing on second-generation Mini Coopers is vulnerable to damage.
If you currently own one of these models or are considering purchasing one, be careful to do routine maintenance and replace your thermostat housing to avoid costly leak damage.
7. Issue with the Radiator Support
Due to their low ground clearance, Mini Coopers are also subject to radiator support concerns. To make them lighter, their front radiator support is often made of plastic.
However, this made it more susceptible to impact, thus curbs and significant bumps might harm the Mini's radiator support and coolant hose. It's advisable to use caution when operating your Mini Cooper because repairs like these can be expensive.
8. Problems with the Variable Valve Timing (VVT)
Insufficient oil can cause greater friction in the Mini Cooper's VVT system, which can cause symptoms including engine idling and decreased fuel economy. By adhering to your car's recommended timetable for oil changes, you can avoid spending money on costly repairs for this system.

2012 Mini Cooper by IFCAR. The Mini Cooper from 2012 was still a challenging vehicle with reliability difficulties in 2013. Many of the problems with the 2011 Mini Cooper are also present in the 2012 model, which received ratings of 1 for dependability and customer satisfaction.
It's a good idea to look into frequent issues that could occur as a Mini Cooper accumulates miles if you currently own one or intend to get one. Your Mini Cooper's service life might be extended if you are aware of the parts that might need repairs or replacement.
9. Airbag Issues
The airbag system in the Mini Cooper is a major source of complaints. On Mini Cooper cars, this has been extensively documented from 2005 through 2016.
Owners frequently report that their airbag warning light illuminates.
This might be especially concerning for drivers since it indicates a problem with the life-saving components of the Supplemental Restraint System (SRS), which include the seatbelt and airbags.
The airbag warning light may illuminate for several reasons, but in the majority of situations, a faulty passenger detection mat was to blame for the airbag light's sporadic on/off behavior.
When a passenger is seated, the airbag light should illuminate above the rearview mirror if this is the cause.
However, the Mini's airbag issues don't end there.
As a result of the infamous Takata airbags, Mini issued a recall in 2015 that affected 6,063 Mini Cooper cars from 2014 to 2016. The frontal airbags may not deploy correctly after a collision, increasing the risk of catastrophic injuries.
The front passenger seat occupant detection mat sensor in Mini Coopers from around 2005 was frequently blamed for the airbag problem; this sensor needs to be changed.
The best course of action is to enter your VIN on the NHTSA website and see if you have been affected by the recalls that have been made for this problem.
10.  Problems with the Timing Chain
Engine problems are the biggest problem category for the Mini Cooper, according to owner feedback website Car Complaints, based on many parameters such as repair cost and average miles at the time the problem occurs.
There have been a few engine-related complaints for models from 2005 to 2016, although the majority of engine problems have been documented for models from 2007 to 2010.
Although there are many different engine problems that owners encounter, the "death rattle" is by far the most well-known problem. Death rattles are a sign of a broken timing chain.
Typically coming from the passenger side, the rattling sound is most audible at idling, in cold weather, and at moderate speeds.
If you identify this issue quickly enough, you can prevent serious harm or engine failure.
A timing chain should, in theory, last the whole usable life of a vehicle; nevertheless, the issue was due to a flawed design, necessitating the installation of a new timing chain in the affected automobiles.
A timing chain recall was issued by Mini for Mini Cooper cars produced between 2007 and 2010.
11. Cracks on the Windshield
The windshield of several Mini Coopers reportedly cracked without any impact or other harm.
Although this issue isn't as prevalent as some of the other issues we've discussed, there are enough complaints about it in the Car Problem Zoo database that we felt it was important to include.

2016 MINI Cooper Hardtop by Colin Douglas Howell. The 2016 Mini Cooper received a favorable 4 out of 5 reliability rating from Consumer Reports. There are three main body styles for the 2016 model: convertible, hardtop 2-door, and hardtop 4-door.
Owners claim that the fracture starts small before progressively growing larger and spreading across the windshield. The sooner the windshield is replaced if it fractures, the better.
Sadly, several owners have reported that the replacement was not protected by the car's bumper-to-bumper warranty, which is good for 36k miles. You must file an insurance claim in this situation.
12. A Malfunctioning Footwell Relay Module
There are numerous accounts online from owners who have encountered Footwell Relay Module (FRM) failure on Mini Cooper models produced from 2008 to 2014.
The driver's side footwell has an electrical hub called the footwell module (FRM), which is primarily responsible for relaying signals from the door switches and for managing the lighting and adaptive headlamps.
The entire loss of headlights, turn signals, and taillights are the most frequently reported sign of a failing FRM.
The FRM on a Mini Cooper will typically need to be replaced if it malfunctions because the problem has been connected to a design flaw.
Mini Coopers have this problem, which Mini is aware of, however, we are not aware of a recall for this issue.
The FRM on a Mini Cooper will typically need to be replaced if it malfunctions because the problem has been connected to a design flaw.
Mini Coopers have this problem, which Mini is aware of, however, we are not aware of a recall for this issue.
The Conclusion
A Mini Cooper's dependability is sometimes questioned because of the earlier models from 2000 to 2012. However, the general quality of the Mini Cooper has significantly improved, resulting in greater reliability scores.
Every brand in the automotive industry has experienced one or two poor years. Nothing is different with the MINI.
There will inevitably be some issues given the several models over the years. The most crucial point is that the Mini Cooper is becoming more dependable and high-quality.
A Mini Cooper has a dubious reliability record, but it nevertheless performs better and costs less than its rivals. It is one of the finest brands now producing high-quality vehicles.
In conclusion, choose the most recent model, the 2021 Mini Cooper with a fresh warranty, if you're looking for a brand-new Mini Cooper. But if you're buying a used car, omit the period from 2000 to 2012. Make sure the vehicle's maintenance is also current.

2011 Mini Cooper by M 93 / CC BY-SA 3.0 de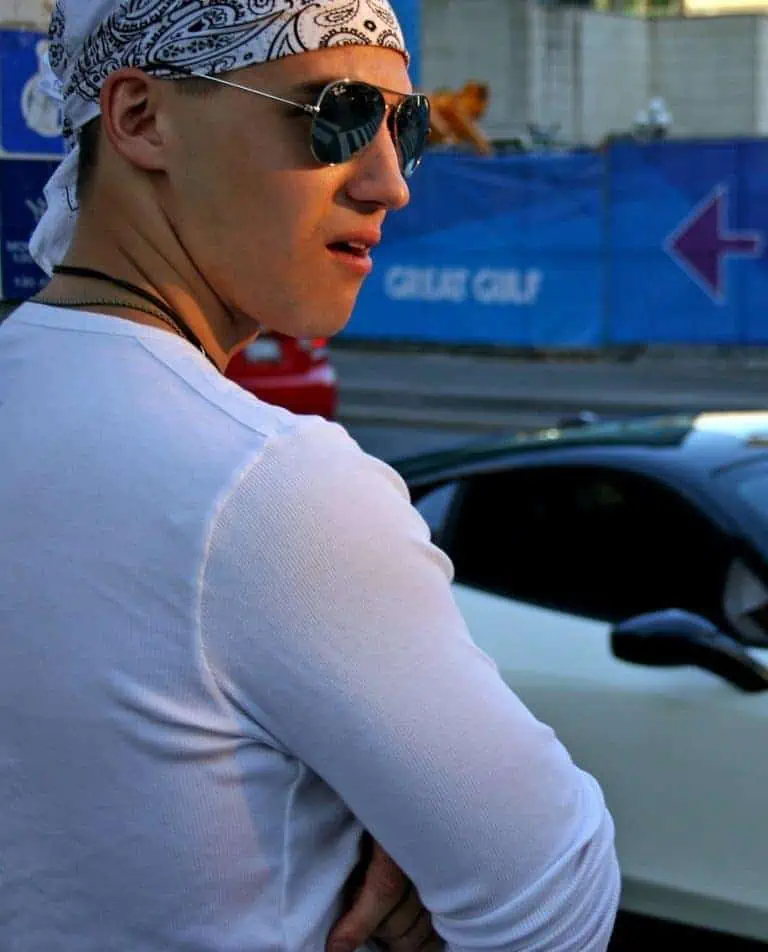 Jim Wicks is the founder of MotorVehicleHQ. With over two decades of experience in the automotive industry and a degree in Automotive Technology, Jim is a certified car expert who has worked in various roles ranging from a mechanic, car dealership manager, to a racing car driver. He has owned more than 20 cars over the past 15 years. Ask him about any vehicle you see on the road and he can tell you the make, model and year. He loves the aesthetics of all things cars, and keeps his vehicles in pristine condition.
In his free time, Jim enjoys getting his hands dirty under the hood of a classic car or taking long drives along the country roads. His favorite car? A 1967 Shelby GT500, a true classic that, according to Jim, "represents the pure essence of American muscle."