Since its introduction in 1969, the Land Rover Range Rover, or simply the Range Rover, has gained popularity. Land Rover, a marquee and subsidiary of Jaguar Land Rover, manufactures Range Rover, a 44-vehicle.
The Range Rover has produced four generations of vehicles and a few distinctive models, and as a result, it has come to represent luxury. However, there is a catch: Range Rover issues are more frequent than you might imagine.
The Range Rover continues to be highly desired because of its safety features, status symbolism, and style.
In all honesty, this makes a wonderful transition into why people continue to purchase Land Rovers even though they are as durable as electronics from a convenience shop.
The Range Rover has issues that are so severe that most people cannot drive it.
There are numerous Range Rover issues. The Range Rover is now notorious for practically every issue in the book, from minor oil leaks to serious suspension problems.
The business has been sued several times for its dependability due to several recalls throughout the years. Unlike many other cars, Range Rover repairs are extremely expensive.
It is a difficult ride to manage because of the expensive parts and frequent failures.
The History of the Range Rover
The Range Rover has been recognized by Vintage and Sports Car magazine as one of the greatest British automobiles ever. Now tell us how Range Rover came to be.
In 1958, the concept for a Land Rover series was first conceived. Before it eventually became the Range Rover, it was shelved for a very long time. The commercial production of the prototype was completed in 1969 after it was constructed in 1967.
Range Rovers that had undergone specific modifications were used in 1972 for the British Trans-Americas Expedition. This was the first expedition using vehicles to cross the Americas from north to south.
Because it was the sole model of Range Rover available on the market, the first Range Rover, also known as the Range Rover Classic, did not receive its moniker until 1994.
Interestingly, the Range Rover was intended to be more practical than a status symbol, although being more expensive than a Land Rover.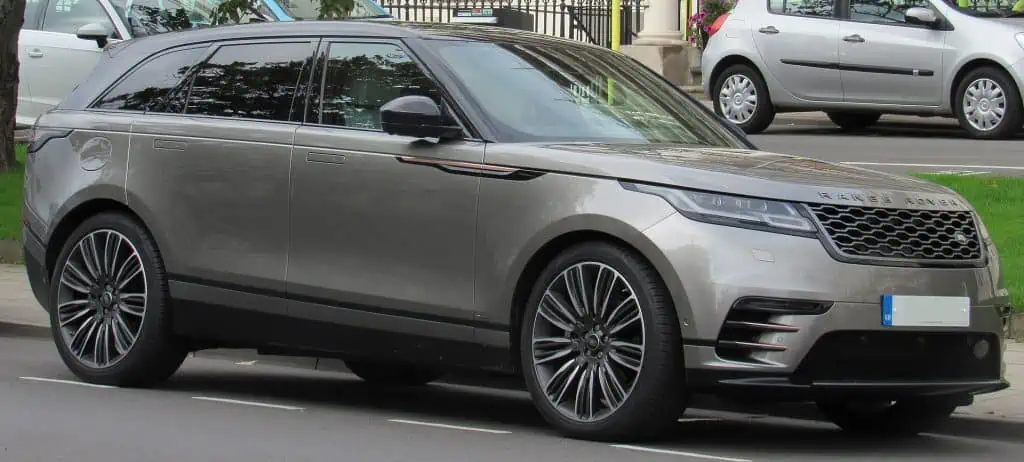 Range Rover Velar by Vauxford / CC BY-SA 4.0. A full-size luxury SUV with a reputation for being unreliable is the Range Rover. It was ranked 15th out of 19 vehicles in its class by RepairPal with a reliability rating of 2.0 out of 5.0. J.D. Power gave the 2021 Range Rover a reliability rating of 72/100, whereas the average rating for the model years 2015–2020 was just 73/100.
Range Rover was purchased by BMW in 1994. The second generation of Range Rovers was introduced at this time. The new model received numerous upgrades to its trimmings and accessories throughout the second generation. At this point, Range Rover began producing high-end SUVs.
BMW had a greater impact on the third-generation Range Rover. It had many components in common with the BMW 7 series. The BMW 5 series served as the basis for interior electronics. This model of Range Rover was more upscale, and the manual transmission option was eliminated.
Ford and Jaguar have recently shared the Range Rover brand. The fourth generation was released in 2013 around this time. In the twenty-first century, further models such as the Range Rover Sport and Range Rover Evoque were also released.
How Reliable are the Range Rovers?
Regrettably, the Range Rover has a bad reputation for being a less-than-dependable full-size luxury SUV. It was rated as 2.0 out of 5.0 reliable by RepairPal, placing it 15th out of 19 vehicles in its class.
The 2021 Range Rover received a Reliability score of 72/100 from J.D. Power, but the average score for the model years 2015–2020 was just 73/100. Moreover, Consumer Reports gave the 2020 Range Rover the lowest expected reliability rating of 1 out of 5.
The Range Rover's annual repair cost as well as the frequency and severity of problems it encounters, according to the dependability rankings above, lower the vehicle's score.
Keeping up with other vehicle models costs, on average, just $652, while keeping up with a Range Rover can run you $1,258.
Also, you can anticipate having to take this SUV in for repairs approximately 0.6 times annually on average, which is higher than other vehicle models but about the same as other vehicles in its class (0.7 times annually) (0.4 times per year).
A Range Rover may potentially present several significant problems because, according to RepairPal.com, there is a 19% chance that this car will experience serious faults.
This is much higher than other vehicle models in general (12%), yet it still falls within the range of other luxury full-size SUVs (19%).
The Range Rover can last for more than 100,000 miles with the right extensive care and maintenance. But, use caution when purchasing a used Range Rover as you can eventually face significant repair costs.
If you intend to purchase this SUV, be sure to take note of any potential repairs you might require.
How Reliable are Modern Range Rovers?
The Range Rover of today is designed more for luxury than for off-roading. Yet, that hasn't diminished what it can do; it is still a beast off the road.
The term reliability is not generally understood. Future issues multiplied with the addition of equipment like air suspension and anti-roll bars.
It's difficult to pinpoint the exact moment the Land Rover Range Rover started losing value. However, a portion of it is due to the involvement of numerous other auto manufacturers.
The Range Rover suffered as a result of Land Rover's financial problems. The Range Rover name and brand were tarnished by the poor investments made during testing and production.
These versions are now regarded as having "typical British engineering," which implies they have leaks, malfunctions, and a variety of other mechanical problems.
Why Doesn't the Range Rover Perform Poorly Properly In Terms of Reliability?
Customers and consumers must wonder why the Range Rover is unreliable now that we have seen that other models like the Range Rover Evoque and the Range Rover Sport are also very unreliable.
One of the issues that the experts are observing is that sophisticated and luxurious cars' equipment can malfunction if improperly placed.

With the proper rigorous care and maintenance, the Range Rover may travel more than 100,000 kilometers. But, use caution when buying a used Range Rover as you can eventually incur hefty repair charges. Be sure to note any potential repairs you might need if you plan to buy this Vehicle.
The flaws in this new technology and the hefty price tag attached to the new technology used in the Range Rover are the problems.
Because they have less cutting-edge technology and less potential for failure than the newer models, the older Range Rover models may be more dependable than the latter.
Numerous traits and features of the Range Rover contribute to this unreliability, which is the root of many of the vehicle's issues. The major problems are air suspension, which typically manifests as a problem after six years.
Also, when the Range Rover has traveled around 60,000 miles, oil leaks might occur. Sunroof leaks are also noticeable in Range Rover vehicles, and these issues usually arise when the Range Rover is still fairly new.
You may be debating whether to purchase, lease, or hire a Range Rover for your requirements now that you are aware of the reliability issues and general Range Rover issues that have affected numerous models and generations.
This could be your choice if you need a vehicle for challenging off-road driving and muddy terrain. Go elsewhere if you need a dependable vehicle.
Which are the Most Common Range Rover Problems?
As we previously stated, there is no end to Range Rover issues. The Land Rover company's best-selling model is the Range Rover. Despite being one of the most well-known brands, the Range Rover has its share of issues. The Range Rover's most frequent issues are listed below.
1. Noises Coming from the Engine
Maybe the most frequent problem with the Range Rover is this one. The majority of the time, this occurs at higher speeds.
It's challenging to ignore the chattering noise the engine makes. According to an inspection by engine specialists, the uneven drive belt idler pulley is typically to blame for this.
The drive belt idler pulley breaking down is what started this problem. The issue will be resolved once the drive belt pully is functional. The cost of replacing a drive belt pully won't be too high. When the drive belt pulley is changed, the problem ought to be resolved.
2. Harsh Idling
One of the many issues with the engine, transmission, or any other component could be the root cause of a rough idle. The cause of the issue is difficult to determine, but the symptoms are constant.
While certain damages are severe and significantly more expensive to repair, in most circumstances it is not an expensive repair.
It won't be difficult to determine if you are having a rough idle. When your SUV is idle, you will experience strong vibrations even when it is not performing any heavy work.
The intake vacuum leak is a frequent reason for rough idling in Range Rovers. Your engine's performance will suffer as a result. To fix it will require extensive work.
Even though fixing the car will be expensive, you need to do it as soon as you can. Your car's engine may suffer irreparable damage if it sits for an extended period.
3. Leak In Crankshaft Oil
Over the years, there have been numerous complaints about this issue. Leaks in engine oil should never be disregarded. Engine lubrication may be significantly reduced by a sudden drop in oil levels. A longer period without lubrication will cause an engine to seize.
The transmission itself could be easily harmed if the oil were to enter it. It will cost thousands of times more to repair a seized engine or transmission than it will repair a small oil leak. If you notice oil dripping from your Range Rover, have it checked out right away.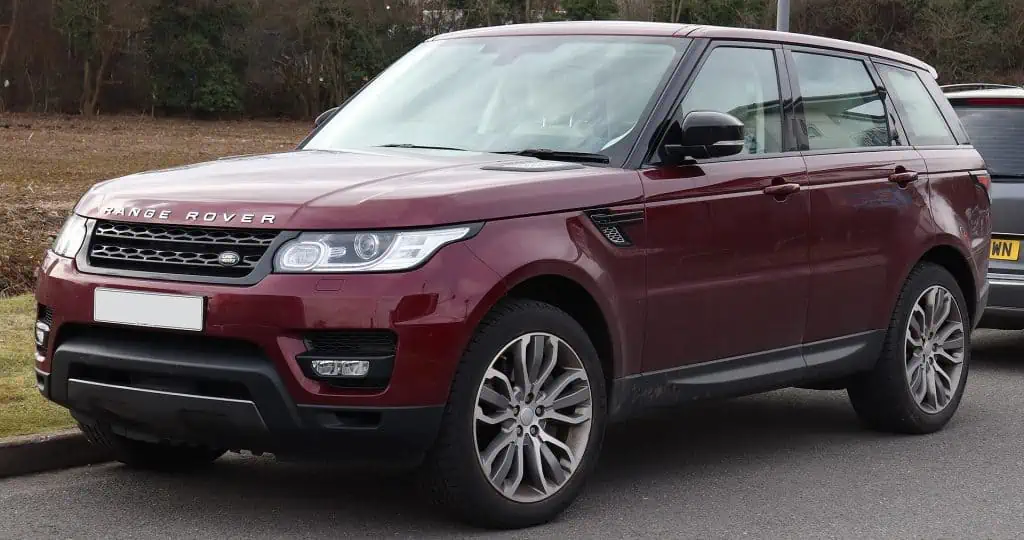 Range Rover Sport second generation by Vauxford / CC BY-SA 4.0. Noise from the engine is the Range Rover's most common issue. Most frequently, this happens at faster speeds. It's difficult to ignore the engine's chattering sounds. Engine experts examined the vehicle and determined that the unequal drive belt idler pulley was often to blame.
4. Lower Leakage of Crankcase Oil
Another oil leakage issue affecting Range Rovers is this one. An essential component of the engine block is the crankcase. Although crankcase oil leakage rarely affects the transmission, it can still harm your engine.
And now for the bad news. You have a serious issue on your hands if the lower crankcase is where the oil leak is coming from. It needs to be replaced, but the cost will be high.
The entire engine block must be disassembled to replace the bottom crankcase. It will require a highly qualified mechanic and a significant amount of labor time.
Both the lower crankcase oil leak and the crankshaft oil leak are known to begin before 60,000 miles on the odometer.
5. Misfires In Engines
When fuel is not burned off during cylinder compressions, engine misfires occur. There won't be any power produced by the engine during that compression, and the engine will misfire.
Problems with the ignition or the fuel could be the root of the issue. It is extremely difficult and attention-demanding to pursue this issue.
Intake valves that are damaged are the most frequent cause. It can be linked to the fuel intake or the air intake. If your Range Rover is misfiring, the same is likely to be the cause.
Replacing them won't be too difficult. The actual repair is not too difficult, and parts are widely available.
6. Misfires In the Ignition
Another typical Range Rover issue is this one. Misfires in the ignition occur when the SUV's ignition coil malfunctions. It will perform poorly if the ignition coil is barely holding up, but a complete malfunction is possible.
There have been several complaints of ignition misfiring, and the malfunction of ignition coils is to blame. The most typical symptom is hearing sounds coming from under the hood that sound like a rubber band breaking.
If your ignition malfunctions, your options are limited. Changing your ignition coil and crossing your fingers are your only options.
7. Issues with Air Suspension
Although the Range Rover's cutting-edge air suspension adds a lot of value because it is so comfortable, it is not the most dependable.
After only a few years of use, a problem occurs. It is challenging to identify the underlying cause. The only logical explanation is that the air suspension's quality is subpar.
Repairing the air suspension is worse. It will cost thousands of dollars to switch from the original air suspension to the conventional coils.
8. Electrical Issue
Electrical issues also afflicted the Land Rover Range Rover. Again, it persisted throughout a wide area. Over the years, there have been numerous reports of electrical system failures and software issues.
Many complaints were made about how the indicators displayed were consistently interpreted incorrectly. This covers door locks, airbag warnings, and seatbelt warnings. Some people even griped about not being able to shut the door.
Wiring problems were the primary cause of electrical failures. Frequently, the wiring short-circuited, rendering the electrical system useless.
When these electrical short circuits were severe, it was known to result in internal combustion, which seriously damaged the internal components due to fire.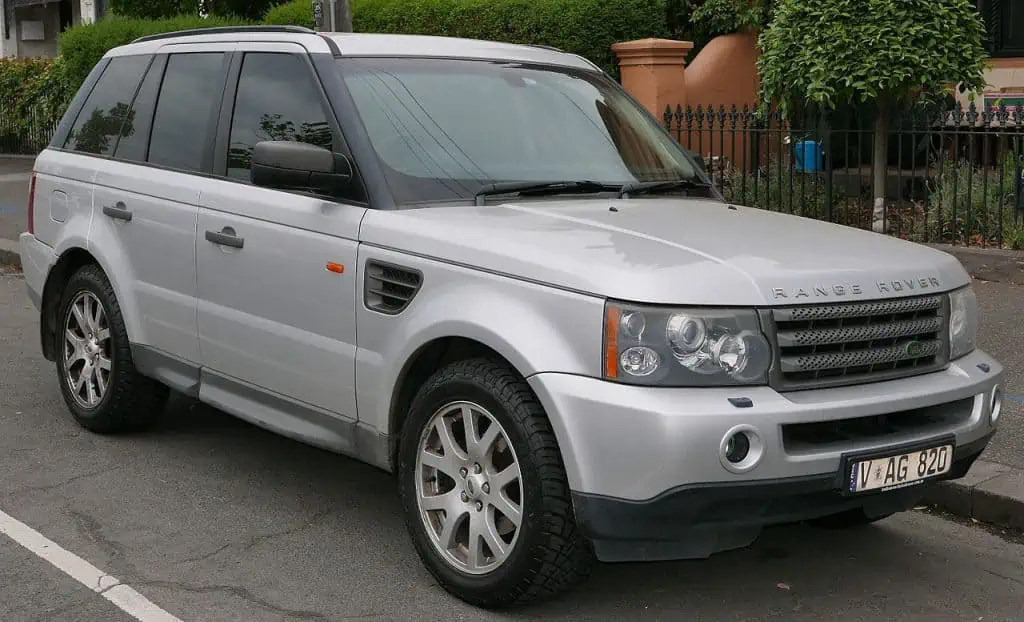 Intake vacuum leaks are frequently to blame for Range Rovers' harsh idling. As a result, your engine's performance will decrease. It will require a lot of work to correct. You must fix the car as quickly as you can, even though it will cost a lot of money. If your car is left sitting for a long time, the engine could sustain permanent damage.
9. Leakage In the Sunroof
While considering the Range Rover, this is still another frequent problem. It was known that the sunroof leaks could begin as early as 60,000 miles.
The sunroof drains are the cause of the issue. Probably the biggest design flaw is the pinched drain arrangement. After this takes place, it won't be long until the water gets inside the car.
Sunroof drains divert any water that enters the sunroof outside through the vehicle's body rather than taking it out through the sunroof. The Range Rover's inside is a complete mess due to malfunctioning drains.
In addition to carpet water stains, which are unpleasant in and of themselves, they can also result in mold growth. Water leaks inside the car are an issue when the sunroof is leaking.
10. Steering Issue
Problems with the steering shaft are a frequent Range Rover concern. Owners frequently griped about the noises the steering wheel made when it turned. But not always, a broken steering column was frequently to blame.
The troubles will start with clunking or rubbing noises originating from the steering wheel. It will only get worse and worse over time. A rigid steering wheel will result from what first seemed like noises.
You will have to put a lot of effort to turn the steering wheel. That will result in the failure of the steering system if not addressed.
Rust is another issue with the Range Rover's steering system. The joints and bearings have a history of rusting. You are in trouble if rust gets inside your vehicle.
The steering operates similarly. If it is consistently topped off, this is readily avoidable. Your steering system's parts are kept lubricated and shielded from rust by the power steering fluid.
11. Parking Brake Deficiency
Many Range Rover owners have experienced parking brake failure. The loud noises begin as you apply the parking brake. The parking brakes drift out of alignment over time. As a result, the parking brake malfunctions.
The fact that many owners exit their cars after putting them in the park without realizing their parking brakes have failed makes this a severe problem.
Since it takes some time to move, if you are rushing, there is a good risk that you will miss it. Failures of the Range Rover's parking brake have resulted in numerous accidents.
12. A Problematic Differential System
Range Rovers are popular for a variety of reasons, including how great they are off-road. This is one luxurious SUV that can drive across snow-covered plains and up mountains and through rivers.
This is entirely due to its advanced drive system, which likewise has problems. The differential unit is one area that frequently has issues. Less than 40,000 miles of moderate driving by certain owners led to the replacement of the rear differential.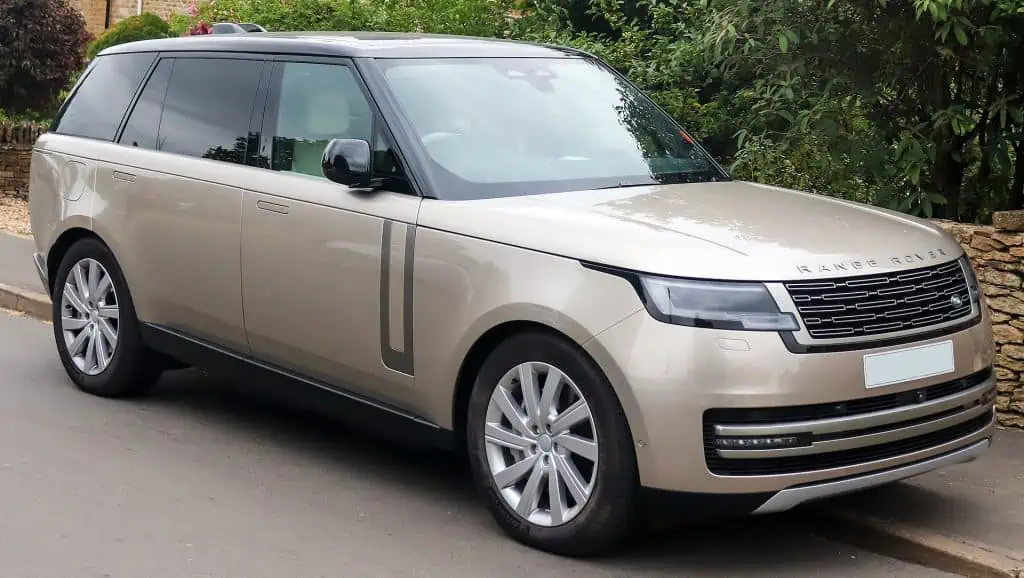 2022 Land Rover Range Rover by Vauxford / CC BY-SA 4.0. Engine misfires may be caused by issues with the fuel or ignition. It is quite challenging and requires a lot of focus to explore this issue. The most typical reason is broken intake valves. It could be connected to the air or fuel intake. The same is probably to blame if your Range Rover is misfiring.
The differential whine is a typical issue brought on by oil depletion. The gears may grind, lose teeth, or seize if left unattended.
Usually, draining the fluid will provide a reliable indication of the situation. The oil that has a glittery appearance is typically contaminated. A replacement unit is also not inexpensive.
Given all these issues, it is difficult to describe the Range Rover as a dependable vehicle.
Which Is the Range Rover's Worst Year?
It's been a very long time since the Range Rover first hit the market. Likewise, it has issues. While some eras or generations were good, others weren't so great.
The third generation of the Range Rover is plagued with the most problems. The Range Rover shown here was created in the early 2000s.
When it comes to Range Rover issues, 2003 and 2004 were the most problematic years. The SUV had many issues because this was the third generation's debut. However, things improved over time.
The problems with the powertrain plagued the third generation of Range Rovers. In more precise terms, they were frequently running into blown head gaskets. There were also electrical and suspension problems. Nonetheless, at the time, they were rudimentary compared to modern technology.
The most significant issue with the third-generation Range Rover was its airbags. They have a reputation for blowing up when inflated. even when there are minor crashes.
4th Generation Issues
In 2013, the Land Rover Range Rover's fourth generation was introduced. By the third and fourth generations, the issues have significantly diminished. The fourth generation's issues were both fewer and less serious.
The 4th generation Range Rover was notorious for having malfunctioning emergency brakes, which was one of its main issues. They were frequently known to be ineffective.
Even worse, nobody knew when the indicator lights would turn on. This posed a serious threat to the Range Rover's safety.
Speaking of potential safety risks, door latches were another issue with the 4th generation Range Rover. There have been numerous complaints that the latches do not lock the door firmly when it is closed.
Some consumers also reported that when driving, the doors would suddenly fly open. Two years ago, they reported over 66,000 SUVs because of this problem.
There is both positive and negative news regarding the 4th generation issues. The good news is that fixing these problems won't cost a fortune. The bad news is that the risk involved in these issues is not worth it.
Common Range Rover Issues with Various Models
Is Range Rover a horrible brand overall, or are there any amazing versions that are worth buying? You could have some doubts about this.
A 2016 Land Rover Range Rover by DeFacto / CC BY-SA 4.0. Parking brake failure has happened to many Range Rover owners. You put your foot on the parking brake, and the loud noises start. With time, the parking brakes become misaligned. The parking brake consequently fails.
You may anticipate that at least one of Range Rover's several models, including the Range Rover Sport, Range Rover Evoque, and Range Rover Velar, would be a commercial success.
Here's the situation. The Range Rover comes in several different variants, yet their skeletons are all the same. They offer a few distinct features and different styles under several names. The main internal components, however, remain the same.
Yet, the majority of the Range Rover issues listed above still apply to all of these vehicles. All of the Range Rover models have ratings that are below average when compared.
Common Range Rover Controversies: 10 Important Facts
Range Rover is a high-end SUV known for its status and off-road prowess, yet it has a reputation for being unreliable.
Although it provides a smooth ride, the air suspension system frequently breaks down, leaving drivers stranded.
Various problems develop as a result of oil deficiency, leading to whining, teeth grinding, and shedding.
Handbrake actuators, ABS, and traction control module failures are common causes of brake failures.
Electrical problems are common, with each model year having specific flaws ranging from switch malfunctions to complete vehicle shutdowns.
Range Rovers are prone to leaks, including coolant, fuel, and water leaks as well as oil leaks from various engine components.
Steering problems include complaints about the steering column, broken steering motors, airbag error warnings, and malfunctioning Bluetooth and radio buttons.
Diesel and gasoline models frequently have a lack of power as a result of blocked valves, split hoses, low boost pressure, and defective components.
Trim and interior parts can be loose or defective, which is a problem with the build quality, particularly in early models. They can be a money trap for some owners because of their high maintenance expenses and rapid depreciation.
What are the Benefits of Owning a Range Rover?
Owning a Range Rover still has a lot of benefits despite the typical issues we've listed above. The vehicle is opulent, cozy, and fashionable. It's also one of the best off-road vehicles available today.
A Range Rover can be a terrific investment if you can afford the high price tag and are prepared to take proper care of your vehicle. Some of its greatest qualities are listed below:
Opulent interior: The inside of the Range Rover is renowned for its luxury. The vehicle has a range of amenities, high-quality materials, and comfy seats.
A smooth ride: The air suspension system of the automobile offers a nice, smooth ride.
Fashionable exterior: The Range Rover features a fashionable look that is certain to attract attention.
Ability to travel off-road: One of the most capable off-road vehicles available is the Range Rover. It can easily navigate any terrain.

2004 Range Rover V8 Vogue by The Car Spy / CC BY 3.0. Modern air suspension in the Range Rover adds a lot of value because it is so pleasant, but it is not the most reliable. A problem arises after only a few years of use. Finding the root of the problem is difficult. The poor quality of the air suspension is the only conceivable explanation.
The Range Rover is a fantastic choice if you're seeking a luxurious, cozy, and fashionable vehicle. It's critical to be knowledgeable about the most typical issues that can damage your Range Rover if you own one.
Just a few of the troubles you can run into include fuel pump issues, electrical problems, and suspension problems. It's recommended to take your car to a skilled mechanic or dealership for service if it's having issues. They'll be able to identify the issue and carry out the required fixes.
Purchasing a Used Land Rover
A lot is going on behind a used Range Rover if you do decide to purchase one. Driving is enjoyable. That has a lot of force.
It is easy to see. The styling is elegant and traditional. Its look gives it a competitive edge in the used automobile market. For the Range Rover, the Land Rover business uses the best paint available.
Seldom ever does the paint rust or flake off. There is no mention of the paint deteriorating. They spend a lot of money on a special clear coat in addition to the paint for enhanced protection.
It is difficult to ignore a Range Rover when it has all these elements to retain the style. With a thorough car wash, even an ancient SUV would appear to be like new.
This frequently results in individuals being duped. Many people mistakenly think the car is in perfect condition by merely glancing at the exterior, therefore the issues go undiscovered.
Is Buying a Range Rover Worthwhile?
What you are looking for will determine the response. The Range Rover is suitable if you want a luxurious vehicle that you won't drive very far.
It is advisable to have some understanding of performing minor auto repairs before deciding to purchase a Range Rover because you will need it.
In addition, you ought to have enough cash on hand. Your purchase price is only a portion of what you will ultimately pay for the vehicle.
In general, buying a brand-new Range Rover is a good idea, and the newer the better. Given the problems, it is not a good idea to purchase a secondhand Range Rover.
The issues might quickly spiral out of control. The best course of action is to first research the opposition.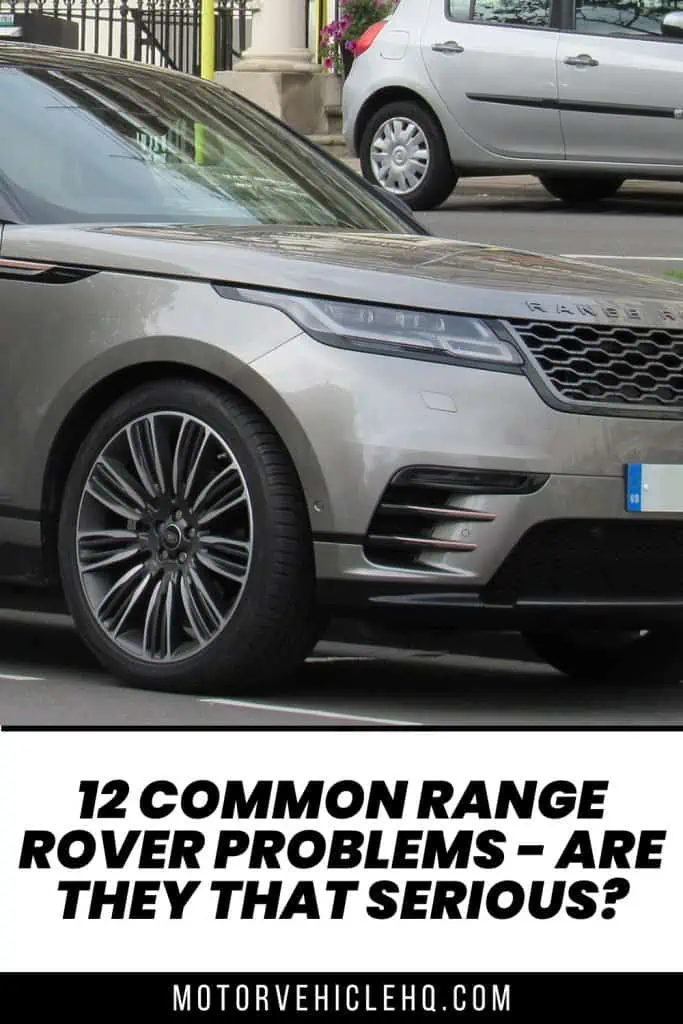 Range Rover Velar by Vauxford / CC BY-SA 4.0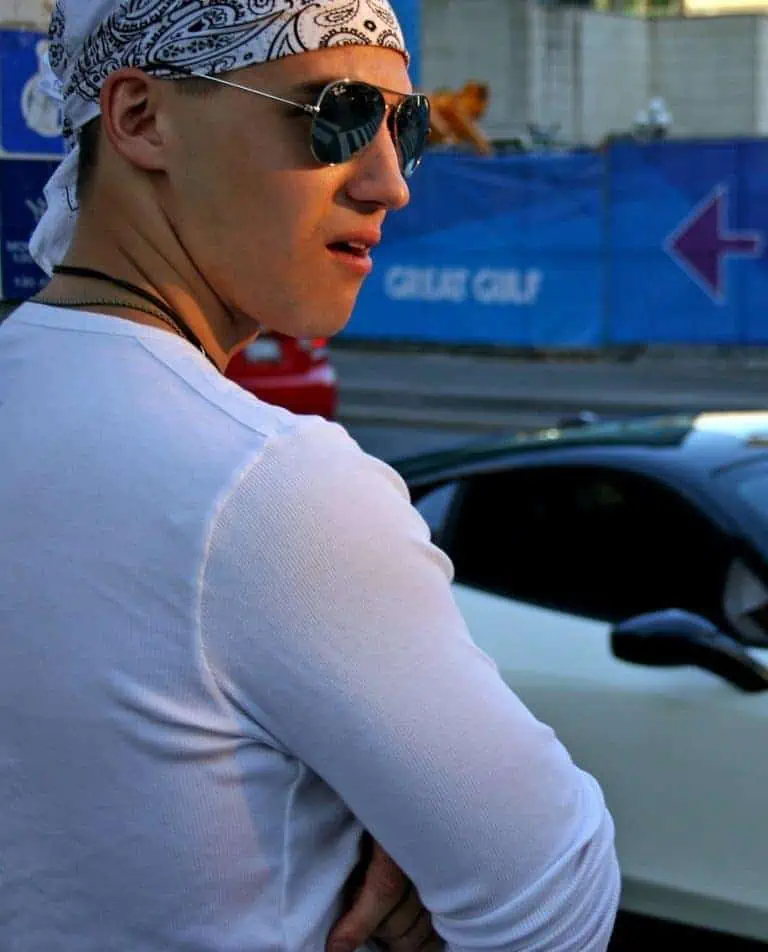 Jim Wicks is the founder of MotorVehicleHQ. With over two decades of experience in the automotive industry and a degree in Automotive Technology, Jim is a certified car expert who has worked in various roles ranging from a mechanic, car dealership manager, to a racing car driver. He has owned more than 20 cars over the past 15 years. Ask him about any vehicle you see on the road and he can tell you the make, model and year. He loves the aesthetics of all things cars, and keeps his vehicles in pristine condition.
In his free time, Jim enjoys getting his hands dirty under the hood of a classic car or taking long drives along the country roads. His favorite car? A 1967 Shelby GT500, a true classic that, according to Jim, "represents the pure essence of American muscle."