You are most likely shopping for a muscle car if you are reading this. Currently, muscle cars are among the most popular vehicles on the market because they provide a lot of power for the money.
When it comes to these tire-shredding monsters, 2021 is like 1969. Mopars, especially Chargers, have never offered such a wide selection of muscle cars. But what about issues with the Dodge Charger's dependability?
Mopar or no car, as the saying goes. Now is the ideal moment to purchase a new Charger if you want one. But, you must first do a little bit of model research.
Read about the performance specifications and available trims from Dodge. Finally, find out more about the durability of the Dodge Charger. After all, you need a trustworthy automobile.
The 7th generation Chargers are one of the most popular vehicles on the market at the time this article was written.
These vehicles combine power and functionality for the best of both worlds. In your grocery shop, you'll have all the power you need. The car's sleek, contemporary design is another plus.
This outdated platform now boasts several changes thanks to the refresh in 2011. Both the Dodge Charger's reliability troubles and appearance were improved. Something which we are going to examine in this essay in detail.
We'll start by learning about its past. The various trim levels you can choose from will then be discussed.
Also, we will resolve all the dependability issues that have arisen with each generation of Chargers. All of these elements are crucial for you to be aware of before buying your new Charger.
The Dodge Charger: What Type of Car Is It?
In 1966, the Dodge Charger made its debut. The initial version shared many parts with the Dodge Coronet and lacked a sporty appearance. We may say that this car is a true legend in the automotive industry because the second version of this vehicle grabbed all the headlines.
The Charger's powerful lines came from the second-generation model. The Charger has spawned a new market of vehicles, the notorious muscle car.

The 2015 Dodge Charger SRT 392 by Tuner tom / CC BY-SA 4.0. The Dodge Charger receives an 89/100 rating from J.D. Power for 2021. And that would be more than enough to convince a customer to buy a Charger right away. Consumer Reports has praised the model for being a great purchase.
The HEMI V8 engine from the second generation, which is a legend in and of itself, provided amazing power levels at the time.
Top fuel dragsters still run engines with this design today. That adequately illustrates how sophisticated this engine was for its time.
From 1968 until 1970, the second generation was in existence. The Charger then saw an expansion and bulk due to the introduction of the third generation.
This also had an impact on performance, and by the time the auto industry was slapped with pollution rules in 1974, the era of muscle cars had come to an end.
The Chrysler Charger was produced in 1987. I assume that nobody even knows about the two generations that followed the third. Because these cars weren't focused on performance.
They abandoned the Charger in 1987 and that lasted until 2006. It's been a while since I've had a chance to do this, but I've been meaning to for a while now.
Generations of Dodge Chargers
The car was big. It's been a while since I last updated this page. Mercedes Benz gave Chrysler a new platform called the LX. Also, it is well known that these vehicles share some mechanical components with the Mercedes E class.
The sixth generation was one of Dodge's best-selling models after becoming popular. 2011 was two years before FIAT acquired Chrysler.
Dodge unveiled the 7th generation and focused solely on the muscle vehicle. The Dodge Charger's dependability was increased, and new design elements were also introduced, elevating the vehicle to new heights.
When it comes to performance, they gave the SRT division the last say, and they accepted the risk. and got it right. They gave us the Dodge Challenger Hellcat, one of the best modern muscle cars.
This vehicle has a staggering 707 horsepower. Later on, they even unveiled the Redeye, an upgraded version of the Hellcat. If you wanted, you could even purchase the Hellcat lump as a crate engine to go into your Miata.
The history has been covered enough; let's move on to some information regarding the Dodge Charger's engine range and dependability.
The Dodge Charger 6th Generation
There were four engine choices available for the Chargers of the sixth generation when they were first introduced in 2006. V6 engines were standard on the SE/SXT trim levels.
The first was a 1990s-era early V6. A single overhead cam V6 engine powered it, producing a meager 178 horsepower and 190 lb-ft of torque. Extremely small figures compared to the car's overall weight. It was significantly underpowered.
The stronger alternative was the other V6 engine. 250 hp and 250 lb-ft of torque are specified. And compared to the base model, that was a significant improvement.
The R/T and SRT-8 models' V8 HEMI engines were the other two alternatives. Compared to the V6s, these engines were also more potent and provided respectable performance.
A single HEMI with 5.7 liters of naturally aspirated displacement was available in a few distinct configurations. With a range of 340 to 372 horsepower and a torque rating of 390 lb-ft. This HEMI is infamous for having a lifter tap issue.
A 6.1-liter HEMI, which is likewise naturally aspirated, served as the backup engine. The 392 is a more popular name for this engine. due to the displacement's 392 cubic inches.
The 2014 Dodge Charger SXT Plus by FireHouseRock / CC BY-SA 3.0. Electrical problems with the Dodge Charger have been reported by owners. Several electrical components were broken. These problems mostly affected older models before 2014. Also, no longer were there any reports of Dodge Charger electrical issues after 2014.
In 2006, it was available in the Charger's incredibly powerful SRT-8 variant and was a powerhouse at the time.
It produced a respectable amount of torque—420 lb-ft to be precise—and was rated at 425 horsepower of pure power. Later, the engine's output was increased to 525 horsepower and 6.4 liters.
The performance of the first HEMI engines was not renowned. But compared to the base V6, they were a decent improvement. They provided dependability, which increased demand for Mopar vehicles. Although they had some problems as well, they were nothing compared to those of their V6 rivals.
The Dodge Charger 7th Generation
Dodge refers to the 2011 model update as the generation 7 Charger. even though the car is the same underneath. This renovation introduced some novelties, such as higher-quality interiors and new, contemporary design lines. Also, there were engine improvements that significantly increased the numbers.
The new Pentastar V6 engine was standard on the SE and SXT base versions. This engine increased the output from the previous standard V6 engine, producing respectively 260lb-ft and 300 horsepower.
Then was the RT model that used the same old 5.7 HEMI, but updated at 370 horsepower and 395 lb-ft of torque. The most potent HEMI before the introduction of the Hellcat was the 6.4-liter model from the SRT and the Scat Pack, which produced a respectable 525 horsepower and 470 lb-ft of torque.
On top of the line and now thought to be the most potent sedan in existence. The engine is a massive 6.2-liter HEMI producing 707 horsepower and 650 lb-ft of torque. Supercharging enabled all of this.
Which are the Major Problems with the Dodge Charger?
Albeit it is a muscle automobile, the Dodge Charger. It is well renowned for being trustworthy in general. A three-year, 36,000-mile limited warranty is included when the vehicle leaves the factory brand new.
Moreover, the powertrain is covered by a 5-year warranty or 60,000 miles. These statistics reveal a lot about the dependability of the Dodge Charger.
J.D. Power gives the Dodge Charger for 2021 an 89/100 rating. And that is more than enough to persuade a consumer to acquire a Charger right immediately. The model has received accolades from Consumer Reports for being an excellent buy.
But, the Chargers of today are essentially indestructible. There were numerous issues throughout the early years of manufacturing. Yet most of them have already been fixed. Even yet, there are still a few small problems with the model that needs to be fixed.
Even though there aren't many reliability difficulties with the Dodge Charger when viewed as a whole. Their powertrains continue to have a few issues. And we'll talk about them in one of the upcoming chapters. Let's talk about the interior first, though.
1. Interior Issues
Let's just say that interior design wasn't at its best throughout the 1990s and the early 2000s. Many of the auto manufacturers at the time used cheap polymers that had no feel at all and were as hard as rocks. I should also mention that this plastic was quite brittle, especially if exposed to the sun over an extended period.
The interiors of these vintage vehicles were rather plain and unattractive. They were more frequently utilized by the police and other government agencies as workhorses than by individuals who wanted a flashy car.

The 2006 to 2007 Dodge Charger by IFCAR. The transmissions of the Dodge Charger didn't have many issues. And they have no bearing at all on the dependability of the Dodge Charger. Up to 2016, there were occasional TCM, or transmission control module, issues with the vehicles. But this can be fixed, so there's no need to panic.
Dodge didn't address this issue until the 2011 redesign, which saw a significant improvement and a significant increase in the use of soft-touch materials. The aesthetics and overall appearance of the car have been improved by these upgrades.
As a result, the Charger became more well-liked among younger consumers as well as among carmen, particularly die-hard Mopar fans. in addition to the additional trims, such as the Scat Pack, and the new engine choices. The sales of Chargers significantly increased.
Dodge has identified its target market in recent years and makes every effort to satisfy them. enhanced power and additional trim options. With muscle automobiles, there is never enough power.
2. Electrical Issues
Owners of the Dodge Charger have complained about electrical issues. Many electrical parts malfunctioned. Before 2014, these issues largely affected older models. And after 2014, there were no longer any reports of Dodge Charger electrical problems.
Power window regulators and power mirror motors break down frequently among other typical faults. When used frequently, these items are known to suffer significantly. Hence, if you intend to purchase one of the early models, you can have similar problems.
Also, there have been reports of problems with the earlier, non-facelifted models' headlights and taillights. These bulbs are known to burn out and require frequent replacement. As they are easily accessible at your neighborhood parts store, they are a fairly simple fix.
3. Rust Issues
Since the beginning of their existence, Mopars have struggled with the rust problem. And until recently, when they remedied this problem by utilizing improved manufacturing processes and more high-quality metal.
Both the rocker panels and the rear wheel wells have been noted to have corrosion problems by users. Dodge supposedly sprays foam underneath these areas to dampen road noise, which causes this to appear. Sadly, moisture becomes trapped in this area and leads to the development of certain rust bubbles.
The rear wheel wells and rocker panels corrode from the inside out. You just have to put up with them, as those who own these vehicles often say.
Living in an area with little rain and wetness on the roadways is the only way to avoid this issue. Avoid using your vehicle in the rain or snow as well. Driving in dry conditions is not that simple to do, thus Dodge suffers from this drawback.
4. Engine Issues with the Dodge Charger
Chrysler engines are renowned for their dependability and endurance. Unfortunately, certain minor flaws haunt these engines to this day. We are going to examine each of their problematic engines in-depth to determine what the problems are and how much it will cost to remedy them.
Reliability of Pentastar Engines
The Pentastar V6 is the least troublesome of the few. Other than the Charger. The Chrysler 300, Chrysler Pacifica, Dodge Durango, and Dodge Challenger, among other vehicles, all use this engine.
Despite being a commonly used engine, it has certain problematic problems. the failure of the cylinder head. if the FCA Pentastar 3.6 engine you have was produced between 2011 and 2013. There is a good chance that your engine head will break down shortly. The left bank of the engine is typically where these problems happen.
Overheating of the valve seats on the second cylinder is the flaw that results in these head failures. By the middle of 2013, some hardened valve guides and seats had fixed the problem.
The guarantee on the vehicles with these engines has also been extended by 10 years or 150,000 miles by FCA Chrysler for the engines created between 2011 and 2013.
Reliability of the 3.6 Pentastar
The troubles with the rocker's arms on this engine are additional issues. These rocker arms can become defective and result in engine misfires and tapping noises.
The 1973 Dodge Charger SE by CZmarlin / CC BY-SA 3.0. A Dodge Charger normally has a lifetime of between 250,000 and 300,000 miles. This translates to nearly 22 years of ownership if we expand it and compare it to the 13,500 miles per year that the typical American travels.
Although this issue was resolved, the solution was costly. mostly because it requires a lot of labor. The owner may have to spend $500 to $1500 to get this problem fixed.
There have been some cooling problems with this engine. The engine could eventually overheat as a result of this problem. The cost to correct this problem might range from $200 to $800.
Finally, we reach the oil pump malfunction. This engine's oil pumps prematurely fail. A decrease in oil pressure is the main sign. This is an obvious indication that your oil pump is broken. Replacing the oil pump with a fresh OEM replacement part is a straightforward remedy.
So, to summarize. One of the most problematic engines Chrysler has ever given is this one. The concerns with the heads have been resolved by 2021, but the other problems might still exist.
Avoid buying a used Charger from the model years 2011 to 2013 if you're looking.
Reliability of the 5.7 HEMI
The 5.7-liter HEMI engine is practically indestructible. Even though there are only a few problems with this engine, one of them might be a little irritating.
The top four issues are as follows:
Broken exhaust manifold bolts
So let's examine each of these problems individually. We can begin with the bothersome ticking issue first. The HEMI engine is prone to this issue frequently. There is more to this ticking than what some individuals and HEMI fans claim.
Failure of the exhaust manifold bolt, seized lifter rollers, or defective lifters are possible causes of the HEMI ticking. And the primary offender of this problem is the lifter roller.
It takes a considerable ability to diagnose this issue because it is difficult. The HEMI tick is not a major problem because it doesn't initially have an impact on the engine's health. But, over time, it may cause the engine to misfire, enter the twilight zone, and illuminate several check engine lights on the dashboard.
The 5.7 HEMI Issues
The good news is that higher mileage engines tend to be more susceptible to this issue. Your HEMI Charger has probably started ticking if it has more than 100k miles on it.
The exhaust bolts breaking is an additional issue. The bolts are known to fail, which is a regular issue with this engine. Some assert that they may also be to blame for the ticking sounds.
The MDS, or multi-displacement system, comes last. The engine update from 2009 included this system. And makes use of a technique that shuts down four cylinders, to increase fuel economy.
The MDS, however, was unable to avoid the difficulties that accompany the introduction of new technologies. MDS may cause some issues with the longevity of the engine and some say that this is one of the culprits for the engine tick, but nobody knows for sure. Time will only tell.
Reliability of the 6.4 HEMI
the 392, often known as the 6.4-liter HEMI. When it was introduced in 2005, this engine represented the zenith of Chrysler's SRT division. Some problems also plague this engine. It has the same universal issues as its little sibling.
These issues consist of the well-known engine tick, MDS system issues, misfires, and gearbox failures. Only the 6.4 HEMI has the transmission failure issue.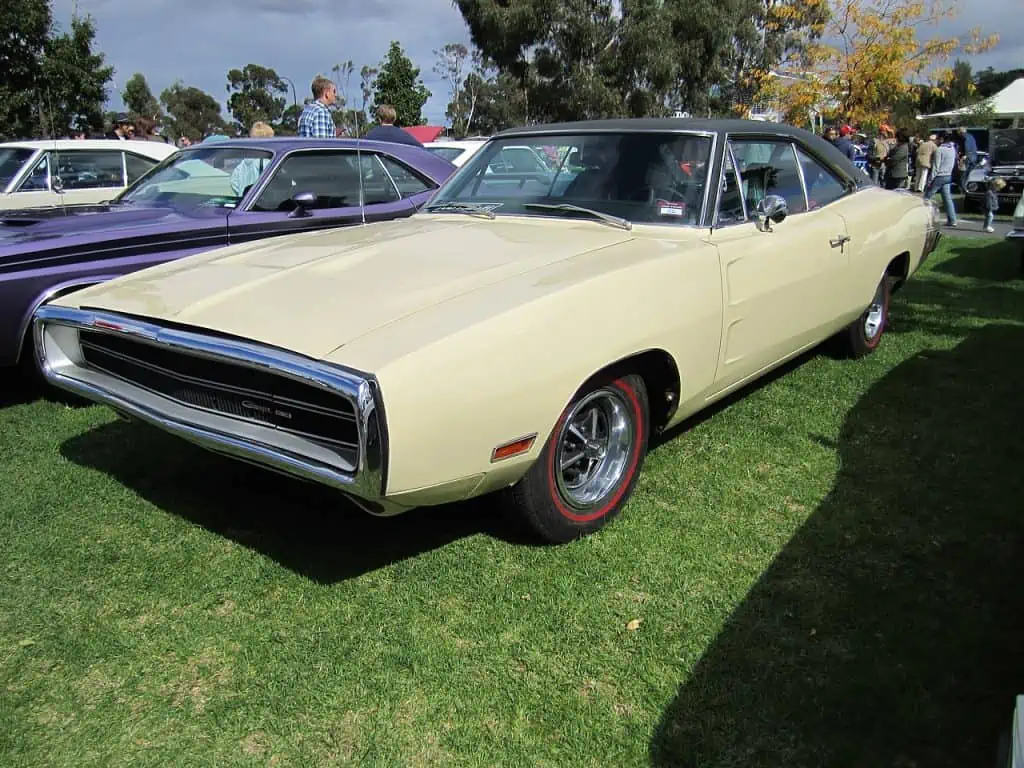 The 1970 Dodge Charger by Sicnag / CC BY 2.0. To be honest, the Dodge Charger is a great vehicle. Even its most straightforward incarnations have strong engines that are unquestionably a lot of fun to operate. In addition, unlike the classic muscle vehicle, the Charger handles curves remarkably well because of its finely calibrated suspension, chassis, and steering system.
Since we covered the MDS and ticking difficulties in the last chapter. We will now discover more about the transmission breakdown problem and the reasons why 6.4 is destroying transmissions so quickly.
This problem primarily affects RAM trucks. Hence, if you own a Charger, you shouldn't be concerned about this. Nonetheless, we'll go over it in greater detail anyhow because you never know. You might decide to purchase a RAM truck in the future.
As previously said, this problem affects RAM 2500 and 3500 trucks. These trucks load a lot, which puts a lot of strain on the transmission, potentially leading to an early failure.
The 6.4 tends to misfire rather regularly. Stuttering, a harsh idle, and other symptoms are possible. And the dash may display various codes as a result. This is quite easily fixed. new coils and spark plugs. But it rapidly adds up when you count all the plugs and coils!
Overall, the 6.4 is a tough engine that can do any job. If you choose a Charger with one of these engines, you won't regret it.
5. Transmission Problems with the Dodge Charger
The Dodge Charger's transmissions didn't have many problems. And they have no impact at all on Dodge Charger dependability. While there were some TCM, or transmission control module, problems with the cars up until 2016. But there is a remedy for this, so nothing to worry about.
What are the Essential Aspects of a Quality Dodge Charger?
The dependability rating for Dodge Chargers is 3.5 out of 5, however, J.D. Power forecasts excellent reliability for the latest models (2016 to 2022).
The following is a list of some of the most common questions we get from our customers.
The more recent Dodge Charger engines have MDS fuel-saver technology, which saves gasoline, offers good gas mileage, and has a long service life of up to 12 years before requiring a major repair.
The average annual cost of maintenance and repairs for a Dodge Charger is $652.
Dodge Chargers are 5-seaters with the capacity for a carriage in the trunk, comfortable seats, and enough room in the back.
Rear parking sensors, a blind-spot monitoring system, cutting-edge driver assistance systems, and protective hard steel body strengthening are just a few of the safety features and extras available on Dodge Chargers.
With two different types of brakes available, Dodge Chargers feature appealing designs and provide good grip, traction, braking, and control.
The advantages of Dodge Chargers include their fuel efficiency, affordability, safety, enhanced performance, and family-friendliness. The disadvantages include their average dependability rating for older models and the fact that all Dodge Charger vehicles come standard with rear-wheel drive.

The 1966 Dodge Charger 383 by Sicnag / CC BY 2.0. For better or worse, the Dodge Charger is neither one nor the other than a sports vehicle. Due to its high horsepower versions, the Charger is classified as a sports car for insurance purposes. A Charger will therefore cost more to insure than the majority of similar four-door sedans.
Depending on driving circumstances, Dodge Chargers can last up to 200,000 to 300,000 miles. Transmission troubles, air conditioner odors, and difficulty with gear shifts are some of the usual problems with Dodge Chargers.
With a more dependable engine, higher fuel efficiency, a reliable top speed, and engine strength, Chargers are typically more dependable than Mustangs.
How Much Does a Dodge Charger Cost?
The SXT version of the most recent 2022 Dodge Charger range costs $32,500. This is appealing pricing for a quick V6 sports sedan (which is also offered with AWD).
The GT grade, which has the same V6 engine but 300hp more power, is available for $35,275 and comes with the extra power (from 292hp earlier). Of course, that GT trim also has a ton of other performance-oriented modifications, like a faster suspension and racier tires.
If a V8 is more your style, the R/T model, which starts at $40,895, produces 370hp. The Scat Pack variant, which is available for $46,620 and has many performance-related modifications and upgrades installed, has an output increase of 485hp.
Of course, the SRT Hellcat and SRT Hellcat Redeye, which cost $77,000 and $85,695, respectively, are the fastest Chargers available.
Are Dodge Chargers Reliable?
Performance vehicles aren't always the most dependable of the lot, and they frequently require extensive ongoing maintenance. Despite this, the Dodge Charger's reliability is generally very good.
It's decent for a muscle car, but it's best to stay away from the early Pentastar V6 engines because they had a lot of problems. The most recent RepairPal poll for 2022 gives the Dodge Charger a dependability rating of 3.5 out of 5.0.
As compared to other full-size sedans, it does have a reliability rating that is above average. RepairPal also observed an average yearly maintenance and repair cost of $652 for most Charger owners, which is just about average.
Then, they discovered that although it's rare, Charger breakdowns frequently involve serious problems.
Dodge Chargers: How Long Do They Last?
The lifespan of a Dodge Charger is typically between 250,000 and 300,000 miles. If we extrapolate this and compare it to the 13,500 miles per year that the average American travels, that comes out to about 22 years of ownership.
When that mileage is gone, you'll need to think about starting extensive restoration and rebuilding work to keep it operating properly. But, the amount of miles you can get out of your Charger depends on how well you maintain it.
You might even surpass the 300,000-mile barrier with careful maintenance and routine servicing. There have been many Chargers out there with nearly 350,000 miles on the clock, so it's probably feasible.

The 1969 Dodge Charger by Greg Gjerdingen / CC BY 2.0. The Dodge Charger's reliability is normally extremely good. It's respectable for a muscle car, but early Pentastar V6 engines should be avoided due to their numerous issues. The Dodge Charger had a 3.5 out of 5.0 reliability rating in the most recent RepairPal survey for 2022.
Are Dodge Charger Cars Good?
The Dodge Charger is a fantastic car, to be honest. Even its most basic variations feature powerful engines that are undoubtedly a ton of fun to use. Also, the Charger handles curves incredibly well thanks to its fine-tuned suspension, chassis, and steering system, unlike the archetypal muscle car.
Thus, it's not just quick; it's also fairly poised and comfortable on the open road. The Charger stands out from other full-size sedans even in terms of interior space and baggage capacity, in addition to having some cool multimedia and infotainment systems.
The Charger isn't flawless, despite this. The interior construction quality and cabin design are merely adequate. In addition, the Charger has a dubious safety record and fairly poor fuel efficiency.
The Dodge Charger: Is It a Sports Car?
The Dodge Charger is neither a sports car nor is it one, for better or worse. For insurance purposes, the Charger is categorized as a sports car due to its high horsepower versions. As a result, a Charger will cost more to insure than the majority of comparable four-door sedans.
In terms of performance, the Dodge Charger is also debatably a sports vehicle. It boasts strong engines and finely calibrated handling, making it as quick and enjoyable as any sports car should be.
Given that the Charger has four doors instead of only two, as most sports cars do, some would claim that it isn't a true sports vehicle. If so, you might even classify the Charger as a muscle car, making it the only four-door muscle car available in the country.
The Conclusion
Even though the Dodge Charger is a muscle automobile, we can infer that it is essentially bulletproof. The Dodge Charger is as reliable as the top vehicles on the market. Also, if you get one for yourself, you won't go wrong.
I will only urge you to avoid the V6 Pentastar engine-equipped models from 2011 to 2013. like we said. A design flaw in this engine is known to result in catastrophic cylinder head failures. All of the other engines and transmissions are good.
Remember that the ticking sound will always be present if you purchase a HEMI Charger or Challenger with more than 100k miles. You must accept it as such.
I think the Charger gives fantastic value for the money because it combines usability and sportiness, which is a winning combination.
The 2015 Dodge Charger SRT 392 by Tuner tom / CC BY-SA 4.0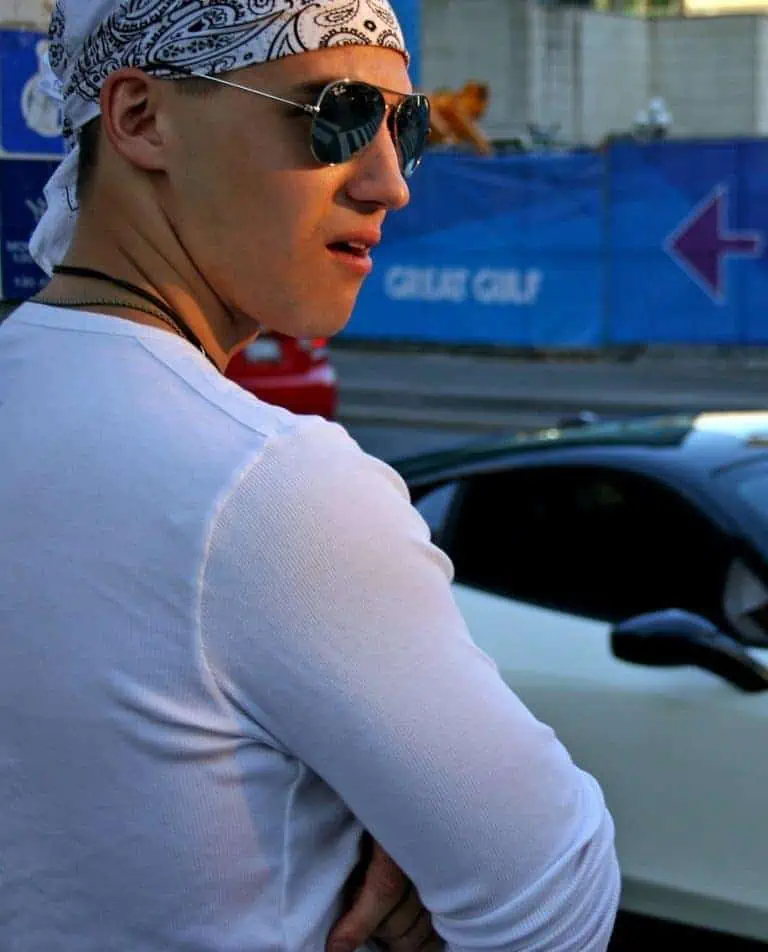 Jim Wicks is the founder of MotorVehicleHQ. With over two decades of experience in the automotive industry and a degree in Automotive Technology, Jim is a certified car expert who has worked in various roles ranging from a mechanic, car dealership manager, to a racing car driver. He has owned more than 20 cars over the past 15 years. Ask him about any vehicle you see on the road and he can tell you the make, model and year. He loves the aesthetics of all things cars, and keeps his vehicles in pristine condition.
In his free time, Jim enjoys getting his hands dirty under the hood of a classic car or taking long drives along the country roads. His favorite car? A 1967 Shelby GT500, a true classic that, according to Jim, "represents the pure essence of American muscle."