A compact automobile designed to be an affordable choice for the typical consumer is the Chevy Cruze. It started manufacturing in 2008 and is still going strong now, providing service to several drivers.
Both new and secondhand Chevrolet cars are widely available. Sadly, there are some Chevy Cruze years to stay away from.
Not every year of the Chevy Cruze is worth your money, like most automobiles. It's crucial to know which Chevy Cruze years to avoid and which ones you can feel secure investing in.
MotorVehicleHQ can assist you in locating the Chevy Cruze that best suits your needs and requires the fewest repairs while keeping you safe on the road.
As an economical car, the Chevy Cruze started manufacturing in 2008 and is still going strong today. There are specific Chevy Cruze years to avoid, though.
Avoid 2011, 2012, 2013, 2014, and 2015 models of the Chevy Cruze if you want to buy one safely.
The most noticeable concern with these cars is engine and transmission failure. Due to several pricey problems, the 2011 Chevy Cruze stands out as one of the most notable models to stay away from. To obtain a good bargain on your car, stay away from these.
The History of the Chevy Cruze
Chevy engineers were scribbling about on the drawing board to design a tiny automobile in the late 2000s. Up until that point, the US's only compact vehicle option was the Chevy Cobalt. But it was beginning to show signs of aging.
The Cobalt was never an exceptional vehicle. It was a vehicle in the Chevrolet portfolio that aimed to be a straightforward mode of transportation. However, they got it so wrong that it was far from serving that goal alone.

2017 Chevrolet Cruze by Elise240SX / CC BY-SA 4.0. Some Chevy Cruzes may experience problems with the bypass valve not correctly closing. Even while traveling swiftly, air can always find a way to escape through this opening. The outcome is that the driver loses power. A partially opened valve could also attract dirt, which could damage the internals.
The Chevy Cobalt was also marketed as the Pontiac G5, which was offered under the now-defunct Pontiac name. It was also not particularly secure.
According to an IIHS analysis, Cobalts from 2005 to 2008 had the highest fatality rates in their category. The Cobalt, with 117 deaths per million, outperformed the class average of 71 deaths per million.
The Cobalt was a mediocre attempt at a little car, so its replacement did not have much to live up to. But every automobile buyer was also concerned about the great depression's aftermath and the skyrocketing price of oil.
The compact car market became more important than ever as a result. To replace the deteriorating Cobalt, Chevy required a suitable little car. The Chevrolet Cruze is now here.
Which are the Chevy Cruze Years to Avoid and Why Should You Avoid Them?
Any of the best years of the Chevy Cruze which we will discuss in the next section will work nicely for you if you desire a fantastic Chevy Cruze. There are still a few recognizable Chevy Cruze years to avoid, though. Understanding what these years hold can help you avoid situations that could be risky or expensive for your life.
The Chevy Cruze years to avoid, per carcomplaints.com, are:
Of everything we've discussed thus far, these five models have the most problems.
The 2011 Chevy Cruze is the worst year. Customers have experienced a variety of problems with this car, including transmission failure and an antifreeze odor that permeates the entire interior.
Along with other issues, it also had issues with the engine, the heating and cooling system, and the interior accessories.
The vehicle's 2012 model had transmission and engine issues, while the 2013 model had electrical issues. Additionally, the Chevy Cruze models from 2014 and 2015 experienced serious, potentially expensive engine problems.
Avoid these vehicles if you want to feel secure in the model you choose. The Chevy Cruze 2011 and 2012 versions are the worst of all, thus we especially advise against buying one. You'll spend less on repairs if you stay away from these.
Which are the Golden Years for the Chevy Cruze You Can Consider Buying?
Several Chevy Cruze models are a financial mistake for any motorist. But even awful things have good sides. Several Chevy Cruze models will keep you safe and function well for you on the road.
The greatest years for the Chevy Cruze, according to carcomplaints.com, are: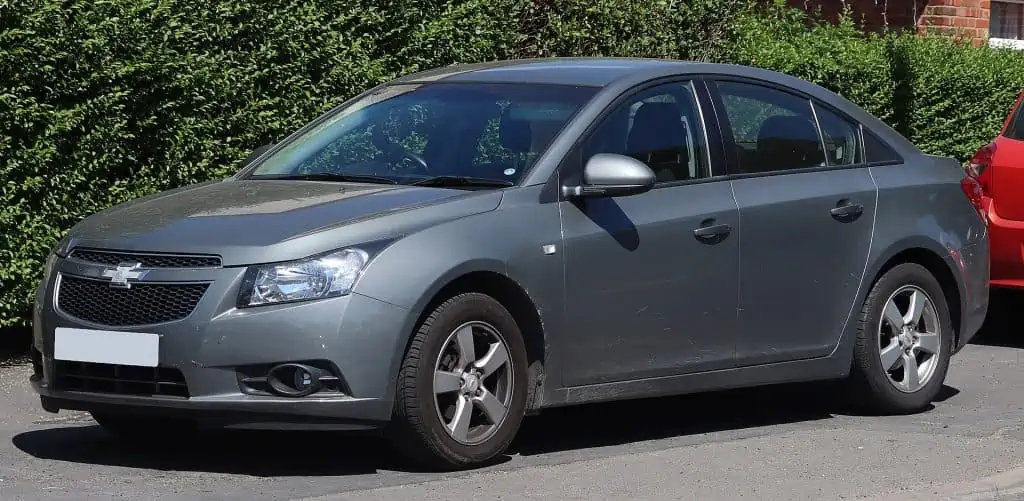 2012 Chevrolet Cruze by Vauxford / CC BY-SA 4.0. While the 2013 model of the Chevy Cruze experienced electrical problems, the 2012 model suffered gearbox and engine problems. Additionally, there were significant, potentially expensive engine issues with the 2014 and 2015 Chevy Cruze models.
2008
2009
2010
2016
2017
2018
2019
2020
2021
These stand out as the top options for the Chevy Cruze since they have many features and have received positive consumer feedback.
The 2016 Chevy Cruze is one of these cars with the greatest problems. Engine troubles are the most prevalent, closely followed by electrical problems. Nevertheless, these issues seem insignificant compared to the Chevy Cruze model years that we advise you to avoid for the greatest outcomes.
Any of the cars on the above list can be chosen with confidence. Even though the Chevy Cruze is far from ideal, it will nonetheless dazzle any driver. Pick one of them for your next drive while keeping in mind the Chevy Cruze years to avoid.
Which are the Most Frequent Recalls for Chevy Cruze?
As we've seen, the Chevrolet Cruze had a lot of issues at launch, and people noticed them. The NHTSA issued numerous recalls at the time in response to these issues. Looking at the important ones first
1. Falling Off of the Steering Wheel
In 2011, Chevrolet had to recall 2,100 of these sedans because the steering wheel on one of the customer's cars had come loose from the column. The Wall Street Journal claims that at least one client had this problem, which prompted Chevy to take action.
It's dreadful enough to have your steering wheel suddenly fall off the column and become a worthless thing in your hand. Imagine that this is taking place while you are moving.
Chevy said that this was brought on by an "assembly plant repair procedure resulting in an improperly fastened steering wheel," according to NHTSA documents. Even if there were fewer recalls, it nevertheless hurt Cruze's reputation.
2. Issue with Engine Fire
There have been reports of oil dripping onto the lower air deflector in some Chevrolet Cruzes after improperly performed oil changes. Oil may catch fire if it came in contact with hot engine components.
There were 475,418 Chevrolet Cruzes from the US and Canada that were affected, including 701 Cruzes sold in Israel. The lower air deflectors were modified to solve this problem.
3. Issue of the Holden Cruze
In Australia, the Chevrolet Cruze was marketed as a Holden Cruze. Because these cars were so similar to one another, Holden Cruze's issues also affected the Chevrolet Cruze.
As a result, the Cruze from Australia was recalled due to the same risk of engine fire brought on by oil buildup in the lower air deflector as the Cruze from America.
2014 Chevrolet Cruze by Benespit / CC BY-SA 4.0. The 2012 model of Chevy Cruze experienced transmission and engine problems, and the 2013 model had electrical problems. Additionally, the 2014 and 2015 Chevy Cruze models have major, potentially expensive engine issues.
Cruzes from the 2012 and 2013 model years were subject to a recall by Holden in 2012 due to the possibility of an engine fire. To modify the bottom air deflector, Holden had to recall 9,547 Cruzes.
4. Defects In the Brake Assist
In 2013, 292,879 Chevrolet Cruzes were recalled due to a probable lack of brake assist. To generate the necessary braking force, drivers of these cars may need to press harder on the brake pedal.
The impacted trims were the only ones having an automatic transmission and a 1.4-liter turbo engine. The power brake vacuum pipe assembly's internal microswitch needed to be replaced by the dealers.
Not only that. In addition to the ones we highlighted, there have been more recalls related to the Chevrolet Cruze. Visit the NHTSA's recall page if you want to learn more.
5. The Temperature Sensor Problems
To be clear, this specific recall did not take place. However, given how frequently this problem occurs, many Chevy Cruze owners are calling for a recall.
A defective coolant temperature sensor is probably to blame if you notice overheating warnings on the dash but the engine isn't overheating. In Cruzes, this frequently occurs.
Even when the engine has only recently been started from a cold state, it can occasionally display the message "AC Off Due to High Heat Engine Temp." It's also possible that the cooling system's other components are at issue.
If not, a complete examination and subsequent coolant temperature sensor replacement would be necessary.
Which are the General Chevy Cruze Issues?
Significant issues with the Chevrolet Cruze abound, particularly when it comes to the engine.
The transmission, engine, HVAC system, and cooling system are the Chevrolet Cruze's most vulnerable components, according to Chevroletproblems.com.
When it comes to all significant components, the 2011 Chevrolet Cruze is the model with the most reported problems, thus used car buyers should avoid it. The number decreases with the following model years, but things are also not good here.
The majority of clients complain about things like a loss of engine power, an antifreeze smell inside the car, incorrect gearshifts, transmission failure, and other things. Let's examine each of them closely to see what is what.
1.  Decrease In Engine Power
This is a serious issue with the Chevrolet Cruze that also affects its siblings, the Chevy Malibu of the ninth generation. These models' users have noted that the driver information system will occasionally provide a warning to them. It says "Engine Power Reduced" and precisely what it says.
The driver experiences a loss of power and hesitation to accelerate when this problem arises. This can be risky, especially if you're overtaking or merging onto a freeway.
2018 Chevrolet Cruze by Kevauto / CC BY-SA 4.0. The two most frequent issues with the 2018 Chevy Cruze are electrical issues and engine issues. However, these problems seem minor in comparison to the Chevy Cruze model years that we urge you to stay away from for the best results.
Even GM got into trouble since some Malibu owners filed lawsuits against them as a result of this. Customers claim that GM's handling of their concerns has been appalling. If this Chevrolet Cruze issue arises, customers are typically hit with high repair costs.
2. Lapse In Acceleration
This issue also arises with the Chevrolet Cruze's drive-by-wire system. It appears in the 9th generation Impala, Malibu, 1st generation Equinox, and 1st generation Aveo in addition to the Cruze.
The Chevrolet Cruze's electronic throttle system frequently malfunctions, delaying acceleration. The time it takes to digest the information and turn it into useful physical work is considerable. The acceleration won't occur as planned, and the rest is obvious.
3. Issues Related to the Engine
Even with delayed acceleration and power loss, engine problems persist. In and around the engine is where about 51% of all reported Chevrolet Cruze issues are located. Diversity results from the sheer number of issues. Your Cruze engine may cause problems in this situation in a variety of ways.
Other problems with the engine include backfiring at idle, rough idling, and abrupt stalling. The Cruzes are notorious for stalling in traffic, leaving the occupants puzzled as their beloved sedan slows down traffic behind them.
Your Cruze may experience a valve cover issue, which will cause the check engine light to come on. This could indicate that the gaskets and EVAP purge valve need to be replaced. It ought to be an easy repair.
4. Issue with the Transmission
Leakage issues afflicted both the six-speed automatic and six-speed manual automatic transmissions. Numerous additional parts of the transmission, such as the torque converter seals, torque converter case bolts, transmission cooling lines, and axle seals, are well-known leakage sources.
If leaks are not your favored type of annoyance, the transmissions also have other problems that can cause you trouble. You may experience jerky gear changes or high rpm without any acceleration when driving a Chevrolet Cruze. Due to the need for a total transmission rebuild or replacement, this problem can be quite expensive.
If you're lucky, you might be able to isolate the problem to a straightforward solenoid issue, but this is not typically the case. If you're extra luckier, it might be a transmission fluid leak or a blown transmission fuse. But these situations are even more uncommon.
Any engine or gearbox issue is likely to be both expensive and time-consuming to fix. Therefore, it makes sense to avoid these Cruzes from the first generation if you're looking to buy a Chevy.
5. Leaks of Antifreeze
It might not be a metaphor if someone tells you that their Chevrolet Cruze stinks. Due to this Chevrolet Cruze problem, his or her automobile can smell bad.
After turning on the heater, several customers complain that the cabin smells like antifreeze. Numerous other people discover leaks that enter the cabin and saturate the carpeting in antifreeze.

2019 Chevrolet Cruze by Elise240SX / CC BY-SA 4.0. The electronic throttle mechanism in the Chevy Cruze frequently breaks down and causes a delay in acceleration. It takes a long time to process the information and apply it to practical physical work. The projected acceleration won't happen, and the rest is clear.
Since antifreeze can be dangerous, this is no joke. It might dry out throats and make the eyes burn. The effects of the anti-freeze can be more hazardous in a contained area like a car's passenger compartment. Owners are worried, and many of them avoid transporting their kids in their cars.
6.  Frequent Water Pumps Leaks
This Chevrolet Cruze issue was primarily present in trims equipped with the 1.4-liter turbo engine. The coolant is circulated throughout the engine using water pumps, lowering the mill's temperature. Any malfunction with the water pump might cause the engine to heat up, which can cause a lot of other serious issues.
Water pumps in Chevrolet Cruzes are known to malfunction occasionally and spill coolant. This may result in the air conditioning system failing and the engine overheating. In 2015, GM issued a service bulletin mentioning this problem, which is primarily present in Chevy Cruzes from the 2011–2014 model year.
GM extended the warranty period for this Chevrolet Cruze issue by 10 years or 150,000 miles, whichever comes first. The only solution was to entirely replace the water pump. At least this time, the clients were spared the large dollar amounts.
However, the Chevrolet Cruze's water pump is not the only component that might leak coolant. Premature wear is possible in several sections, including the thermostat housing, coolant hoses, hose connections, and gaskets. Furthermore, leaks accompany premature wear; there is no need for further explanation.
7. Issue with the Turbo Bypass Valve
A turbo can release waste air when it feeds more air into an engine. The wastegate or the bypass valve is what this is known as. A turbocharged vehicle's distinctive "Sututututu" sound is produced by the bypass valve.
When the driver lifts off the throttle, this valve allows the waste air to exit the turbo. When the car is halting or slowing down, this is necessary.
The bypass valve in some Chevy Cruzes may end up not closing properly. Air always has a way to escape through this gap, even when moving quickly. The driver then loses power as a result. Additionally, a partially opened valve may draw in dirt, which could harm the internals.
The turbo architecture of the Chevrolet Cruze makes this issue even more severe. The bypass valve integrated into the turbo housing was created by Chevy. Therefore, you cannot just replace the valve.
It will need to be fixed, but happily, it won't be too difficult to fix if you take it to a garage. It won't be too difficult to fix it yourself if you have the necessary tools and DIY know-how.
8. Starting of Cooling Fan Problem
We regret to inform anyone who has been discouraged by the water pump's coolant leak. You could also experience cooling fan failure. The fan might not turn on or might quit when it's very needed. The electrical issues with the Chevrolet Cruze are only the tip of the iceberg.
9. Electrical Issues
Even in some generally dependable cars, electrical problems in the back can arise after a certain number of kilometers. It may be a complete headache with the Chevrolet Cruze, a vehicle infamous for its unreliability.
Electrical issues frequently appear in the Chevy Cruze, much like McDonald's on every block. One of the most frequent problems is with the instrument cluster gauges. On the go, this can be a major annoyance.
2019 Chevrolet Cruze by SsmIntrigue / CC BY-SA 4.0. The first-generation Chevy Cruze is now well-known for being a poor used car to buy. Examples of this sedan, especially those with high mileage, may exhibit one or more of the distinctive Chevrolet Cruze flaws.
The radio and HVAC displays' on/off patterns may be irregular. Other electrical issues with the Chevrolet Cruze include headlights that automatically convert from low to high beams and blinker noises that gradually become inaudible beeps.
An unusual situation arises as a result of yet another electrical problem. When the driver uses the brakes, some users have reported that the radio turns off and the dash lights begin to flicker. Once the driver begins to accelerate, everything starts to fit again.
On the list of Chevrolet Cruze problems, there is an expansion of the aforementioned problem that is scarier this time. Once the vehicle has come to a complete stop, all of its electrical systems can be turned off. The Cruze will take about 5 minutes to turn back on.
Even though electrical problems are mostly minor annoyances, their frequency can be excruciating. Finding the source of these problems is a time-consuming process that could result in a significant diagnosis fee being added to your ultimate bill.
10. An Extremely Soft Oil Drain Plug
This is a problem that dates back to Cruze's conceptual design stages. The Cruze's oil drain stopper is incredibly fragile and easily harmed by using too much power. To screw it back in, only 10 lb-ft of torque is required. Any more than that, or using the incorrect tools, can round off and strip the bolt.
Although it may seem like a little annoyance, it is not. You must tell the person changing your oil about it while you are getting your oil changed. Otherwise, you run the chance of your car having a drain stopper that is extremely tight and nearly hard to remove.
A stripped drain stopper might consume a lot of your time for such a minor problem. The stripped drain cap can be difficult to remove. Utilizing a drain stopper with greater efficiency is another option for avoiding this problem. But it's also crucial to check that the replacement plug has the same thread pattern.
11. The Service Traction Control Issues
Traction control is another frequent Chevy Cruze issue. A message has appeared on the dash for the owners.
Either "Service Traction Control" or "Service StabiliTrak," or occasionally both at once, is the error message. The traction control and ABS lights, among others, may also start to flash.
Most likely, the system's electrical components are to blame for this. Portions owners have noted that over time, some of the wiring and battery cables have become rusted. For the majority, it seems that replacing a damaged negative battery cable solved the problem.
The Chevy Cruze – Is It a Good Car?
It is now widely known that the Chevy Cruze from the first generation is a terrible used car to purchase. One or more of the distinctive Chevrolet Cruze faults may be present in examples of this sedan, particularly those with high mileage.
Avoiding the Cruze as a secondhand car purchase will always be the wisest course of action. The Toyota Corolla, Mazda 3, or Honda Civic are better substitutes.
But if you are adamant about purchasing a Cruze because you are drawn to its aggressive looks, make some preparations. Avoid driving an automobile with high mileage. As even the most well-kept Cruzes have been known to act up a little, it also requires mental preparedness.
How Can I Find the Perfect Chevrolet Cruze for Myself?
Selecting a trustworthy Tucson used vehicle dealer, like Car Time Supercenter, is maybe the finest action you can do before purchasing a Chevy Cruz.
The interior of a Chevrolet Cruze by User3204 / CC BY 4.0. The worst year was 2011 for the Chevy Cruze. Customers have reported a wide range of issues with this vehicle, including transmission failure and an interior antifreeze odor.
You'll discover a large selection, friendly local service, and a dependable car at a reasonable cost. There are a few steps you must take, regardless of where you purchase your next used automobile, to get the greatest one for you:
To assess the quality of the vehicle's upkeep, request maintenance, and repair records.
Verify the vehicle's ownership, mileage, and accidents with CarFax.
Check the vehicle for corrosion, paying close attention to the underside and the bottom of the body panels.
Examine the vehicle's undercarriage for leaks.
Look inside for stains, tears, and other signs of severe wear.
Take a thorough test drive to put the vehicle through its paces.
When you've discovered the finest Cruze deal, you want it to look well and function well for a very long time. That entails not only routine maintenance but also polishing and coating protection for your car.
What Is the Lifespan of the Chevy Cruze?
Despite widespread worries about Chevy Cruze issues, the actual vehicle may hold up well. However, you could run into a lot of reliability problems while traveling.
For instance, the transmission can experience problems after 70,000 miles that might necessitate a major overhaul to fix. However, if you treat it well and with any luck, it may live anywhere from 150,000 to 200,000 miles.
Throughout their lifespan, some Cruzes have traveled over 350,000 kilometers. Otherwise, somewhere between those 150,000 and 200,000 miles can be when engine problems start to show up.
How Can I Maintain My Chevy Cruze's Newer Look Longer?
To help your automobile endure as long as possible, it's important to maintain the tires, fluids, engines, and transmissions, but don't ignore the external finish. Maintaining the exterior of a car can help prevent corrosion and safeguard the sheet metal underneath the paint, particularly if you frequently drive in wet or icy conditions.
The Conclusion
The Chevy Cruze was one of the earliest American-built rivals to the popular Japanese compacts, despite a rocky start. The affordable vehicle may last 250,000 miles if owners avoid certain years and adhere to recommended maintenance practices, claims Chevy Guide.
So, which are the Chevy Cruze years to avoid? Although the Chevy Cruze had some successful years, the early years were by far the worst. We hope that our list of the best and worst Chevy Cruze years for buying has provided you with accurate information.
You might want to think twice before purchasing a used Chevy Cruze. On these car models, there have been several recalls and complaints.
All automobiles will eventually have their common issues, but even with low mileage and ongoing planned maintenance, the Chevy Cruze has been known to experience frequent and widespread issues.
The issues with the first-generation (2011-2015) Chevy Cruze appear to be more serious than those with the second-generation (2016-2019). Even if you can get a first-generation Cruze for a decent price, many experts advise against buying one.
2019 Chevrolet Cruze by SsmIntrigue / CC BY-SA 4.0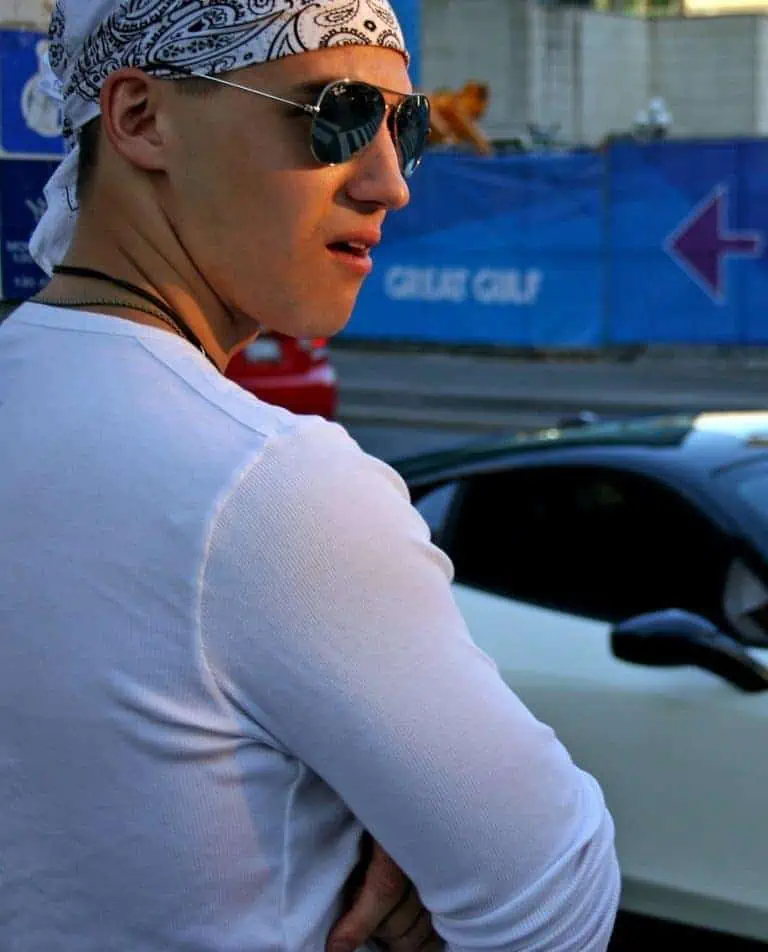 Jim Wicks is the founder of MotorVehicleHQ. With over two decades of experience in the automotive industry and a degree in Automotive Technology, Jim is a certified car expert who has worked in various roles ranging from a mechanic, car dealership manager, to a racing car driver. He has owned more than 20 cars over the past 15 years. Ask him about any vehicle you see on the road and he can tell you the make, model and year. He loves the aesthetics of all things cars, and keeps his vehicles in pristine condition.
In his free time, Jim enjoys getting his hands dirty under the hood of a classic car or taking long drives along the country roads. His favorite car? A 1967 Shelby GT500, a true classic that, according to Jim, "represents the pure essence of American muscle."