Even if you've settled on a model, it may be challenging to choose when buying a car. Which are the Honda Pilot years to avoid if you're in the marketplace looking for one?
An excellent option for those seeking a family-friendly SUV is the Honda Pilot. Even though the design and specifications have changed with time, a few essential components haven't.
Due to its eight-person capacity, the Pilot has always distinguished out among Honda's SUV lineup. Additionally, the Pilot's accessible all-wheel drive makes it a great compromise for those who need to carry a big party if they decide to deviate from the less-traveled path.
Additionally, well-equipped Honda Pilots have a carrying capacity of 5,000 pounds. Which one is best for you, despite the Honda Pilot is a family adventure vehicle with certification?
The Honda Pilot has advanced significantly over the 18 years since its debut in 2003. Since its launch, the Honda Pilot has undergone three generations of changes.
While the second generation runs from 2009 to 2015 (considered the best year for Honda Pilot models), the first generation covers the years 2003 to 2008. The third and most current generation, which started in 2016, is still active today.
Which are the Typical Issues With the Honda Pilot
To help you pick which Honda Pilot model you're willing to drive, below are some of the most frequent issues with this vehicle.
Transmission Malfunctions
The gearbox breakdown issue is perhaps the most significant of all the issues Honda Pilots encounter. Fortunately, this issue mostly affects the 2003 model. Other Pilot models have seen a few rare transmission failure incidences, though.
It's a major commitment to take on a car that seems to have this as a known problem because transmission malfunction is among the most costly repairs your automobile can require. Perhaps worse, transmission problems in heavy traffic might make it difficult to operate a vehicle and even cause a collision.
Increased Consumption of Oil
The Honda Pilot has had excessive oil consumption in a couple of different model years, which is a somewhat frequent issue with SUVs.
This isn't a big deal as long as you're aware that your SUV might start consuming oil, particularly after 100k miles, but it could be a serious problem if you're unaware that it could happen.
The major issue is that, but only if you allow the oil to go too low overall, low oil can harm your engine and perhaps cause your car to overheat.
Similar to how you would manage an oil leak, you can control this by storing a can of oil in the trunk and filling it out every couple of weeks.
However, using too much oil will drain your wallet and make maintaining your car much more difficult.
The Paint Peeling Off
Peeling paint is mostly an aesthetic concern, but if you reside somewhere where it rains a lot or where rust is common, it can lead to more serious issues.
Generally speaking, we don't believe that peeling paint is a big enough issue to deter you from purchasing a car, but it's still important to be aware that you might need to have it repainted at some time.
Recurrent Fault Codes
Except when a repeating fault code conceals a serious issue, recurrent fault codes are often more annoying than harmful.

A 2019 Honda Pilot EX-L parked in a parking lot in College Point (Queens), New York by Kevauto / CC BY-SA 4.0
These occur when your Pilot's sensors alert you to a false problem. Recurring error codes may typically be readily identified by either you or the mechanic. However, the issues arise when you receive a valid error code after the Honda Pilot has already taught you to ignore them.
In these situations, you run the risk of damaging your car unintentionally just because you mistook a valid fault code for another false alarm.
Failed Fuel Injector
Another frequent problem with Honda Pilots is fuel injector failure, which may be expensive to correct. In contrast to other faults that are more prevalent in early-generation cars, this problem is more prevalent in Honda Pilot models from the last few years, notably the 2016 model.
Given that this problem normally manifests itself around 60k miles, which makes it an early part problem for most vehicles, it is extremely problematic.
You might want to do some study on this matter before deciding to buy a Honda Pilot because the cost of fixing it can be many thousand dollars.
Brake Problems
Owners of Honda Pilot models from 2003 to 2017 who were dissatisfied reported having warped brake rotors, which might result in vibrations when stopping. Given that the vibrations occur quickly, this problem may be rather frightening.
Some accounts claim that those who were braking heard clunking sounds. The issue was found to be brought on by subpar brake pad shims, according to experts.
Fortunately, this problem may be quickly resolved by just swapping out the damaged part.
Replacement brake pads might cost anything between $30 and $80. However, you'll be hit with a hefty charge of between $100 and $200, not including labor, if the brake rotors need to be replaced.
Electricity Issues
Electrical troubles with the 2020 Pilot are rather typical, while not being as widespread as other Pilot faults. Owners of the 2020 model have complained about electrical issues that led to broken navigation systems, instrument panels, and entertainment systems. According to some accounts, these problems came before the popping or ticking sound emanating from the dashboard.
Honda issued Service Bulletin #A19030B and said that unsecured wiring is most likely to blame. The issue was not resolved when reconnecting the wire underneath the dash.
Which are the Honda Pilot Years to Avoid?
The 2003 model of the Honda Pilot, which unhappily has continued to use the model name for a considerable amount of time, had a rough start. Nevertheless, certain model years are notably more consistent than others.
Below are some of the Honda Pilot years to avoid, and we'll explain why in the section that follows.
The 2003 Honda Pilot
The 2005 Honda Pilot
The 2009 Honda Pilot
The 2013 Honda Pilot
The 2016 Honda Pilot

2005 Honda Pilot EX-L rear by Kevauto / CC BY-SA 4.0
The Honda Pilot vehicle has been manufactured since 2003, hence this list is not very long. But as you can see, following the original release, they had to fix several design issues.
Early in the new millennium, many purchasers were wary of the safety and effectiveness of SUVs in general, which made it difficult to launch a new SUV model. Even yet, some of the Pilot's shortcomings were widely known.
Let's look at the kind of problems that these models ran into the most frequently.
Honda Pilot 2003 Issues
This is without a doubt the worst of all. It has been subject to several recalls due to frontal and passenger airbag failures. The ignition switch regularly has to be replaced due to failure. important patterns that tend to stick in the ignition. The chrome paint fades with time.
The transmission malfunction as well as the "D" light flashing are regular difficulties. In this model, electrical system malfunction is also fairly typical.
This one has received more than 250 complaints. And still more NHSTA grievances. For airbags, it had the most recalls. The most common repair is to the gearbox.
Honda Pilot 2005 Issues
There are severe transmission problems with this model. This includes engine issues (the most noticeable of which is the check engine light turning on), transmission failure, fluid leaks, automatic transmission or powertrain difficulties that cause the car to hit the brakes, and many more).
In addition, it has certain issues with the drivetrain and airbags. These issues are simply shown by the warning lights that are blinking.
On this model, there are hundreds of complaints. The most frequent are dangerous airbag problems. The most typical problems are those with the brakes.
Honda Pilot 2009 Issues
The Honda Pilot 2009 model has the worst engine oil consumption. About a quart of it is burned each month. Misfires and engine failure also happen often. Another frequent issue for which the model has been recalled is the failure of airbags to deflect.
Additionally, drivetrain problems, electrical problems, and suspension problems are rather typical. This model has a few accessory difficulties, including tire pressure monitor system failure, rear AC blower transistor failure, and coolant hose leakage.
Honda Pilot 2013 Issues
Numerous problems, including paint and body flaws, plague this model. This primarily refers to the paint flaking off of the body pieces. Particularly in wet regions like the roof, windshield, moon roof, etc., it occurs.
Additionally, Honda Pilot 2013 model engines frequently have difficulties such as intermittent jerking, poor acceleration, fuel pump failure, and fuel injector failure.
The driver might get annoyed by transmission noises as well. Additionally, it's common to notice poor fuel efficiency and the fuel check light coming on.

2006-2008 Honda Pilot EX 4WD by order_242 / CC BY-SA 2.0
Honda Pilot 2016 Issues
The most frequent problems with the 2016 Honda Pilot model include transmission failure, gearbox jerking, rattling, and electrical difficulties. There also seems to be a lot of discussion about vehicle stalling.
The start button not working, the car stalling, recurrent error codes, vehicle shutting off, all lights going on or off automatically, etc. are examples of typical electrical problems.
There have been 400 or more NHSTA complaints. Vehicle stalling is a regular complaint. Failures and breakdowns in the electrical system promptly follow this. Transmission issues are yet another common issue.
Which Honda Pilot Model Years are Safer to Purchase?
All of the most well-known Honda Pilot models ever produced are mentioned here. Anyone may buy these tried-and-true versions, which are on the market.
The 2008 Honda Pilot
The 2010 Honda Pilot
The 2018 Honda Pilot
The 2019 Honda Pilot
The 2020 Honda Pilot
The 2021 Honda Pilot
A 2008 Honda Pilot is a very dependable automobile. Only routine maintenance will be required; not many repairs. The same is true for 2010, which is also dependable, secure, and cozy.
The previous year's issue with the 9-speed transmission's harsh shifting appears to have been resolved since automated shifting is hardly noticeable.
This kind of vehicle handles nicely. In the snow, it handles nicely if you drive cautiously. There isn't much fatigue while driving!
In addition to everything mentioned above, the models for 2018 to 2021 offer excellent technology. The electric steering technology in these four models is particularly praised for its smooth handling.
The gas mileage is better than expected. based on using regular octane fuel and a roughly equal balance of city as well as highway travel.
The most recent Honda Pilot models improve. The models from 2020 to 2021 include incredible technology and comfy chairs ideal for persons with back issues.
A 2020 Honda Pilot has extremely efficient and comfortable heated seats in the front two rows. There is plenty of leg room on the third row.
These versions are all quite large and cozy. They have a sturdy construction, which minimizes repairs. With far to engine quality, they accomplished fantastically.
Fuel filter issues are minimal to nonexistent. There are very few small concerns. 2010 would be the greatest option out of these.
The More Recent Models of the Honda Pilot
How have Honda Pilots from the third (and present) generation performed? It all began in 2016, which is not worthwhile for you to invest in.
Honda Pilot EXL 2009 (rear) by order_242 / CC BY-SA 2.0
Too many transmission-related reports have been made. Sometimes the gearbox would slide, which could be dangerous on the road.
As Honda was able to resolve gearbox problems, things started to improve for the 2017 model.
Additionally, they made the wise choice to integrate a variety of smartphone apps.
The 2018 lineup offers a ton of standard driving aids, including Honda Sensing and LaneWatch, but falls short of the excellent handling we've come to expect from Honda.
The 2019 lineup has a hit-or-miss quality. Fuel pumps, tires, the rear-view camera's faulty central network software programming, the front frame's improper welding to the unibody, the timing belt teeth coming loose from the timing belt, and issues with roof pillars were all subject to recalls.
Although most of the 2020 lineup is carried over from 2020, the new 9-speed automatic transmission in 2021 is renowned for its seamless changes.
History of the Honda Pilot
In 2003, the Honda Pilot made its debut on the North American market. The Pilot didn't start well in 2003 due to a few big concerns.
Honda's Variable Torque Management 4WD technology was an optional extra and came standard with a 5-speed automatic gearbox.
Honda increased the front seats' adjustability in 2004; in 2005, steering was updated, airbags were upgraded, electronic stability control was installed, and tire pressure monitoring was also included.
A significant makeover with a new grille and front fascia debuted in 2006. A few additional color options were added in 2007, and the VP (Value Package) and SE trim levels were introduced in 2008.
The second version, which was bigger, made its debut in 2009. The 3.5-liter V6 i-VTEC engine was upgraded, and the driver's seat now had memory settings.
Another redesign was carried out in 2012, adding new alloy wheels, modifications to the bumper, and improvements to the interior fixtures.
Rear-view cameras were introduced in 2013, and they are now a standard feature on all Honda vehicles.
How Reliable Is the Honda Pilot?
The Honda Pilot is a large, three-row SUV that can accommodate up to eight people. Power windows and locks, temperature control, cruise control, Bluetooth connectivity, satellite radio, and other features are available in the base LX level.
The easiest way to find out whether or not your particular Honda Pilot is dependable is to read reviews written by other owners who have shared their experiences on websites like Consumer Reports, Edmunds, or Carmax.
The Consumer Reports dependability rating of the Honda Pilot is where you can find out how dependable it is.
It is the total rating of 3/5 stars places it in the bottom third of all the vehicles CR has examined since 1988.

Honda_Pilot_(third_generation) in Stuttgart-Vaihingen by Alexander Migl / CC BY-SA 4.0
For those searching for a dependable SUV, the Honda Pilot has long been a choice. Because of its dependability, it has already received the J.D. Power award and ranked first on Consumer Reports' list.
When looking to buy an SUV, this car should be at the top of your consideration due to its solid reputation.
Is an Investment in a Honda Pilot a Good One?
If you intend to sell your automobile in the future, it is critical to understand if its value will endure. The Honda Pilot does keep its worth well.
The price of a Honda Pilot will drop by around 40% in the first five years, which is wonderful and makes it an all-around great car.
This suggests that, if you so desired, you might sell your car for a very reasonable amount. Their resale value is great, significantly superior to that of other cars in the same class; but, to sell your car for a profit, you must keep it in excellent condition.
Tips for Maintaining the Life of Your Honda Pilot
Here are some ideas for enhancing the longevity and toughness of your Honda Pilot:
To protect the engine and increase the lifespan of the car, owners advise using synthetic engine oil (particularly Mobil 1).
The transmission fluid should be changed and the transmission filter should be changed every 15,000 miles.
In case the radiator is an older model, think about replacing it. It could malfunction, allowing coolant and transmission fluid to mix and harm the transmission. If the transmission breaks down, you might have to give up on your car because gearbox repair is so expensive.
It is advised to refrain from towing more than the allowed amount because doing so would only harm the gearbox and engine.
Make sure to do routine maintenance on your Honda Pilot as directed by the service handbook.
How Many Miles Can a Properly Maintained Honda Pilot Travel?
A Honda Pilot normally lasts between 150,000 and 200,000 kilometers with the original engine and transmission, according to reliable automotive websites. That is, of course, assuming that the car receives appropriate maintenance.
The average American driver logs 14,000 miles each year, which equates to 10 to 14 years of service for the Honda Pilot, according to the Kelley Blue Book website.
For the Honda Pilot to remain in working order, the manufacturer's recommended maintenance regimen must be followed. Among the fundamental services are:
Check all the fluids, and examine the brakes, brake lines, steering, and suspension every 15,000 miles.
Change the air filter element, check the valve clearance, and replace the spark plugs if necessary every 30,000 miles.
Replace engine coolant, check the brake fluids, and replace them as necessary every 45,000 miles.

2019 Honda Pilot EX-L 3.5L rear by Kevauto / CC BY-SA 4.0
The Honda Pilot's yearly maintenance expenditures, which are roughly $550, are normal for its class, according to the RepairPal website. Up to $250 more may be spent on other SUVs, such as the Ford Explorer.
Conclusion
When it comes to SUVs, few automakers have a better reputation than Honda. The Pilot has, however, had more than a few poor years over its existence, and no Honda SUV is perfect.
You should know which Honda Pilot years to avoid and why if you're serious about buying a durable and reliable SUV.
We discussed which years to stay away from, the most prevalent problems that cause some vehicles to run less reliably, and which year is best for the Honda Pilot.
Although some of the newly developed Honda Pilot model years have demonstrated to be much more dependable, some of these newer model years have been known to experience gearbox issues.
No car can be manufactured flawlessly, therefore the fact that they may have reported shouldn't stop you from actually contemplating any of the newer models.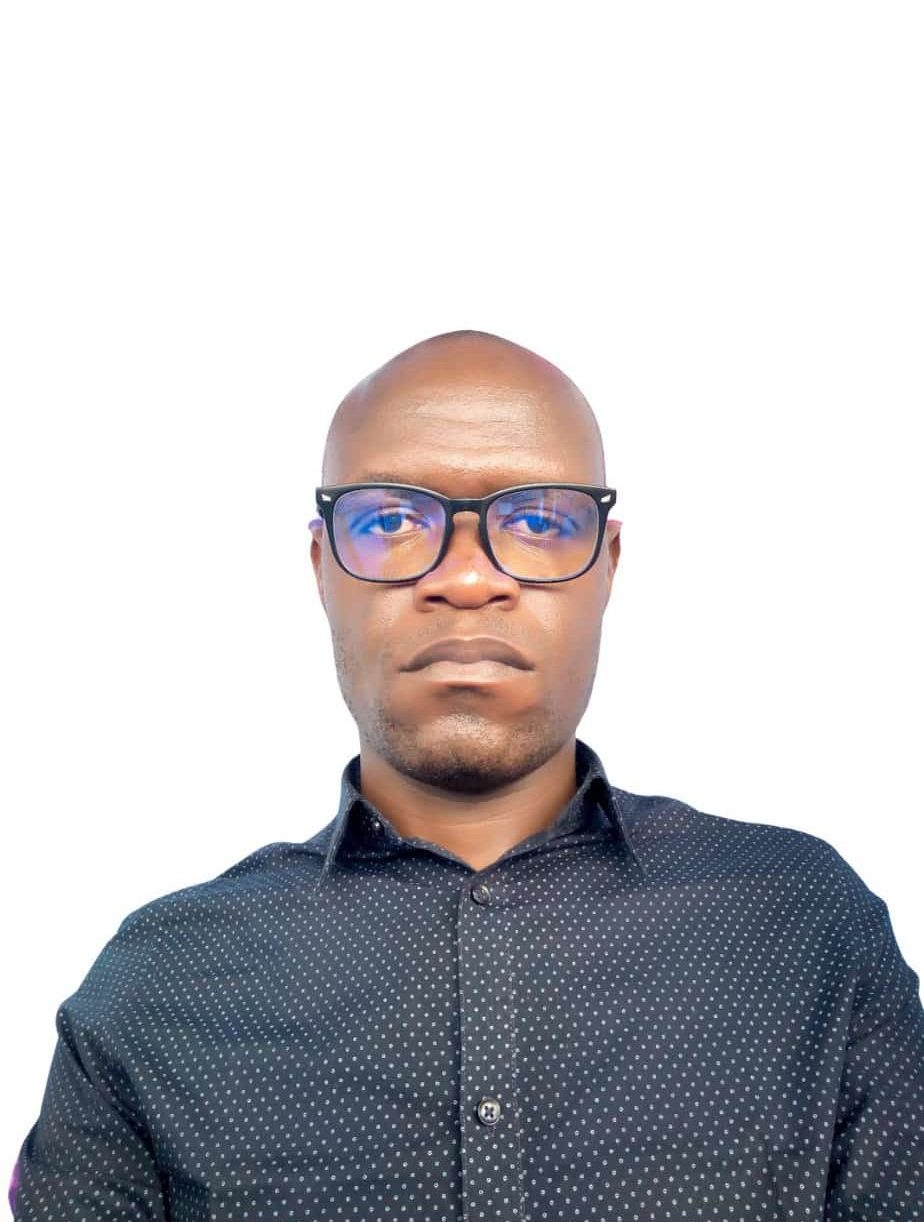 Nyangano Maurice specializes in vehicle troubleshooting and has more than 10 years of experience in the automobile industry. Over many years of experience as a car mechanic, he has acquired a broad range of skills, including engine repair, brake systems, electrical systems, and more. He frequently hosts community workshops and training programs to help motor vehicle owners understand their vehicles better.