One of the most fashionable, fun-to-drive subcompact sedans and hatchbacks is produced by Mazda. The Mazda3 has improved in appearance with each generation, managing to look ultra-modern at release and holding up well over time.
It has a reputation for being a solid budget vehicle with outstanding, if not remarkable performance, a stylish exterior and interior, and an unexpectedly high-end interior. However, there have been some differences in the reliability of the Mazda3 from generation to generation, with the second generation seeing a sharp increase in complaints during the first year of production.
You should stay away from the initial models of generation 1 in 2004, generation 2 in 2010, and generation 3 in 2014 since the first year of each new generation is often difficult. The brand-new look for the 2019 model year has received relatively few criticisms so far.
But aside from the early redesigns and the second generation, you can anticipate a Mazda3 to be a secure, dependable subcompact car. We're here to guide you toward the best purchase and to let you know which Mazda3 model years to steer clear of.
Overview of the Mazda 3
When the Mazda 3 first debuted in 2003, it was sold as the Mazda Axela in Japan. For the 2004 model year, the first generation Mazda 3 was released to the American market vehicle buyers in the year 2003. The Mazda 3 is renowned for its handling, performance, and elegance, but its affordability undoubtedly contributed to its appeal.

Shortly after making its public premiere at the Los Angeles Auto Show, the Mazda 3, which is presently in its fourth iteration, outsold all other vehicles sold by Mazda Motor Corporation in 2019.
The Mazda 3, which is currently in its fourth generation, surpassed all other vehicles sold by Mazda Motor Corporation in 2019 shortly after making its public debut at the Los Angeles Auto Show. The Mazda 3's revolutionary Skyactiv technology was unveiled at this event.
In all driving circumstances, this new function enabled quick speed control. The innovative Spark Controlled Compression Ignition system on the Mazda 3 also impressed buyers.
The SPCCI, a novel technique for engine combustion, enables the gasoline engine in the Mazda 3 to operate using compression-based ignition rather than a spark, which is typically required to ignite the fuel and provide power. In this innovative engine technology, the gasoline is ignited using heat from compressed air.
Which are the Mazda 3 Years to Avoid?
Even while it wasn't a complete failure, the first year of the Mazda3 model line did experience a few more problems than the subsequent years, including some gearbox and engine troubles as well as some problems with the headlights and air conditioner. Other models are better than in 2004, but not fantastic. The Mazda3's second generation, which was produced from 2010 to 2014, wasn't.
Mazda3s from 2010 to 2012 had several issues with the clutch and transmission in addition to subpar interior construction. Although the gearbox wasn't too awful in 2013, it had its problems with the headlights and the interior. The 2014 model then had to contend with poor brakes and cabin quality control, particularly concerning the seats and entertainment center.
There weren't many issues with the original model. Even yet, there were complaints of the motor failing and the gearbox having trouble changing into all the ratios or even failing. Although this wasn't a frequent problem, the 2005 model with fewer complaints only slightly costs more than the 2004 model.
But the Mazda3 was changed following a total of 137 complaints over the first generation. However, only in the first year did complaints more than double. Many motorists claimed that their vehicles' clutches failed, rendering them incapable of being driven until they were repaired.
The average report of this issue was made after only 40,000 miles, thus it wasn't a problem that developed later in the life of the vehicle. Several drivers also reported their seat brackets breaking and dashboards melting. Thankfully, there were a lot fewer complaints for the 2011 and 2012 models, but they were all for the same concerns, demonstrating that Mazda hadn't addressed the problems.
The clutch and gearbox issues with the 2013 model were less prevalent. The brakes, accelerator, interior accessories, and a recent issue where the headlights started to flicker out when the brakes were engaged were all still problematic.
Many of the previous issues were resolved in 2014, although there was still a problem with brakes wearing down rapidly and occasionally locking up. Additionally, there were a few issues with the interior accessories, particularly those that pertained to the infotainment system.
After this model year, Mazda considerably decreased these issues, and it has since been a reasonably good option. However, as a general rule, the Mazda3 model years to steer clear of are 2004 and 2010 through 2014.
The 2004 Mazda 3 model is somewhat out of date in comparison to its more contemporary counterparts. Furthermore, outdated models do not have modern technology, which is a big disadvantage for the Mazda 3 2004.
But keep in mind that not all problems are recorded, and newer vehicles tend not to experience difficulties and complaints until they have been on the road for a while. Therefore, purchasing a Mazda3 from reliable years doesn't ensure a dependable vehicle. Let's say you already have one of the model years to stay away from.
In that situation, there is no assurance that your car will experience these issues. The most important advice is to keep your vehicle in good condition and have any car you're considering buying inspected by a reputable technician.
Why Did These Years Make It Into Our List of  Mazda 3 Years to Avoid?
One of the most popular cars with excellent features and gorgeous aesthetics is the Mazda 3. Despite their reputation, there are some Mazda 3 models you should stay away from. I'll explain why they aren't something you should buy in detail.
Mazda 3 Problems (2004)
For its more modern rivals, the Mazda 3 model from 2004 is very dated. Additionally, older versions do not include current technologies, which is a significant drawback for the Mazda 3 2004.
Next up is the engine problem. It has occasionally been observed that improper engine mounting caused excessive loudness or sound. Additionally, some people lament their motors blowing.
Many individuals have complained about airbags not being properly notified.
The Mazda 3 model from 2004 has a serious gearbox issue as well. Gear changes were difficult and occasionally went in the wrong direction.
Moreover, a superior car with fewer issues, such as the 2005 Mazda 3, is available for the same price.
Mazda 3 Problems (2010)
Following some prosperous years, the Mazda 3 had a poor year in 2010. One of the worst Mazda 3 vehicles was this one.
There were several clutch-related problems. When the clutch breaks down on the road, this might be hazardous.
The obvious clutch failure in the 2010 model led to many recalls of the vehicle. The business was unable to make any significant improvements.
In addition, the inside of the wheels had many issues. The dashboard melting came as a complete surprise. Additionally uncomfortable were the seats.
Mazda 3 Problems (2011)
Clutch issues with the Mazda 3 are rather typical. The 2011 version is the same. Additionally, this is the model-specific issue that has received the most reports. Other than the clutch failure, you won't find any other issues with this one.
Users seldom ever complain about the engine. The majority of them had transmission problems.
Some of them experienced minor issues and a sound system breakdown.
You probably won't run into many problems if you own a Mazda 3. However, you could be bothered by the clutch issue. However, you may always check with the Mazda service facility, notwithstanding the inconvenience.

2007 Mazda3 Sport by Vauxford / CC BY-SA 4.0. The 2007 Mazda 3 experienced a stuck CV axle shaft and wheel hub problem. Sliding and adhesion movements thus alternate. When shifting gears, this issue causes clicking noises.
Mazda 3 Problems (2012)
The gearbox issue with the Mazda 2012 model is among its major flaws. This is because it will cost you money to take the vehicle to a mechanic who can fix the problem.
You shouldn't purchase this model for yet another reason: poor dashboard quality. Additionally, the seats are uncomfortably broken. The water leak from the AC system was another issue that several people brought up.
These are the typical arguments against purchasing the 2012 Mazda 3.
Mazda 3 Problems (2013)
After the 2012 model's failure, the Mazda 3 was unable to make significant changes. Even though the business addressed some earlier concerns, certain additional flaws made this model a poor pick.
First of all, this model's electrical system was flawed. Due to an electric system breakdown, several consumers lost their lights. Other issues with electrically powered gadgets were also a result of this. Along with gearbox and engine problems, there was a braking issue.
There were no major failures with this model. But several little problems become irksome and complicated to resolve. This makes this model unsuitable for purchase.
Mazda 3 Problems (2014)
Break issues were the main issue with the Mazda 3 model from 2014. The brake might occasionally stiffen up and stop functioning correctly. The early break was brought on by the brake actuator's persistent rusting, shaft clogging, and difficulty in disengaging.
Along with some interior breakdowns, several electric issues from the previous generation were carried over.
Which are the Best Years for the Mazda 3 You Can Purchase?
Are you currently debating if the Mazda 3 is indeed poor or whether it has some positive aspects? Don't become angry. There are several benefits to purchasing a Mazda 3. And the majority of Mazda 3 models are excellent. If you are considering purchasing a Mazda 3, allow me to recommend certain years that you should consider.
Mazda 3 2005
Mazda 3 2006
Mazda 3 2007
Mazda 3 2008
Mazda 3 2009
Mazda 3 2015
Mazda 3 2016
Mazda 3 2017
Mazda 3 2018
Mazda 3 2019
Mazda 3 2020
The Mazda3 performed better for years two and later in its first generation after a few difficulties in the first year. There were minimal issues with the remainder of the vehicle, and the engine and gearbox issues were kept to a minimum.
The Mazda3 subcompact car eventually got back on track following the dark time of the second generation and the growing pains of the initial model of the third generation.
The infotainment system failing was the one common criticism regarding the 2015 Mazda3. Although nobody likes that, neither the most expensive auto repair nor the greatest safety risk to the driver is it.

The 2006 Mazda3 did better. There weren't many problems. There were hardly any problems with the engines or gearboxes.
There were a few complaints about the brakes for the 2016 model, significantly less than there were for the 2014 model, but there were some concerns about them.
And very few complaints have been made about the new Mazda3 vehicles since then. There will be more in time, but as of right now, there aren't any major reasons to be concerned about more current models. Anything from the late third-generation or early fourth-generation Mazda3 model years is not anything we would consider avoiding.
Mazda 3 (2020)
The Mazda 3 2020 is the best option for you if you're seeking something luxurious with a dynamic exterior that can provide you with good performance.
It features more recent innovations and boasts supple handling and precise driving mechanics. You may enjoy a family ride whenever you want with the Mazda 3 2020 since it offers a capacity of 5 passengers.
Users of this model have given it great ratings, and there haven't been many complaints about it. Therefore, I would advise anyone searching for dependability to use this model.
Mazda 3 (2019)
The next Mazda 3 model I can recommend to you is for 2019. It boasts the ideal balance of power, performance, durability, and design. It is more competitive than a few vehicles in this price bracket.
It features excellent interiors, wonderful handling, and excellent brakes and feedback. Among the Mazda 3 series and other vehicles in the same price range, the design is also among the finest. There are a few small issues with it, but they are all fixable. The Mazda 3 2019 is a further suggested vehicle for you.
What are the General Problems with the Mazda 3?
The Mazda 3 has seen its fair share of issues over the years, despite its success in the market for small cars. The following is a list of the most typical ones:
1. Braking Issues and Vibrations
Several Mazda 3 owners from 2004 to 2011, 2013, and 2015 have mentioned hearing screaming noises from the rear brakes as a result of the brake pad contacting the rotor. Most of the impacted vehicles' brake pads have a burr on their backing plate, which makes them misalign on the bracket.
Premature brake wear is one of the 2014 Mazda 3's main problems. Some owners have complained about having to repeatedly repair rear brake parts such as calipers, rotors, and pads even if their vehicles have fewer than 100,000 miles on the odometer.
Severe vehicle vibration has been observed in some Mazda 3 models from 2004 through 2011, 2013, and 2015.
Many owners have reported changing the tires, brake rotors, and brake pads to resolve the issue. Later, the issue was commonly linked to a bad motor mount. A new motor mount might run you anywhere from $30 to $100 for parts alone, or up to $700 with labor.
2. Issue with Transmission
The 2010 and 2011 Mazda 3 experienced a lot of clutch failure, which led to acceleration and stalling issues. Several owners of these model years had to replace the clutch even though they had just 50,000–70,000 miles on the clock.
According to CarComplaints.com, owners are needing to fix their clutch before the car has traveled 50,000 miles. The single-disc clutch design, according to technicians, is to blame for the issue in the 2010 and 2011 Mazda 3. The clutch assembly replacement components, which typically cost $1,250, are not covered by Mazda. The owners of these cars are enraged.

2019 Mazda3 by SsmIntrigue / CC BY-SA 4.0. The 2019 Mazda 3 has the perfect combination of strength, durability, performance, and design. Compared to a few other cars in this price range, it is more competitive.
Several owners claim that while shifting from third to fourth gear, their gears grind due to worn-out bearings. While driving, some motorists completely lost power in their cars, igniting the check engine and electronic stability control lights. Most of them needed to have their whole transmissions replaced.
There were many more transmission-related issues with the 2012 model year in particular. Owners of the 2012 Mazda 3 claim to hear grinding noises when changing gears. When trying to put the vehicle in reverse, the shift stick frequently becomes stuck.
Drivers are told by mechanics that the noises they are hearing are due to bearings stripping out during gear changes. This causes significant transmission problems and has a potential repair cost of $5,000 or more. The owner of a vehicle is typically saddled with significant repair costs after the warranty on the vehicle expires.
Mazda 3s produced between 2004 and 2007 had a CV axle shaft and wheel hub sticking issue. As a result, sliding and adhesion movements alternate. This problem may result in clicking sounds when changing gears.
The remedy is often to install a washer between the two parts, which can cost anywhere between $10 and $20 plus labor costs. It's essential to keep in mind that your Mazda 3 can experience problems in the future.
However, you can keep your vehicle in outstanding shape and increase its lifespan by being aware of the most common issues, using the right techniques, and doing routine maintenance.
3. Issues with the Electrical and Electronic Systems
A failing automated lighting system is a common worry in the 2019 makeover. Drivers of this model year claim that in extreme temperatures, the auto-light system failure alarm signal displays on the dashboard, rendering the auto lights unusable.
There have also been rumors that the Mazda 3 was updated in 2004, 2009, 2011, and 2013 with the lighted airbag warning lights. The most typical cause of this issue is bad wiring in the seat belt pre-tensioner sensor, however, numerous owners have also mentioned blown dashboard bulbs and misplaced sensor springs as contributing factors.
In some Mazda 3 redesigns from 2004 through 2010 and 2013, a stuck thermostat led to a sharp drop in engine temperature. You'll need to replace the thermostat, which will cost somewhere between $20 and $120 including labor, to solve this issue.
4. Defects In the Steering and Suspension Systems
Consumer Reports rated the 2010 Mazda 3 a one-out-of-five rating for the suspension. Owners claim that the rear shocks and struts regularly failed, causing uneven tire wear.
Among the additional problems were tie rods, ball joints, and alignment difficulties. It's simple to understand why CarComplaints gave the 2010 Mazda 3 the "Beware of the Clunker " title. At all costs, one should steer clear of this model.
From 2004 to 2012, several Mazda 3 owners claimed to hear rattling and clunking sounds coming from the rear of their cars. The most frequent source of the sounds was rusted, loose, or twisted sway bar links. Without factoring in additional labor, the cost of a replacement sway bar link can range from $30 to $100.
5. Frequent Loss of Power
The throttle body might become blocked due to carbon buildup. You will experience poor idling and a lack of power when attempting to accelerate if the throttle body clogs. The revs should remain constant and not fluctuate when the engine is idle.
6. Rattles from the Rear of the Vehicle
The most likely cause of a rattle coming from the back of the car is a broken mounting for the rear brake light. This is on the middle-positioned third brake light on the hatchback. This noise will be audible if you cross speed bumps or uneven roadways.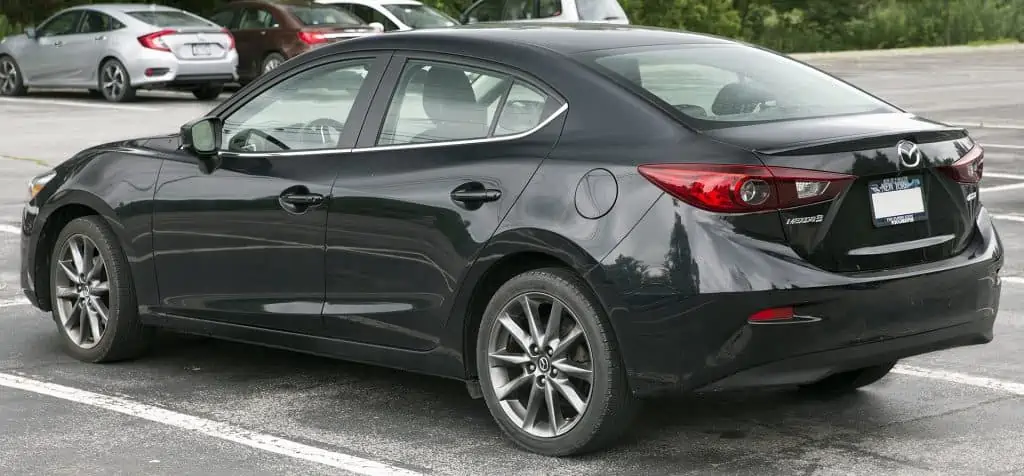 2018 Mazda3 by Mr.choppers / CC BY-SA 3.0. Mazda is recognized for producing reliable, high-quality automobiles. Consumer Reports evaluated 36 compact cars between 2014 and 2018, and the Mazda 3 achieved a perfect score of 5 out of 5 for reliability.
7. Dashboard Melting and Broken Seat Lift Links
Many Mazda 3 drivers from 2010 have reported several interior issues, mainly with the dashboard and seat lifter linkages.
Owners have expressed dissatisfaction that their dashboards melted, leaving behind black muck that covered other parts including the steering wheel. The tar-like material reduced visibility on the road by reflecting sunlight onto the windshield.
A damaged seat lifter link that made the driver's seat lose and caused it to bounce back and forth when accelerating and braking is another problem with the 2010 redesign's interior. In 2017, Mazda recalled specific 2010 and 2011 Mazda 3 cars due to this safety threat. The OEM either replaced the entire seat adjuster mechanism or added strengthening brackets to the lifter linkages to address this issue.
8. Rusted, Loose, or Bent Sway Bar Links
Some Mazda 3 owners from the model years 2004 to 2012 and 2014 to 2015 have reported hearing rattling and clunking noises coming from the back of their cars. The sway bar links that were making the noises were frequently broken, twisted, or rusty. Depending on labor expenses, a new sway bar link typically ranges in price from $30 to $100.
9. Defective Infotainment Systems
A touchscreen infotainment system has been added to the Mazda 3's later editions to improve overall quality. Unfortunately, a few model owners have reported having some problems with this function.
Owners of the 2015 Mazda 3s have voiced complaints about the infotainment systems' propensity to alter the radio, phone, and navigation settings on their own. Additionally, the technology would forbid drivers from entering an address and randomly dialing numbers from the address book. Some owners replaced the CPU and screen to fix the problem, while others reinstall the operating system to stop the settings from changing at random.
10. Problems with Oxygen Sensors
An unreliable oxygen sensor in the Mazda 3 might result in misfires, hesitation during acceleration, and a drop in miles per gallon. This sensor maintains the proper air-to-fuel ratio and balances your car's emissions. Even though you may still drive your car if this sensor is broken, you should get it fixed as soon as you can for safety's sake and to prevent harm to other essential auto parts.
11. A Defective Safety Switch
If you are unable to start your engine or can only start it in the park but it won't start in neutral, or vice versa, you may be experiencing a safety switch failure.
Your vehicle may shift abruptly as a result of a malfunctioning neutral safety switch. Additionally, your vehicle can stop and refuse to start again. The most obvious instance of this issue is when you attempt to leave a stop.
Are the Mazda 3 Cars Good?
Mazda is renowned for building high-quality, durable vehicles. Between 2014 and 2018, Consumer Reports reviewed 36 small vehicles, and the Mazda 3 received a perfect score of 5 out of 5 for dependability. The bad news is that the dependability rating dropped to 3 out of a potential 5 points in 2019 after a revamp.
Is the Mazda 3 Reliable?

2014 Mazda3 by Kārlis Dambrāns / CC BY 2.0. Mazda 3 provides great value retention. In the compact sedan/hatchback category, the third generation, which was produced from 2014 to 2018, was named "Best Used Car" by CarGurus in 2019.
In every major dependability survey, the Mazda 3 has received high marks. It ranked ninth out of 36 small vehicles with a dependability rating of 4.0 out of 5.0 on RepairPal. This model's average yearly repair expense is $433, or almost $220 less than that of comparable small vehicles. Additionally, it has a 10% likelihood of significant repairs, which is lower than the segment average of 11% for compact cars.
The Mazda 3 offers excellent value retention as well. Its third generation (2014–2018) won the "Best Used Car" title from CarGurus in the small sedan/hatchback category in 2019. It makes sense that, together with the Mazda 2 and Mazda MX5, it is one of the most dependable Mazda vehicles available.
How Often Should You Carry Out Routine Maintenance On Your Mazda 3?
Although many independent service repair shops may advise you to replace your Mazda 3's oil after 5,000 miles, MazdaUSA.com recommends doing so every 10,000 miles, within 12 months, or if a warning light illuminates, whichever comes first.
How Much Does the Mazda 3 Maintenance Cost?
The Mazda 3 has higher-than-average ownership expenses with an average yearly repair cost of $462. In addition, the Mazda 3 experiences 0.4 service visits per year on average, and there is a 10% chance that a needed repair may be of a serious kind.
Regular maintenance for the Mazda 3 will cost between $286 and $317 on average, with extra operations like oil changes, filter, and spark plug replacements costing up to $276 when necessary. This is in addition to the regular service fees.
What Is the Maximum Mileage for a Mazda 3?
Almost two decades after its introduction, the Mazda3 is still regarded as a very dependable and useful car.
A Mazda3 frequently travels between 200,000 and 250,000 kilometers. Even now, first-generation cars from as far back as 2003 may be seen on the road.
Usage, personal hygiene, and to some extent luck will all have a significant influence on your outcome.
However, to give you a better understanding of what to anticipate, we've created a broad estimate using reliable industry data.
Many testimonials of owners who have easily surpassed the 100,000-mile milestone can be found in owner forums. You may also occasionally discover reports from owners who have hit 300,000 miles, though these are far less common.
These reports show how resilient the Mazda3's drivetrain is, as well as how well the interior and chassis have kept up over time.
Naturally, a car that has been neglected and has led a difficult life would have significant issues much sooner.

2009 Mazda3 by EurovisionNim / CC BY-SA 4.0. There have been claims that the Mazda 3 received an upgrade in 2009 that included illuminated airbag warning lights.
Tips to Extend Your Mazda3's Life
Maintain your vehicle as advised by the manufacturer.
Use dependable fluids and parts.
Keep up with repairs to stop them from growing into bigger issues.
Wash your Mazda3 often to get rid of dirt and grime to prevent rust from forming on the paint and undercarriage.
Check the levels of the fluids in your Mazda3's engine, coolant, brakes, and gearbox, and top them off as necessary.
To help keep your Mazda3 safe from the weather, keep it in a garage.
Read the owner's handbook to find out where key parts are located, what your Mazda requires and how much of it it needs, and how to interpret the symbols and dashboard warning lights.
The Conclusion
The Mazda 3 is one of many people's top picks for a vehicle. While there are certain models with serious flaws that you should steer clear of, there are also some excellent options that are just waiting to be chosen.
You may look at the vehicles described in the article for yourself to see what issues they display and what their positive attributes are. Good luck finding the right one for you.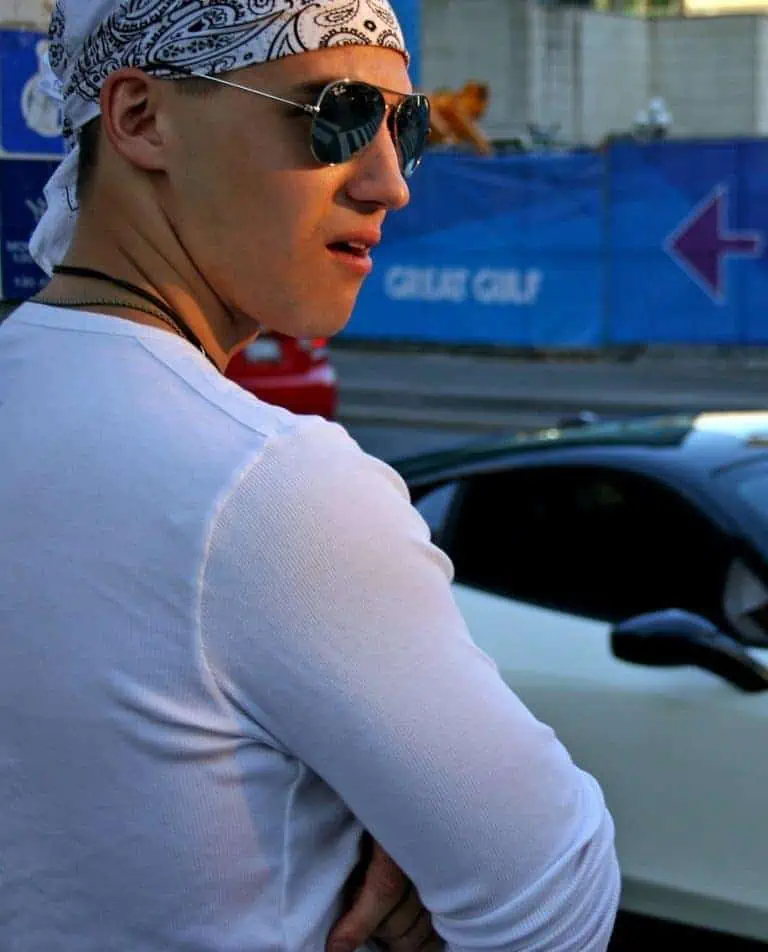 Jim Wicks is the founder of MotorVehicleHQ. With over two decades of experience in the automotive industry and a degree in Automotive Technology, Jim is a certified car expert who has worked in various roles ranging from a mechanic, car dealership manager, to a racing car driver. He has owned more than 20 cars over the past 15 years. Ask him about any vehicle you see on the road and he can tell you the make, model and year. He loves the aesthetics of all things cars, and keeps his vehicles in pristine condition.
In his free time, Jim enjoys getting his hands dirty under the hood of a classic car or taking long drives along the country roads. His favorite car? A 1967 Shelby GT500, a true classic that, according to Jim, "represents the pure essence of American muscle."