Cars, automobiles, or motorcars, are the most popular means of conveyance or transport. Today's car market boasts a massive collection of over types of cars and models. Many car enthusiasts will agree that a car's shape or body style is its primary defining characteristic. But with the plethora of car types plying our roads, it can be challenging to make sense of it all.
This is why classifying cars can be useful. The easiest way to define a vehicle is by how it looks, its shape or its body style. Classifying cars helps inform and leads us to understand specific car characteristics better. To keep it simple, we've broken down these vehicle choices into thirty categories covering all of the basic car body styles available.
1.    Sedan (Saloon)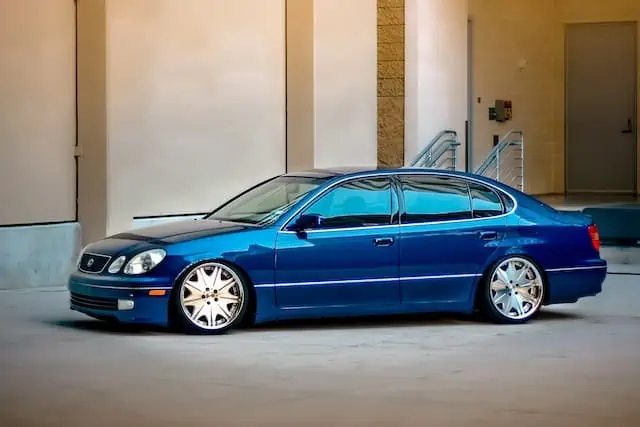 A sedan is a famous example of a four-door passenger car with a traditional trunk. It has a 3-box design consisting of separate compartments for an engine, passengers, and cargo. This unibody construction significantly reduces the car's weight, provides better fuel economy and allows for stable driving due to better weight distribution.
The sedan was first used as a name for the car body in 1912 and is also known as 'saloons' in British English. Sedans come in various sizes, from subcompact vehicles like Nissan Versa and Kia Rio to compacts like Honda Civic, and Toyota Corolla, to mid-size like Honda Accord, Nissan Altima, and full-size like Toyota Avalon and Dodge Charger. Luxury brands like Mercedes-Benz and Lexus also have sedans in similar sizes. They offer good storage and protection for cargo from theft, as they do not have glass windows in the hold.
2.    Coupe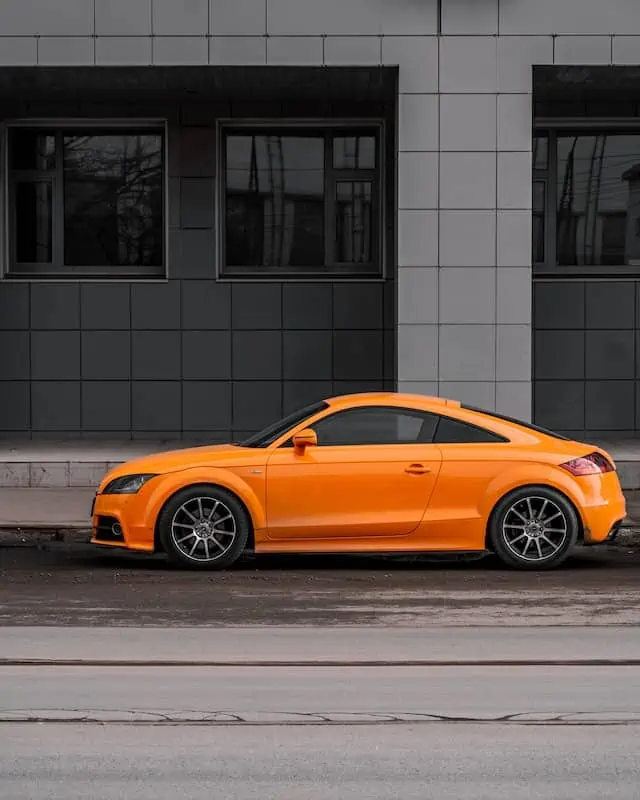 A coupe is a car whose body style is defined by simplicity. It has historically been considered a two-door car with a trunk and a solid roof. It is a minimalist car with an impressive compact look. Coupes are usually loaded with extra bells and whistles, from sharp handling to hundreds of horsepower.
Coupes are not to be used as a family car or for a get-together with friends; instead, they're built for single drivers or couples looking to explore the world. Cars like a Ford Mustang, Audi A5, or even two-seat sports cars like the Chevrolet Corvette and Porsche Boxster are considered coupes. In recent times, however, car companies have begun referencing the word "coupe" to four-door cars or crossovers with low, sleek rooflines that they deem "coupe-like." This includes vehicles as distinct as a Mercedes-Benz CLS sedan and BMW X6 SUV.
3.    Station Wagon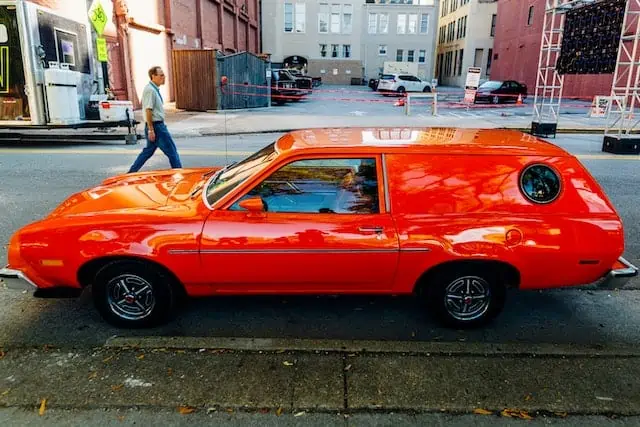 Station wagons, also called estate cars, are similar to sedans but have an extended roofline and a hatch door at the rear instead of a trunk. Their shape resembles an elongated version of a sedan with extra cargo space or a combination of a sedan and a hatchback. The Subaru Outback or Audi A4 Allroad are typical examples with high ground clearance and some rugged body cladding giving them a look similar to a sport-utility vehicle (SUV). Still, they are nonetheless closely related to sedans. Station wagons are considered perfect for large families looking for a reliable hauler. Not only do they provide extra space, but station wagons also offer better fuel economy than their SUV equivalents.
4.    Hatchback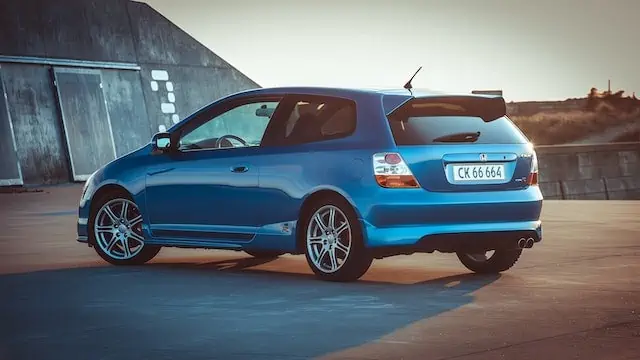 Hatchbacks are passenger cars that are closely related to sedans. The term "hatchback" traditionally means a compact or subcompact sedan with a squared-off roof and steeply raked hatch or rear door that swings upward. The hatch or rear flip-up door is the most prominent part of the hatchback and allows easy access to the cargo area and greater carrying capacity than a conventional trunk. The Volkswagen Golf and Kia Rio are two famous examples of hatchbacks. More recently, rear hatches have begun appearing on bigger cars, like the Audi A7 and Kia Stinger.
5.    Convertible/Cabriolet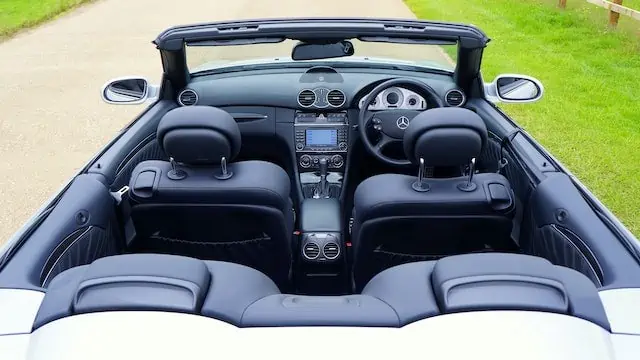 Convertibles, also called cabriolets or spiders, are passenger cars with retractable roofs and small passenger cabins that sometimes only accommodate two people. The defining characteristic of convertibles is their fully powered fabric roof that folds down automatically, but some still need to be manually lowered by hands. They are known for their recognizable aesthetics and loving design, providing an open-air driving adventure, with the facility to provide a roof when needed. Convertibles have been popular for decades and have become icons of cinema and symbols of freedom and youth. They come in various models with a retractable hardtop, including several unusual quasi-convertibles (called "Targa tops") such as the Mazda MX-5 Miata RF, Porsche 911 Targa and Corvette. The potential drawbacks of convertibles are structural stiffness and reduced baggage area.
6.    Sports Utility Vehicle (SUV)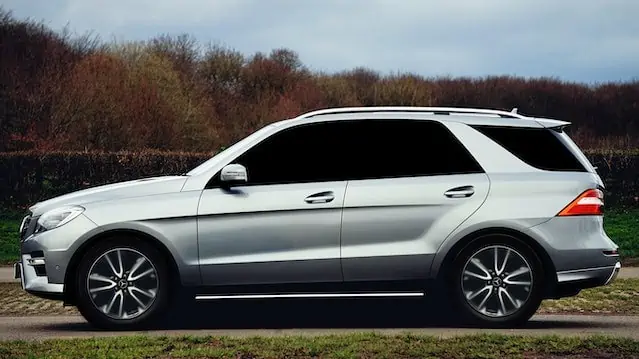 A Sports utility vehicle (SUV) is a taller, boxier version of a sedan. It offers more roominess and a relatively high seating position, allowing a better road view. SUVs are mainly defined by their off-road capabilities and sturdy body-on-frame construction copied from trucks. They have more ground clearance than cars and are built to take long journeys. They're typically all-wheel drive and are equipped with a station wagon-like cargo area that can be accessed through a flip-up rear hatch door. SUVs come in various sizes, from subcompact Hyundai Kona and Nissan Kicks to full-size Ford Expedition and Chevrolet Tahoe. The full-size SUVs have three rows of seats. Luxury brands also offer many SUV models in the majority of similar-sized categories. Motorists who enjoy outdoor adventures will find this car a fitting companion as they guarantee a comfortable ride in rough, rugged cross-country terrain.
7.    Minivan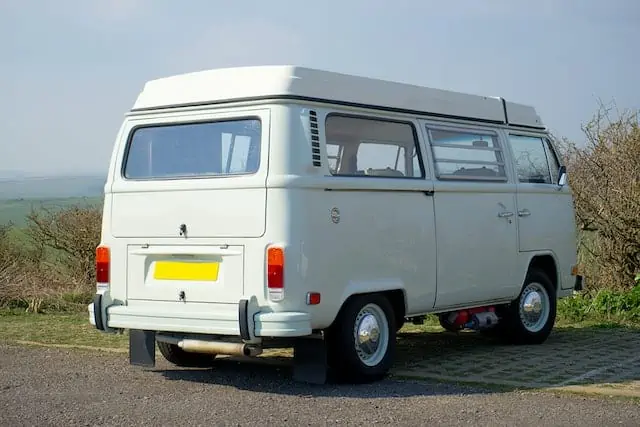 Minivans are often associated with station wagons and family cars. They are nicknamed the workhorses of the family world due to the size of their cabin space which is the best at carrying people and cargo in an efficient package. They're called minivans, but they are far from "mini." This is because they have a tall box-like appearance with sliding doors for easy access and a rear hatch door that opens to vast cargo space. Most minivans have adjustable reclining second and third-row seats that often can be detached and folded into the floor to create an even bigger open cargo space. The Honda Odyssey and Chrysler Pacifica are perfect examples of this car body style.
8.    Pickup Truck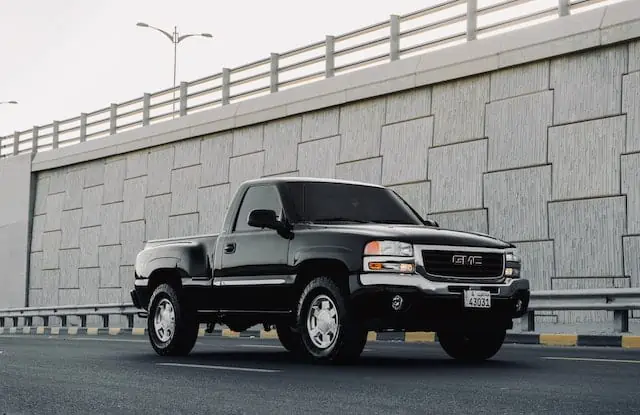 A pickup truck is one of the world's most popular car types. It is a light-duty truck that is distinguished by its unique design, which has a passenger cab and an open cargo bed in the rear with fewer sides and a tailgate. The cargo area is wholly divided from its cabin space and can simultaneously seat 3 to 4 individuals. Virtually all pickups offer some form of all-wheel drive or part-time four-wheel drive—the latter only for off-road use. Today, pickup truck sizes fall into two categories: full-size and mid-size. The mid-size Honda Ridgeline is an excellent example of a pickup truck.
9.    Sports Car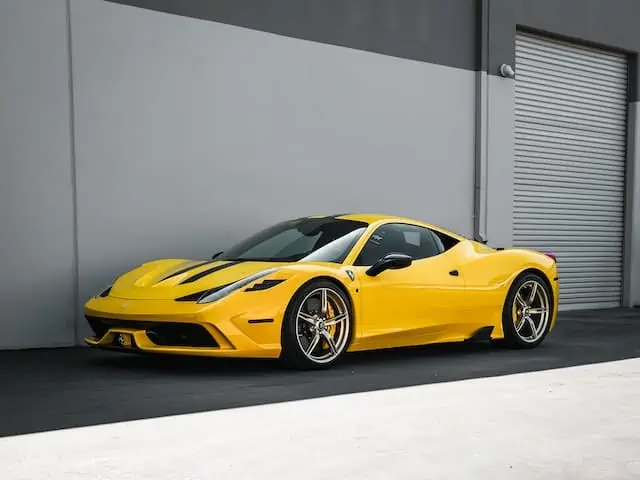 A sports car is a small luxury car with minimal cargo and cabin space to emphasize dynamic performance. Low to the ground, sleek, and often expensive, sports cars are manufactured to maintain the thrill of handling, performance, top speed, and driving. They are generally two-seaters but sometimes also have small rear seats. Sports cars were developed in Europe in the 1900s and are produced today by many manufacturers worldwide. Cars like the Porsche 911 and Mazda Miata are typical examples. Muscle cars like the Ford Mustang and Dodge Challenger also fall into this category. There are also the high-end exotic dream cars with big ticket price tags for the one per cent, such as the Ferrari 488 GTB and Aston Martin Vantage, which stop traffic with their spaceship looks.
10. Jeep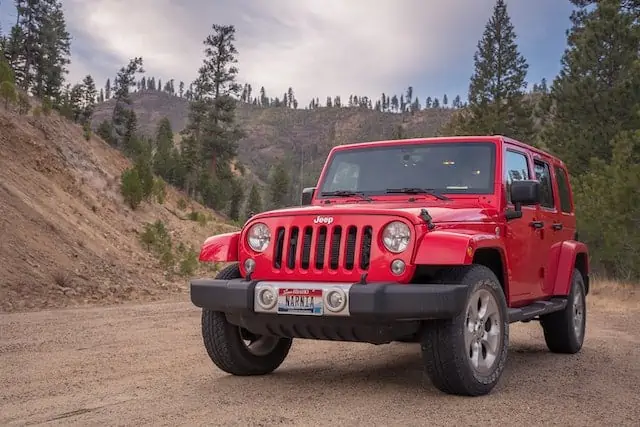 Jeep is a standard car type whose product model became synonymous with an entire product line. The original Jeep vehicle was introduced in November 1940, before the US entered WWII. The model was designed and built by Fiat Chrysler Automobiles. The vehicle was widely used throughout the war and several other wars afterwards. Their main characteristics were their ruggedness and ability to travel on all terrain. In 1987, Chrysler purchased the Jeep brand and has since expanded the models. Although the traditional design is still prevalent, the SUV model Cherokee has also been developed by Chrysler.
11. CUV/Crossover

A Crossover is a sport utility vehicle (SUV) with Unibody construction. They can also be called crossover utility vehicles (CUV). Crossovers are built on a lighter unibody construction, and their design can allude to a combination of an SUV and a hatchback. Citroen C3 Aircross, Volkswagen T-Cross, Kia Stonic, Mazda CX-3, and Seat Arona are popular crossover models. There are misconceptions about whether some vehicles can be referred to as crossovers or SUVs. Crossovers typically have good internal comfort, a more relaxed ride, better fuel economy, and lower off-road capability than truck-based SUVs. They are usually based on a platform given with a passenger car, and the model makes up more than 50% of the total SUV market in the United States as of 2006.
12. Roadster/Spider/Spyder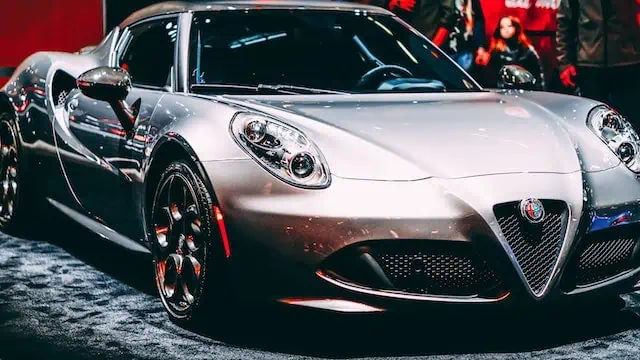 The Spyder is a car with a body type designed with sporty aesthetics in mind. It was used as a racing car during the 50s and 60s in the United States Auto Club. It is also called the Roadster, described initially as a horse adapted for travelling on the open roads. Spyder is a luxury car that was formerly fit for only one person to ride. In time, it evolved into a two-seater model that has become popular worldwide. Spyder has many variants, one of which is the famous Lamborghini Spyder.
13. Hot Hatch

The Hot Hatch is a high-performance car designed to resemble a hatchback. It has the same door that swings open at the rear and a similar shape. Though not as spacious or large as the hatchback, it can still seat up to five passengers and carry some extra cargo. It was originally manufactured in the late 1980s and is today a popular choice with consumers in Europe and Asia.
14. Limousine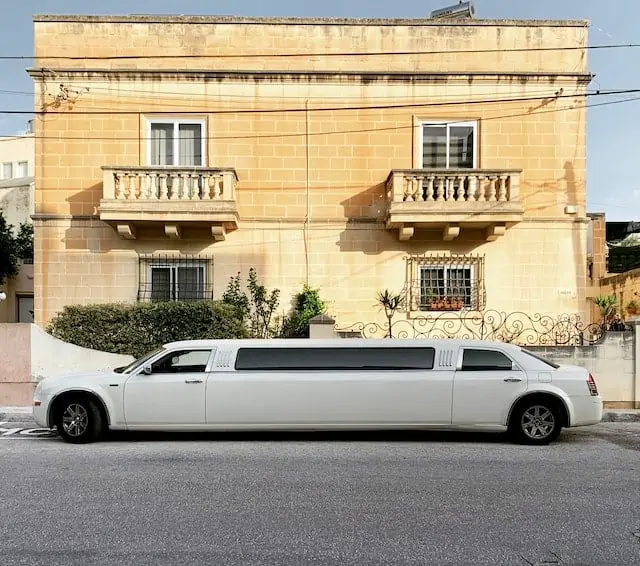 A limousine, or limo for short, is a long-wheelbase luxury car with two or more doors driven by a Chauffeur and with a partition between the driver's compartment and passenger's compartment. It is considered one of the most luxurious cars in the world and is usually pre-booked for formal affairs. Movie stars, businesspeople, dignitaries, or politicians are the primary users or owners of limousines. The Batmobile, The Beast, The American Dream, The Midnight Rider, and Toyota Century Royal are high-end limousines.
15. UTE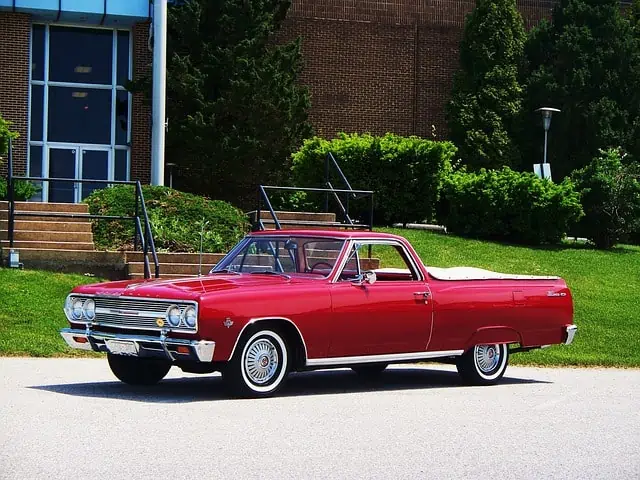 A UTE, an abbreviation of utility, is a name given to any vehicle with an open cargo area at the rear. It was initially used to refer to cars built on passenger car chassis with the open cargo bed attached to the passenger body. A utility vehicle is typically purchased in Australia and New Zealand.
16. Pony Car

The Pony car is an American car with a sporty and luxurious design. The defining features of this car include a rear-wheel drive, a longer hood, and a shorter decklid. It has its roots in the Ford Mustangs of the 1940s and 50s and is a favorite choice for those looking for a cheap, compact, and highly-styled coupe or convertible. The demand for pony cars grew in the 1960s and even broke sales records in the US. Common examples of pony cars available today include Mustang, Chevrolet Camaro and Dodge Challenger.
17. Sports Sedan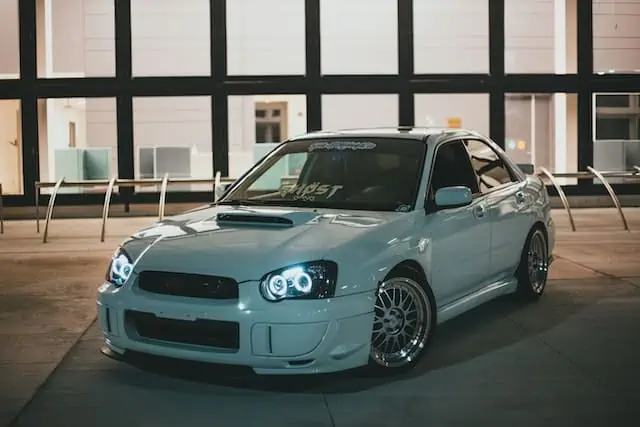 The Sports Sedan or the Sports Saloon is a name given to sports versions of cars for different manufacturers in the 1960s. This car body style dates back to the 1930s and includes the Rover 14 and 16 cars. The design is renowned for its outstanding performance and impeccable handling features. Early versions of the Sports Sedan used manual transmissions and rear-wheel drives. However, several other transmission types and layouts popped up on the scene as time passed. Some important cars in this category include the BMW M5, the Jaguar XJR, the Maserati Quattroporte, and the Mercedes-Benz E63 AMG.
18. Military Vehicle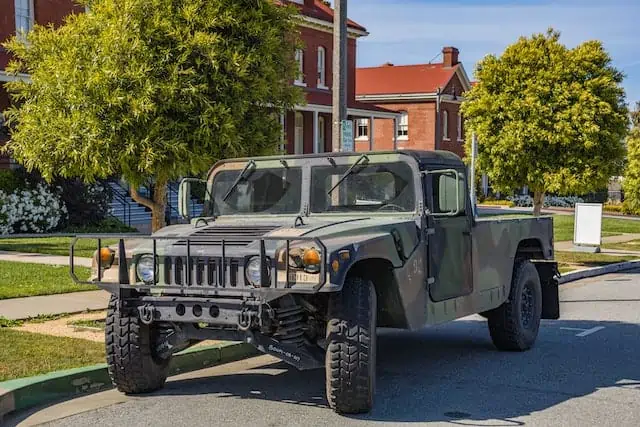 Military vehicles are specially-made automobiles designed for combat and endurance on the battlefield. They can travel across all terrains and are equipped with extensive armor and protection to repel bullets and blasts. Their primary function is transporting soldiers, ammunition, and cargo while running at top speed.
19. Dragster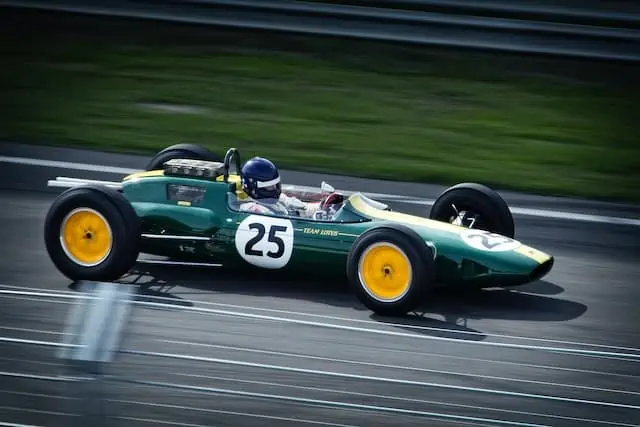 Dragsters are modified racecars. They have an engine that has been specially modified for drag racing. They can run on alcohol, natural gas, or a combination of nitromethane and gasoline. The Dragster was originally manufactured in the 1960s and equipped with front-engine rails and slingshots. Today's Dragsters are either supercharged or turbocharged, depending on their designs. Rear engine dragsters have now become the model that other dragster designs follow due to their durability and performance benefits.
20. Shooting Brake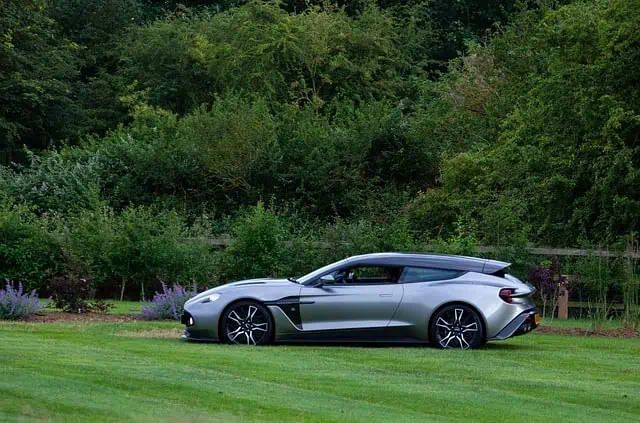 The Shooting Brake is a vehicle with a specific body shape known for its extended sterns and large cabin spaces. They take several clues from the tailgate. It was initially a term for horse-drawn wagons transporting rifle squads to their hunting grounds. In the early 1900s, the versions with automotive capabilities were manufactured. The Mercedes-Benz CLS is a typical example of one of the most commonly manufactured Shooting Brake cars.
21. Off-road Vehicles

A lot of people love off-road vehicles because of their versatility. Off-road vehicles are unique car models with bulky tires, deep, open treads, flexible suspension, or caterpillar tracks. Their high clearance and traction wheels are designed for driving on areas far from the asphalt, such as on trails or forest roads, with rough and low traction surfaces. Popular off-road vehicles are Jeep Wrangler, Land Rover Range Rover & Ram 1500 Rebel.
22. Luxury Vehicles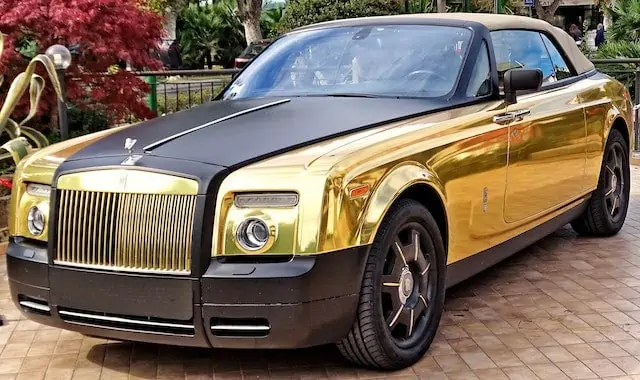 Luxury vehicles are specially made cars that offer enhanced levels of comfort, performance, equipment, features, quality, and condition relative to regular cars for a pricey sum. These compact models comprise hatchbacks and off-road sport utility vehicles. They are usually large, but smaller sport-oriented models have always been manufactured. Some lesser expensive luxury vehicles include Buick Encore, Acura ILX, Lexus UX, Buick Envision, Buick LaCrosse, and many more.
23. Hybrid Vehicles

Hybrid vehicles commonly use two or more specific types of power, just like a submarine which uses diesel on the surface and batteries when submerged. Other means they use in storing energy include pressurized liquids in hydraulic hybrids. They were developed based on the need for environmentally friendly vehicles and superior performance. Popular models of hybrid vehicles include MG Hector, Toyota Glanza, Toyota Camry, and Honda Accord.
24. Electric Car/EV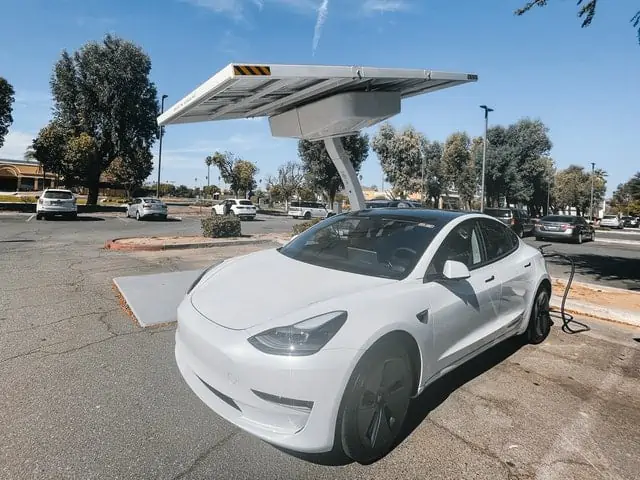 Electric vehicles (EVs) are cars powered by one or more electric motors using the energy stored in rechargeable batteries. They were produced with the environment in mind and to reduce carbon pollution. The first drivable electric cars were manufactured in the 1880s. They grew popular in the 19th and 20th centuries, with the initial models using internal combustion engines, especially electric starters. However, the mass production of cheap gasoline and diesel engines reduced the demand for electric vehicles. Popular electric cars available today include Tesla Model 3, Kia e-Niro, Jaguar I-Pace, Kia Soul EV, and Hyundai Kona Electric, but most cost a fortune.
25. Microcar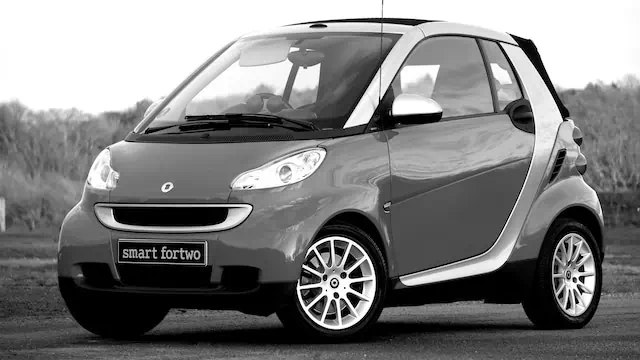 The Microcar is a term used to refer to the smallest of all the car sizes. They come equipped with three or four wheels and two doors and are widely known to have a front-wheel drive and an engine of around 700 ccs (43 FVcu). Most microcars are powered by petrol or diesel engines, although electric-powered microcars have grown in popularity in recent years. Common microcars include bubble cars, bicycle cars, quadricycles, voiturettes, and the Japanese Kei car.
26. Self-driving cars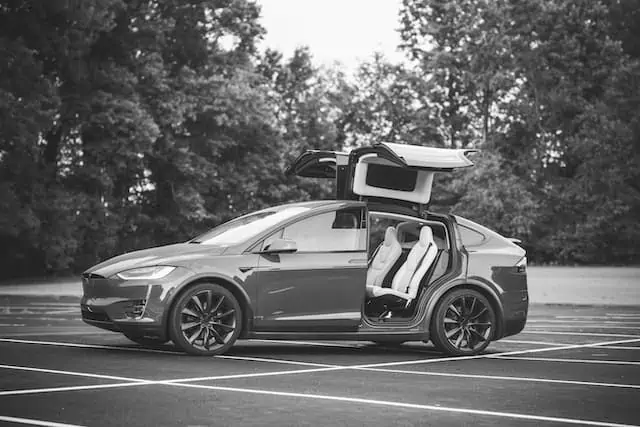 A self-driving car is a type of vehicle that is fully automated. In other words, they are cars that can navigate their way around the environment and drive safely without human input. Self-driving cars are also called autonomous vehicles (AV), driverless cars, or robot cars. They use various sensors to scan their surroundings, such as radar, GPS, LIDAR, sonar, odometry, and inertial measurement units. Advanced control systems define accurate navigation paths and sensor data to identify obstacles and relevant signals.
27. Landaulet (Landaulette)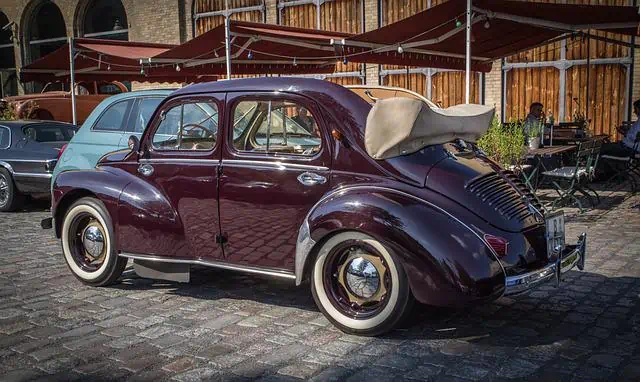 Landaulet cars are luxury vehicles that are popularly used for professional purposes. They feature a convertible rear passenger section and an open or closed front section. They resemble sedans, especially when enclosed, but they are longer than sedans. The Maybach 62S Landaulet is a typical example of this car type.
28. Supercar

Supercars are a distinct car type that is designed with special attention given to the car's practical features, including the handling, acceleration, top speed, and driving intensity. The term "supercar" is used to reference the level of thrill derived from driving the vehicle. Although high speed isn't a core attribute of supercars, they are renowned for their aesthetics and power.
Most supercar designs have two seats and a fixed roof because they were made for irregular use by two adults. They feature an all-wheel drive and their engines are typically located in the front and middle of the vehicle. Front-engine supercars include the Mazda MX-5 and Caterham 7, while middle-engine supercars are the Ford GT and Toyota MR2.
29. Campervan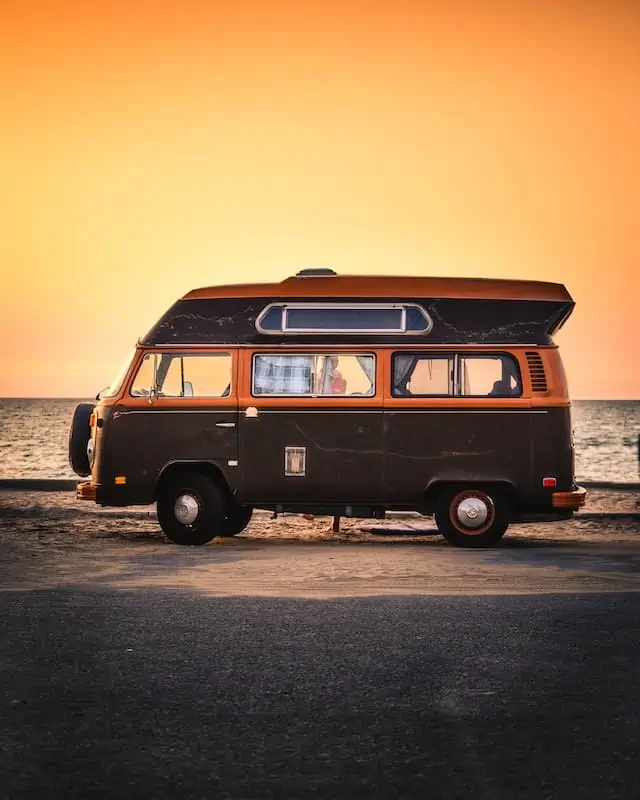 Campervans are four-wheel-drive vehicles built for off-road travel and are designed in varying sizes to fit the needs of many travelers. They come equipped with a dedicated battery different from the van's battery, and it is used for dual-voltage lighting, a portal toilet, heating, and a shower. Some variations include the A-Class and High Top. A-class campervans have a chassis of 7.5 tonnes and are heavier. They have windmills that generate electricity to make life easier. High Top campervans weigh between 2.8 to 4.5 tonnes and have ample cabin space to aid accessibility. They also have added features which include toilet cubicles and a shower.
30. Kammback
The Kammback is a body style known as the "teardrop" design. It got its name from the German aerodynamicist Wunibald Kamm in the 1930s. This car type was initially introduced when the demand for vehicles with improved aerodynamics was high. It was designed to minimize wind resistance improve fuel economy, and enhance a vehicle's stability when traveling at top speeds. The Toyota Prius and the Shelby Cobra Daytona Coupe are popular examples of this car body style.
Conclusion
There you have it. We have discussed all the "types of car body styles" that can be readily found in today's automobile industry.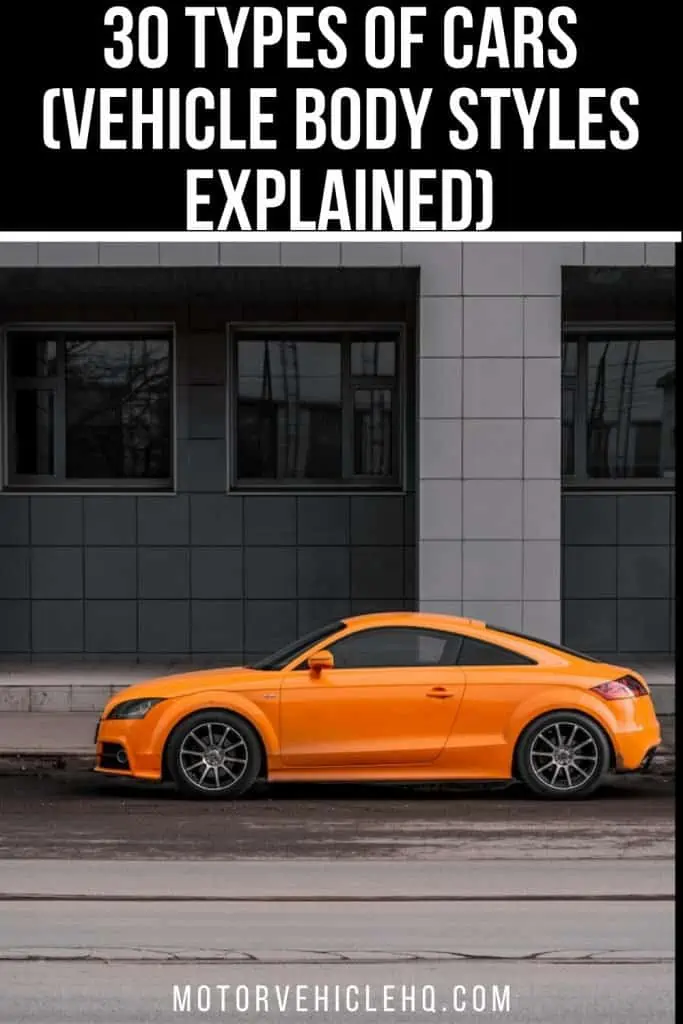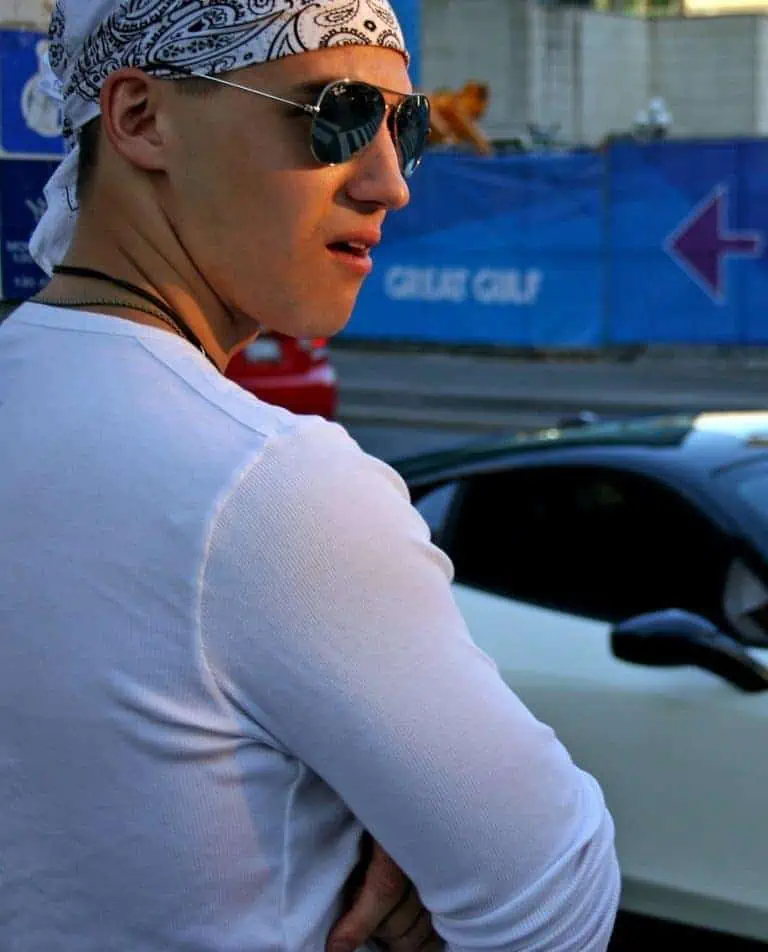 Jim Wicks is the founder of MotorVehicleHQ. With over two decades of experience in the automotive industry and a degree in Automotive Technology, Jim is a certified car expert who has worked in various roles ranging from a mechanic, car dealership manager, to a racing car driver. He has owned more than 20 cars over the past 15 years. Ask him about any vehicle you see on the road and he can tell you the make, model and year. He loves the aesthetics of all things cars, and keeps his vehicles in pristine condition.
In his free time, Jim enjoys getting his hands dirty under the hood of a classic car or taking long drives along the country roads. His favorite car? A 1967 Shelby GT500, a true classic that, according to Jim, "represents the pure essence of American muscle."