Does Volkswagen Own Bugatti or GMC or is it Jeep that they own?
Let's stop guessing and read through the article to get firsthand information about Volkswagen.
We all want to know more about our favorite car brand Volkswagen and what brands it owns.
But the market is brimming with so many car brands that mess with your head because you can't identify which car brand belongs to which car company.
Plus, every day a new brand gets launched that aggravates your confusion.
Do you know when you buy Jeep, Alfa Romeos, Dodges, or Fiats, you buy a car from Fiat Chrysler? Yes, these all brands belong to Fiat Chrysler.
It's not just Fiat Chrysler that owns several brands. Most of the cars that you see running on the roads fall under some or the other big car company. Like Chevrolet, GMC, Cadillac or Buick belong to General Motors.
Even if it's an ultra-expensive super luxury car, it's more than likely that some other renowned car company has that luxury car to its name.
As a matter of fact, only a handful of car companies rule the automotive market across the world.
And Volkswagen is among those big car companies that own several other car brands.
But before we talk about the car brands that Volkswagen owns, let's dig into the history of Volkswagen and find out how Volkswagen came into existence and how it has become one of the top car manufacturers.
How Volkswagen Came into Existence
Everything changed for the better not just for Volkswagen but for the car market and car lovers when Volkswagen launched its first car.
They didn't know their first car would create history. That one car that laid down the track of success for Volkswagen was the Volkswagen Beetle.
We all know about this wondrous car. It still holds the world record of having a production run for a long period of time. No other car in the world is even close to the number of units Volkswagen sold of the Beetle.
This car is iconic. Even today car enthusiasts search for the Beetle in the market. But those who own the Beetle cars don't want to sell them. Even if they don't drive that car much, they want to keep them because they know the Volkswagen Beetle isn't just an ordinary car. The Volkswagen Beetle is a significant part of history.
The Beetle is fairly related to Adolf Hitler. Yes, you have read it right. The history of the Volkswagen Beetle is connected to Nazi Germany.
Was Adolf Hitler behind the creation of Volkswagen? Let's find out.
How Adolf Hitler Played a Major Role in The Success of Volkswagen
The literal meaning of the word "Volkswagen" is "the people's car". Volkswagen got this name because Adolf Hitler wanted a car that every German can afford using the saving scheme.
So, Adolf Hitler called Ferdinand Porsche and commissioned him to develop a car that would be economical for common germans.
Keeping the instructions of Adolf Hitler in mind, Ferdinand Porsche developed a car and gave it a round structure. It was named KdF-Wagen first in 1938 and was manufactured in the Stuttgart factory.
Adolf Hitler himself gave this name to the car when he went to the Wolfsburg factory to launch it and give a speech.
KdF is an abbreviation for Kraft Durch Freude which means strength through joy.
It took two years for Volkswagen to turn the vision of Adolf Hitler into reality. Just after the two years of the establishment of Volkswagen, they successfully created a vehicle that changed the world's automotive industry completely.
But that classic car wasn't built overnight. It was Hitler's vision. He wanted a simple car that could run for long without much service. So Germans could keep the car without spending a hefty amount on replacing its parts.
Ferdinand Porsche designed the car with a simple mechanism. His team used an air-cooled engine and installed it in the rear. They even tested the car in a wind tunnel where the prototype recorded a record-breaking 1,800,000 miles.
<iframe width="560″ height="315″ src="https://www.youtube.com/embed/HhH-oWHzzvQ" title="YouTube video player" frameborder="0″ allow="accelerometer; autoplay; clipboard-write; encrypted-media; gyroscope; picture-in-picture" allowfullscreen></iframe>
After testing the prototype thoroughly, it was approved and sent for production.
But the journey of Volkswagen's first iconic car, the Beetle, was not that easy.
The outbreak of World War II seized the world, but Volkswagen managed to survive.
The Role of Volkswagen in World War II
The motive for which Volkswagen's first car was designed faded away with the outbreak of World War II.
The car was barely thriving back then. At one point, Volkswagen was afraid that they might need to pack their bags and close down the production.
Their nightmare turned into reality when they were forced to stop the production of cars for the general public.
But this wasn't the end of Volkswagen.
Adolf Hitler ordered Volkswagen to modify the cars for military purposes. So, Volkswagen made some changes in KdF-Wagen. They created different variants of it like the amphibious Schwimmwagen and The Kubelwagen or "bucket car" that Nazis used in World War II.
When the Nazis lost the war, Volkswagen's factory at Wolfsburg shuts off its production.
It was the hardest time for Volkswagen, but success was awaiting them.
What Happened to Volkswagen After World War II?
British forces and their alliance made a decision to restart the Wolfsburg plant and resume the production of KdF-Wagen.
They appointed British Major Ivan Hist as the head of the plant and the British Military gave them the contract to manufacture 20,000 cars for them. It was Volkswagen's first order after World War II.
The car they manufactured for the British Military was named the Volkswagen Type 1 but became more famous by the name the Beetle.
The Beetle became the favorite car of the people and its sale broke all the records in the automotive world.
And then Volkswagen never looked back and has continued to expand to date.
Today, Volkswagen Group doesn't own just the brand Volkswagen. They own a lot of big car brands and several other big companies.
Let's find out what all brands Volkswagen Group owns.
Famous Car Companies that Volkswagen Owns
A fleet of companies falls under the blanket of Volkswagen. Here is a list of 12 major car companies that Volkswagen owns:
1. Bugatti
Bugatti wasn't initially a part of Volkswagen. In fact, Bugatti came into existence long before the foundation of Volkswagen. But the journey of Bugatti was a roller coaster ride till Volkswagen took it under their shelter in 1998.
Bugatti was a vision of a French man, Ettore Bugatti. He created Bugatti in 1909 in Alsace, but back then Bugatti wasn't a sports car. It was designed as a race and street car.
So, how did Bugatti transform from a street car to the world's fastest car?
Bugatti took a different track when Ettore Bugatti's son, Jean Bugatti, took over the command of the company. He decided to shift Bugatti from racing cars to the sports and tourism vehicle category. It gave a new direction to Bugatti, but unfortunately, nothing worked out in favor of the company.
Jean Bugatti tried his best to keep the company alive, but in 1952, due to heavy loss, he was left with no other choice but to shut down the Bugatti company.
Bugatti was out of the automotive world for more than three decades. But in 1987, a businessman from Italy named Romano Artoli bought the Bugatti company with a vision to resurrect Bugatti by creating the fastest supercar, the EB110.
The car gained some popularity, but the success was fleeting. As a result, Bugatti had to put up the shutters again in 1995.
After three years, in 1998, Volkswagen showed interest in the Bugatti company and they eventually acquired complete ownership of Bugatti automobile SAS in 2000.
Under the management of Volkswagen, Bugatti launched the Veyron and Chiron models.
To keep Bugatti connected to its French roots, Volkswagen turned the guesthouse of Ettore Bugatti into their head office and decided to assemble all Bugatti cars in its first plant in Molsheim, Alsace.
2. Lamborghini
It was the time when Ferrari was dominating the supercar market in the world. There was no other car available that could compete with Ferrari.
One automobile designer, Ferruccio Lamborghini, came up with the idea of producing a car that could replace Ferrari or at least could give fierce competition to it.
He worked on his vision and created Lamborghini in 1963. In the initial year, success was kissing the feet of Ferruccio Lamborghini. Their Lamborghini Miura received a sensational response from the public.
But unfortunately, Lamborghini's success couldn't last long. In 1973, when the recession hit the world, Lamborghini fell on hard times.
The company started sinking and after five years, in 1978, Lamborghini declared bankruptcy.
For the next nine years, the company was just passed around by different owners. And then American Chrysler bought Lamborghini in 1987, but they also couldn't keep Lamborghini for long and sold it in 1994 to Mycom Setdco and V'Power Corporation – one is a Malaysian investment group, and the latter is an Indonesian group.
But they also had a tough time making Lamborghini a successful company again. Eventually, in 1998, Volkswagen Group acquired Lamborghini and commissioned Audi management to supervise the production of Lamborghini, and the rest is history.
3. Bentley
Bentley is another luxurious brand that Volkswagen Group owns. But it wasn't an easy and quick purchase for Volkswagen. Many big companies were after Bentley and wanted to own them, but Volkswagen's smart business strategies made them the stark owner of Bentley in 1998.
Bentley started their business of manufacturing luxurious cars in 1919. Since then they have been growing exponentially. The Volkswagen Group came into the picture when Bentley decided to sell their Rolls Royce model in 1997.
Many big car companies showed interest in it including BMW, but Volkswagen Group successfully cracked the deal and bought the rights of the Rolls Royce brand. But Bentley kept the rights of the Rolls Royce name and logo with them.
A year later, in 1998, Bentley amalgamated with the Volkswagen Group and made Audi management accountable for the production of Bentley cars.
4. Audi
Audi management has been playing a significant role in managing several subsidiaries of Volkswagen Group. But even Audi was not a part of Volkswagen initially.
Audi was founded in 1909 by German engineer August Horch. After World War II, the Audi company was operating under Auto Union GmbH.
The Volkswagen Group had its eye on Audi. So, in 1965, they made up their mind to acquire Auto Union GmbH. Since then Audi became a subsidiary of the Volkswagen Group.
5. Porsche
We all know Porsche for being the first four-wheel-drive car that used Tiptronic transmission. It was 1989 when Porsche released that transmission and it became a cult in the automotive world.
But in the initial days of Porsche, they were not even into manufacturing cars.
Porsche was established by Ferdinand Porsche in 1931. For the good seven years, Porsche didn't manufacture any car. In 1939, they launched their first car on the market.
Right from the beginning, Ferdinand Porsche was a Volkswagen fiend. He used several components of the Volkswagen Beetle to develop his first Porsche.
During World War II, when most of the companies including Volkswagen were struggling, Porsche used the war situation in their favor and started manufacturing military tanks.
After World War II, Porsche solely focused on developing luxury cars. In 2002, Porsche launched the Cayenne which became one of their best-selling cars.
Since Porsche was already influenced by Volkswagen and was using their car parts. In 2009, both the companies decided to amalgamate. Gradually, Volkswagen Group started getting more control over Porsche. In 2015, Volkswagen Group took over Porsche by purchasing 50.1% of Porsche shares.
6. Skoda
Skoda's market exists across the world. No wonder their cars get sold in more than 100 countries.
But when Skoda was established in 1925 by Laurin & Klement in the Chech Republic, a small portion of the company was owned by the state.
However, in 1991, the state put the shares of the company on sale and the company became fully private. Seeing the opportunity, the Volkswagen Group bought those shares and became a 30 percent stakeholder in Skoda.
But Volkswagen didn't stop there. They gradually kept purchasing more stakes. In 1994, they were holding 60.3% stakes in Skoda. After a year, they bought 10% more and became 70% stakeholder in Skoda.
Later Volkswagen decided to buy the stark ownership of Skoda and they bought all the rights of the Skoda company. Since then Skoda has been operating under the blanket of Volkswagen Group.
7. SEAT
9 May 1950 was the day when this SEAT car manufacturing company was established in Spain. After forty years, the Volkswagen Group took over the company in 1990.
But Volkswagen didn't purchase SEAT in one go. It was a slow process. They bought SEAT in steps. First, the Volkswagen Group came into a management partnership with SEAT in the 1980s. Gradually, they took over 51 percent of SEAT's stake and started leading the company. Shortly after that, in the next bid, they increased their stake to 75%.
By the end of 1990, the Volkswagen Group owned the whole organization of SEAT.
8. Ducati
Ducati wasn't founded to build motorcycles at first. Ducati's founder Antonio Cavalieri with his three sons started this company to manufacture and sell condensers, vacuum tubes, and radio components.
They built their headquarters in Bologna, Italy in 1926. And the company was gradually climbing the stairs of success by selling motorcycle parts. It was 1949 when Ducati launched their first motorcycle, the Ducati 60. That completely changed the game for Ducati and they became a highly reputed motorcycle manufacturing company.
With some ups and downs, Ducati survived World War II. Their four-stroke motorcycles were like a trend in the market and their sales never went down. One after another, Ducati was launching amazing high-performance motorcycles.
Volkswagen noticed the business potential in Ducati and decided to acquire it. They handed over this responsibility to Audi, which is a subsidiary of the Volkswagen Group, and Audi successfully bought the Ducati company for 1.2 billion dollars in 2012.
9. SCANIA
SCANIA built the world's first V8 engine and it is renowned for its high-performance commercial vehicles. It was founded in Scania province of Sweden in 1911, and it manufactured and delivered its first fire truck to Norrköping, Sweden.
Today SCANIA operates across the world and has several bases in Africa, Asia, and Europe. They have positioned the head of a griffin in the center of the coat of arms of Scania and use that symbol as their logo.
Before SCANIA was listed on the  NASDAQ in the USA, it was listed on the New York Stock Exchange also from 1996 to 2003.
Before Volkswagen bought a part of SCANIA's stakes, Volvo tried its luck to take over SCANIA. But the European Union put its foot down and pulled the plug on the deal.
Volkswagen took the advantage and bought a 36.4% stake in SCANIA in 2000. By the end of 2008, Volkswagen was holding 70.93% of the stakes in the company. Finally, in 2015, Volkswagen fully acquired SCANIA by purchasing the rest of the stakes.
10. MAN
MAN was the first company that created 3-axle and trolleybuses in the world. They even introduced the extremely powerful heavy-duty diesel trucks in 1936.
But MAN was originally started In 1758 by St. Antony. The company used to be known for producing ironworks back then.
MAN later joined hands with New forges and Good Hope. They set up their headquarters in Oberhausen and formed the GHH.
The GHH achieved a number of milestones and successfully made its way through World War II. Gradually the bond between the allies started breaking down and they decided to end the partnership.
Later, MAN focused on developing commercial vehicles. As they were growing, the 1982 oil crisis hit the world and threw them into a financial catastrophe.
The next four years turned out to be the hardest time for MAN. In 1986, MAN shifted its headquarters from Oberhausen to Munich and entered into a 50-50 partnership with Force Motors. This enabled MAN to enter the Indian market and launch their trucks there.
Volkswagen took over MAN in 2011 by purchasing 55.9% of its shares and making it a commercial subsidiary of Volkswagen Group.
11. Volkswagen Commercial Vehicles
As the name suggests, Volkswagen owns and operates a company that manufactures commercial vehicles like buses, trucks, and other vehicles.
Although their commercial vehicles are not available across the world like the other brands that Volkswagen owns, they have created a strong customer base in Europe.
The Volkswagen Commercial Vehicles company originated in Hanover city of Germany in 1995. And today more than 20,000 employees have been earning their bread and butter by working for this company.
12. Volkswagen
It won't be surprising to you if I say Volkswagen Is also owned by the Volkswagen Group. But as it's also a separate company, it deserves to be on the list.
When Volkswagen was established in 1937, no one would have even imagined that one day this company would own so many big car brands.
Volkswagen operates from its head office in Wolfsburg, Germany. Today they are famous worldwide for their stylish and powerful cars.
So far Volkswagen owns all these 12 companies. But considering their track record, they might purchase more car companies over time.
Which one of these companies you were not expecting would be owned by the Volkswagen Group?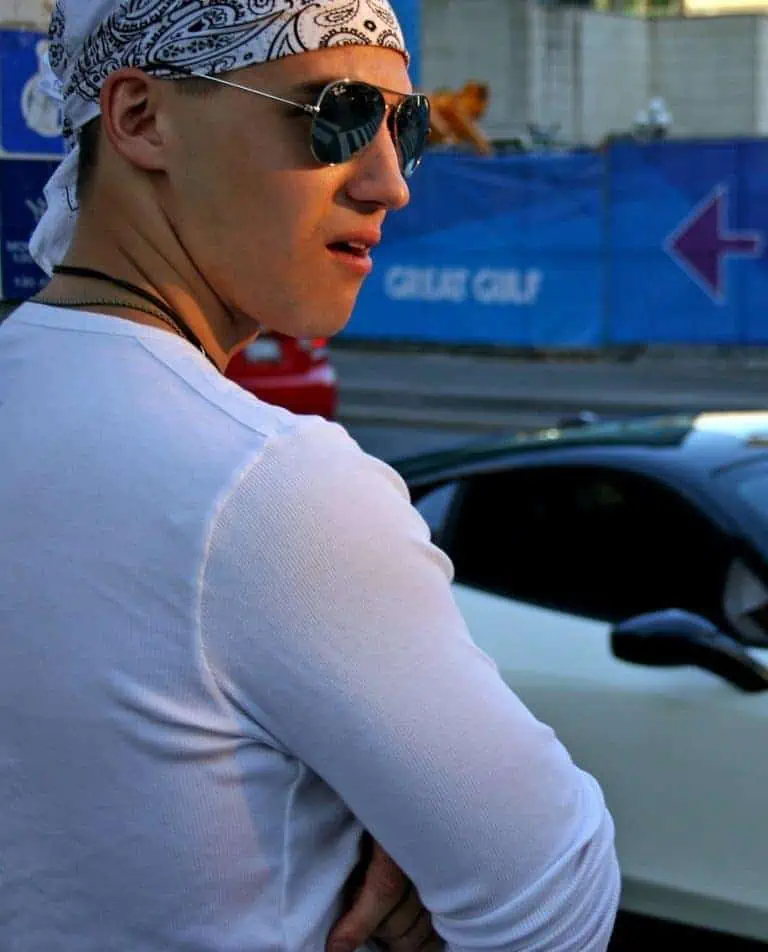 Jim Wicks is the founder of MotorVehicleHQ. With over two decades of experience in the automotive industry and a degree in Automotive Technology, Jim is a certified car expert who has worked in various roles ranging from a mechanic, car dealership manager, to a racing car driver. He has owned more than 20 cars over the past 15 years. Ask him about any vehicle you see on the road and he can tell you the make, model and year. He loves the aesthetics of all things cars, and keeps his vehicles in pristine condition.
In his free time, Jim enjoys getting his hands dirty under the hood of a classic car or taking long drives along the country roads. His favorite car? A 1967 Shelby GT500, a true classic that, according to Jim, "represents the pure essence of American muscle."