People like to contrast well-known brands like Toyota or Porsche and set them against one another when talking about reliability and maintenance costs in general. BMW vs. Mercedes reliability is one of the most frequently discussed subjects.
It's not surprising that people are interested in finding out which of the two German luxury automobile manufacturers—along with Audi—comes out on top. Yet it's not as simple as it might seem to answer that question.
Reliability and durability can be evaluated in many different ways. Also, each German automaker has a variety of vehicles in its lineup, each of which falls into a different class and price range.
Then, comparing brand reliability as a whole is essentially useless unless you are comparing apples to apples or, in this case, cars to cars.
BMW vs. Mercedes Reliability: Who Makes the Best Cars?
I'll be showcasing the distinctive models from each manufacturer in this article, along with their similarities and distinctions, and their dependability. I'll be drawing on a variety of sources, including forums, magazines,
YouTube videos, and websites like J.D. Power and Reliability Index, accurately score them and give you a general idea of how trustworthy they are.
Not all the problems I'm about to mention can or will affect every car of that model, so don't take these videos for granted and simply use them as a general reference. I'll only be pointing out potential weak places that could fail or usually fail first, but that doesn't mean it will always be the case.
If you're serious about purchasing one of these vehicles, read this article as a reference but also seek professional advice and arrange for a third-party inspection before making a decision. When properly maintained, even the least trustworthy car can be passably dependable, and the opposite is also true.
BMW 1 Series F40 by Alexander Migl / CC BY-SA 4.0. BMW's smallest model, the 1-Series, has suddenly risen to the top of their most popular list. With the first and second generations of cars, rear-wheel drive was the standard; BMW just recently opted to switch the 1-Series to a new FWD architecture.
For this essay, understand that I will be using dependability indices collected from ReliabilityIndex.com which might be obsolete and/or lacking statistics for some cars. They in turn make use of information from Warranty Index, a business that spends millions of dollars annually on auto repairs. Remember that lower numbers are preferable.
If you're interested in learning more about the most dependable German vehicles across numerous brands, we've already done the legwork for you. View the article we linked to.
A-CLASS vs. 1-SERIES
Index for Reliability: A-Class: 132 vs 1-Series: 136
The 1-Series, BMW's smallest model, has recently become one of their most well-liked vehicles. Rear-wheel drive was the norm for the first and second generations of vehicles; BMW just decided to convert to a new FWD architecture for the 1-Series a year ago.
The 1-Series was the only rear-wheel-drive vehicle in its class, hence the decision was criticized by the car enthusiast community. Despite this, the new 1-Series is a huge success since most owners don't mind that it has front-wheel drive.
The majority of the problems are with the first-generation 1-Series engines and electrical systems. The majority of 1-Series vehicles feature four-cylinder gasoline or diesel engines, but all of them have a serious flaw: under certain conditions, the timing chain might break, taking the engine with it.
The chain itself is simple to replace, but getting to it can be challenging because it is located close to the bulkhead behind the engine. In essence, I'm suggesting that to perform this service, the engine as a whole must be discarded.
The 1-Series typically requires $700 in repairs. The steering and transmission, in particular, are bulletproof, but the rest of the vehicle is not. It's still the best-driving car in its class if you can manage anticipated timing chain difficulties in the future.
The reliability index for it is 136.
Which Is More Reliable In a BMW vs. Mercedes Reliability Comparison?
The Mercedes A-Class is the brand's smallest vehicle, and we'll talk more about its larger siblings, the CLA and GLA, in a moment. Only front-wheel drive models of it are offered, and some of them include a Renault engine (such as the A160d for instance).
The A-average Class's repair expenses are $620, which is $80 less than the 1-Series', but it is also a lot newer vehicle because it was released after the BMW. Electrical parts, such as sensors, are overwhelmingly the source of the majority of problems. 38% of all typical problems are related to electrical components.
The reliability index for it is 132. (Remember, lower is preferable.)
If I were to make a prediction, I'd say Mercedes wins the reliability race between BMW and.
C-CLASS vs. 3-SERIES
Index for Reliability: C-Class: 23 vs 3-Series: 216
We now reach the point where both manufacturers make their money. For years, the 3-Series has been BMW's best-selling vehicle, and it's easy to understand why. It is frequently praised by automotive writers for its superb handling, powerful engines, and quick, precise steering.

BMW 2 Series Gran Coupé F44 by Vauxford / CC BY-SA 4.0. The BMW X1 is listed as one of the most trustworthy BMWs ever made on the Reliability Index website. As BMW's entry-level SUV, the X1 was introduced in 2009. It and the X3 share a base and the majority of their components.
Yet, early models of the BMW 3-Series do incredibly poorly in terms of reliability. According to Reliability Index, the average cost of repairs is $720, which is only somewhat worse than the 1-Series.
Nevertheless, the total reliability rating is substantially worse due to certain serious engine problems with the larger gas and diesel engines, such as the 335i. It's no surprise that the 3-Series experiences the same problems and flaws as the 1-Series since they both share the majority of their engines.
The 335i is the priciest model of the group, particularly the earlier E90 generation, as many components can break, including but not limited to turbochargers, wastegates, fuel pumps, intake pipes, etc.
The 3-Series is still a great deal if you don't mind having a little less dependable vehicle and are willing to maintain it more frequently. It's also possible your only option if you want the most driver-focused car available in this market.
The reliability index for the 3-Series is 216.
Which Is More Reliable In a BMW vs. Mercedes Reliability Comparison?
The C-Class is considered to be one of the most dependable vehicles in its class, as opposed to the 3-Series. In comparison to Beemers, the average cost of repairs is far lower, at just $250. The majority relate to axles and suspension parts.
Yet, I feel compelled to point out that many people who pick BMWs choose gas engines, while the majority of C-Class vehicles on the road, notably early W204 generation cars, are diesel.
This comparison between the 3-Series and the C-Class, which is well-known for its diesel engines, can be a little biased, in my opinion. Another thing to keep in mind is that the reliability of the more recent W205 generation is substantially poorer than that of the previous generation, placing it more on the level with the 3-Series.
The reliability index for the C-Class is 23. (Remember, lower is preferable.)
In this reliability battle between BMW and Mercedes, the C-Class must prevail despite being a fantastic car to drive.
E-CLASS vs. 5-SERIES
Index for Reliability: E-Class: 80 vs 5-Series: 158
Without a doubt, the 5-Series offers some of the best driving in its class. It is nothing short of a revelation of how effortlessly it can travel along any road for such a huge luxury sedan. Even non-M base models have a sporty enough suspension to feel enjoyable.
The 5-Series has demonstrated itself to be an incredibly dependable automobile, except for some E60 generation diesel. The most recent F10 5-Series isn't far behind the G30 5-Series, which is quickly emerging as the best model yet.
When you learn that the 5-Series' average repair costs are an eye-watering $700 You might think I'm babbling, but bear with me. Now that we're dealing with enormous, luxurious automobiles, it only seems sensible that parts would be more expensive.
Again, the engine and electrical components have the most problems with the 5-Series, though not nearly as many as with certain other BMWs.

2020 BMW X1 by Vauxford / CC BY-SA 4.0. Together with Mercedes, BMW is one of the leading brands that represent automotive luxury. Nonetheless, BMW might not be the ideal option for individuals who want a good laugh given their recent reliability troubles. In a recent RepairPal survey, BMW scored a subpar overall dependability rating of 2.5 out of 5.0.
With a reliability index of 158, the 5-Series outperforms both of its younger siblings.
Which Is More Reliable In a BMW vs. Mercedes Reliability Comparison?
Everyone who has driven an E-Class would attest to the fact that it is softer and more comfortable than the 5-Series. Overall, it just feels like a "lazier" car to drive because the ride is smoother, the chassis rolls more, and all of that.
The E-Class is fortunately one of the less expensive luxury sedans to own, with typical repairs costing only $510. Granted, that is still a lot, but the price is $190 less than what the 5-Series estimate was.
The majority of problems are caused by electrical parts or the cooling and heating system because, in general, the engines are rather robust. It consumes suspension parts quickly as all Mercs do.
The reliability index for the E-Class is 80. (Remember, lower is preferable.)
S-CLASS vs. 7-SERIES
Index for Reliability: S-Class: 345 vs 7-Series: 319
Cars that offer more functionality in the rear row than the front are becoming more common. The 7-Series is currently BMW's largest non-SUV vehicle, but it's also one of their least well-liked models, at least in Europe.
I hate criticizing vehicles, especially ones I adore visually, but the 7-Series has terrible reliability. Many YouTubers who have chosen a 7-Series as a project car afterward regretted their choice, and for good reason. The majority of vintage 7-Series are major money pits, and pretty much anything that can go wrong will eventually.
I don't want to seem pessimistic, but I've witnessed it much too frequently. If you can live with the grille, the most recent 7-Series appears to be a step in the right direction, but I wouldn't recommend purchasing an earlier model. Unbelievably, repairs cost an average of $830.
The reliability index for it is a pitiful 319.
Which Is More Reliable In a BMW vs. Mercedes Reliability Comparison?
With the W116, the S-Class was the vehicle that essentially invented the entire luxury limo market in the early 1970s. Most of the features that are currently on your automobile probably initially appeared on an S-Class a decade ago before slowly trickling down and appearing on conventional cars years later.
Repairs will be expensive because it is an S-Class, but at $635, they are still less expensive than the comparable BMW. The S-Class is packed with amenities and technology, yet any of them could malfunction at any time. Also, due to its weight, the vehicle frequently uses its brakes and suspension components.
Although it has a lower reliability index than the 7-Series, I believe they are comparable. As you reach a certain point, it becomes irrelevant because, if you purchase them used, they will both cost you outrageous amounts of money to maintain.
The S-Class has a 345 laughably laughable dependability index. (Remember, lower is preferable.)
2019 BMW Z4 by Vauxford / CC BY-SA 4.0. Their score is lower than Mercedes', which is 3.0 out of 5.0. Even worse, Repairpal ranks BMW 30th out of 32 other automakers. Mercedes is placed 27th in contrast. Remember that 345 distinct BMW models' average scores were assessed for this study. The 7-Series, X3, 3-Series, 1-Series, and 5-Series are the most reliable BMW cars, per Consumer Reports.
There is no comparison when it comes to huge limousines. In the reliability debate between BMW and Mercedes, the S-Class triumphs handily.
GLC/GLB vs. X1/X3
Index for Reliability: GLC/GLB: No record vs. X1/X3: 92
On the website of the Reliability Index, the BMW X1 is ranked as one of the most dependable BMWs ever produced. The X1 was unveiled in 2009 as BMW's entry-level SUV. It shares a basis and the majority of its components with the X3.
The majority of the bugs with the first-generation X5 and X3 had been worked out by that point, and BMW was prepared to release something a little more dependable. The website falsely claims that the average repair cost is $1280, which is absurd given that it has one of the highest reliability indices of any BMW.
The X1 has a reliability index of 92 despite that error in their database.
Which Is More Reliable In a BMW vs. Mercedes Reliability Comparison?
The company's mid-size crossover SUV, the Mercedes GLC, made its premiere in 2015, some 12 years after the first X3 debuted in 2003. The GLC swiftly surpassed both the ML and the GLK as the most popular SUV made by Mercedes.
Even though the GLC/GLB isn't listed on the website, I can attest from personal experience that it's a quite dependable vehicle, particularly when equipped with the smaller 2.0-liter diesel engines. Poor build quality and noisy trim parts are the most common complaints, just like with most new Mercedes vehicles.
Although it has a great appearance, the inside isn't as well-made as Mercedes cabins from the early to late 2000s. As it lacks a reliability index, I'll assume that it is comparable to the X1 based on what I have read on forums and seen on YouTube.
In this BMW VS Mercedes reliability comparison, I have to give the BMW the edge due to its superior build quality and strong engine range.
GLE vs. X5
Index for Reliability: GLE: 289 vs. X5: 254
The BMW X5 is undoubtedly the most well-liked and lucrative SUV the firm has produced to date. In 1999, it created the SUV market while saving the company from extinction. It was the first genuinely sporty off-road vehicle that could manage both paved surfaces and easy dirt trails.
According to Reliability Index, the average cost of a repair is $815, however, I believe the amount is lower because third-party AEM parts are now available for significantly less money. Since the X5 is a hefty 44 with many moving parts and bushings, axles and suspension parts tend to have the most problems.
It is rated 254 on the dependability index.
Mercedes-Benz A-Class by Vauxford / CC BY-SA 4.0. Because they are luxury automobiles, Mercedes cars may be rather expensive to maintain and run. They usually have some of the most advanced technologies currently accessible for any type of vehicle. Modern multimedia and infotainment technologies must be used. Everything else, including active safety features and driver assistance features, is also controlled by sophisticated software.
Which Is More Reliable In a BMW vs. Mercedes Reliability Comparison?
Although the Mercedes GLE is a relatively recent model, it will eventually replace the previous ML. The old ML was a vehicle with no shortage of electrical issues, and the chassis was prone to corrosion in wet and chilly climates.
According to the website for Reliability Index, it had a 289 reliability index.
The most recent GLE hasn't been ranked yet, but given that it shares the majority of its interior and features with the new E-Class, I anticipate it will go through a similar process. Since the cars in Mercedes' newest lineup are so new, it is impossible to predict how well they will hold up over time.
New Mercedes have historically had poor interior build quality, but many of these flaws have been addressed, and overall, fit and finish are getting better all the time.
This reliability contest between BMW and Mercedes must end in a tie.
GLS vs. X7
Index for Reliability: GLS: 539 vs. X7: No record
I'm fortunate enough to know someone who recently purchased an X7, so I can tell you about the problems he's encountered so far.
Even though the vehicle isn't quite a year old, it hasn't had many problems, but he has twice visited the dealership to get a small electrical issue fixed (the sensor for the second row was out and it was throwing an error on the dash constantly).
Particularly the smallest 30d engine because it is the least complicated, the engines are quite powerful and well-proven. The quad-turbo M50d should be avoided, especially after the warranty expires and you are left on your own. At that point, you would be asking for trouble.
The primary rival to the BMW X7, which only debuted last year, is the Mercedes GLS. The most recent version is brand-new, while the one before it was built on the old GL; it only went by a different name and had minor cosmetic changes.
The axle and suspension components of the GLS will eventually break, much like those of all big, heavy automobiles, including the X7. The reliability Index estimates that the cost of a typical repair is $770.
According to the website, it has a reliability level of 539, which is substantially lower than I believe the automobile should be.
Due to the extreme newness of both vehicles and the inability to draw any meaningful reliability conclusions from them, I'd say the reliability contest between BMW and Mercedes is once again a tie.
C63 AMG vs. M3
Index for Reliability: C63 AMG: No record vs. M3: 405
At this time, there is no need to introduce the BMW M3. There is an M3 generation to fit everyone's interests and wants, whether you want a normally aspirated V8 or a turbocharged straight-six monster.
The old E92 was well-known for its rod bearing failure, which was a frequent problem that often happened within the first 100,000 miles. For peace of mind, many customers swap out their standard rods for AEM ones, but doing so will set you back several thousand dollars.
Mercedes-Benz B-Class by Alexander Migl / CC BY-SA 4.0. Mercedes-Benz is typically regarded as the epitome of luxury in the automotive industry. Although many other aspects of their automobiles are good, reliability may not be one of them. A recent RepairPal survey gave a general dependability rating of 3.0 out of 5.0 for Mercedes. This is only typical. Nevertheless, things get worse for them when we take into account other automakers.
The crank hub bearing in the more recent F80 M3 could have problems; in particular, given the correct circumstances and with a failing component, the crank hub could spin and cause various types of engine mayhem.
Although it wasn't quite as problematic as its predecessor's rod-bearing issue, it was generally exaggerated online.
According to the website, the M3 has a reliability index of 405, which isn't terrible when compared to some of the other vehicles on our list, but I believe it's even better.
You're in for a rude revelation if you purchase an M3 expecting Toyota Yaris dependability or service schedules. Yet, if you have reasonable expectations, you can be pleasantly surprised to learn that the vehicle is not unreliable.
Which Is More Reliable In a BMW vs. Mercedes Reliability Comparison?
Each iteration of the C63 AMG is a vehicle that enjoys consuming petrol more quickly than you can fill up. The 6.2-liter V8 from the previous W204 is a tried-and-true engine that has been used extensively in most Mercedes racing cars.
The actual problem with the huge V8 is that its head bolts have a propensity to break, letting coolant into the engine and causing it to seize.
Early danger indicators include the all-too-familiar check engine lights, a low coolant light on the dash, and frequent misfires. You can never be too careful, thus some people advise replacing the head bolts as a preventative step.
Other than that, the vehicle is essentially impervious to gunfire. Although the automatic transmission seldom ever needs maintenance, and the interior of the car feels well-built, the cost of tires and brakes will be very high.
The modern twin-turbo car has a ton of tweaking potential and is, dare I say it, even more, dependable than the older model. Again, there is no dependability index provided, but I believe it would be comparable to, if not somewhat superior to, the M3.
Because the C63 is much simpler and has fewer moving parts than the BMW, I have to give it a little lead in this comparison of reliability.
How Reliable are the Mercedes Cars?
Most people consider Mercedes-Benz to be the pinnacle of automotive luxury. Even while their vehicles are excellent in many other ways, reliability may not be one of them. Mercedes had a 3.0 out of 5.0 reliability rating overall in a recent RepairPal poll.
This is merely average. But, when we consider other car brands, it becomes worse for them. Mercedes-Benz came in 27th place overall among the 32 other automakers who participated in this survey. This was calculated as the average of 345 different Mercedes-Benz models.
The GLE and GLS SUVs have both received the lowest reliability ratings among other Mercedes models, according to Consumer Reports surveys. In the meanwhile, the most dependable Mercedes models available right now are the C-Class and E-Class sedans.
Mercedes-Benz GLA-Class by Alexander Migl / CC BY-SA 4.0. Due to their reputation as luxury automobiles, Mercedes cars can be very expensive to maintain and run. They usually feature some of the most advanced automotive technology currently on the market. It is necessary to use cutting-edge multimedia and infotainment technologies. All other functions, such as active safety features and driver assistance features, are additionally controlled by intelligent software.
Do Mercedes Cars Cost a Lot to Maintain?
Mercedes cars can be quite expensive to maintain and operate because they are considered to be luxury vehicles. They frequently have some of the most cutting-edge technology that is currently available for any car.
Using cutting-edge multimedia and infotainment systems is required. Also, clever software controls everything else, including driver assistance features and active safety features. Nevertheless, this does suggest that more things could go wrong, hence the high expenditure on maintaining them.
Mercedes cars will cost you an average of $908 in annual repair expenses, according to a recent RepairPal poll. But, keep in mind that this is an average based on 345 different Mercedes models. Although it sounds pricey, this is comparable to the majority of other luxury brands, including BMW.
How Reliable are the BMW Cars?
BMW can be regarded as one of the top brands that epitomize automotive luxury, along with Mercedes. Nevertheless, given BMW's recent reliability issues, they might not be the best choice for those who enjoy a good laugh.
BMW received a poor overall reliability rating of 2.5 out of 5.0 according to a recent RepairPal poll. Their rating falls short of Mercedes' 3.0 out of 5.0. Even worse, Repairpal's assessment of 32 other automakers places BMW 30th.
In comparison, Mercedes is ranked 27th. Keep in mind that this study evaluated the average score of 345 different BMW models. According to Consumer Reports, the most trustworthy BMW models are the 7-Series, X3, 3-Series, 1-Series, and 5-Series.
Do BMW Cars Cost a Lot to Maintain?
A BMW won't be inexpensive to purchase and maintain, as one would expect from a luxury vehicle. BMW incorporates cutting-edge technology into its vehicles, as is the case with high-end vehicles.
This consists of cutting-edge entertainment systems and other cool technology to occupy the passengers. BMW vehicles also provide greater performance and dynamism than those from rival automakers. There are numerous sites of failure due to all the engineering and technology.
It won't be simple to repair them if and when they do fail. According to a recent RepairPal survey, the annual repair cost for a BMW is $968. This is based on an average of 345 different BMW models and is more expensive than the $906 Mercedes. Even for upscale brands, this is a significant number.
The Conclusion
Assessing reliability is seldom as easy as multiplying two numbers by two. The reliability of an automobile substantially varies among models and engine options. It's astonishing how diverse models from the same manufacturer may be in terms of reliability.
Get a pre-purchase check done by a third party if you're seeking to purchase a BMW or a Mercedes to avoid getting a lemon.
Mercedes-Benz GLA-Class by Alexander Migl / CC BY-SA 4.0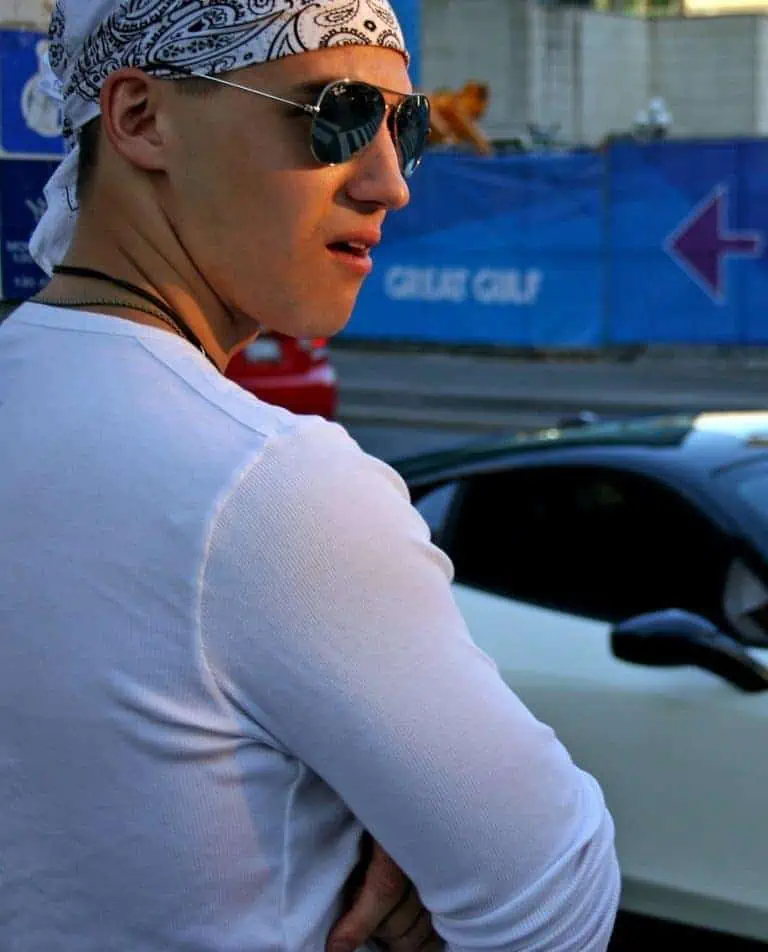 Jim Wicks is the founder of MotorVehicleHQ. With over two decades of experience in the automotive industry and a degree in Automotive Technology, Jim is a certified car expert who has worked in various roles ranging from a mechanic, car dealership manager, to a racing car driver. He has owned more than 20 cars over the past 15 years. Ask him about any vehicle you see on the road and he can tell you the make, model and year. He loves the aesthetics of all things cars, and keeps his vehicles in pristine condition.
In his free time, Jim enjoys getting his hands dirty under the hood of a classic car or taking long drives along the country roads. His favorite car? A 1967 Shelby GT500, a true classic that, according to Jim, "represents the pure essence of American muscle."