Since the early 1980s, when people first embraced the Sport Utility Vehicle (SUV) concept, engineers have never stopped creating innovative and exciting new vehicle models. SUVs now come in a variety of styles as a result. And today, we'll explain the distinctions between them to you.
Due to their spacious interiors and additional seating options compared to standard-size trucks and cars, sport utility vehicles have grown in popularity among families. When traveling in challenging weather and road conditions, they also have an advantage over other cars. SUVs have four-wheel drive and are well-suited for off-road use.
However, since crossovers and SUVs are derived from the same idea of a sport utility vehicle, we must distinguish between them before moving on to the many kinds of SUVs.
SUVs are Available Today In All Shapes and Sizes
Although most SUVs on the market today don't fit the original definition of an SUV, we nevertheless refer to them as such. To be clear, a genuine SUV is a body-on-frame truck-based "sport utility vehicle," like the Chevy Suburban.
However, even though they are constructed on a unibody automobile base, sport-utility vehicles of all sizes and shapes are now routinely referred to as SUVs in the industry. These SUVs should be classified as crossovers, or CUVs, according to the textbook definition (crossover utility vehicles).
For now, and in keeping with our rankings, we're going to call all of the segments SUVs. We'll get into that distinction in more detail later.
SUVs today come in a variety of sizes, from little to huge (also called full-size). They are available with gasoline, diesel, hybrid, plug-in hybrid, and all-electric propulsion systems.
Although some have three, all SUVs have two rows of seats. Pricing for entry-level subcompact models starts at around $20,000 and goes up to well over $100,000 for some premium and electric SUVs.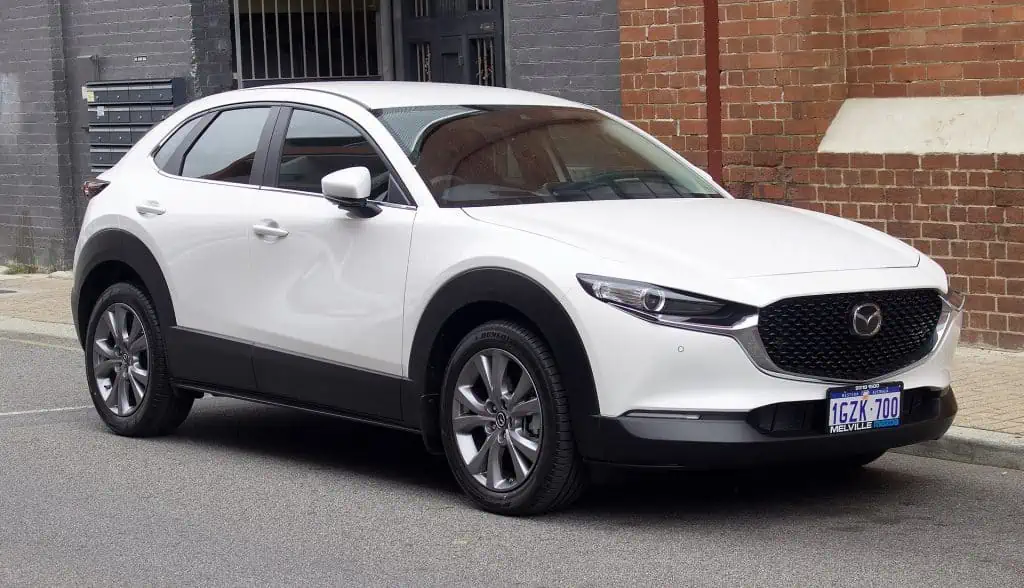 A Sub Compact SUV Mazda CX-30 by EurovisionNim / CC BY-SA 4.0. Subcompact SUVs are the smallest and least expensive options. Despite having less capability than tiny automobiles, these vehicles typically have greater space.
Learn more about the various SUV kinds and the top SUVs in each class as you continue reading.
1. The Subcompact SUVs
The smallest and least priced options are subcompact SUVs. These cars aren't very capable, but they usually have more space than small cars. Front-wheel drive is often standard in subcompact SUVs, while all-wheel drive is increasingly common as an option.
These SUVs feature driving characteristics comparable to a sedan, but with more versatility and utility because they are constructed on a unibody base intended for small automobiles. The majority of small SUVs use a single, fuel-efficient four-cylinder engine.
Although they might not be the best choice for families, they're great for commuters, singles, and couples. Most also have limited towing capacity and are not designed to handle off-road use.
Starting pricing for subcompact SUVs is roughly $19,000, and the Hyundai Venue and Kia Soul are the best options. The Lexus UX, which costs $33,150, is the least expensive vehicle in our ranking of premium subcompact SUVs. Although some luxury cars do so at the price of functionality, sporty performance and design are frequently emphasized.
Our top picks for the best mainstream subcompact SUV on the market right now are the Mazda CX-30 and Hyundai Kona. The BMW X1 and Volvo XC40 are at the top of our list for the luxury category.
2. The Compact SUVs
The most popular cars in the United States right now include compact SUVs. Despite being bigger and more powerful than small SUVs, they are nevertheless reasonably priced.
A unibody hatchback platform is used for the majority of compact SUVs, which provide more interior and load room than sedans while still being simple to drive and economical to fuel.
The majority of small SUVs have two rows of seats that can accommodate five people. However, a few alternatives either have three rows as standard or provide a third row as an option. Remember that these SUVs' third rows are often not made to accommodate people.
All-wheel drive and the ability to tow a small trailer are typical features of compact SUVs, and some models are also suitable for off-road use. These cars frequently use turbocharged four-cylinder engines, and some of them have different engine options.
The average price of a mainstream compact SUV is roughly $25,000. A luxury model may be had for as little as $31,500. Some versions, however, cost between $45,000 and $50,000.
The winner of both our 2022 Best Compact SUV for Families and the 2022 Best Compact SUV for the Money awards is the Hyundai Tucson, which also tops our rating of small SUVs.
Families can use compact SUVs, however, those with teenagers or more than two kids might want to look into a larger model.
The Mazda CX-5 is a good choice for buyers looking for a sportier compact SUV. The BMW X3, Mercedes-Benz GLC, and Volvo XC60 are among the most alluring luxury compact SUVs.
Many luxury compact SUVs attempt to be functional and upscale while also providing dynamic performance, much like their luxury subcompact siblings.
3. The Mid-Size SUVs
A big number of consumers are drawn to small SUVs because of their welcome combination of cost and family-friendly features, but midsize SUVs may hit the sweet spot.
These spacious family haulers offer up to three rows of seating, a ton of cargo area, and frequently, outstanding capability. The two-row Hyundai Santa Fe has a price range of about $27,000 to $70,000 or more for some luxury midsize SUVs.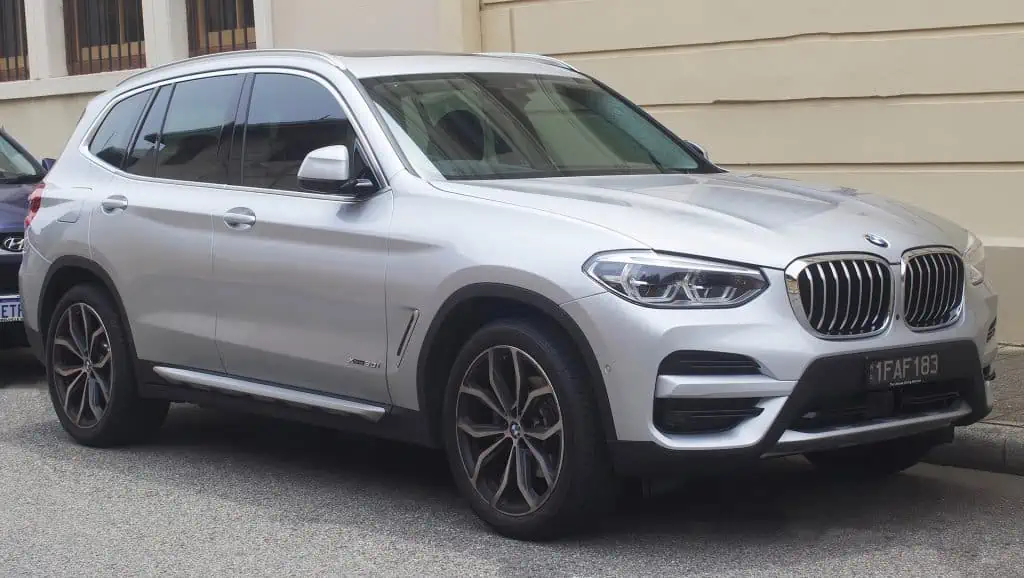 The Compact SUV BMW X3 by EurovisionNim / CC BY-SA 4.0. Compact SUVs are currently among the most well-liked vehicles in the United States. They cost less than small SUVs even though they are bigger and more powerful.
Most midsize SUVs have all-wheel drive, a variety of engine choices, and the ability to tow a somewhat large cargo. Although V8 engines are sometimes available, V6 engines are more frequently used to power these SUVs. Midsize SUV fuel efficiency ranges greatly, from extremely outstanding to appalling.
Other midsize vehicles are available in high-performance options, and some can be outfitted for serious off-roading.
Although some models, including the Ford Explorer and Nissan Pathfinder, have just recently made the switch from their previous-generation truck-based platforms to a next-generation unibody platform, nearly every new midsize SUV is built on a unibody basis.
The greatest midsize three-row SUVs on the market right now might be the Hyundai Palisade and Kia Telluride. Our 2022 Best 3-Row SUV for Families and Best 3-Row SUV for the Money awards go to Telluride.
If you require a two-row midsize SUV, consider the rebuilt Jeep Grand Cherokee (which shares the top spot in our ranking of midsize SUVs with the Telluride and Palisade) or the Honda Passport.
The Toyota 4Runner is the only vehicle left on the market for buyers looking for a tough, body-on-frame midsize SUV.
Premium interiors, powerful engine choices, and cutting-edge technology are all features of luxury midsize SUVs. Except for a few models with extreme performance, the majority offers ample passenger and cargo room. In our rating of luxury midsize SUVs, the Mercedes-Benz GLE and Genesis GV80 exhibit the finest performance.
4. The Large SUVs
Most large or full-size SUVs resemble full-size pickup trucks in many ways, but instead of having an open-air bed, they have a passenger cabin. They are the most conventional SUVs, and some would contend that, by conventional standards, they are the only "true" SUVs.
Full-size SUVs from non-luxury companies are far more capable than the majority of vehicles because they are built on truck-based body-on-frame chassis. Consider a huge SUV if you have a large family or frequently transport a lot of passengers and goods.
This is particularly true if you also need to haul a large boat or camper. The same is valid for SUV owners who intend to use them for demanding work-related activities or off-road vacations.
Nevertheless, huge SUVs are expensive, have high fuel expenses, and have a poorer ride, handling, and maneuverability than smaller SUVs.
Consider your options carefully before determining whether you must acquire a highly capable full-size pickup truck or if a huge SUV is your only viable option.
The needs of the majority of people might be met by a roomy midsize three-row SUV or even a minivan.
Strong V6 and V8 engines, large towing capacities, and four-wheel drive are all features of large SUVs. Some versions are also offered in even roomier extended-wheelbase options.
Our ranking of large SUVs is headed by the brand-new 2022 Jeep Wagoneer, which has a starting price of $58,995. The Ford Expedition, which has an MSRP of about $51,000, comes in at number two. We also announced the winner of our 2022 Best Large SUV for Families award, the Chevrolet Suburban ($53,200).
Apart from their extremely high beginning prices and opulent interiors, most luxury large SUVs aren't all that different from mainstream equivalents. Some, like the Mercedes-Benz GLS and BMW X7, are made on unibody platforms.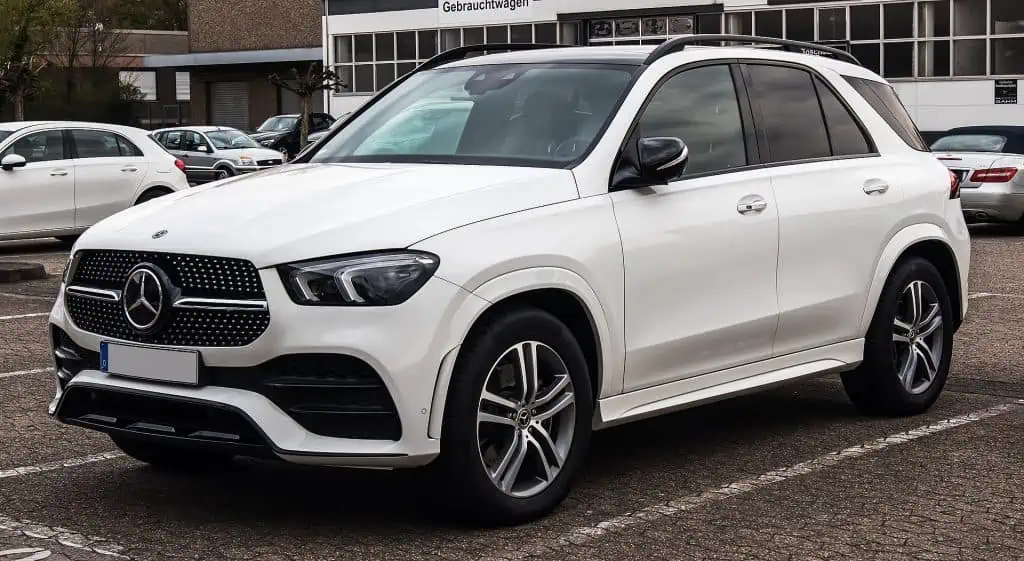 The Mid Size SUV Mercedes-Benz GLE by M 93 / CC BY-SA 3.0 de. Due to their welcome combination of affordability and family-friendly features, tiny SUVs appeal to a large number of buyers, but midsize SUVs may strike the sweet spot.
A full-size luxury SUV will probably do the trick if you want to experience what it would be like to transport celebrities in a pricey limo. Starting costs start at $70,000 and can reach more than $130,000 when fully outfitted.
The all-new 2022 Jeep Grand Wagoneer, which is the deluxe version of the ordinary Wagoneer, follows closely behind the Lincoln Navigator in our ranking of luxury big SUVs.
5. The Hybrid SUVs
Today, there are several hybrid SUVs available, which wasn't the case a few years ago. There are hybrid versions available for almost all SUV classes.
Although there have previously been a few hybridized and plug-in hybrid alternatives, like the Land Rover Range Rover PHEV, Chevy Tahoe Hybrid, and Cadillac Escalade Hybrid, there are currently no full-size hybrid SUVs available on the new car market.
The majority of hybrid SUVs provide comparable passenger and load room to their gas-only equivalents while costing less to operate.
Hybrids cost more upfront than conventionally powered cars, but you may save enough on fuel to offset that expense, especially if you plan to keep the SUV for at least a few years.
Although hybrid powertrains may not be as capable for highway driving as gas-only options, they often feature quick off-the-line acceleration. Additionally, they might not be able to pull as much as equivalent non-hybrid models.
Since powertrains and acceleration differ greatly, you'll need to examine each hybrid SUV you're interested in to determine if its performance is to your liking.
Although hybrid SUVs are available with front-, rear-, and all-wheel drive, all-wheel drive is more frequently standard on hybrid cars than it is on traditionally powered rivals.
Our list of hybrid SUVs places the Hyundai Tucson Hybrid at the top, and it also takes home the prize for 2022's Best Hybrid and Electric SUV for the Money.
The midsize three-row Toyota Highlander Hybrid, which we selected as the winner of our 2022 Finest Hybrid and Electric SUV for Families category, is the best option if you need something bigger.
Certain luxury hybrid SUVs use the alternative powertrain to improve acceleration rather than to significantly reduce fuel costs.
The pricy Porsche Cayenne Plug-In Hybrid ($83,300) is at the top of our rating for luxury hybrid SUVs, followed by the far less expensive two-row Lexus NX Hybrid ($41,050) and the larger Lexus RX Hybrid ($48,270), which comes with an optional third row of seats.
The Toyota RAV4 Prime, Hyundai Santa Fe PHEV, and Kia Sorento PHEV are three popular SUVs with plug-in hybrid electric powertrains. These cars have a small electric-only driving range, after which they operate quite similarly to conventional hybrids.
They can be recharged using regular electricity at home or an EV charging station in the open. You must charge the SUV as frequently as practical to experience the gasoline cost benefits associated with PHEV ownership.
6. The Electric SUVs
There are an increasing number of fully electric SUVs coming to the market as electric vehicles acquire significant acceptance. Even though they are more expensive than hybrid SUVs, electric SUVs will save you the most money on fuel and maintenance.
The Large SUV Jeep Grand Wagoneer (WS) by Mr.choppers / CC BY-SA 3.0. In many aspects, most large or full-size SUVs resemble full-size pickup trucks, except they contain a passenger cabin rather than an open-air bed.
Electric SUVs accelerate quickly and energetically, and many of them have all-wheel drive as standard.
Except for their electric drivetrain, there are two primary categories of electric SUVs: those that are specifically designed to be electric cars on a proprietary platform, and those that are practically identical to their gas-powered counterpart.
Powertrain options for SUVs like the Hyundai Kona and Kia Niro include both gas-powered and entirely electric models. The brand-new SUVs from Hyundai and Kia, the Ioniq 5 and EV6, are only offered as electric vehicles. The Ford Mustang Mach-E fits the same description.
The new BMW iX, Tesla Model X, and Tesla Model Y are just a few possibilities to think about if you're looking for a high-end electric SUV.
7. The Crossover SUVs
As we've already mentioned, crossover utility vehicles make up the majority of SUVs on the market today (CUVs). With a few notable exceptions like the Jeep Wrangler and Ford Bronco, almost all modern small and midsize SUVs are constructed on unibody car platforms.
Since a crossover is constructed on a unibody platform, it often weighs less than a conventional SUV. Because of their lower size and absence of heavy-duty suspension systems, crossovers are typically cheaper than conventional SUVs.
They can't pull or tow as much weight as SUVs built on trucks, though, and they also can't withstand the damage of extreme off-road driving.
Despite this, crossovers satisfy the needs of the majority of drivers and appeal to a wide range of automobile buyers since they are higher-riding, roomier, and more useful versions of cars.
This is true because crossovers often have a sleek and simple driving style. They also provide a smooth ride and composed handling. Additionally, CUVs often deliver decent fuel economy and score well in crash tests.
We offer our crossover ranking, which features the crossovers with the greatest ratings across all SUV classes, including hybrid and electric alternatives, to assist you in finding the finest crossover.
Our crossover rating is topped by the two-row tiny Hyundai Tucson and Hyundai Tucson Hybrid, with the Honda CR-V coming in a close second.
Luxury crossovers have high-end interiors, athletic design, and desirable driving characteristics. Although the two that do the best in our rating start at more than $80,000, you can purchase a luxury crossover for as little as $35,000.
Our ranking of luxury crossovers is headed by the all-electric BMW iX, followed by the hybrid Porsche Cayenne.
The SUVs and Performance Crossovers
Although off-road vehicles without powerful engines served as the basis for crossover and SUV models, car manufacturers eventually added performance models, which alarmed aficionados of fast cars.
SUVs with 0 to 60 mph times that are on par with or better than well-known sports and muscle cars include the Mercedes GLC 63 AMG, Jeep Trackhawk, Porsche Cayenne Turbo S, and BMW X5.
High-power SUVs and crossovers are the ideal methods to combine the comfort of a big SUV with blazingly fast performance, even though the cornering abilities are still less than ideal due to the heavy curb weight and size.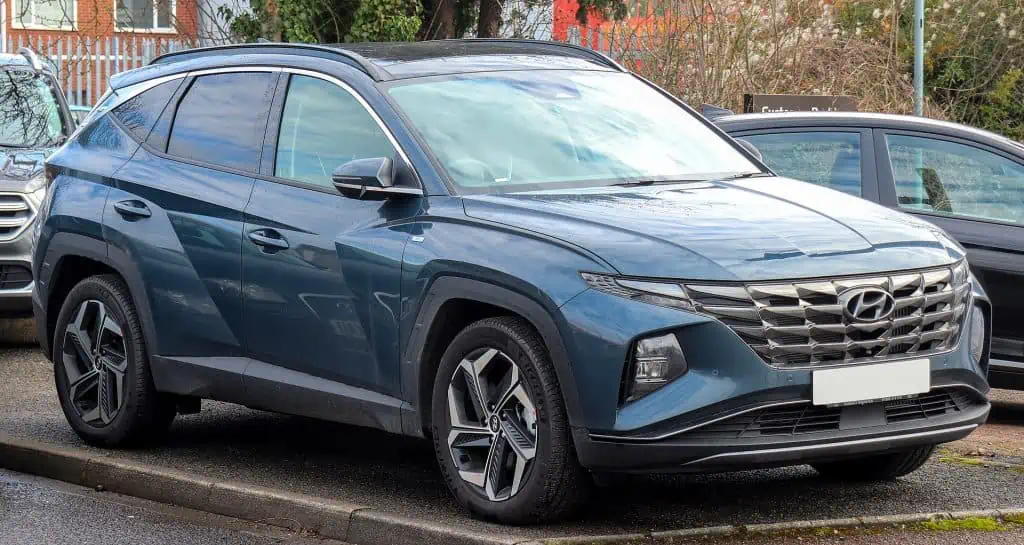 The Hybrid SUV Hyundai Tucson Ultimate by Vauxford / CC BY-SA 4.0. There are many hybrid SUVs on the market today, which wasn't the case a few years ago. For practically all SUV classes, hybrid versions are readily accessible.
Specifications of SUV Car Features
Although some people may find the variety of SUVs available to be somewhat bewildering, the features they offer are exceptional. Examining the range of features offered throughout the main SUV categories is crucial when choosing the most effective features.
Then, you may focus on the choices that are the most crucial, such as whether you want a sunroof, a hands-free tailgate, or both.
The Performance of SUVs
Even the tiniest SUVs can put a lot of strain on an engine, so manufacturers constantly work to strike a balance between power and fuel efficiency. This is the reason why today's SUVs always have relatively tiny turbocharged engines.
The lower size helps to produce smooth low-end torque while reducing fuel consumption. Because of the same factors, turbocharging is frequently used in SUVs with V8 engines.
Modern turbo technology has improved to the point where a four-cylinder engine that has been given a boost can propel a huge three-row SUV. But not all little engines are created equal. As a result, it's beneficial to test-drive a few, especially in highway passing scenarios.
The Designing of SUVs
For the majority of cars, styling has emerged as one of the most crucial deciding factors, and SUVs are no exception. SUVs of today are more than just containers on wheels.
The majority of SUVs feature an appealing style that contrasts with their unassuming personalities, from slender and graceful bodies to tough and sculpted body lines.
With their heightened height, large tires, and strengthened lower panels, they advertise their toughness.
There are also urbanites with gleaming LED accent lights, graceful lines, and chrome trim. The best option is, as always, to go to the dealership and give it a shot.
The Fuel Economy of SUVs
Today's SUVs can transport both passengers and freight, and you don't have to give up fuel efficiency to get the necessary amount of space and all-weather traction. Despite still being heavier and bulkier than sedans, SUVs are more fuel-efficient than ever.
The majority of smaller SUV models are virtual as fuel-efficient as regular automobiles. However, as SUVs become bigger, heavier, and more muscular, their fuel economy declines; the mpg for the bruisers is typically in the teens.
Of course, hybrid SUVs are the most fuel-efficient, but only a few manufacturers offer them. As a result, it's important to think about whether you need to keep onto the hybrid SUV when there are so many gas-powered SUVs that can achieve a combined mileage of 25 to 30 mpg.
In comparison to their conventional rivals, hybrid SUVs typically outperform them in crowded or traffic-controlled stop-and-go driving. Consequently, if you spend most of your time in cities, a hybrid SUV can be your best option to help you save a lot of money on gas.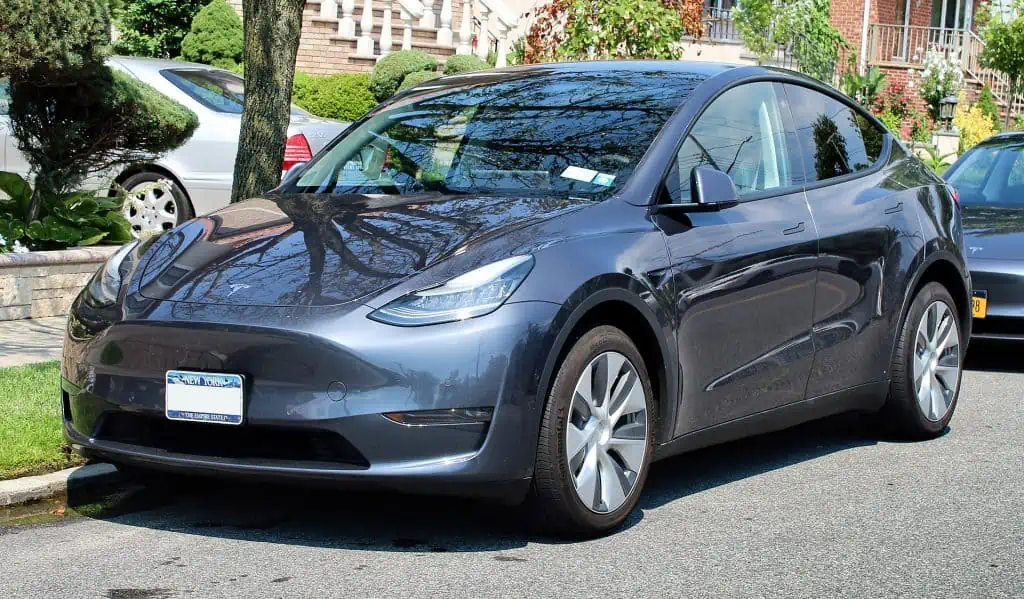 The Electric SUV Tesla Model Y by Kevauto / CC BY-SA 4.0. As electric vehicles gain widespread acceptability, there are more and more fully electric SUVs entering the market. The greatest money you'll save on fuel and maintenance will be with electric SUVs, which are more expensive than hybrid SUVs.
The Size of Cargo Space In SUVs
Their adaptable and generous cargo-carrying capacities are one of the key factors contributing to the SUVs' current surge in popularity. Large rear hatchbacks and higher cargo floors make loading and unloading simpler, and a high roofline enables the transportation of taller things than a typical passenger trunk can support.
Though not all SUVs have the same amount of cargo room. Some prioritize value with interiors that cram as much room as possible into each square foot. Others frequently sacrifice cargo in favor of outgoing stylings, such as fastback rooflines. Others continue to forego large back seats in favor of cargo capacity.
Even while cubic footage isn't a precise number when it comes to cargo space, it's a great estimate. You should also think about the ground clearance (will it be easy to carry cargo given the height of the back bumper?) and how flush the last row of seats folds into the floor for the maximum inside the room.
However, several medium and compact SUVs provide the room that rivals the bed of a small pickup truck. There is therefore no shortage of utility if you look in the right locations.
The Seating Arrangement In SUVs
The majority of SUV models can hold five to nine passengers. Compared to sedans, they are higher and offer more headroom. However, just because an SUV has five seats doesn't automatically guarantee that all five occupants will be content and comfortable during the trip.
Only two adults can often fit in the backseat of a small SUV without much trouble, and if the vehicle is subcompact, legroom may be limited. In our opinion, if you want to comfortably transport adults or teenagers, you'll need a more roomy small SUV or a midsize SUV.
More elbow room and, in the case of vehicles with extended lengths, additional levels of legroom are created by upgrading to larger truck-based SUVs. The quantity of third-row rooms varies greatly among 3-row SUVs. While some are cozy for adults, others are too little for young children.
The Driver Assistance and Safety Features In SUVs
There was a lot of research done to determine how safe cars were, even when they only had airbags and seatbelts. As a result, automakers are equipping new vehicles, especially SUVs, with additional driver-assistance safety systems as standard equipment.
The majority of SUVs come equipped with rear and front parking sensors as well as blind-spot monitors, which provide an auditory or visual alert when another vehicle enters your blind spot. Rearview cameras are very useful, especially ones that offer top-down or 360-degree perspectives.
An approaching or crossing vehicle is signaled with a rear cross-traffic alarm. It's a wonderful feature to look for as well and typically comes with a blind-spot warning.
Other cutting-edge driving assistance features, such as automatic emergency braking, lane departure warning, and adaptive cruise control, are becoming more widespread, with more innovative safety features often appearing first on luxury vehicles.

The Crossover SUV Honda CR-V by M 93 / CC BY-SA 3.0 de. Currently, the bulk of SUVs available on the market is crossover utility vehicles (CUVs). All current compact and midsize SUVs, with a few notable exceptions like the Jeep Wrangler and Ford Bronco, are built on unibody car underpinnings.
The Infotainment Systems In SUVs
To set their products apart from rivals, manufacturers frequently deploy infotainment systems, and SUVs are no exception. You're in luck if you're seeking a car with attractive infotainment features. This is because most SUVs come equipped with modern infotainment systems that are miles ahead of previous ones.
SUVs come equipped with an infotainment system that is simple to use, quick to respond to, and convenient to see, access, and control while driving. Buyers will choose an SUV more often depending on how difficult or simple the infotainment system is to use.
You should take note of amenities like the 7- or 8-inch touchscreens or even larger displays that some large luxury SUVs provide. Nowadays, almost all SUVs provide smartphone connectivity for Android Auto and Apple CarPlay. Others have USB or charging connectors that can send data to the entertainment system and charge devices in the backseat.
In some SUVs, there may also be extra twin displays or overhead displays mounted at the rear of the front seats. The HDMI input on more sophisticated infotainment systems allows you to attach additional video sources, like a tablet or portable player.
The Off-Roading Capability and Hardware In SUVs
Many types of SUVs are off-roaders because of their increased ground clearance, but only a few are capable of traveling off-road.
The average compact SUV can travel over a thin dirt path to a swimming hole or trailhead, but an SUV outfitted with plenty of ground clearance, strong suspensions, and four- or all-wheel drive can travel over more difficult terrain.
The attractiveness of vintage truck-based SUVs from manufacturers like Land Rover, Jeep, and Toyota, to name a few, depends on their off-roader character. However, modern crossovers can easily be found with respectable off-road ability.
All-wheel drive is a common feature of SUVs, but it's crucial to understand that these systems are often designed for stability on the slick pavement rather than for careful all-terrain work.
The Conclusion
The comfort of large vehicles, the luxury of a high-end sedan, the driving dynamics of a hatchback, and the off-road prowess of all-terrain models were all effectively combined in the first vehicle design known as an SUV.
As a result, it shouldn't be surprising that numerous kinds of SUVs have enjoyed unparalleled success. No matter the class, size, or cost, they are popular with a wide spectrum of customers worldwide.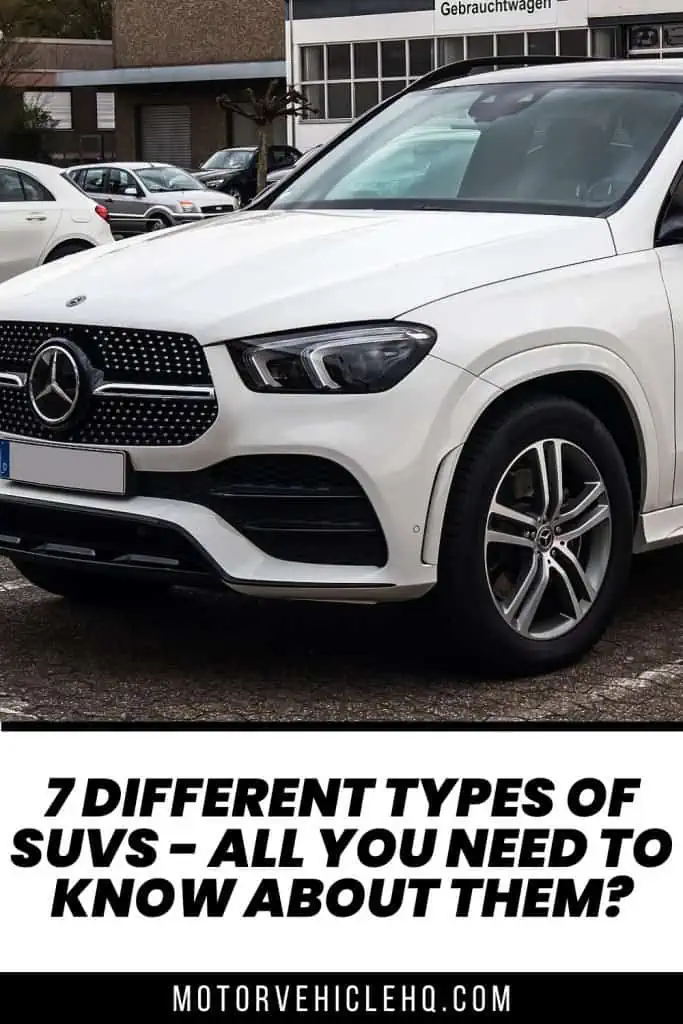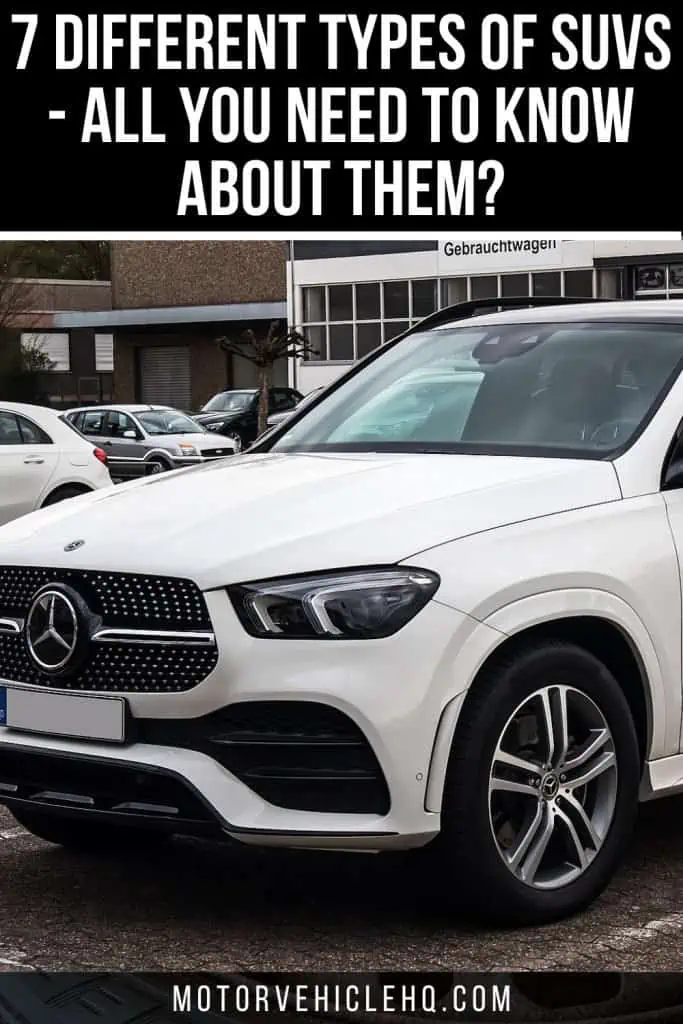 The Mid Size SUV Mercedes-Benz GLE by M 93 / CC BY-SA 3.0 de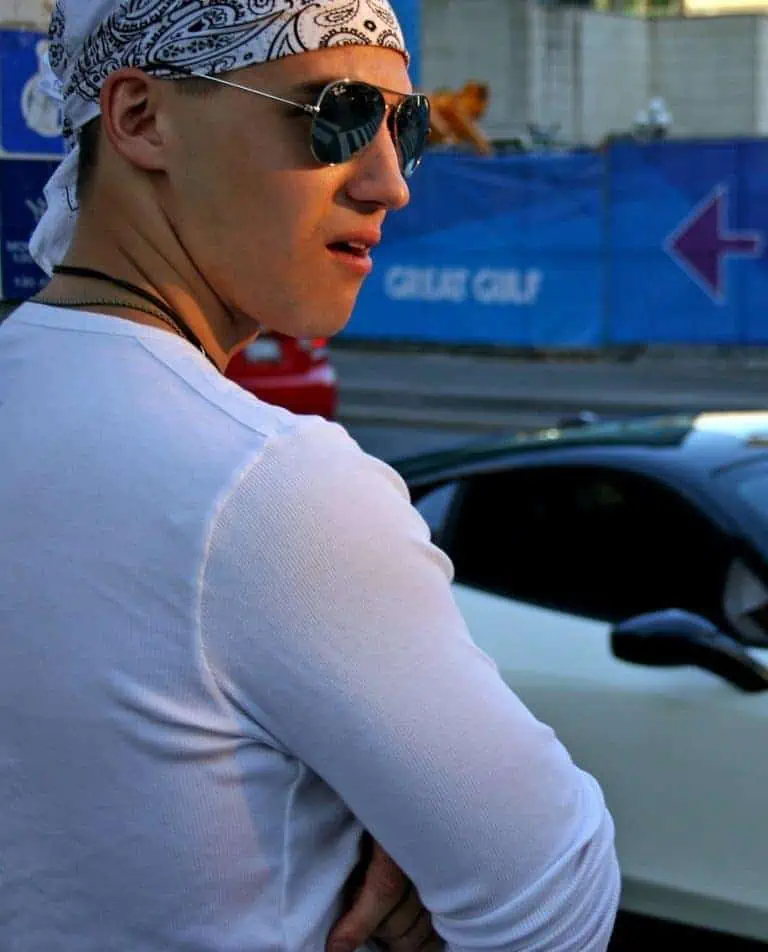 Jim Wicks is the founder of MotorVehicleHQ. With over two decades of experience in the automotive industry and a degree in Automotive Technology, Jim is a certified car expert who has worked in various roles ranging from a mechanic, car dealership manager, to a racing car driver. He has owned more than 20 cars over the past 15 years. Ask him about any vehicle you see on the road and he can tell you the make, model and year. He loves the aesthetics of all things cars, and keeps his vehicles in pristine condition.
In his free time, Jim enjoys getting his hands dirty under the hood of a classic car or taking long drives along the country roads. His favorite car? A 1967 Shelby GT500, a true classic that, according to Jim, "represents the pure essence of American muscle."