Are you considering buying a used Buick Enclave and curious to find out more about the Buick Enclave years to avoid? Since there will be a lot to cover in this post, if this is the case and you are interested in purchasing this SUV, then you have come to the correct place.
One of your top concerns should always be conducting adequate research before going out and buying a car. There are currently dozens of vehicle brands and hundreds of car models available on the market. And each one of them has issues, some of which are more severe than others.
Finding the finest bargain for your hard-earned money is your duty. mostly because we have moved on from the era when cars were affordable. These days, cars are extremely expensive. And as a car owner, your top priority is to make the appropriate choice. But don't worry; we'll assist you in learning everything there is to know about the Buick Enclave's issues.
We will first discuss the Buick brand and further information about the Enclave model. The final two iterations of this vehicle will then be discussed. We'll talk about the features, issues, dependability, best years, and Buick Enclave years to steer clear of. So, keep reading if you want to discover more.
Who Is Buick?
Now let's look at who Buick is in general before we get into the Buick Enclave years to avoid. Why do we believe this is required? Well, some of the younger readers of this essay are probably not too knowledgeable about Buick and its history. Therefore, we must give a decent introduction and share some information about this illustrious automaker.
You probably don't know Buick's history if you aren't familiar with it. David Dunbar Buick created this company in 1899, and it was one of the forerunners in the vehicle industry.
General Motors, one of the top three corporations in the US and for a while the largest automaker in the world, acquired Buick in 1908.

A 2019 Buick Enclave by Kevauto / CC BY-SA 4.0. The Buick Enclave has received below-average to mediocre ratings for reliability. RepairPal gave the SUV a 3.0 out of 5.0 rating, placing it 24th out of 26 vehicles in its class.
Nevertheless, Buick has a long and illustrious history, with several iconic models having been introduced both in the US and around the world.
Buick was formerly referred to as the Mercedes Benz of North America. mostly because Buick produced luxury cars with the best features and innovation in the industry.
But sadly, the Buick brand has significantly slipped behind where it was in the 1980s. There are still some models of it. But it is no more the large, powerful entity that it was in the 1950s, 1960s, and 1970s.
Even so, 80% of this brand's vehicles are sold in China, where it enjoys great popularity. The Enclave is one of the vehicles that Buick offers. But which Buick Enclave model years should you avoid? More to follow on that.
The Buick Enclave: What Car Is It?
Let's first take a look at the Enclave and the fundamental idea behind this SUV before discussing the two Enclave generations and learning more about the Buick Enclave years to avoid.
If you weren't aware, Buick currently offers a sizable family SUV called the Enclave. The model is classified as being mid-size. Although not the largest, it can still fit three rows of seats.
So, for a large family, this model is pretty much ideal. Because it is undoubtedly one of the most expensive models in this market, checking out this model is the best option if you have a lot of kids. a level of luxury above the Chevy Traverse and the GMC Acadia.
The fact that this model is produced at the Lansing Assembly Plant in Detroit, Michigan, is a plus. So, unlike the smaller Envision, it is not an import.
Since its first debut in 2007, this model has gone through two iterations, each of which saw strong sales in the US by 2022. Nothing outlandish, as certain vehicles sell well.
The Enclave sells roughly 50,000 vehicles annually, which explains why you don't see these cars on the road as frequently as other Chevy or GMC models.
But which Buick Enclave model years should you avoid? We'll talk more about that in one of the chapters that come after this one.
The market for this model is fairly saturated, and they also employ a lot of expertise with other GM brands, which is crucial information to be aware of. So, getting a service or components for these vehicles shouldn't ever be a concern.
Which are the Buick Enclave Years to Avoid?
The Buick Enclave years to avoid are;
The worst year for this model is 2008, which received the most unfavorable press out of all the years to steer clear of the Buick Enclave. The cause is the significant safety recalls and pricey component failures that have occurred in recent years.

For the 2013 model year, the Buick Enclave receives its first visual upgrade. The 2013 Buick Enclave is a fantastic used car that you could also like because it has a more modern style and cutting-edge amenities.
Three-row crossover SUV from Buick made its manufacturing debut in 2007, was promptly released in 2008, and is still on the market today.
It is well-known as a luxury SUV with seating for seven people, making it ideal for families, but the deluge of issues quickly surfaced.
General Motors, which also produces a sizable number of reliable and successful SUVs, makes the Buick Enclave. However, they have fallen short due to the Buick Enclave.
As is typical for a new car, many of the early models had problems right away. Due to the overwhelming number of major issues that users experienced, Buick, fortunately, realized this and extended the warranty coverage on these early models up to 10 years or 120,000 miles.
Problems with the gearbox are the ones with the Buick Enclave that are most frequently reported.
However, you should approach these vehicles cautiously and have a specialist take a closer look to ensure you aren't setting yourself up for a future of unneeded expenses. The vehicle has had its fair share of good and terrible years to remember.
To help you avoid problems while buying a used Buick Enclave, let's examine the recorded problems from the model's inception through 2014 in more detail.
Why Did These Years Feature In the Buick Enclave Years to Avoid List?
The 2008 model of the Enclave SUV is the one you should stay away from. The 2008 Buick Enclave has had more complaints and has known difficulties than any previous Buick Enclave, despite models from years relatively close to that one still having the same concerns.
Excellent midsize SUVs with third-row seating include the Buick Enclaves. However, the 2008 model year has so many issues that further investigation is not necessary. This is especially true for models that are much more reliable later on, like those made in 2009 and after.
2008
As with any new car, there will be some growing pains as the newcomer establishes itself in the market and gains recognition as a success. Sadly, the Buick Enclave was not to benefit from this.
With high expectations and the promise of bringing a luxury, compact 7-seater SUV to the market, the Enclave entered the market in 2008.
Unfortunately, many low-quality parts and six safety recalls have caused owners to incur exorbitant repair costs for sections of their cars including the timing chain, which extends five times quicker than it should.
See why the 2008 Buick Enclave is one of the biggest red-flag cars out there by taking a closer look at it.
The engine was the subject of numerous grievances. Timing chains can stretch out and become slack under specific circumstances, which can cause stalling, rattling while starting, and even a blown engine if the timing chain breaks.
Numerous Enclave owners complained about high oil consumption, catastrophic failure that left an engine block hole, and other issues. Ever wondered how much it would cost to rebuild or replace an engine? The standard fix costs about $6,500 and involves completely replacing the engine.

2018 Buick Enclave by Alexander Migl / CC BY-SA 4.0. Fuel economy on the Enclave increases noticeably for the 2018 model year. The new 3.6-liter V6 engine delivers enough power while consuming less fuel, especially when driving at highway speeds.
The 2008 Enclave has inadequate gearbox capabilities in addition to engine issues. So much so that, at one point, some Enclave owners were forced to wait on backorders for two to three months—and that was while their vehicles were still covered by warranties! The cost of the repair, if you need to pay for it, is about $4000.
As if that weren't bad enough, the power steering system in the 2008 and 2009 Buick Enclave is a leaky area. It is commonly known that these models frequently need to repair their rack and pinion.
Transmission: If you want to buy a used Buick Enclave, this one is crucial. As many owners reported, the transmission in their car began to malfunction after 90,000 miles and needed to be fixed, which may cost up to $3500.
Airbags: The Buick Enclave's airbags have been known to not deploy, as if a bad transmission wasn't enough to make you nervous. A collision caused by this could result in severe injuries.
2009
You could assume that 2009 would show some signs of improvement after giving Buick Enclave's flaws from 2008 some time to be fixed.
However, it was challenging to repair the problems beforehand because so many of them weren't detected until after the vehicle had traveled a given distance or encountered a specific situation.
The power steering problems were still a concern in 2009. Since the cost of replacing power steering problems is frequently the driving force behind people choosing to sell their used Enclave and try to resolve the issue, 2009 is one of the Buick Enclave years to avoid.
Here are a few other problems with the 2009 Buick Enclaves.
Seatbelts: Since the 2009 Enclave was recalled, the imperative necessity of using a seatbelt may not be sufficient. The steel cable that connects the seatbelt to the front outboard seating position was the subject of the recall.
Passengers might not be securely restrained in a crash as a result of this easily wearing and separating over time.
Timing Chain: After 150,00 to 200,000 miles on a new car, the timing chain will typically need to be replaced since it has stretched out and is no longer functioning as it should.
The timing chain of the Buick Enclave wears out after 40,000 miles and may be repaired for approximately $1500 and $2500.
2010
It was fantastic news that by 2010, Buick had largely fixed the transmission problems with the Enclave. But the engine issues with the 2010 Buick Enclave remained, much to the dismay of customers. For many Buick Enclaves, the issue of strained and broken timing chains predominated the discourse along with damaged and blown engines.
For the 2010 Enclave, cracked engine blocks are also common, and the only fix is a brand-new motor. An engine repair of this nature, whether it be a rebuild or replacement, costs about $7,000.
Power steering troubles, leaking struts, and a few air conditioning and heating faults were prominent during the 2010 model year.

2018 Buick Enclave Avenir AWD by Mr.choppers / CC BY-SA 3.0. The Enclave's fuel economy improves noticeably for the 2018 model year. The new 3.6-liter V6 engine offers sufficient power while consuming less fuel, especially when driving at highway speeds.
2011
Overall, the 2011 Buick Enclave is a good car, but that doesn't mean there aren't any issues. The 2011 Enclave doesn't frequently experience major problems, but the airbags, steering, and engine are where the majority of the problems occur.
Six recalls have been made by General Motors (GM) for the 2011 Enclave, with airbag issues accounting for half of them. GM issues a warning that the driver's airbag inflator could blow up and those side airbags could not function as intended. For the driver and passengers, these two factors pose serious safety threats.
The other three recalls involved a problematic liftgate, a broken seatbelt, and poor visibility due to broken windshield wipers. The affected items should be inspected and fixed without charge by GM and Buick dealers if your Buick was subject to the recalls.
While there were many different topics covered in consumer complaints to the National Highway Traffic Safety Administration (NHTSA), the majority of complaints were concentrated in the following four areas: airbags, steering, powertrain, and engine.
Customers frequently reported the following problems, in addition to the airbag problems addressed by the recalls: lighted check engine lights, slipping transmission gears, loss of steering control, timing belt failure, and brake troubles.
2014
The Buick Enclave has gone through a couple of years in a row by 2014, leading you to believe their difficult period was over. Sadly, there are still more Buick Enclave years to stay away from; in 2014, there were 6 recalls and several complaints of jerky transmission.
Although certain years have not been noted for having a significant number of recalls or complaints, this does not imply that they have been without them.
Recall that the Buick Enclave was notorious for having numerous manufacturing flaws, and 2014 is yet another example of this. The most frequent issues with the 2014 Buick Enclave are listed below.
Safety Issues: The Enclave was a well-liked family vehicle because of its amazing seating capacity. However, you wouldn't want to purchase a car if you knew it wasn't guaranteed to give you the top safety ratings.
Unfortunately, there were numerous airbag flaws, and the seatbelt problems we previously mentioned in 2009 continued up to a few of the 2014 models as well because of persistent problems with the steel cable separating.
Fuel Systems: Just when you thought the Buick Enclave had fixed most of its significant issues, the ECM software in a large number of 2014 Enclaves was found to be defective, which led to the fuel gauge giving false readings.
This led to vehicles stopping and running out of fuel, raising safety concerns for all road users, and giving drivers the false impression that they had more fuel than they did.
Which Model Years of Buick Enclaves are Safe to Buy Used?
Older models of the Enclave tend to have more serious issues. Less people complain about the Buick compact SUV starting with 2012 versions.
The Buick Enclave's most recent iterations also incorporate several additional technologies that prior models lacked. The early Buick Enclave models didn't give away the fact that Buick is regarded as a more upscale brand.
It is possible to make a Buick Enclave survive at least 100,000 miles. All you need to do is drive carefully, follow the recommended maintenance schedule, and replace any broken parts right away.
2012
There were several significant upgrades between the 2008 and 2012 Enclaves, even though you might not notice any of them right away. The powertrain first experienced a large power increase.
The 2012 model's 3.6-liter V6 engine, which is paired with a 6-speed automatic transmission, generates 288 horsepower and 270 lb-ft of torque. You will therefore notice the difference when you press your foot firmly on the gas.
The 2012 model provides four different trim levels, which you can find floating around the used market, giving you even more options. Fog lamps, 19-inch wheels, and all the other extras we specified for the 2008 model are included in the base.
You will have cruise control, keyless entry, and an auto-dimming rearview mirror inside. Additionally included are satellite radio and Bluetooth connectivity.
The Convenience Group then adds a rearview camera, rear parking sensors, and remote start technologies. Then, the mid-level Leather Group upgrades it with leather upholstery and power-adjustable heated seats, making it quite comparable to the previous CXL model.
The top-tier Premium Group also has xenon headlights, power-folding side mirrors, and turn signal indicators built into the mirrors. A 10-speaker Bose audio and heated and cooled front seats are also included.
2013
The Buick Enclave received its first cosmetic update for the 2013 model year. Another terrific used vehicle you might like is the 2013 Buick Enclave, which has more contemporary styling and some more cutting-edge features.
This model has a few improvements over the 2012 model while keeping the same powerplant. On this model, many 2012 features have been carried over. There are a few upgrades, though.
Better tech features including the IntelliLink configurable touchscreen, voice recognition software, and Bluetooth phone and music communication are added to the base model.
For increased street safety, choose the Leather Group model, which also includes blindspot monitoring and rear cross-traffic warning. Last but not least, the Premium Group model includes all the extras listed for the 2012 model in addition to a built-in navigation system to make getting to your destinations easier.
2017
A 2017 Buick Enclave might be something to think about if your budget has some wiggle room. This was the final model year of the first generation, so it is both tried-and-true and cutting-edge, which is a great combo for any used car.
Furthermore, it is probably less expensive than an Enclave from the second generation that is more modern.
Tri-zone climate control is still included in the base model to keep everyone cozy. Along with all of the aforementioned features, it also has a power-adjustable driver's seat with lumbar support.
The premium model comes with a navigation system. This will enable you to determine the shortest path to your desired location.

Buick Enclave second-generation Chinese version by Jengtingchen / CC BY-SA 4.0. The 2015 Enclave comes equipped with a heated steering wheel as standard equipment to keep the driver's hands warm. The heating systems in some Enclaves can get too hot to handle, although being helpful in cold times.
Additionally, you could locate pre-owned models with additional fascinating features. If you like the outdoors and want to keep your kids entertained, look for a vehicle with a dual-panel sunroof and a rear DVD entertainment system.
Two special edition versions are also part of this run of manufacture. The Tuscan Edition is one, and the Sport Touring Edition is the other. These include distinctive embellishments and wheels that will make you stand out from the competition.
How Reliable is the Buick Enclave SUV?
In terms of reliability, the Buick Enclave has received below-average to mediocre evaluations. It received a 3.0 out of 5.0 rating from RepairPal, which ranked the SUV 24th out of 26 models in its category. Compared to other models, the Enclave is more prone to experience issues that require expensive repairs.
On the AWD, you can score anywhere from 17 to 20 combined mpg, depending on the SUV's model year. Beginning with the 2018 model year, the Enclave's fuel efficiency sees a noticeable improvement. Particularly when traveling at highway speeds, the new 3.6-liter V6 engine provides adequate power while using less fuel.
A Buick Enclave can be made to last at least 100,000 kilometers. Drive cautiously, adhere to the suggested maintenance schedule, and repair damaged parts without delay.
Which are the General Buick Enclave Issues
The Buick Enclave, which made its debut in 2008, is still being produced as of 2021. It has experienced its fair share of different problems throughout the years, and some models are more prone to developing troubles.
According to CarComplaints.com, the 2008 Buick Enclave earned the most owner complaints. The following are the most typical Buick Enclave issues across all model years:
1. Transmission Issues
The majority of motorists concur that transmission issues are the worst. Unfortunately, reports indicate that Buick Enclaves frequently have these problems.
It is hardly surprising that many car owners were unhappy with certain 2008 Buick Enclave transmissions. The problematic transmission was rectified in later model years, though issues could still arise. When they press the gas pedal or shift gears, owners of the impacted SUVs have described experiencing extreme vibrations and hearing clunking noises.
Many 2014 Enclave owners have stated that their cars experienced gearbox issues, while the transmission on some 2009 Enclaves may slip between speeds imperceptibly.
2. Engine Problems
The Buick Enclave's engine, which generates enough power to drive the midsize SUV even when it's fully loaded, is one of its strong qualities. This is why a lot of Enclave owners were upset when their SUV's timing chain started to malfunction.
The timing chain ensures that the crankshaft and camshaft rotate at the proper rates. It can extend until it becomes too long to control the pace of the shafts' rotation. Some Enclave timing chains can distort after only 40,000 miles, while this typically occurs after the chain has traveled at least 150,000 miles.
The performance of the engine can be hampered by a stretched timing chain, and engine damage may result. The check engine light will illuminate, there will be rattling and shaking noises while the engine is running, there will be engine misfires, and there will be metal shavings in the engine oil.

Buick Enclave Avenir by Jengtingchen / CC BY-SA 4.0. The most power steering-related Buick Enclave model year complaints are from 2010. Customers frequently complain about their vehicle's power steering failing at random.
To make matters worse, mechanics frequently have to dismantle the engine or transmission to access the problematic timing chain. Therefore, replacement is time-consuming and expensive.
The model year with the most reported stretched timing chains is the 2008 Buick Enclave, which is a disgrace. Timing chain issues have also been observed by some owners of the later 2011 Enclave, despite several improvements.
3. Issues with the Power Steering
A large car like the Buick Enclave is much easier to control with power steering. Driving can become difficult and dangerous if this feature is lost, especially if the steering becomes unresponsive when traveling at high speeds on hazardous terrain.
The Buick Enclave model year that receives the most power steering-related complaints is 2010. Many customers have complained that the power steering on their vehicle occasionally malfunctions. Most of the time, it gets challenging to spin the steering wheel.
Older Buick Enclave owners have frequently reported having problems with the power steering in their SUVs. Some Enclave drivers from 2008 and 2009 have claimed that the power steering in their cars eventually broke out.
4. Interior Accessory Issues
The Buick Enclave's interior is filled with a variety of extras that make every drive enjoyable. However, some of them, if they are flawed or worn out, can also lead to issues for both drivers and passengers.
Some 2015 Buick Enclave owners have complained that ambient lighting on the dashboard reflected light from the outside of the car. Especially if the light is bright, the reflection appears on the windshield and resembles a fracture, which can be distracting to the driver. Similar issues have been reported by other 2016 Enclave owners.
The heated steering wheel is a standard feature on the 2015 Enclave to keep the driver's hands cozy. Although useful in cold weather, some Enclaves' heating systems can become too hot to handle.
Drivers of all experience levels should become familiar with the most typical issues for the model year of their car. No matter how far or how long you drive, you can keep your SUV in good shape by being aware of which Buick Enclave parts are prone to fail early and how to handle them.
The Conclusion
The Buick Enclave has developed into a well-liked, highly regarded, and reasonably priced luxury SUV in more recent years. But tragically, if you look at this vehicle's early years, the story is entirely different.
Due to their high number of recalls, the worst Buick Enclave years to stay away from are 2008, 2009, 2010, 2011, and 2014. Many of these recalls involved extremely risky products, and the general caliber of the cars and parts used is subpar.

Buick Enclave Avenir by Jengtingchen / CC BY-SA 4.0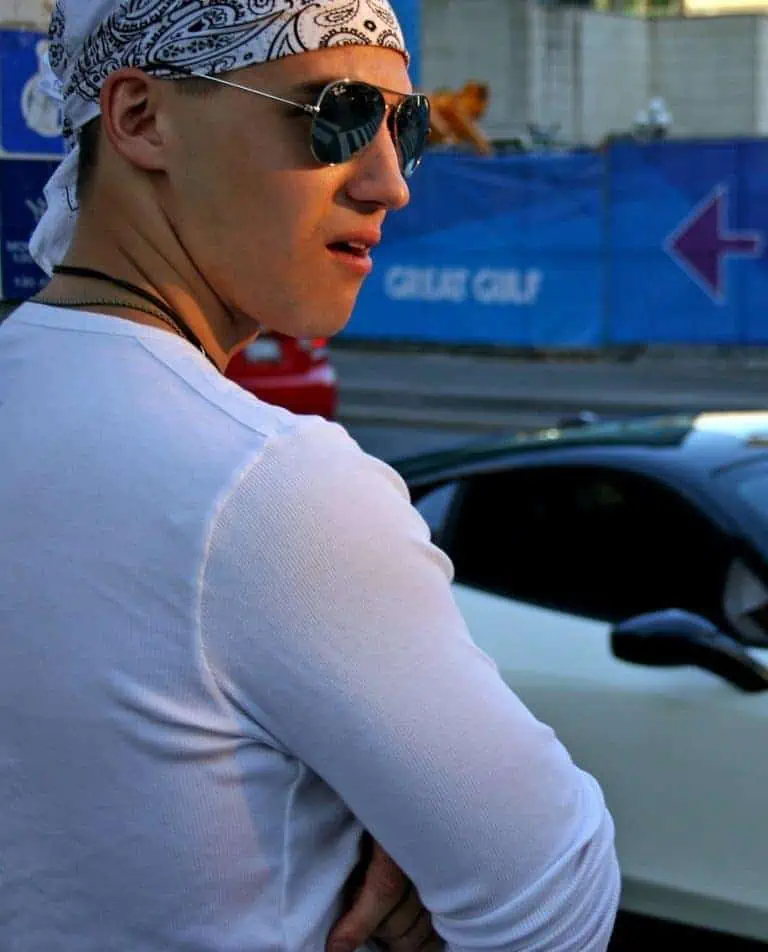 Jim Wicks is the founder of MotorVehicleHQ. With over two decades of experience in the automotive industry and a degree in Automotive Technology, Jim is a certified car expert who has worked in various roles ranging from a mechanic, car dealership manager, to a racing car driver. He has owned more than 20 cars over the past 15 years. Ask him about any vehicle you see on the road and he can tell you the make, model and year. He loves the aesthetics of all things cars, and keeps his vehicles in pristine condition.
In his free time, Jim enjoys getting his hands dirty under the hood of a classic car or taking long drives along the country roads. His favorite car? A 1967 Shelby GT500, a true classic that, according to Jim, "represents the pure essence of American muscle."