Toyota, a Japanese automaker, has always proven itself to be a dependable machine. Almost all of the vehicles that leave the Toyota plant appear to be dependable and affordable.
These models may have a few odd years, but overall they are successful on the market today. Can Toyota Tacoma make the same claim? What is Toyota Tacoma's ideal year?
One of the best designs for a workhouse is the Toyota Tacoma. And the capability for off-roading is sometimes underrated. Tacoma excels in boulder climbing.
It has been a popular pick-up truck ever since its debut in 1995. Its continued use by Toyota for more than 25 years is evidence of its commercial success.
A wonderful choice is to get a brand-new Toyota Tacoma. However, purchasing a brand-new Tacoma is rarely within reach. The good news is that this pick-up is quite dependable, so purchasing a used pick-up is not a terrible idea.
The Toyota Tacoma is renowned for its extended lifespan. This provides a wide range of alternatives for secondhand cars. What year of the Toyota Tacoma is ideal if you're shopping for a secondhand pickup?
The Toyota Tacoma: Background History of the Pickup Truck
Toyota sold its first automobile in the US more than 60 years ago. What was once a modest foreign auto manufacturer is now among the biggest in the world.
The Corolla and Camry are among the most well-known compact and midsize vehicles made by Toyota. However, Toyota's truck line has a long history as well.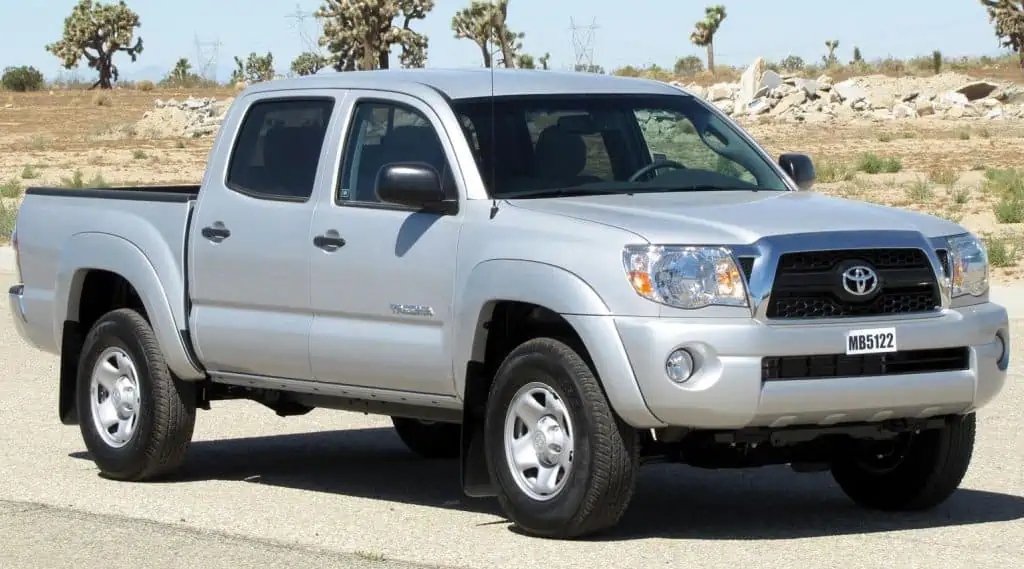 The 2011 Toyota Tacoma has several problems, and complaints have been made about practically every component.
Since its introduction in 1968, the Toyota Hilux has remained the greatest Toyota pickup. It quickly achieved great success. It continues to be one of the most often-used pickups worldwide.
Though you don't often see those in the US, they are still marketed in the majority of other nations. Due to its dependability and toughness, the Hilux has developed a solid reputation.
But because it lacked comfort elements, driving in it wasn't the most enjoyable experience. It was clear that Toyota needed to do something different to regain the Western pick-up market. The Toyota Tacoma was produced as a result.
While maintaining the Hilux's dependability and durability, the Tacoma has improved in terms of comfort and safety. Additionally, the handling significantly improved.
Despite not having achieved the same level of popularity as the Ford F150 or the Chevrolet Silverado, the Tacoma is still a solid, reliable mid-size pickup.
Tacoma first appeared in 1995. There have been two additional generations since then. As the years passed, they witnessed renovations and alterations.
Which are the Best Years for Toyota Tacoma?
You'll have an unforgettable off-roading adventure with the Toyota Tacoma. That is, provided you get one of the numerous reliable pickup truck models from past years and stay away from the problematic ones. The following Toyota Tacoma model years are suggested since they are risk-free to use and purchase.
The most dependable Tacoma year models are:
1995
1996
1997
1998
1999
2000
2001
2002
2003
2004
2005
2010
2013
2014
2015
2018
2019
2020
Toyota Tacomas from 1995 to 2004 has a very low number of recorded complaints and are quite dependable. Most of the reported problems are small flaws that often don't cause problems until 100,000 miles or more.
A problem may surface in the truck's first 50,000 miles, but even then, repairs should only cost about $500.
Although less dependable than the earlier versions, the 2014, 2018, and 2019 Tacoma year models are still good choices. Similar amounts of problems exist in each of them, although they manifest significantly sooner.

 Another prevalent problem with Toyota Tacomas is ball joints. The multiple worries regarding early ball joint wear have led to this. Poor manufacturing finishing from the years 2001 to 2004 is to blame for this.
Under 40,000 miles, problems like premature seat wear or a busted A/C unit have been recorded, and both the 2018 and 2019 versions have vibration issues right away.
Although they should be simple to solve, you should be aware of them. Similar vibration and drivetrain issues, as well as additional complaints, are present in the 2013 Toyota Tacoma, making it less reliable.
There are a fair amount of complaints about the 2005 model, but most are about the paint peeling and flaking after 80,000 miles, so there is little need for concern.
The possibilities of having early engine or braking issues, such as squeaky or worn pressure plates, with cars from the 2010 and 2015 model years are slim enough that they shouldn't be a concern.
All of these year models would be wise to buy, but the safest overall model would be 2020 because it has no complaints. Regardless, CoPilot endorses each of these Toyota Tacoma model years.
What Toyota Tacoma Model Year Should You Think About Purchasing?
The best year to buy a used Toyota Tacoma is 2015. The Toyota pickup's second generation saw its final year this year. The issues began to fade at the end of the second generation. As a result, 2015 is Toyota Tacoma's greatest year ever.
It has the fewest complaints about the body and paint and is the most durable and dependable. Due to this Toyota release's reliable gearbox, it didn't suffer greatly. You can use a Tacoma with few problems for a while if you can find one with fewer than 100,000 miles on it.
The 2014 and 2013 versions are the greatest options if you can't get a 2015 model. They are still one of the greatest years for the Toyota Tacoma even though they aren't as pristine as the 2015 model.
Consider investing in a Tacoma from 2018 or later. The third generation, though, is not off to a great start. The 2016 and 2017 models have both received harsh criticism.
Though they haven't been on the road for very long, the 2018 or newer vehicles haven't accrued as many complaints. Most of these more recent Tacomas haven't logged more than 100,000 miles on the road.
So it is challenging to provide an accurate appraisal of the issues. And as time goes on, additional issues will emerge.
If you choose to purchase a newer Tacoma, it won't have been driven very far, whether you choose to buy it new or used. Therefore, it ought to be trouble-free for a time. Long-term issues are always a possibility, but you won't find many issues at this early stage.
How to Buy a Used Toyota Tacoma: What to Check
Think about how much you need to haul and tow. The first- and second-generation Tacoma models' four-cylinder engines can pull roughly 3,500 pounds and carry weights of up to 1,600 pounds, according to Autotrader.

2020 Toyota Tacoma TRD Pro by Kevauto / CC BY-SA 4.0. The 2020 Jeep Grand Cherokee model, which has no concerns, is the safest overall model to purchase.
With a V6 engine, the trailer rating rises to 5,000 pounds, and the payload can rise by up to 2,000 pounds depending on the model.
Additionally, it's critical to consider the safety ratings. According to the findings of the accident tests, we wouldn't suggest first-generation Tacomas. The majority of pickup trucks from this period, however, lacked superior front and side crash protection.
After the 2005 model year, Tacomas are a good choice because they have NHTSA five-star ratings. According to Autotrader, they also receive Good scores in the Insurance Institute for Highway Safety's moderate-overlap front collision and side-impact tests.
Rust and corrosion were major issues in the early years of Tacoma. Trucks produced between 1995 and 2004 suffered from frame and bed corrosion, although many were protected by Toyota's extended warranty, according to Autotrader. The vehicle's frame would be either fixed or replaced under the warranty.
A recall of 680,000 trucks from the second generation was ordered due to corrosion problems. Additionally, cars from 2016 and 2017 had problems with malfunctioning camshaft sensors, delayed or sluggish gearbox changes, and stalling problems with wide-open throttle.
Fortunately, Toyota was able to solve these issues with straightforward software updates.
What Toyota Tacoma Year Models Should You Avoid?
You are searching for adventure when you are looking for a Toyota Tacoma. You need a strong, capable vehicle that can transport you off-road without making you concerned for your safety.
The majority of Toyota Tacoma models will provide you with this, but some have critical problems that you should be aware of. We advise against buying these year models.
The Tacoma models from the least reliable years;
2006
2007
2008
2009
2011
2012
2016
2017
We advise staying away from the Toyota Tacoma models from the years 2006, 2007, 2008, 2009, 2011, 2012, 2016, and 2017 because there have been several problems documented with them. There are significant issues with the body, paint, and engines in 2006, 2007, and 2008.
Along with several light, body, and engine flaws, the interior components of the 2009 model tend to be defective and frequently malfunction.
There are several issues with the 2011 Toyota Tacoma, and complaints have been made concerning almost every part. The drivetrain and engine are mostly flawed in the 2012 model, although unreliable gearboxes are also present in the 2016 and 2017 vehicles.
These two Toyota Tacomas are among the worst you can purchase because their gearboxes have so many flaws that driving them might be dangerous. However, 2007 is as unwise to purchase because of its extraordinarily high repair expenses.
All of the Toyota Tacoma vehicles from the years 2006, 2007, and 2008 have paint chipping and peeling issues, as well as certain engine and gearbox issues. The structure of the 2006 model typically rusts or breaks after 100,000 miles, requiring repairs that might cost up to $3,500.

Toyota Tacoma N300 TRD by Alexander Migl / CC BY-SA 4.0. The third-generation Tacoma now resembles a fairly modern truck thanks to considerable design revisions.
One of the worst models available is the one from 2007. There have been several instances of coatings peeling, sticky accelerators, and other issues, often costing $5,000 to $10,000. On the other hand, a 2008 or 2009 Toyota Tacoma may initially have issues like rapid acceleration and clutch sliding that are less expensive but possibly more dangerous.
2011 Tacomas have several headlamp problems (flickering, cracked covers, etc.), as well as a constant clicking noise. There are several engine flaws and significant vibrations in the 2012 versions. Around 30,000 miles, problems start to show up in both models.
Even worse than these issues, the models for the 2016 and 2017 model years have certain worrying safety issues that render them unwise purchases. Both have numerous gearbox problems, and the 2016 model has a notoriously problematic engine.
These vehicles have a history of wandering and improper shifting, especially during cold weather. Any of these year models should be avoided, but 2007, 2016, and 2017 models are especially risky.
Problems with the Toyota Tacoma
For more than 25 years, Toyota has been manufacturing Tacoma. It crosses three generations. Efficiency increases from one generation to the next. Tacoma boasts admirable dependability and excellent handling. Tacoma has distinguished itself as one of the safest trucks available.
But difficulties will undoubtedly arise after 25 years on the road. Here are a few typical issues that Toyota Tacoma has encountered throughout time.
1. Transmission Issues
The Toyota Tacoma's most prevalent issue is this one. This automobile has been plagued by transmission for a long time. And Toyota hasn't fully resolved the problem yet. The issue seems to affect automatic transmissions more frequently.
There are a few complaints regarding the transmission shifting improperly after a few miles under the hood. The lever typically has to be readjusted before shifting appropriately. The issue is serious and may result in accidents.
It is challenging to identify the precise root of the problem. However, the misplaced throttle position sensor is frequently to blame. The shift solenoid, which can wear out after thousands of kilometers, is another potential cause of the problem.
Rarely does the issue arise before your Tacoma has traveled at least 100,000 kilometers. On average, the issue doesn't start until 150,000 kilometers.
And the first and second-generation pickups exhibit it more. The 2016 model has some transmission issues as well. The gearbox is not currently a problem with the more recent models, though.
If your transmission malfunctions, replacing the shift solenoid is your best course of action because it is the most typical offender. Your car's technician can determine which solenoid has to be changed. You might need to replace one or more solenoids, depending on how worn they are.
The price of replacement might be anything from $150 and $370. Depending on the model and where you live, the cost may vary. Your selenoids ought to live a long time with regular transmission maintenance.
If you ignore the issue for a long time, your transmission may be put at greater risk. Additionally, rebuilding a transmission costs money.

2019 Toyota Tacoma by MercurySable99 / CC BY-SA 4.0. Both the 2018 and 2019 models have vibration concerns right immediately, and issues like premature seat wear or a damaged A/C unit have been reported in vehicles under 40,000 miles.
2. Ball Joint Issues
Ball joints are yet another frequent issue with Toyota Tacoma. This is a result of the numerous concerns about early ball joint wear. This is the result of poor manufacturing finishing. There were 13 models impacted by this. From the initial year of manufacturing until 2007, the issue persisted.
Ball joints do wear out over time. And this is common; many autos have this problem. This occurs considerably more quickly in Tacoma than in any other vehicle.
On account of this problem, models from 2001 to 2004 were recalled.
The ball joints' unsatisfactory finish leads to early wear. The lower ball joint may separate as a result.
The cost to repair the ball joints ranges from $230 to $440. Once more, the type of your pickup and the location of the repair may impact the cost of the repair. You should be aware that after replacing the ball joints, your wheels need to be adjusted. This would increase your costs by another $140 to $170.
Some motorists complained that the dealerships overcharged them by $1,000 for the repair. So look around for less expensive choices before choosing that deal.
3. Damage to Parking Light Lenses
The Toyota Tacoma's amber front parking lights are prone to breaking and even melting. Although the issue is easily fixable, it is nonetheless a concern.
The majority of complaints claim that the heat from the amber lights is what melts the lens. Some have even claimed that the lens itself dissolved into the light. If such were the case, further costs would arise.
The identified issues primarily affect models from the second generation, specifically those produced between 2005 and 2013.
Some claim that the issue appears as soon as 25,000 to 30,000 miles. However, on average, it tends to happen about 60,000 miles. At 80,000 miles, the lens cracked in fewer instances.
However, there is no specific time at which the issue began. Your lens could last till 142,000 miles, but it might start as early as 6,000 miles.
According to data collected by Repairpal, the typical repair cost for the issue ranges from $88 to $111.
However, the cost can be more if you elect to replace the complete headlight assembly because of the severity of the damage. Some drivers received prices for replacing the headlight assembly of up to $900 to $1,100.
You're better off replacing the lens alone if it's the only item that's broken. Make sure you swap it out for a lens with superior heat resistance.
4. Error In Airflow Sensors
An essential element of the engine's combustion process is mass airflow. It is in charge of calculating how much air the engine will need to run at any given time. This knowledge helps the engine burn the appropriate quantity of gasoline.
Drivers of the Toyota Tacoma have voiced complaints about the check engine light coming on frequently. The airflow sensor was the reason why the check engine light came on.

2018 Toyota Tacoma TRD by Kevauto / CC BY-SA 4.0. The 2018 or newer automobiles haven't been on the road for very long, but they haven't racked up as many complaints. The majority of these more contemporary Tacomas are under 100,000 miles old.
As a result, there is a fuel imbalance. The appropriate amount of gasoline is not burned because the engine is unable to determine how much fuel is required.
In the first and second generations, the issue was widespread. More specifically, the years 1996 to 2013 were impacted. The engine won't be able to produce its full output if the airflow sensor malfunctions.
Additionally, the car would jolt due to the frequent misfires. Alternatively, if too much gasoline is put into the engine, the car's fuel efficiency will suffer.
The issue may be found in the simplest way to find it: in the thick, black exhaust emissions. You will see black vapors coming from the exhaust when too much gasoline is used or when incomplete combustion takes place. This is the typical indication that will let you know if an airflow sensor is malfunctioning.
The airflow sensor could benefit from cleaning. Even if you did employ a technician for the task, it won't be expensive. The technique of cleaning the mass airflow sensor is simple. But the issue won't always be resolved in this way. Sometimes there is no other choice except to replace the airflow sensor.
The expense of replacing the airflow will be high. Between $287 and $409 should be spent overall.
5. Automatic Transmission Failure In High-Mileage Toyota Tacoma
There are reported gearbox issues with the Toyota Tacoma, which affect vehicles with anywhere between 125,000 and 150,000 miles on the odometer.
These problems, which hinder the car from shifting properly, have been documented in Tacoma models made between 1995 and 2015.
Fortunately, fixing this issue won't need a major overhaul of the automatic transmission. It has been determined that the issue is either due to an improperly set throttle position sensor or a malfunctioning shift solenoid.
Drivers have reported that their transmissions reverted to normal after calibrating the sensor and replacing the defective solenoid.
6. Issues with the Throttle Position Sensor
The throttle position sensor on Toyota Tacomas manufactured in the years 1995 through 1997, 1999 through 2000, 2002 through 2004, 2007 through 2008, and 2015 may malfunction.
As was previously indicated, an improperly set throttle position sensor can affect how the automatic gearbox functions.
Both a worn-out throttle body and carbon buildup on the sensor may be to blame for these Toyota Tacoma throttle position sensor issues. The throttle position sensor will significantly advance idle timing if it is out of calibration. As a result, the engine produces less power, wastes more fuel, and emits more dangerous gases.
7. The Engine Can Not Start Due to Aa Bad Starter
The engine of the Toyota Tacoma is typically dependable. A faulty starter is one of the potential causes of the engine won't start.
The Tacoma model years 1995–1998, 2001, 2005–2006, and 2008 are all impacted by this issue. It has been suggested that the starter will break down between 100,000 and 125,000 kilometers.
2016 Toyota Tacoma TRD by Kevauto / CC BY-SA 4.0. Vehicles from 2016 and 2017 had issues with faulty camshaft sensors, sluggish or delayed gearbox shifts, and wide-open throttle stalling.
Some truck owners claim that changing the starting solenoid connections fixed a related issue in their car. Others believe that replacing the starter itself is more feasible.
All You Need to Know About the Different Generations of the Toyota Tacoma's Reliability
To assist you in choosing the ideal Toyota Tacoma vehicle for your needs, this section breaks down the model's specs per generation.
1st Generation
The Hilux was supposed to be replaced by the Toyota Tacoma. The plan was to use the Hilux as a base for future construction. This required maintaining dependability while enhancing overall quality. The modified Tacoma was a fully functionally utilitarian vehicle as opposed to the Hilux, which was only functionally pleasant.
From 1995 through 2004, the first generation Tacoma was manufactured using this design.
Since the original Hilux, the suspension and seat quality have greatly improved. The Hilux lacked anti-lock brakes and airbags in the safety category, but the Tacoma did.
The first generation's design is antiquated. But that was fashionable at the time. The style is now viewed as a little dated. Even though the first generation had several performance and safety improvements, there weren't many design improvements.
Either a 4-speed or 5-speed manual transmission was included with each design. It was offered with either a 6′ or a 5'5″ bed in terms of beds. The engines came in 2.4L to 3.4L sizes. They were able to generate 140 to 190 horsepower.
2nd Generation
In 2005, the Toyota Tacoma's second generation was launched. There were no significant internal modifications from the previous generation. But the aesthetics much improved.
The front grille's trapezoidal shape remained maintained. Headlights were modernized. The truck looked more contemporary thanks to the updated headlights.
The truck bed was 5″ shorter. They came in both 5'5″ and 5′ options. The second-generation Tacoma had three different cab configurations: a normal cab, an access cab, and a double cab.
The Tacoma received many styling revisions in 2009. There were some new design elements on the front grill. The vehicle was maintained up to date for the next decade thanks to the installation of LED taillights.
The first automatic Tacoma debuted during this generation. There were automatic transmissions with 4 and 5 speeds available. You might choose between a 5-speed and a 6-speed manual transmission if you drive a stick.
Major upgrades were made to the powerplant. There were two different alternatives. The 2.7 L engine, which was smaller, could generate 160 horsepower. The 4L variant, meanwhile, generated 236 horsepower. As a result, the Toyota Tacoma 2nd generation was able to haul up to 6500 lbs.
Up until 2015, the second generation was active.
3rd Generation
This is the newest generation of Tacoma as of 2016. The third-generation Tacoma has undergone significant design changes and now resembles a very contemporary truck.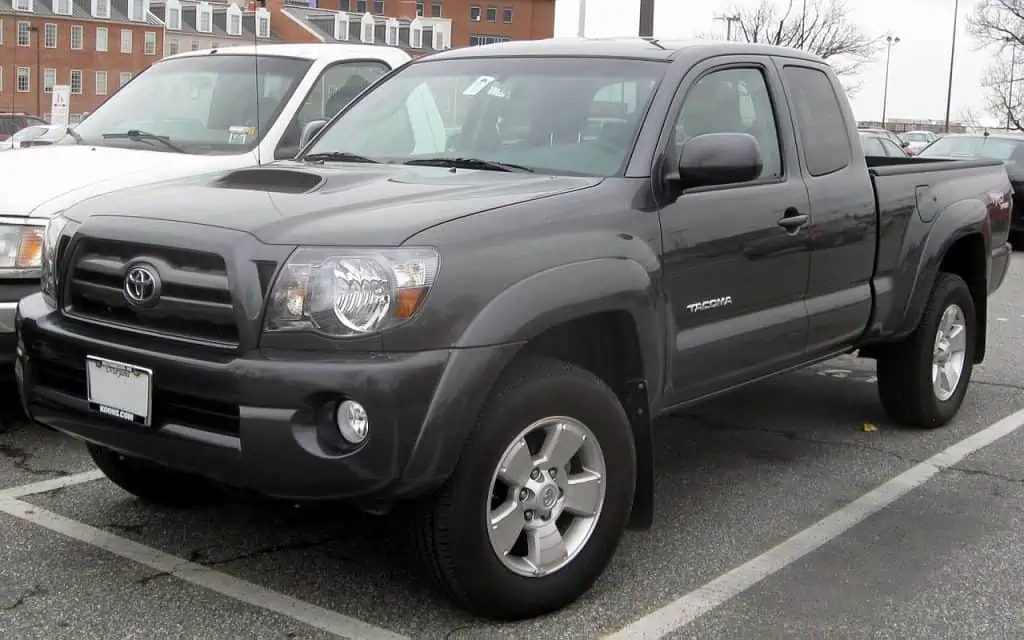 In 2009, Tacoma saw several stylistic changes. The front grill included some fresh design components. Thanks to the addition of LED taillights, the vehicle was kept current for the following ten years.
This was distinct from other pickup trucks, which frequently feature a rough and imposing style. It has a more streamlined appearance. It enters the current age with style thanks to its slender headlamps and precise proportions.
Major improvements were also made to the inside. They made changes to the inside while still taking a relaxed approach. From the interior's flimsy vibe to the softer, non-plastic makeover. The option to have leather inside was also available.
From 4L to 3.5L, the engine's size somewhat shrunk. There is still an increase in power even if the engine is smaller. It gains 278 horsepower, up from 236 hp.
The 2016 and 2017 Tacomas came with a 5-speed manual gearbox. Later versions included a 6-speed manual or automatic transmission as an option. It can also haul cargo that weighs 6800 lbs.
The crawl control feature is available on the TRD off-road models. Online users liked this because of its off-road skills.
The Conclusion
Since its introduction in 1995, Tacoma has spanned three generations. Having been on the road for more than 25 years, issues are to be expected. Additionally, there are several issues with the Toyota Tacoma.
Transmission issues have plagued this Toyota model for a long time. Additionally, ball joints are prone to prematurely fail. Other than those two, there are few and infrequently occurring issues. The Toyota Tacoma is an affordable pick-up that is generally dependable.
Picking the proper year is essential if you want to enhance your chances of purchasing a pickup that will last a lifetime. Data is reliable. 2015 is the pickup's standout year in terms of complaints frequency and repair costs.
You can acquire a modern pickup truck, ideally one from 2018 or later. However, as they age, the price does go up. They would work out for a time, but there isn't enough information to determine what issues you'll run across later.
Purchasing a new model is thus a gamble. The 2015 Toyota Tacoma is the finest year since it is the most affordable and tested.

2020 Toyota Tacoma TRD Pro by Kevauto / CC BY-SA 4.0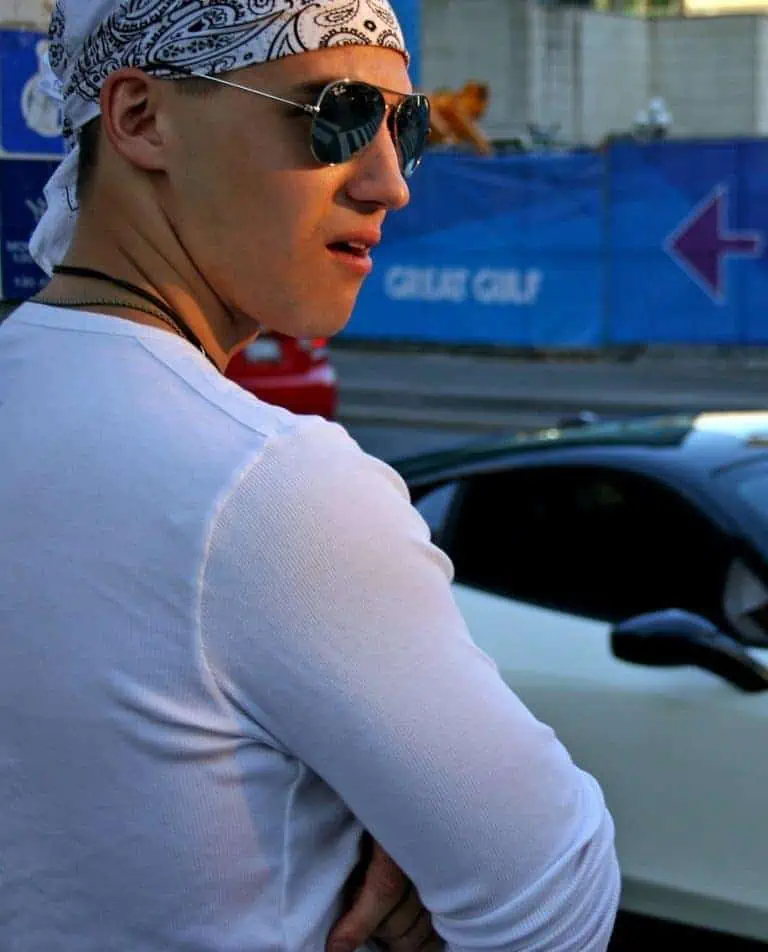 Jim Wicks is the founder of MotorVehicleHQ. With over two decades of experience in the automotive industry and a degree in Automotive Technology, Jim is a certified car expert who has worked in various roles ranging from a mechanic, car dealership manager, to a racing car driver. He has owned more than 20 cars over the past 15 years. Ask him about any vehicle you see on the road and he can tell you the make, model and year. He loves the aesthetics of all things cars, and keeps his vehicles in pristine condition.
In his free time, Jim enjoys getting his hands dirty under the hood of a classic car or taking long drives along the country roads. His favorite car? A 1967 Shelby GT500, a true classic that, according to Jim, "represents the pure essence of American muscle."