Toyota vehicles have a reputation for being unbreakable and having a long lifespan of more than 200,000 kilometers. In addition to their well-deserved reputation as tough trucks, they are also renowned for their astounding dependability, dependability, and quality of construction.
Toyota cars and trucks have traditionally received high accolades from customers. Because they survive so long, it's very uncommon for customers to form a relationship and a sense of devotion with their Toyota vehicles.
Many customers will continue to choose a Toyota vehicle because of this loyalty. Toyota provides everything you need, whether you're searching for a truck or an SUV.
Toyota provides two different kinds of pickup trucks: the full-size Toyota Tundra and the small Toyota Tacoma.
The Ford F-150, Ram 1500, Chevy Silverado, Nissan Titan, and GMC Sierra are just a few of the pickup truck juggernauts with whom the Tundra competes.
Even though the competition is fierce, the Tundra is competitive and, depending on who you ask, is among the most popular trucks sold in the United States. The Tundra is one of the best-selling pickups, according to a recent TrueCar survey, ranking fifth overall.
This article will discuss the Toyota Tundra model years to steer clear of, as well as the greatest Toyota Tundra years and some typical issues to look out for.
Background Information About the Toyota Tundra
The Toyota Tundra is Toyota's full-size truck and the Tacoma's larger brother. Since it's 1999 debut, it has been a successful seller for Toyota. There have only been two generations of the Tundra despite its existence for more than 20 years.

Tokyo, Japan's Megaweb Toyota City Showcase included a Toyota Tundra by Taichi Hiromatsu / CC BY-SA 4.0
The first generation Tundra was introduced in 2000, and the first generation's production ran from 1999 to 2006. Then, in 2007, it underwent a makeover for its second generation. Although the model was updated in 2014, it is not officially a third generation.
The Tundra is a workhorse with strong off-roading and hauling capability in addition to its remarkable durability. If off-roading is your thing, the V8 engine in the TRD Pro Tundra can haul over 10,000 pounds.
A wide range of standard safety features is also included with the Tundra, including automatic emergency braking, pedestrian recognition, frontal collision warning, and a rearview camera for hitch assistance.
In addition, the Tundra comes standard with adaptive cruise control, automatic high-beam headlamps, and lane departure warning. According to your demands for a vehicle, you may choose the Tundra with a V6 or V8 engine, a double cab, or a CrewMax.
The base versions of the Tundra range in price from $33,675 to $48,895 if you're interested in buying one.
Which Ones are the Toyota Tundra Years to Avoid?
The Tundra is not flawless, despite being a highly coveted truck with numerous favorable evaluations. We'll explain why you should avoid a few particular years.
The Toyota Tundra Year to Avoid 2007
Consumer reviews from 2007 revealed that the engine was the main problem, with some people claiming a complete failure. The two concerns most frequently reported in the 537 total complaints in this customer study were air injection pump failure and banging pistons.
Additionally, the National Highway Traffic Safety Administration received reports of problems with the speed control, engine cooling, and accelerator pedals. Although these are risky problems, they are minor compared to those with other brands.
When compared to superior model-year choices, the 2007 Toyota Tundra is not worth a second look. Starting, the 2007 model received a 3 on Consumer Reports' ratings for expected dependability and customer satisfaction.
Despite being average, a 3 is below par for the Tundra. In the 22-year history of the model, only two years, 2002 and 2007, have received a rating of less than a 4. Out of all the model years, the 2007 Tundra had 69 complaints from owners, which is the most.
The most frequent concerns reported with the 2007 Toyota Tundra center around pricey to fix engine problems.
The following problems have been reported by owners: stalling when driving, abrupt accidental acceleration, banging pistons while cold, stuck air pumps, stuck air valves, and stalling while driving.
Most of these problems are said to arise at lower mileage points, can be serious, and are very expensive to fix. For instance, a damaged air injection pump might cost more than $3,000 to repair.
We advise staying away from the 2007 model year for the aforementioned reasons. Additionally, if at all possible, we advise staying away from the model years 2005 through 2008. The most complaints were made about these model years altogether, with 2007 leading the list.

2022 Toyota Tundra CrewMax Limited by Kevauto / CC BY-SA 4.0. The malfunctioning wastegates on the turbochargers is one of the 2022 Tundra problems that have received the most attention.
The Toyota Tundra Year to Avoid 2012
2012 was the Tundra's worst year to date. Consumer complaints about the electrical, gearbox, and engine have been prevalent only this year.
The air induction pump, which has a significant repair cost, was the most common problem cited. On average, problems were discovered after 74,000 miles, costing more than $3,000 to fix.
Transmission failure emerged this year as another significant problem. The gearbox is like the beating heart of a car, and when it fails, a host of serious problems follow.
In the case of the Tundra, gearbox problems first surfaced at about 9,700 miles, which is incredibly low for a vehicle with a reputation as reliable as a Toyota. The average cost to replace a transmission is $5,000.
Due to the high number of engine problems that were reported for the 2012 Toyota Tundra, carcomplaints.com dubbed it the "Worst Model Year."
Despite not having the most complaints, the 2012 model year was deemed the worst by the auto research company because the complaints on 2012 are connected to more expensive repairs that have reportedly been documented to occur at lower mileage.
The 2012 model year was plagued with two of the top three faults out of all the issues reported for all the model years, which were (#1) a defective air induction pump with an average mileage of 73,000 and (#3) premature transmission troubles with an average mileage of 9,000.
The severity of both problems and the financial damage is severe because each one will cost thousands of dollars to fix.
Which Ones are the Best Years for Toyota Tundra?
A few Toyota Tundra years should be avoided, but there are many more to watch out for. If you're looking for a used car, look at the following years to get the most dependable Tundra available.
The Toyota Tundra for 2013
Following all of the significant problems in 2012, the 2013 Tundra debuted with a bang. This particular Toyota Tundra model was highly praised and outperformed all others.
Additionally, it earned the title of the finest full-size truck of the year and ranked second among the best-used full-sized vehicles.
The improvements made by Toyota were a big factor in the 2013 Tundras' success. They improved the interior and exterior trim options and even installed a GPS.
The Toyota Tundra for 2015
The Tundra saw a minor improvement in 2015, particularly inside. The business also produced the TD Pro as a surprise for drivers who enjoy off-roading. The 5.8L engine, which has a 381 horsepower rating and a towing capability of up to 10,500 pounds, was originally released this year.
Highway gas mileage was 19 MPG, and starting prices were as low as $16,000. Nothing compares the Tundra to other full-size trucks on the market, which is why it's still going strong.

Toyota Tundra TRD by order_242 / CC BY-SA 2.0  It is the best for off-roading since it has a V8 engine and it can haul over 10,000 pounds of load.
The Toyota Tundra for 2018
One of the first full-sized trucks to receive a flawless score from Consumer Reports was the 2018 Toyota Tundra. In addition to having a sleek outside, it is also sturdy enough on the interior to tow and pull.
If you can find a 2018 Toyota Tundra with low miles, you've struck gold. If not, your truck may still serve you well for a few more years because it is dependable and sturdy.
Which Ones are the Common Issues and Complaints with the Toyota Tundra?
A superb full-size pickup truck, the Toyota Tundra includes the following features:
Exceptional truck quality
Many choices for customization
Robust capabilities throughout the board
Yet the Tundra has certain problems, just like all other cars (even other Toyotas, like the Sienna). The most typical ones are listed below.
The Toyota Tundra Common Issues: 2007 to Present
The Toyota Tundras' common mechanical problems range from 2007 to the present and include;
1. Failure of the Secondary Air Injection System
After a few years of vehicle aging, many Tundra owners encounter secondary air injection system failure. A unique mechanism that reduces cold start emissions is the problem. But corrosion might damage the system.
This problem is caused by water entering the air injection pumps and occasionally the valves. Toyota addressed this common problem. On affected Tundra vehicles, the warranty was increased to 6 years/60,000 miles.
2. Failure of the Integrated Brake Controller
The factory-installed brake controller is standard on more recent Toyota Tundra models (IBC). It turns out that it doesn't provide trailers with adequate stopping strength. Installing aftermarket brake controllers is a common solution for this issue among Tundra owners.
3. Poorly Designed Floor Mats (Experienced In 2007 to 2010 Models Only)
The floor mat design in Tundra models from 2007 to 2010 is flawed. The layout makes it simple for the accelerator pedal to become jammed while being depressed. Toyota fixed the issue by recalling the vehicles and instructing its dealers to:
Modify the floor mat's shape.
Change the floor mat for one that has been redesigned.
4. Accelerator Pedal Sticking (Experienced In 2007 to 2010 Models Only)
Numerous Tundra owners claimed to have encountered unexpected acceleration. Toyota looked at this problem and discovered the underlying reason. A mechanism on the bottom side of the gas pedal creates friction to give the pedal the right sensation.
2015 Toyota Tundra SR5 CrewMax by order_242 / CC BY-SA 2.0. Owners reported issues like sticky secondary air pumps, knocking in the pistons, and failing air injection pumps.
The friction device became overly frictional as it wore out. Due to this, the pedal either returned too slowly or became stuck. Toyota recalled Tundra models from 2007 to 2010 so that the accelerator pedal may be reinforced. It made the pedal function properly.
5. Failure of the Driver's Side Power Window Master Switch (Experienced In 2007 to 2011 Models Only)
In Tundras manufactured between 2007 and 2011, it's typical for the driver's side power window master to switch to short circuit, overheat, and melt. There wasn't enough lubrication on the switch's sliding electrical connections.
The lubricant shields the switch from dirt and moisture, therefore this is a problem. In 2015, Toyota announced a recall and provided a free switch circuit board replacement.
6. Power Door Lock Not Working
Power door lock malfunctions are frequent in Toyota Tundras of the second generation. A defective actuator motor in the door or an electrical problem is typically to blame for this. You may identify the issue's primary cause with the aid of this post.
The Toyota Tundra Common Issues: 2000 to 2006
The most common mechanical problems with Toyota Tundras from 2000 to 2006 include:
1. Premature Wear In the Front Lower Ball Joints
The manufacturer lubricates the lower ball joint upfront. An improper lubricant was utilized for a while. This lubricant immediately failed, causing early ball joint wear.
The first sign is difficulty steering. The ball joint might separate from the knuckle and cause the vehicle to lose control if the issue is not fixed. To fix this problem, Toyota recalled hundreds of thousands of Tundras in 2007.
2. Corrosion of the Frame Too Soon
Many Toyota Tundras from the first generation are prone to early frame corrosion. It is a result of improper frame coating during construction. To assist Tundra owners in resolving this problem, Toyota agreed to spend $3.4 billion.
3. Propellant Degradation In Airbags
In first-generation Toyota Tundras, the front passenger airbag inflator is missing a chemical drying agent. The drying chemical absorbs moisture. As a result, too much moisture collects and accelerates the breakdown of the propellant.
The likelihood of the airbag blowing up when it deploys rises as a result. To address this problem, Takata, the producer of airbags, and Toyota together issued a recall.
Reliability of the Toyota Tundra from Model Years 2013 to the Present
The "greatest" Toyota Tundra model year, in terms of general dependability, complaints, and praises, is 2013, in our opinion. According to Consumer Reports, the 2013 model has excellent statistics.
It earned an outstanding 4 out of 5 for customer happiness and a flawless 5 out of 5 for reliability. In 2013, the road factor scored well, receiving a 4 for acceleration and a 5 for transmission.
2016 Toyota Tundra SR5 4WD Double Cab by SsmIntrigue / CC BY-SA 4.0 The truck's brakes and emergency handling are two of the few problems it possesses.
The website carcomplaints.com, 2013 had some of the fewest complaints (9 in total), with steering problems being the most often reported problem.
There are honors for the 2013 Toyota Tundra as well. It was rated the 2013 Best Full-Size Pickup Truck for the Money by U.S. News & World Report.
It received an overall score of 8.5 out of 10, which is based on the report's review of 87 pieces of data, and was rated second overall based on its performance within the 2013 full-size pickup trucks category.
Additionally, it ranked at number 22 on the list of the Best Used Full-Size Trucks Under $25,000. These factors make 2013 our choice for the "best" model year.
But with any of the model years from 2013 and beyond, you truly can't go wrong thanks to the truck's remarkable and reliable reliability. The model years 2013 through 2017 received the "Awesome" mark from carcomplaints.com.
The second generation Toyota Tundra was updated with a new navigation system for the 2013 model year, and a new Platinum trim option was made available. Additionally, the Tundra's TRD Rock Warrior trim was introduced that year.
Because of the Tundra's popularity, there are many used models available, and you can locate one for around $15,000. However, you'll need to look hard to find a 2013 significantly cheaper model year.
Most of them are around the $20k range due to their great resale potential. Depending on the model, mileage, and condition, a 2013 Toyota Tundra can range in price from $13,725 to $26,300 at retail.
Toyota Tundra Trucks In General: Are They Reliable?
The Toyota Tundra is consistently rated as one of the most dependable vehicles on the market, no matter where you look. The Tundra received the J.D. Power Quality award in 2020 and the J.D. Power Dependability award in 2019, with a combined score of 88 out of 100 for both qualities.
The Tundra had an exceptionally expected reliability score of 4.2 out of 5 when we averaged the dependability ratings from 2009 to 2021 from Consumer Reports.
The ratings didn't vary much when we compared the anticipated reliability of the Tundra first generation (from 2000 to 2006) to the second generation (from 2007 to the present). The anticipated dependability score for the first generation was on average 4.4, while the score for the second generation was on average 4.2.
The Tundra also fared well in iSeeCar.com's analysis, which looked at cars (not only trucks) that are most likely to endure longer than 200,000 miles, much like the smaller Toyota Tacoma.
With a 2.9 percent average, the Toyota Tundra was one of the cars with the fifth-longest lifespan overall. It placed second in the truck category.
Out of 17 full-size vehicles in its category, it has a RepairPal Reliability Rating of 3.5 out of 5.0, placing it sixth overall. The Tundra has above-average reliability when compared to other vehicles in its class, whereas other full-size trucks score an average of 3.0 out of 5.0.

Tundra TRD Rock Warrior by Dennis Elzinga / CC BY 2.0 This particular off-road-themed option package was added by Toyota to their lineup of pickup trucks in 2009.
What Is the Average Annual Maintenance Cost for the Toyota Tundra?
RepairPal estimates that Toyota Tundra owners bring their cars in for unplanned repairs on average 0.3 times a year, which is lower than the industry average of 0.4 times and comparable to other trucks in its class.
It has superior ownership to its peers and average ownership expenses, with an average yearly repair cost of $606. For other vehicles in its class, the average yearly maintenance cost is $936, and for all vehicle types, it is $652.
Similar to its peers, but higher when compared to other vehicle models, where the probability of repairs being serious or major problems is 12 percent, the likelihood of repairs is 18 percent. Therefore, although Tundra repairs are often more extensive than the norm for all cars, they are not common.
The Conclusion
The Toyota Tundra is a consistently dependable and tough automobile. The minimal number of documented events is one factor in its greatness. Even then, the recall only lasted a little more than a year. The Tundra then returned with a boom and appeared to have all of its problems resolved.
You should know what to look for if you want to buy a used Tundra, though. Making sure you select a year without a significant recall is one of the things to keep in mind.
Toyota is a respectable company that has produced several dependable vehicles. When the Tundra was first introduced, it appeared to be a pickup truck with features that only Toyota could manufacture.
Despite making waves in the business, it wasn't without its mistakes, some of which you should be aware of. You should think about which Toyota Tundra years to avoid if you're looking for a used Tundra.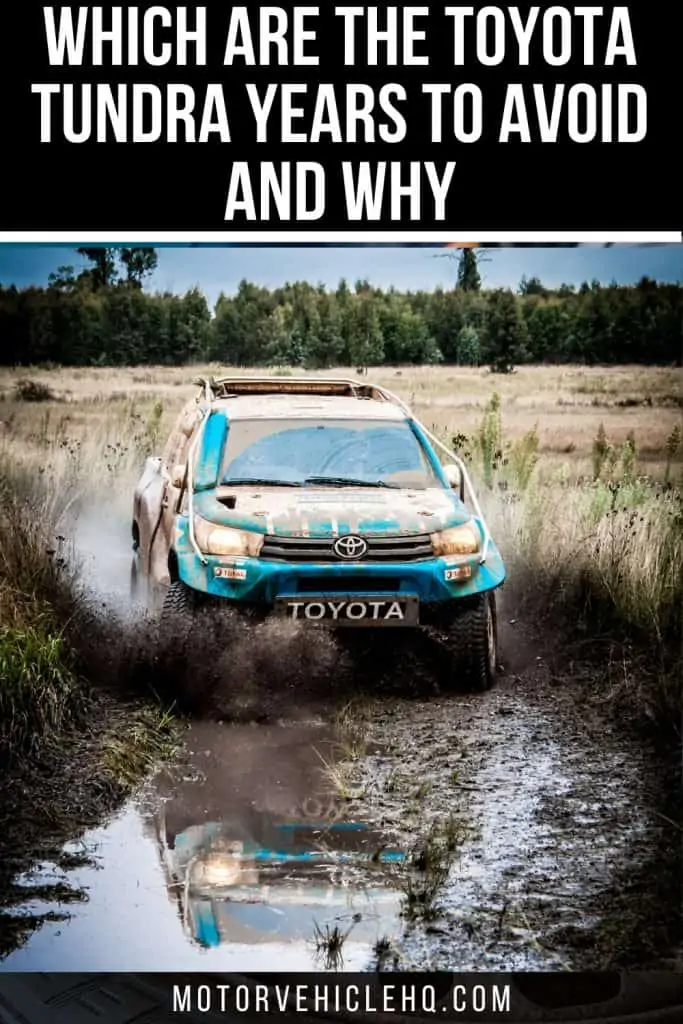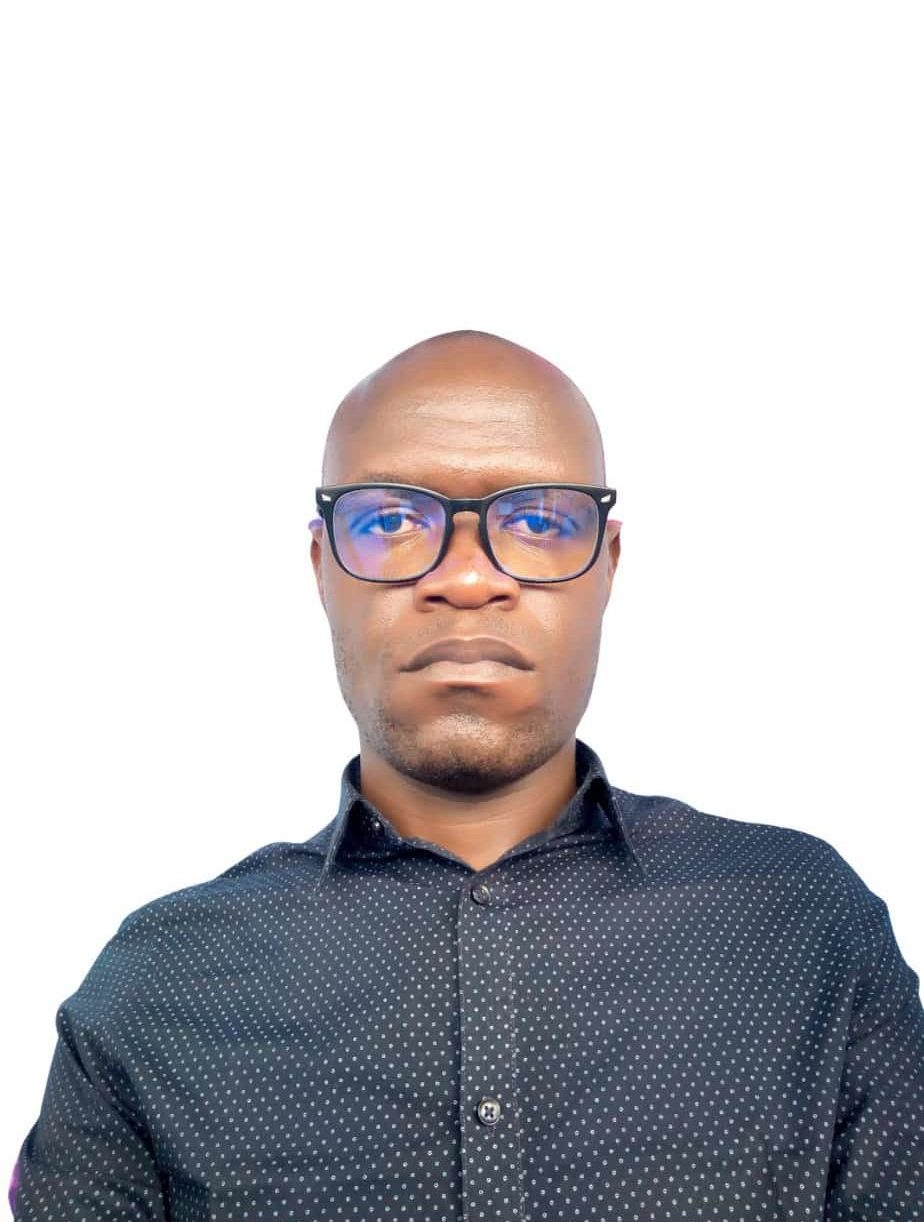 Nyangano Maurice specializes in vehicle troubleshooting and has more than 10 years of experience in the automobile industry. Over many years of experience as a car mechanic, he has acquired a broad range of skills, including engine repair, brake systems, electrical systems, and more. He frequently hosts community workshops and training programs to help motor vehicle owners understand their vehicles better.