The 6.6-liter Duramax V8 engine is a joint venture between General Motors and Isuzu developed by DMAX.
As the replacement for the 6.2L and 6.5L Detroit engines, the Duramax made its debut in 2001. It turned out to be a strong and formidable competitor in the light diesel market.
To ensure that GMC and Chevy pickup trucks outperform the competition, the engine has undergone several updates and enhancements over time.
If you're looking to buy a used Chevy or GMC truck, we'll tell you which Duramax years to avoid and which ones to choose in this post. This data is based on the volume of complaints customers have made about various model years. Let's start now.
The history of Duramax is extensive. We advise staying away from any Chevrolet vehicle powered by a Duramax engine from the years 2001 through 2010. In summary, the performance of the more recent model years has improved.
The initial engine was the 6.6L Duramax LB7 used in the GMC Topkick, GMC Sierra HD, Chevrolet Kodiak, and Chevrolet Silverado from 2001 to 2004.
Due to the lack of an exhaust gas recirculation system or a diesel particulate filter (DPF), it was the most straightforward model in the series (EGR). They followed afterward.
The LB7 was replaced by the Duramax LLY in 2004. Up until 2005, it was offered in the GMC Sierra, Hummer H1, and Chevrolet Silverado.
The Duramax LBZ was subsequently launched by GM for the 2006–2007 GMC Sierra, GMC Topkick, and GMC Savanna models as well as the Chevrolet Silverado HD, Kodiak, and Express.
The Duramax LMM, which first appeared between 2007 and 2010, is the final engine on our list that we also advise against using.
It is installed in the GMC Topkick, Sierra HD, Express, Chevrolet Kodiak, Silverado HD, and Savanna. To learn more about the specific problems plaguing certain Duramax model years, keep reading.
Overview of Duramax Engines
Isuzu and General Motors jointly own DMAX, which produces the Duramax brand of diesel engines. The diesel-powered engines are all in-line straight six-cylinder or V8 designs.
Chevy-branded trucks made by General Motors typically have Duramax engines installed. The following codes are used to identify Duramax engines: LB7, LLY, LLY/LBZ, LMM, LGH, LML, L5P, and L5D.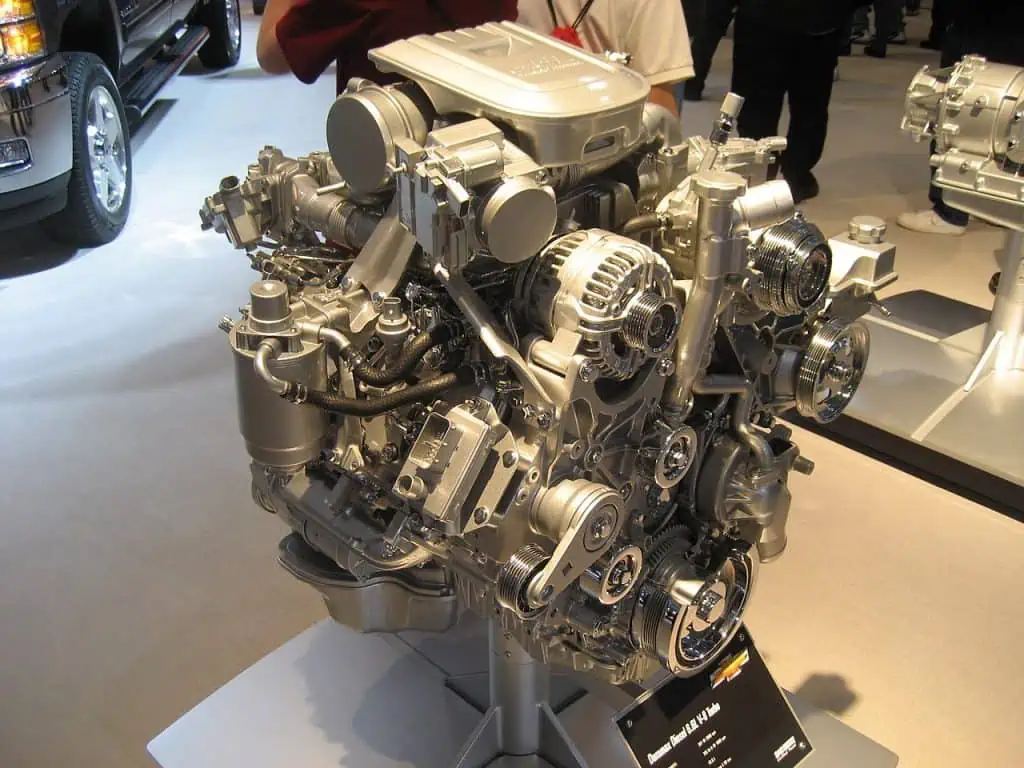 A typical Duramax engine by Dana60Cummins / CC0. The 6.6-liter Duramax V8 engine was created by DMAX in collaboration with General Motors and Isuzu. The Duramax debuted in 2001 as a replacement for the 6.2L and 6.5L Detroit engines. It proved to be a powerful and able rival in the light diesel market.
From 2001 to 2004, the Duramax LB7 was the first model made; it had a power output of about 300 horsepower and 520 lb-ft of torque. LLY models took over in the middle of 2004.
Nine (9) different Duramax engine versions have been produced over the years, the most recent being the L5P and L5D.
Unfortunately, not every Duramax engine is worth installing in your truck even though they are all designed to be used in demanding applications.
Duramax Years to Avoid: Which Ones are They?
There are many Duramax engines available if you're searching for fuel efficiency, dependability, comfort, and power. This is especially true if you're looking for a GMC Sierra or Chevy Silverado that's under ten years old.
As a result, you need to be aware of the Duramax years to avoid. We advise against purchasing any GM trucks with the following engines:
Driving Line claims that if you drive a Chevy Kodiak, Chevy Silverado, GMC Sierra HD, or GMC Topkick with a Duramax LB77 engine, a fuel injection system issue is almost certain to arise.
This is particularly true if the prior owner disregarded GM's instructions and did not get the injectors replaced as part of the warranty.
The most frequent issues that owners encounter with the Duramax LLY engine used in the 2004–2005 Chevrolet Silverado, Hummer H1, and GMC Sierra HD include overheating when towing and blown head gaskets.
One of the most popular Duramax engines might be the LBZ. It solved the LLY's problems with overheating and blown gaskets. But, due to pistons that shatter at higher horsepower, we advise against using it.
Also, some users lamented the fact that due to salt and excessive humidity in northern regions, cab corners and rocker panels rust more quickly.
From 2007 to 2010, the Duramax LMM replaced the LBZ in the Chevrolet Silverado HD, Kodiak, Express, GMC Topkick, Savanna, and Sierra HD.
Similar to its predecessor, it has broken pistons at higher horsepower levels. There is a failure spot on the diesel particulate filter as well.
2001 – 2004 Duramax LB7
The V8 Duramax engine's initial iteration, the LB7 Duramax, performed admirably. It was dependable and had a distinctly raw feel similar to what fans of modern diesel vehicles long for. The main problem, in addition to engine component leaks, was injector failure.
Even this issue developed after the injectors had traveled over 100,000 kilometers. The original owners eventually replaced these. However, before making a purchase, you should check to make sure. Check to see if the 200k-mile warranty still applies if the injectors were replaced.
2004 – 2006 Duramax LLY
You didn't have to be concerned about fuel-injector failure with this generation. Instead, overheating may affect your Duramax. This occurred whenever the truck had to exert a lot of effort while using its cargo and hauling capabilities. This engine wasn't treated well even over the summer.

Allison 1000 attached to Duramax engine by Dana60Cummins / CC0. The Duramax company has a long history. From 2001 to 2010, any Chevrolet car equipped with a Duramax engine is advised to be avoided. In conclusion, the more current model years' performance has increased.
But why did it get too hot? The air intake, however, has a known cause for this. The engine overheated as a result of poor design and a lack of airflow due to the cross-section. You should confirm the engine has an aftermarket intake before purchasing one just to be safe.
2007 – 2010 Duramax LMM
The LBZ's success made the LMM Duramax a hotly anticipated vehicle. It was polished, but there were structural problems. The pistons would have to be risked shattering if you wanted to tweak the LMM. This resulted in hot spots developing on the pistons as a result of the fuel injection setup.
This eventually caused the pistons to break, making your changes obsolete. This has also prompted frowns, along with the notion of adding extra emissions control components to this engine. As a result, this engine has turned off many diesel engine enthusiasts.
2011 – 2016 Duramax LML
A significant problem with the fuel system, specifically the fuel injection pump, was present in the LML Duramax. This is because it was prone to breakdown, which caused its fragments to end up all over your engine. The fuel system needed to have several parts replaced, and as a result, the tank needed to be cleaned.
So what specifically caused this mess? In any case, this engine was more potent than the ones GM had previously created. Higher fuel pressure was the price for this power, though. This was GM's only choice because they had to reduce pollution. Hence, the gasoline pump would malfunction.
The models mentioned above should be the only exception. The majority of older engines are sold with the fixes already in place. You can easily buy what you need in this situation. However, before you do that, you should be aware of which Duramax will make ownership the simplest for you.
Why are These Years Included In the List of Duramax Years to Avoid?
1. 2001 to 2004 Duramax LB7
Engine Type: 6.6-liter V8 with Four Cylinder Valves: The LB7 was extremely significant because it was the first iteration of the Duramax engine. It has four valves per cylinder and a 6.6-liter V8 engine. Moreover, it has an aluminum head engine block with a cast iron block.
Able to produce 300 Horsepower at 3,100 RPM: The technical specifications are excellent, producing 300 HP at 3,100 RPM. At 1,800 RPM, it produces 520 lb-ft of torque. Vehicles like the GMC Sierra HD and Chevrolet Silverado HD use this engine.
The first Duramax engine has proven successful, but it also has several issues. It had several problems, like any brand-new engine, and as a result, the creator was able to make improvements in the following models.
Prone to injector cracking: One of the most frequent issues with LB7 engines from 2001 to 2004 is the injector. GM is aware of this problem and has updated the design. To give customers peace of mind, the newer vehicles come with a seven-year or 200,000-mile warranty.
Because the injectors are prone to breaking, longevity may be affected. When it smokes continuously while idling, that is usually a clue that something is wrong.
No factory lift pump is present: The LB7 engines from 2001 to 2004 have an additional problem, which is the lack of a factory lift pump. Direct fuel injection and a high-pressure common rail fuel system are used. The lack of a fuel lift pump makes the CP3 injection pump vulnerable to strain.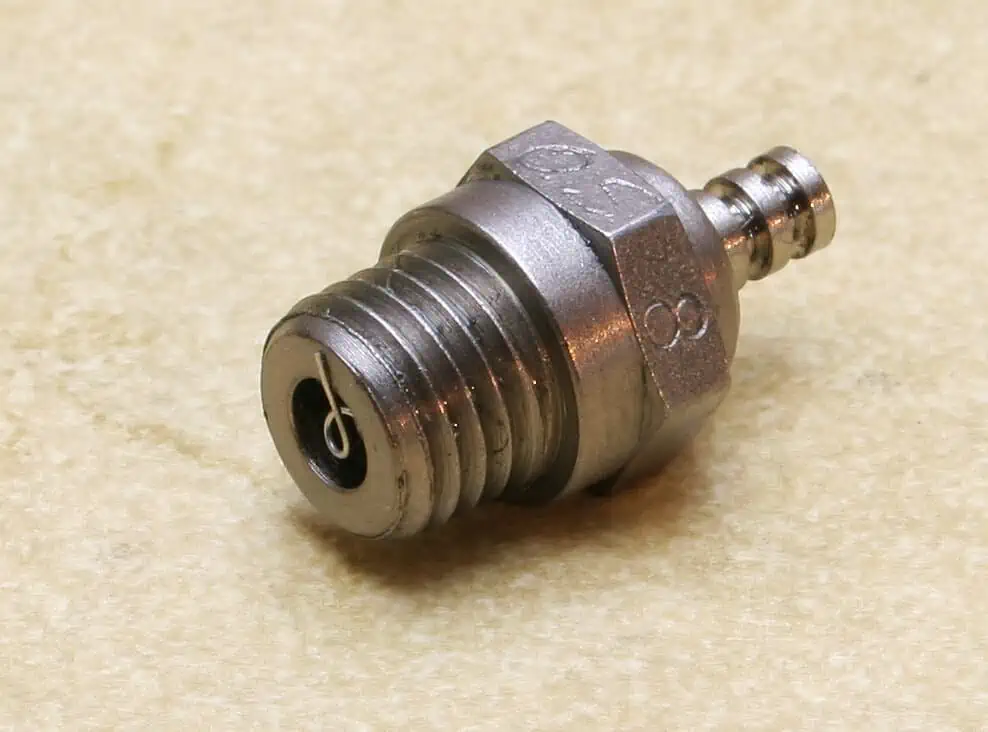 A standard non-idle bar glow plug by Stehfun / CC BY 2.5. The LLY and LBZ later experienced glow plug failure. The issue was discovered to be the faulty glow plug modules. If left unattended, a catastrophic engine breakdown is quite likely. GMC had to recall vehicles once more as a result of this issue.
The system can be too complicated to handle, especially after adding multiple modifications, leaving the engine vulnerable to harm.
Defective O-rings: Moreover, some engines may have defective O-rings, which several users have reported are prone to leaking. When the O-ring ages, a fuel leak will develop and the likelihood that air may enter the system will rise.
2. 2004 to 2005 Duramax LLY
Second-generation Engine of the Company: The LLY engine was introduced by Duramax in the middle of 2004. The second generation engine from the company is this one. The 2004.5 engine, which is found in the GMC Sierra and Chevrolet Silverado, was another name for it.
The majority of its parts are upgraded to those found in the first-generation engine. Yet, there were still issues.
Heating Problem: Overheating was a frequent problem with the LLY engine between 2004 and 2005. It happens frequently when towing with a car in particular.
Small Radiator: Overheating is a result of the radiator being smaller than on Duramax's subsequent engines. Moreover, a malfunctioning fan clutch or a broken water pump may be to blame.
Possess Restrictive Features: The LLY engines have a terrible reputation because they feature constrictive parts that will reduce your vehicle's overall performance. The turbo air inlet manifold is a nice illustration of one of them. It exerts more effort than is necessary, overworking the engine and increasing the likelihood of issues.
Head Gasket Defects: Another frequent occurrence in these engines is the breakdown of the head gasket. Another factor contributing to this problem, besides the flawed cooling system, is the poorly designed turbocharger. Your decision on aftermarket parts can also play a role.
Insufficient Fuel Pressure Relief Valve: Another problem with this engine to watch out for is the fuel pressure relief valve. At the back of the gasoline rail on the driver's side, there is a spring-loaded plug.
In the event of an overpressure, it can safeguard the rail. Yet, it can also deteriorate over time, particularly if it overworks. The engine won't be able to operate at its best because of this.
3. 2006 to 2007 Duramax LBZ
Can produce up to 360 HP of power and 650 lb-ft of torque: The LBZ is adored by many diesel fans. Its general design has undergone major changes to make it superior to many of its rivals, producing up to 360 HP and 650 lb-ft of torque. It is dependable and lacks any emissions control mechanisms.
Although it is a good engine overall, many people are still dissatisfied with some of its significant issues, hence it is on our list of Duramax engines to stay away from.
Damaged Piston: A cracked piston is a common problem with LBZ engines. Aluminum is cast for the latter. With 600whp, it most likely won't have any issues.
Yet beyond that, a piston failure is about to happen. Those that intend to use the factory engine shouldn't have a problem with this. That only poses a serious issue for individuals who intend to upload a mod.
Lack of a water pump: Another persistent issue in LBZ engines from 2006 to 2007 is water pump failure. Pushing engine coolant into the cooling system is the pump's principal job. It will consequently reduce overheating.
Easily Broken Plastic Impeller: The coolant can rotate in LBZ engines thanks to a moving fan and a plastic impeller. The material is fragile and brittle, making it easily breakable.
Suffer frequently from glow plug failure: Moreover, glow plug failure affects LBZ engines quite frequently. Diesel engines will absorb a lot of heat in cold weather, making starting a challenge. Such a situation can be handled with the glow plug.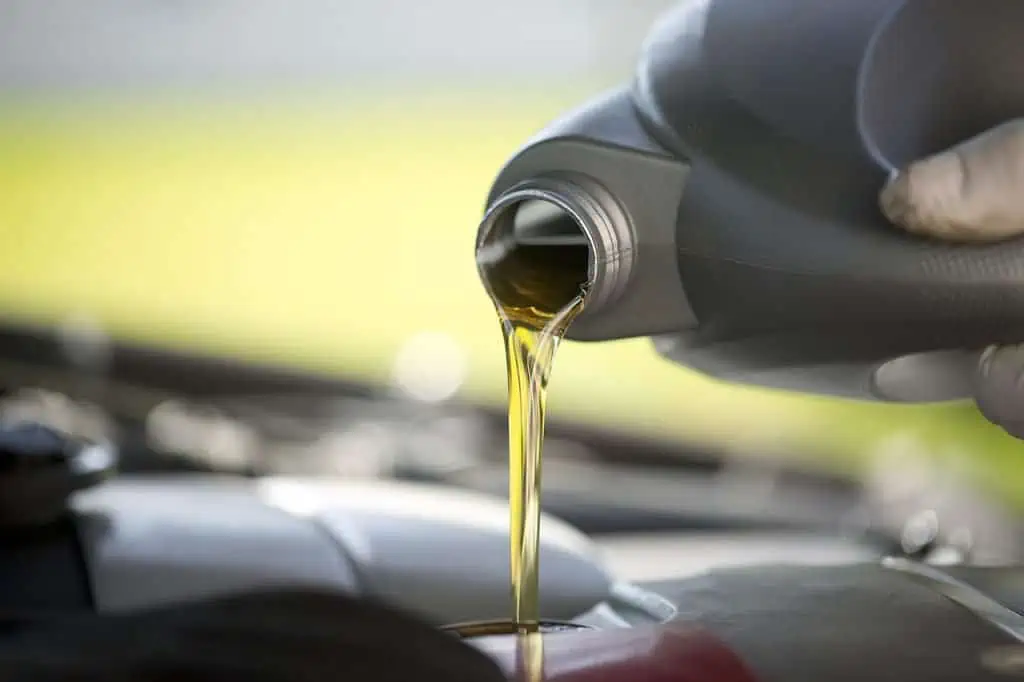 Fresh motor oil is poured into an engine by Aaberlanga / CC BY-SA 4.0. The 6.6L Duramax LB7, LLY, LBZ, LMM, and LML engines have an issue with excessive oil consumption, which is a fairly typical problem. According to experts, the PCV system on Duramax engines distributes more pressure into the intake. As a result, engine oil is applied to the turbocharger.
A Control Module problem: Yet, the same component can potentially constitute the problem itself. The control module, which is susceptible to current overload, is involved. The tip is a metal component that could detach and harm the engine.
4. 2007 to 2012 Duramax LMM
365 horsepower and 660 lb-ft of torque were its ratings: The 2007 introduction of the LMM engine replaced the LBZ engine. This engine has ratings of 365 HP and 660 lb-ft of torque according to SAE certifications.
Contains a variety of cutting-edge features that produce incredible power: Stricter emissions regulations were taken into consideration when building the engine. Despite this, it boasts various cutting-edge technologies, such as the intake airflow valve, to produce amazing power.
Excessive Diesel Particulate Filter Regeneration: Despite advancements over earlier iterations, the 2007 to 2012 LMM engines have several issues. For instance, its Diesel Particulate Filter caused a lot of people to complain.
The latter experiences excessive regeneration, particularly while making long drives. On the engine, it will result in back pressure. In turn, issues with the cooling and fuel systems may become evident.
Known for having transmission lines that leak: The LMM engines from 2007 to 2012 are also notorious for having leaking transmission lines. The cooling line's major job is to make sure that the system is running with enough coolant to prevent overheating. Nevertheless, the cooling line has a serious defect that causes it to pinch and leak.
Inadequate fuel rail pressure: In the LMM engine from 2007 to 2012, low fuel rail pressure can potentially be a problem. The likelihood of seeing this error on your dashboard increases with the heat.
Similar things can happen when you pull big equipment, especially if you're driving an old car with a lot of miles on it. There may be little power production as a result of this issue.
Failure of the Piston and Crankshaft: Users of this engine frequently report that the piston and crankshaft have failed. If you use an unmodified factory engine, you probably won't run into these issues.
But, if you have made modifications, keep in mind that this can increase the engine's power and place additional strain on the piston and crankshaft.
What Duramax Year Modes Can You Safely Purchase Used?
Up to 11 different versions of Duramax engines have reportedly been produced internationally since 2001, according to GM Authorities. They come in a variety of eight, six, and four-cylinder models with V or inline (I) layouts. This indicates that there are a variety of engines to choose from.
Early Duramax engines had a few inescapable issues that eventually cost owners money in maintenance. The following Duramax year models are suggested if you're searching for an engine that won't cause you too much trouble:
Duramax XLD25 2011 to 2021
Duramax XLD28 2012 to 2021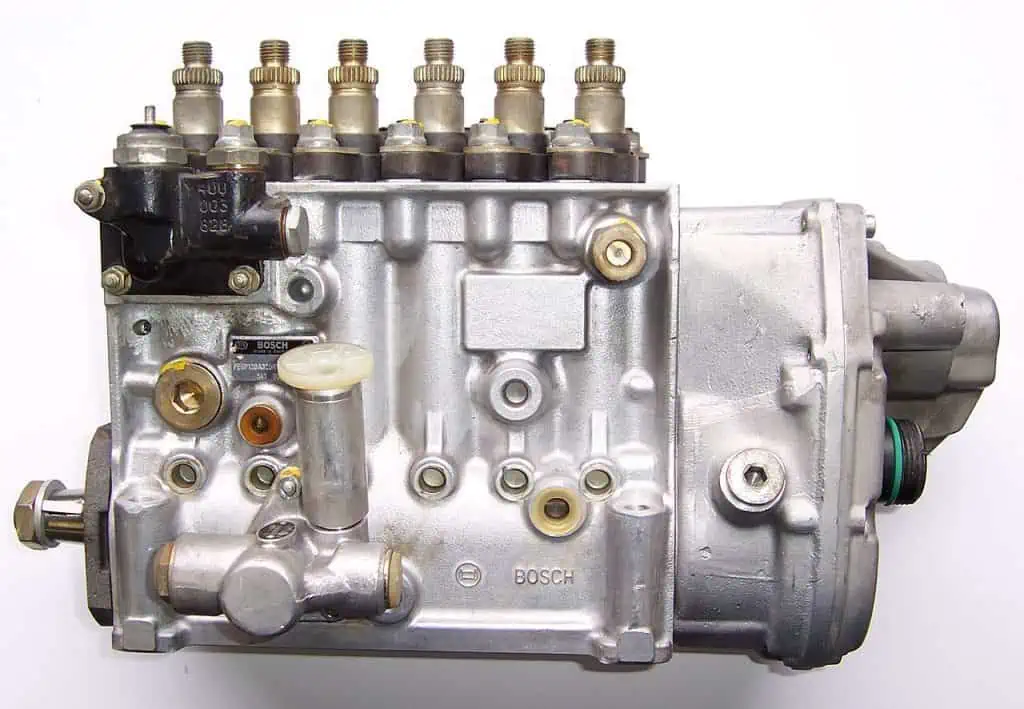 An inline diesel injection pump by Panoha / CC BY-SA 3.0. The fuel lift pump is one of the most common sources of problems for Duramax engine owners. Your truck won't start if this pump isn't working properly since it transfers fuel from the tank to the engine.
To comply with the new emissions requirements, considerable alterations were made to the Duramax engine in 2011. It is more complex than its forerunners, but it is also more dependable.
The Duramax model years produced between 2011 and 2021 are the safest ones you can purchase.
They include the Duramax LGH, LML, XLD25, XLD28, LWN, L5P, and LM2, as well as the Duramax LGH, LML, XLD25, and XLD28. Thanks to diesel exhaust fluid/urea injection technology, these engines go a step further to produce superior emissions.
Owners can improve fuel efficiency by employing exhaust after-treatments using an after-treatment system.
The only issue you might have with these engines is brittle tie rods that could break when drag racing, off-roading, or hauling sleds. The diesel particulate filter and exhaust after-treatment system both have potential points of failure.
Which Are The Usual Duramax Issues With Diesel Engines?
The Duramax V8 engine is no different from other engines in that it has its share of idiosyncrasies. Below are a few of the most frequent issues for all Duramax model years.
1. Fuel Injector Malfunction
Another frequent problem with Duramax engines that needs to be fixed or replaced is the fuel injectors.
The parts that break on them are the ball seats. This leads to a leakage that may impair functionality.
Before deciding to repair these parts yourself if you discover that your truck isn't running smoothly or idling unevenly, have a professional check out these components first.
Despite the seriousness of these issues, none of them can be resolved. You shouldn't let the cost of the repairs dissuade you from purchasing this quality work of art.
The LB7 Duramax engines frequently had early injector failure, which gave owners a lot of trouble. Fuel dilution resulted from the fuel injectors' propensity for fuel leaks. Due to this design defect, GMC was forced to recall the problem.
2. Water Pump Malfunction
Another essential part of your Duramax engine that aids in coolant circulation throughout the system is the water pump.
Your engine would quickly overheat without this coolant circulation, which could lead to harm down the road if not fixed right away.
Faulty water pumps were a concern for the LB7 and LLY engines. The engine will probably overheat with a bad water pump. To fix this problem, GMC released a more noticeable, redesigned water pump.
3. The Fuel Lift Pump Having Problems
For owners of Duramax engines, the fuel lift pump is a highly frequent source of issues. If this pump malfunctions, your truck won't start because it is in charge of pumping fuel from the tank to the engine.
Take your truck in for service right away if you're having this issue or aren't sure if your lift pump is functioning properly.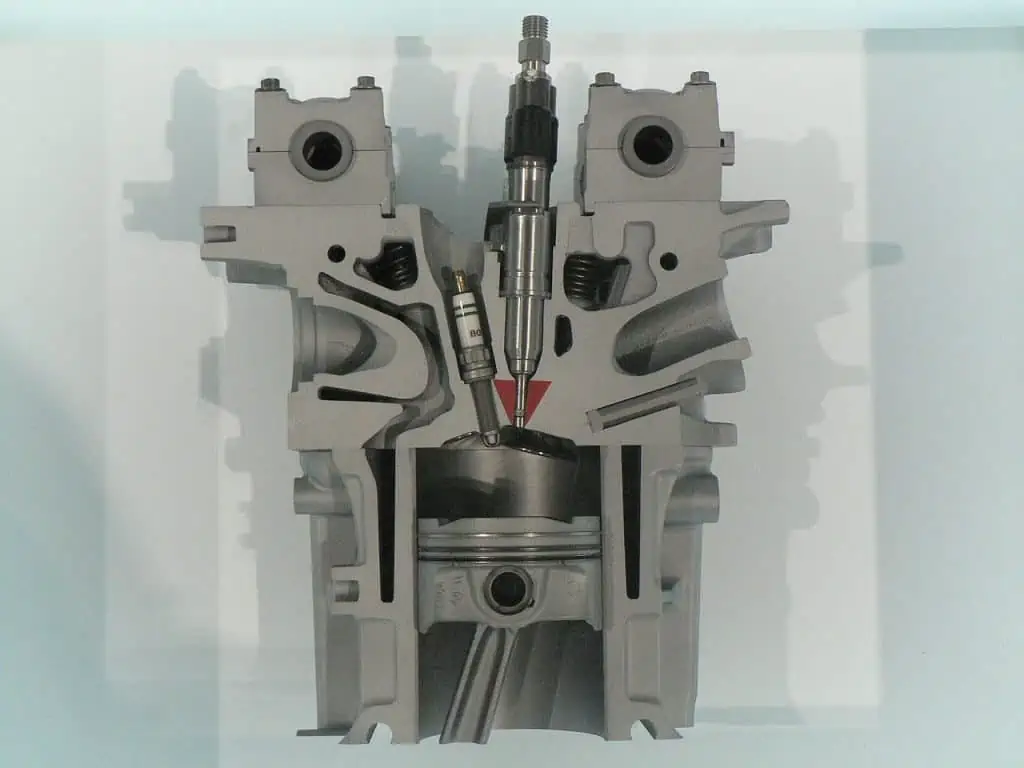 A cut-away fuel injector by Ton1~commonswiki / CC BY-SA 3.0. The fuel injectors are another common issue with Duramax engines that has to be addressed or replaced. The ball seats are the components that fail on them. This causes a leak that can affect functionality.
4. Excess Oil Consumption from Turbochargers
This problem is rather common and afflicted the 6.6L Duramax LB7, LLY, LBZ, LMM, and LML engines. Experts claim that Duramax's PCV system vents more pressure into the intake. This results in the turbocharger receiving engine oil.
5. A Glow Plug Going Out
Glow plug failure plagued the LLY and LBZ in the future. The defective glow plug modules were found to be the problem. A catastrophic engine breakdown is very possible if left unattended. Of this problem, GMC was forced to recall vehicles once more.
What Is the Duramax Diesel Engine's Life Expectancy?
Although the Duramax engine is a true feat of engineering, one of the most frequently asked questions about it is how long it will last. Luckily goodness, Duramax diesel engines are dependable by design and can travel hundreds of thousands of miles with the right care and upkeep.
Despite having over 100,000 miles on them, many Duramax cars are still in use today and continue to operate flawlessly. Several owners claim that Duramax engines have little to no trouble reaching 200,000 miles.
Duramax engines can have a lifespan of between 300,000 and 400,0000 miles with regular maintenance.
In the Duramax Forums, users claimed their cars had logged 300,000 or even 400,000 miles with the base engine alone. One user even made the astounding claim that he had driven 535,000 miles on his LB7.
The typical motorist can anticipate between 200 and 300,000 miles between major repairs. These figures will, of course, depend on how you use your car and how much care you give it. Therefore, it's fair to say that Duramax engines are dependable and durable.
What Autos Feature Duramax Engines?
Duramax engines are used in vehicles produced by General Motors or any of its brands (Chevy, GMC, and others).
Chevrolet Silverados, GMC Sierras, Chevrolet Kodiak, GMC Topkick, Chevy Express, GMC Savana, and many other off-road touring vehicles are available with Duramax engines. The Duramax engine is typically offered as an option (but it is standard on certain trims).
How Good Is the Duramax Engine?
The Duramax is a fantastic engine, yes. This is because you get a lot of horsepower, torque, and fuel efficiency, which are the qualities that a good diesel should have. This turbocharged diesel engine is available on a variety of vehicles, including vans and pickup trucks.
The automotive sector has undergone a tremendous transition in the direction of cleaner and greener engines. As a result, many automakers are creating new, more compact, and effective engines. Even the Duramax engine, which gained popularity as a V8 engine, is available in 4- and 6-cylinder configurations.
Most people give the Duramax engines high marks for dependability. You shouldn't experience any issues besides an injector change whether you're driving a medium- or heavy-duty Chevy or ISUZU truck.
Even this won't be finished until after traveling around 100,000 kilometers. If you keep the DMAX well, it will log impressive mileage before requiring a significant overhaul. Unless you have one of the aforementioned Duramax years to avoid that is.
Things to Do to Lengthen Your Duramax's Life
There is no questioning Duramax's superiority as an engine. Yet to maintain top performance, it needs some maintenance, just like any other machine.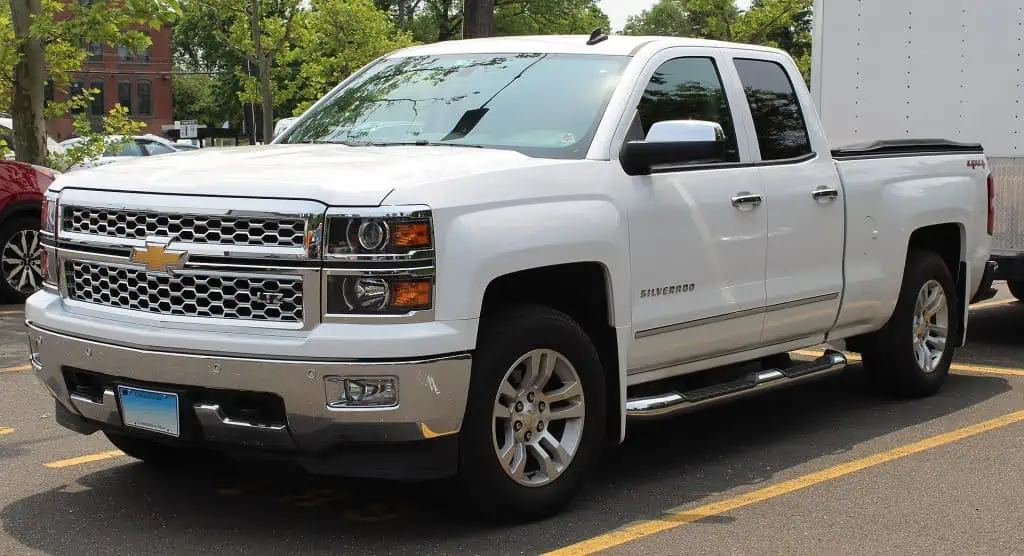 A 2014 Chevrolet Silverado 1500 LTZ by Kevauto / CC BY-SA 4.0. Vehicles made by General Motors or any of its brands feature Duramax engines. Many off-road touring vehicles, including Chevrolet Silverados, GMC Sierras, Chevrolet Kodiak, GMC Topkick, Chevy Express, and GMC Savana, are available with Duramax engines. Usually, the Duramax engine is available as an option.
The following three actions will ensure that your Duramax operates at its peak efficiency:
Often replace the oil. It depends on how much your truck is driven and the kind of driving conditions it is in to determine how many miles or how long it should go between oil changes.
You should find a suggestion for when to change your oil in your owner's manual. If you're unsure of when to change it, ask a staff member at your neighborhood auto parts store if you should schedule an appointment.
A Duramax engine typically travels between 5000 and 10000 kilometers.
Make repairs as soon as you can! Don't wait to get your Duramax engine fixed if something goes wrong with it; if you do, it can cause more costly issues later on (and who wants that?).
If you take care of minor issues right away, you may be able to avoid spending thousands of dollars later on when they get more serious.
Last but not least, examine your engine for leaks. If left unchecked, they might result in catastrophic damage over time.
Don't be afraid to consult experts if you suspect there may be more issues present than just one leaky hose or gasket (such as a faulty gearbox).
These straightforward but crucial suggestions will assist owners in extending the lifespan of their Duramax engines.
You better believe that number can be large!
Things That Reduce the Duramax's Lifespan
There are a few things to keep in mind that can significantly reduce Duramax's lifespan.
Here is a list of a few of them:
There are many different gasoline kinds, each with unique qualities, however, some are better for your Duramax than others.
For instance, diesel, the fuel type most frequently used in trucks, has the highest sulfur concentration.
It becomes more acidic due to the presence of sulfur, which might damage your engine. If you choose to use diesel, be sure to get a higher-quality variety with little sulfur.
It's important to pay attention if your truck vibrates when you start it. It can be an indication that your engine has a problem.
If these issues are not addressed, they could develop into much more serious ones later on or, worse yet, cause your truck to fail.
So, before it's too late, put it into service if you feel a vibration when you start up or hear any grinding sounds coming from underneath!
One of the most crucial parts of the Duramax engine is the oil filter.
It is in charge of keeping your engine clean and avoiding harm to other components of the engine by clearing debris and dirt from the lubricating oil.
By leaving it alone, you are allowing contaminants to circulate freely inside the engine. They can injure you greatly.
Although the Duramax is a reliable engine, it is helpless. That's your responsibility, and you must ensure that you can maximize longevity by meeting its requirements.
The Conclusion
There won't be a scarcity of these engines on the market, and you'll have no trouble selecting the best one. The majority of these engines were constructed by GM and Chevrolet. Because of this, you can trust them simply by looking at their parts.
If your engine doesn't already have a lift pump, you should look for one and make sure it works with your engine. The Duramax engine is generally dependable, so just choose one that has been well-maintained. After you finish or attempt to install yours, any adjustments can be made to it.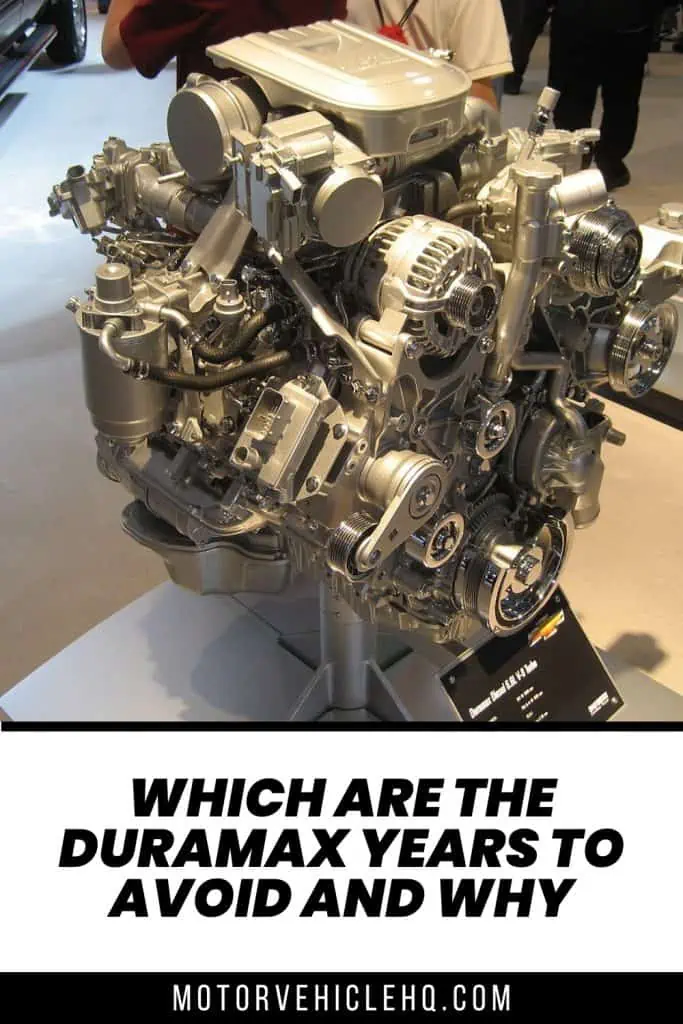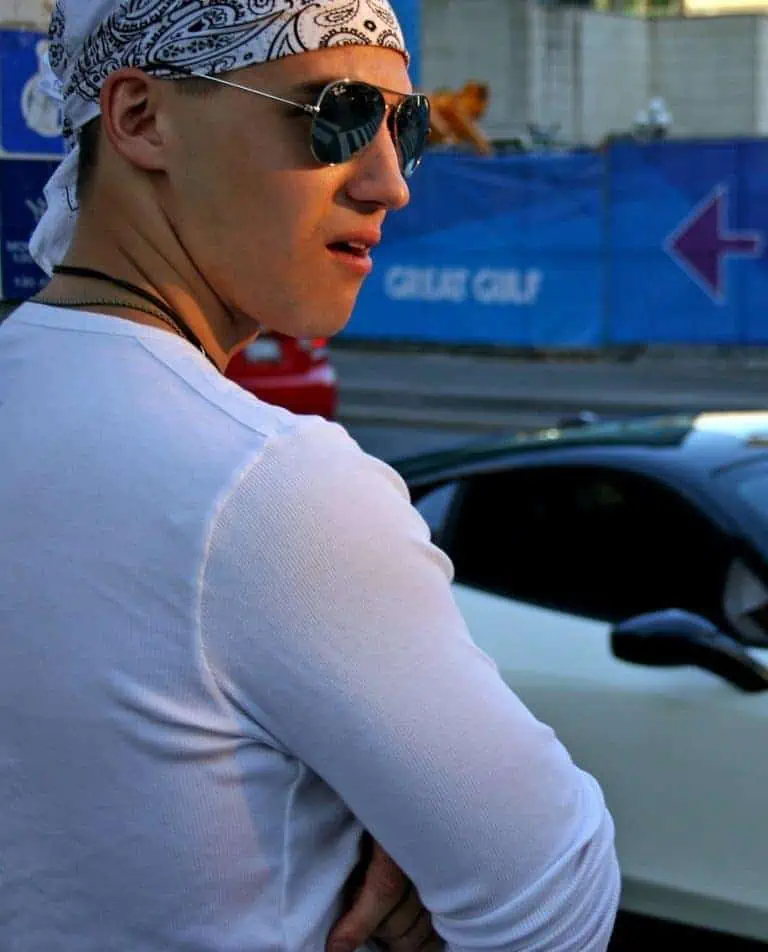 Jim Wicks is the founder of MotorVehicleHQ. With over two decades of experience in the automotive industry and a degree in Automotive Technology, Jim is a certified car expert who has worked in various roles ranging from a mechanic, car dealership manager, to a racing car driver. He has owned more than 20 cars over the past 15 years. Ask him about any vehicle you see on the road and he can tell you the make, model and year. He loves the aesthetics of all things cars, and keeps his vehicles in pristine condition.
In his free time, Jim enjoys getting his hands dirty under the hood of a classic car or taking long drives along the country roads. His favorite car? A 1967 Shelby GT500, a true classic that, according to Jim, "represents the pure essence of American muscle."