One of the SUVs on the market that underwent a significant alteration is the Nissan Pathfinder. It evolved over generations from a capable off-road vehicle to a cozy family transporter. But the issues with the Nissan Pathfinder are still present, although in various forms. But is purchasing a Pathfinder wise?
Older generations may make powerful off-roading toys. You may employ later generations to comfortably transport your family. Whichever generation you select, you must have a thorough understanding of all Nissan Pathfinder issues. You'll have the necessary information after reading this to make a wise purchase.
In 2021 for 2022, Nissan debuted the redesigned Pathfinder, which caused a stir in the automobile industry. It was a surprise after all. Nissan's reputation has suffered in recent years, but this new SUV aims to elevate the company's standing.
The announcement has raised interest in earlier Pathfinders. Therefore, we'll address a key query in this article: which Nissan Pathfinder model years should be avoided, and why? We will also discuss the greatest Nissan Pathfinder years and why you should buy them.
We will also discuss Nissan Pathfinder's broader issues, which have led to its classification as a car that would never win reputation awards. This is mostly due to the Nissan Pathfinder's history of poor dependability and numerous problems.
Which Ones are the Nissan Pathfinder Years to Avoid (List of Years)
Nissan Pathfinder's first generation ran from 1986 to 1996, the second from 1996 to 2004, the third from 2005 to 2012, the fourth from 2012 to 2021, and the fifth and most recent from 2021 to the present.

2013 Pathfinder concept by Autoviva  / CC BY 2.0. High oil consumption, power loss, and engine stalling are problems with the Nissan Pathfinder, particularly in the 2013 model.
The First Generation, Second Generation, and Fourth Generation of Pathfinder seem to be the most problematic.
Avoid the following Nissan Pathfinder models, among them:
The 2005 Nissan Pathfinder
The 2006 Nissan Pathfinder
The 2007 Nissan Pathfinder
You should expand the range from 2005 to 2010 to be safe. For these Pathfinders, coolant leaking into the transmission was a significant issue. The "Strawberry Milkshake" issue might result in issues with the radiator and gearbox.
Nissan however persisted in using the same components despite this, claiming to have fixed the issue the following year and the year after that. The third generation experienced fewer but similar problems. Up to the release of the fourth-generation Nissan Pathfinder, the problem was never entirely fixed.
Why Should We Avoid These Nissan Pathfinder Years?
The following are some severe faults and explanations why these Nissan Pathfinder model years should be avoided:
1. Problems with the First-Generation Nissan Pathfinder
The Nissan Pathfinder debuted in 1987, commencing the Pathfinder's existence. The initial iteration of Pathfinder, which received the majority of consumer complaints, was canceled in 1995. The 3.0-liter V6 has gotten a lot of good reviews, but it has also gotten a lot of bad reviews.
The most common engine complaint is a lack of power and bucking when accelerating, which is typically an indication of a gearbox issue. Given that these cars are likely to have a lot of miles on them, a tune-up may be all that is required.
2. Problems with the Second-Generation Nissan Pathfinder
Nissan built the Pathfinder in its second generation from 1996 until 2004. These Pathfinders have several rust and paint problems, but the 1999 models seem to be the ones with the most reports of severe corrosion. This is typical for a car of this era.
If you're thinking about buying a Pathfinder from this generation, you should be more worried about the amount of rust than its mere presence.
3. Problems with the 2005 Nissan Pathfinder
This model year has been dubbed the worst for Nissan Pathfinders because of the high maintenance expenses, early onset of issues, and severity of malfunctions. The transmission's coolant leak is Pathfinder's most frequent problem.
Customers of the Nissan Pathfinder most frequently cited issues with the gearbox, fuel system, engine, body and paint, and exhaust in 2005, while the drivetrain, engine, fuel system, and transmission garnered the majority of complaints from the NHTSA.
4. Problems with the 2006 Nissan Pathfinder
The main Nissan Pathfinder worry areas are the transmission, engine, fuel system, and body and paint.

2014 Nissan Pathfinder by OSX. There is a hybrid Pathfinder, however, it was only made available in 2014 for a single year due to a lack of market demand.
In addition to other problems like a sliding gearbox, the car trembling, and the transmission screeching when it is in gear, many customers are worried about coolant leaking into an automatic transmission.
5. Problems with the 2007 Nissan Pathfinder
The Nissan Pathfinder's transmission system continued to have issues the next year; due to a massive coolant leak into the gearbox, transmission failures averaged about 90,000 miles.
Users of the 2007 model have also expressed worries about the engine, noting problems including a loud timing chain, a damaged crankshaft, a check engine light that comes on while driving, and an engine that turns over but does not start.
6. Problems with the Fourth-Generation Nissan Pathfinder
At the beginning of the second generation, the Nissan Pathfinder had some problems. There have been multiple instances of 2013 Nissan Pathfinder gearbox problems. Unlike the previous version, there were no radiator fluid leaks in this one.
The 2013 Pathfinder's gearbox was frequently plagued with jerking and trembling between 15 and 30 mph. People grumbled about the transmission sliding, not engaging, and having the shifter locked in the park, among other things.
CVT transmission was the main offender. After a certain amount of miles, the Pathfinder's issues continue whether the gearbox is repaired or replaced.
The Nissan Pathfinder's Top Model Years, Per Generation
Starting in 1985 as a 1986 model, there have been five different iterations of the Pathfinder. Each generation will be covered in this section, with an emphasis on the best years to buy. Additionally, we'll describe a few of the problems you can encounter.
1. The First-Generation Pathfinder's Prime Years (1985-1994)
Early versions of these vehicles were D-21 trucks with two-door bodies on top. They were tough, capable of navigating difficult terrain and had two engine options. However, they were simple. If you're seeking one, it's difficult to locate one in decent shapes, like most SUVs of the era.
You can encounter problems like corrosion and oil usage.
You might hunt for models that didn't spend most of their life in the rust belt to avoid these issues. This is a word used to describe Northern states where salt is frequently used to improve traction on snow-covered roadways.
Although underpowered, the 2.4L four-cylinder engine proved dependable.
The 3.0L VG30E V6 was also included with the Pathfinder. The SUV had higher power and a similar fuel economy to the latter choice. Therefore, this should be the ideal choice when coupled with 4WD and manual transmission.
The inside was plain in terms of design. Before the latter years, there were no safety measures like airbags or ABS. They are not suitable for usage on highways.
Nissan revealed the second-generation Pathfinder for 1995 in 1994. In addition to visual improvements, it included extra features.
to visual improvements, it included extra features.
2. The Second-Generation Pathfinder's Prime Years (1995-2004)
For Nissan, the second-generation Pathfinder represented a significant advancement. The main distinction was that it had a unibody structure rather than a body-on-frame. Nissan also abandoned the inline-four engine in favor of the 3.3L V6.

Nissan Pathfinder ST 2017 by EurovisionNim / CC BY-SA 4.0. The best Pathfinders to buy are those produced in the fourth generation in 2017. They have the highest JD Power rating and have shown the fewest issues.
This generation sought to provide better comforts with more power and an improved interior. As a result, any year between 2001 and 2004 is the ideal one to purchase in.
These years had the fewest problems with Pathfinders. They also have a superior engine.
Nissan switched to the 3.5L V6 in 2001 to replace the 3.3L V6, which produced a respectable 168 horsepower. With a manual transmission, this engine generates 250 horsepower. So even though they are older models, the greatest deal is on a manual shift, a 4WD vehicle with the more recent 3.5L V6 engine.
The Infiniti QX4 is a peculiarity that's interesting to look at. This Pathfinder has upgraded inside features and some cosmetic adjustments. Additionally, it has cruise control, extra airbags, and a stronger V6. Therefore, if you're shopping for one of them, be sure you get it after 2003.
The Nissan Pathfinder was then revised in 2004 for the 2005 model year.
Unfortunately, this happened at the same time as Nissan was steadily losing market share in North America. Let's examine Pathfinder's impact in light of this.
3. The Third-Generation Pathfinder's Prime Years (2005-2012)
From 2009 to 2012, Nissan Pathfinders of the third generation are at their finest. In a model that wasn't trustworthy, these had the fewest problems. You must use the utmost caution while purchasing them since it is the least dependable of any Pathfinder generation.
Fewer problems exist in Pathfinders from 2009 to 2012 than in earlier models. Additionally, you may find them with the Nissan Titan's 5.6L V8 engine.
The highest value may be found in this combination, it turns out. The 310-hp 5.6L V8 comes with a 5-speed automatic, which may occasionally seem clumsy despite being a strong alternative.
Nissan made an effort with the third-generation Pathfinder to provide a more opulent SUV to compete with companies like Toyota. However, the maker also wanted to keep some of its robustness. So, in an unexpected turn, these SUVs returned to the body-on-frame design.
The Pathfinders of the third generation were competent off-roaders. Nevertheless, they kept up respectable interiors and creature amenities.
Don't purchase any from the Rust Belt; instead, look for one from a drier place. The second choice required them to routinely employ 4WD on salty and icy roads.
Pathfinder shouldn't be used in this setting because of its problems.
4. The Fourth-Generation Pathfinder's Prime Years (2013-2020)
The fourth-generation Pathfinders made in 2016 and 2018 are the finest to purchase. They get the best rating from JD Power and have displayed the fewest problems. However, Consumer Reports doesn't give this generation any very reliable ratings.
Nissan chose to redesign the Pathfinder's identity once more. But this time, the distance covered was wide. This SUV was no longer a tough choice. It changed into an urban SUV instead, using a unibody construction similar to the Maxima, Murano, and Quest.
After failing to compete in the market for big SUVs, the Pathfinder even abandoned RWD in favor of an FWD or 4WD option. Its discontinuation of the 5-speed automatic gearbox is another notable alteration.
Nissan chose a CVT instead because it is smoother but less powerful. The inside had a considerable makeover as well because it was now packed with features.
A hybrid Pathfinder exists, but owing to a lack of demand from the market, it was only offered in 2014 for one year.
2019 Nissan Pathfinder SL Rock Creek by Mr.choppers / CC BY-SA 3.0. The 2019 Nissan Pathfinder was a popular choice for both families and off-road enthusiasts. After all, the maker states that it is designed for "advanced adventure." But due to the problematic engine, broken service brakes, and worn-out drivetrain, it would be challenging to experience any real adventure when driving a Pathfinder.
Which Ones are the General Nissan Pathfinder Issues
The Nissan Pathfinder issue is a sizable list despite the crossover's widespread use and relative popularity. While some of these are minor irritations, some are serious and may cause your car to break down.
While Pathfinder is typically trustworthy, there are specific years that you should generally steer clear of. The majority of Nissan Pathfinder issues are typically associated with these model years. The third and fourth-generation Pathfinders are plagued with troublesome model years.
1. The Transmission-Related Problems
The Nissan Pathfinder's automatic gearboxes are the main source of complaints. The transmission problems affect both the third and fourth-generation cars. Though each generation has its own set of problems.
However, given that the majority of used car purchasers may choose between the third and fourth-generation models, it is a danger that is difficult to avoid. So, keep a keen lookout for any potential problems.
Before you put money down, get the car evaluated if the transmission seems strange. Ask how much of the warranty is still in effect. If the warranty on the car only covers 10,000 miles, it is not worth the risk.
However, if you still have some time remaining on your warranty, you may take some risks. Just be careful while making your purchase.
2. Leakage of Coolant Into Transmission
The biggest gearbox problem with the third-generation Nissan Pathfinders, particularly between model years 2005 and 2010, was this. In light of all Nissan Pathfinder issues, this may be the most significant one.
Over time, the oil cooler tube in these cars is prone to fracture. There is no need to discuss the potential for a serious leak. The gearbox and radiator are also susceptible to coolant leaks.
Overheating is one of the undesirable results since there is less coolant available to cool the SUV's engine. The transmission's internal lubrication may be reduced as a result of the coolant leak. The harder it is to operate, the less lubrication there is. When necessary, the transmission may slide and fail to engage.
Even though this issue has been the subject of more than 640 formal complaints, a recall was never issued. NHTSA opted not to pressure Nissan for a recall after conducting its initial investigation. Nissan, however, extended the radiator warranties for these cars.
3. CVT Issues with Nissan Pathfinder
Nissan's CVT is already infamous for the rubber-band effect and the drone it produces. The CVT issues with the Nissan Pathfinder did little to change this reputation.
But the famed CVT from Nissan is not just for the Pathfinder. Numerous vehicles, including the Rogue, Sentra, Versa, Versa Note, Altima, and Murano, employ this gearbox.
The CVT troubles are not a short list with only a few faults. It is a sizable collection of issues that Nissan owners encountered when using this unit. These problems include a variety of side consequences, such as coolant hose leaks, power loss, transmission slippage, and transmission failure to engage.
These are not unimportant problems that can be disregarded. The owners of these cars were so incensed that several of them threatened to sue Nissan. In response to these consumer complaints, Nissan has previously increased the gearbox warranties from five years or 60,000 miles to ten years or 120,000 miles.

2022 Pathfinder SL 4WD by Kevauto / CC BY-SA 4.0. Busy families continue to be impressed with eight-passenger SUVs, and the 2022 Nissan Pathfinder is making waves of its own. Customers disagree with the automaker's assertion that it delivers a "return to toughness," believing instead that it just masks several problems with the electrical system, steering, construction, and seating.
This is one of the Nissan Pathfinder issues that increased disdain for the fourth-generation model. They were already incensed by the crossover's mellowed-down appearance. It got worse because of all the issues it had.
Nissan thankfully took note of these comments and removed the CVT. For the power transmission functions in the most recent Nissan Pathfinder generation, a torque converter was chosen. Despite being outdated, torque converters are renowned for their dependability. Therefore, the most recent model must not have these problems.
4. Ignition and Engine Problems
The fourth version of the SUV was despised for many Nissan Pathfinder issues in addition to having a minivan-like appearance. Engine and ignition problems that might prevent consumers from utilizing the Pathfinder are another on the list.
The Nissan Pathfinder has issues with high oil use, power loss, and engine stalling, especially in the 2013 model. Additionally noticed is trouble starting the engine in Pathfinders from 1999. due to a defective starting relay.
There are several potential causes for these consequences. Therefore, you cannot effectively resolve the issue unless you determine its root cause.
Any car's engine problems, whether they be with a Pathfinder or another vehicle, can only be fixed with an accurate diagnosis.
If you are interested in auto repairs, you can utilize a suitable OBD scanner. This may scan the car's computer system and report any errors that it finds. You may identify the problem and make some financial savings by using these error codes.
If you do not have access to a piece of scanning equipment, you may still get the car fixed by taking it to a reputable mechanic. dated yet still functional This shouldn't be a problem if you have a mechanic you can trust who has been working on your car for a while.
For a thorough scan, they can utilize their more sophisticated diagnostic equipment. You could get more precise findings by doing this. This list will be useful if you want to buy an OBD scanner.
5. Wearing Out of the Timing Chain Guides
There are many various types and sizes of Nissan Pathfinder issues. This one specifically originates from a component that was included to lower maintenance. Instead of a belt, the Nissan Pathfinder has a timing chain. This decision, which was designed to increase reliability, somewhat changed Nissan.
The timing chain guides wear down fast in some Pathfinders from 2006 as well as Pathfinders from 2013 to 2016. This problem was a result of a manufacturing flaw. These automobiles' timing chains had sharper edges, which is not desirable.
These timing chains' jagged edges rip into the chain guides, quickly depleting them. The engine will begin to rattle and tap if the chain guides are worn out. The customers will need to swap out both the tensioners and the chain guides to resolve this problem.
6. Sensor for Fuel Level Fails to Work
Is it enjoyable to operate a car without a working fuel gauge? Not for anyone, not even for someone with range anxiety. Users of various Nissan Pathfinder models from 2006 to 2008 claim that the fuel level sensor stops working, causing occasional inaccurate readings.
The gasoline gauge can provide the incorrect value as a result of this, or it might cease working altogether. Upon diagnosis, it may even flash a check engine light or an error code.

Leakage of coolant into the transmission was the main gearbox issue with the third-generation Nissan Pathfinders, especially during model years 2005 and 2007. This could be the most important Nissan Pathfinder problem overall.
One of the Nissan Pathfinder issues that prompted a recall was this one. Nissan discovered the problem to be a flaw in the molded fuel tank casing. As a result, the tank touches the sensor. The sensor misreads the tank when it contacts it, telling the driver that the tank is only 25% full when it is empty.
Other Nissan vehicles occasionally receive attention when Nissan Pathfinder issues arise. The Xterra and the Frontier pickup from the same period are also included in the recall caused by this problem. The gasoline level transmitting unit inside the automobile was replaced by Nissan as a result of the recall, which has NHTSA number 10V075000.
7. Failure of the Mass Air Flow Sensor
One of the Nissan Pathfinder issues with the second-generation vehicle was this one. It is discovered that the mass airflow sensor on these cars is broken. Any issue with this sensor, a crucial information source for the engine, might have a significant effect on how well the engine performs.
Drivers who have this issue report poor engine performance. More specifically, the majority of them have issues with low fuel efficiency, excessive noise at startup, sudden stalling, and engine misfires.
The error code can be generated by a straightforward diagnostic tool scan. Drivers can use this to determine whether their engine's strange behavior is the result of a sensor problem. Or you might go to the closest mechanic to get it diagnosed.
You will need to replace the mass airflow sensor if it is discovered to be the cause of the issue. The price may go to $300 if labor is added. Here, you're looking at a big bill.
8. Navigational Issues
The GPS issue with the Nissan Pathfinder is another straightforward issue. Owners of some cars claim that the navigation control freezes. Along with a broken rear assist feature, the parking camera's images also become stuck.
Problems with parking might occur with a car of the Nissan Pathfinder's size. If these systems fail, inexperienced drivers risk colliding with other vehicles or objects on the side of the road.
By upgrading the navigation software, some customers were able to fix issues. But for other people, clearing it required replacing the entire system.
Considering Its Fair Share of Issues, Should You Still Buy a Nissan Pathfinder?
Nissan Pathfinder issues may be challenging. But everyone has a choice with the Pathfinder line. The first-generation model may be the best option if you require a tractable vehicle that can be driven off-road. If you need a vehicle that can run with your family and do some little off-roading, the third generation is ideal.
The fourth generation is your best option if you want to swap out your minivan for a crossover without losing any functionality. For those seeking a brand-new, contemporary SUV with rugged good looks and a ton of tech and comfort amenities, the fifth generation is the SUV for them. There are, however, a few things to watch out for.
These problems might prove to be a significant obstacle while looking for a used Nissan Pathfinder. But if there are issues with the Nissan Pathfinder, you may be able to solve them with the correct equipment.
If you have a mechanic acquaintance, ask them if they can lend you an OBD 2 scanner so you can inspect a car. Get the car scanner from her/him instead, if possible. Any pain sites can be identified even before they manifest.
You may simply save some money by using this information. Or you may use it to negotiate hundreds off the vehicle's quoted price. No matter how little they are willing to sell the car for, it is wiser to leave it alone if the problem is too serious.

The third-generation Pathfinders were capable off-road vehicles. However, they continued to maintain acceptable interiors and creature comforts.
How Much Is the Annual Maintenance Cost for a Nissan Pathfinder?
An estimated $542 is required annually to maintain a Nissan Pathfinder. When compared to other makes and models in the same category, which average $651 yearly, the Nissan Pathfinder is far less expensive to maintain, therefore speaking from the hip (where your money resides!).
Forbes.com ranks the Nissan Pathfinder among the top 25 vehicles that you should avoid at all costs, even though it requires very little yearly maintenance. They assert that the Pathfinder has no special capabilities in what is currently the most competitive automobile sector on the market.
Additionally unfavorable was the acceleration. But the resale value of a Nissan Pathfinder is the major drawback they talk about. They assert that after three years, it only retains 44% of the value of the initial purchase price, and after five years, just 28%.
Gas economy, insurance, basic safety features, driver-assistance technologies, infotainment systems, etc. are included in the pricing and are other factors to think about while investigating the costs associated with owning a Nissan Pathfinder. The seriousness and regularity of needed repairs are another "must know" that you may want to take into consideration.
According to Repairpal.com, there is a 15% chance that a repair may have a significant problem. if discussing the Nissan Pathfinder. The typical rate for other midsize SUVs is 13%. All other vehicle types have a severity rating of 12%.
Only.4 times a year on average did Nissan Pathfinder owners need to bring their cars in for unplanned repairs. For this category, it receives a "not frequently" rating.
For the sake of comparison, you should also be aware that the average yearly frequency of needed repairs for all other cars and other midsize SUVs was.04 times.
But once more, the Nissan Pathfinder's repair costs were lower than those of comparable midsize SUVs and all other cars on the road.
The Conclusion
When considering a reliable and safe car, the Nissan Pathfinder is a standout. It has undergone significant improvements in both aesthetics and the actual vehicle categorization since its inception in 1985. What began as a small crossover SUV developed into a midsize crossover SUV in 2012, and it hasn't looked back since.
Nevertheless, every tale has two sides. Pros mentioned by Pathfinder supporters include a comfortable interior and a 6,000-pound towing capability. Negative remarks such as "boat-like" handling and cramped third-row seats balance this out.
The Nissan Pathfinder, according to some, used to be a well-known off-road vehicle but is now just a generic crossover. Nissan originally compromised the Pathfinder's on-asphalt handling while designing it primarily for off-roading and towing. Given this, it is understandable why some people might think Pathfinder handles poorly.
The narrative has a nicer conclusion if you go off the paved path and move off the beaten path. The Nissan Pathfinder is strong enough to get you out of practically any scenario without harm, and it can haul (almost) anything.
However, it's not all about looks, and you can't have it all, as we have all been told. Even while it's true that what's inside counts, when discussing the Nissan Pathfinder before the 2022 model, the engine and other specialized characteristics are really important. The Nissan Pathfinder is a beautiful car both inside and out with the recent external update.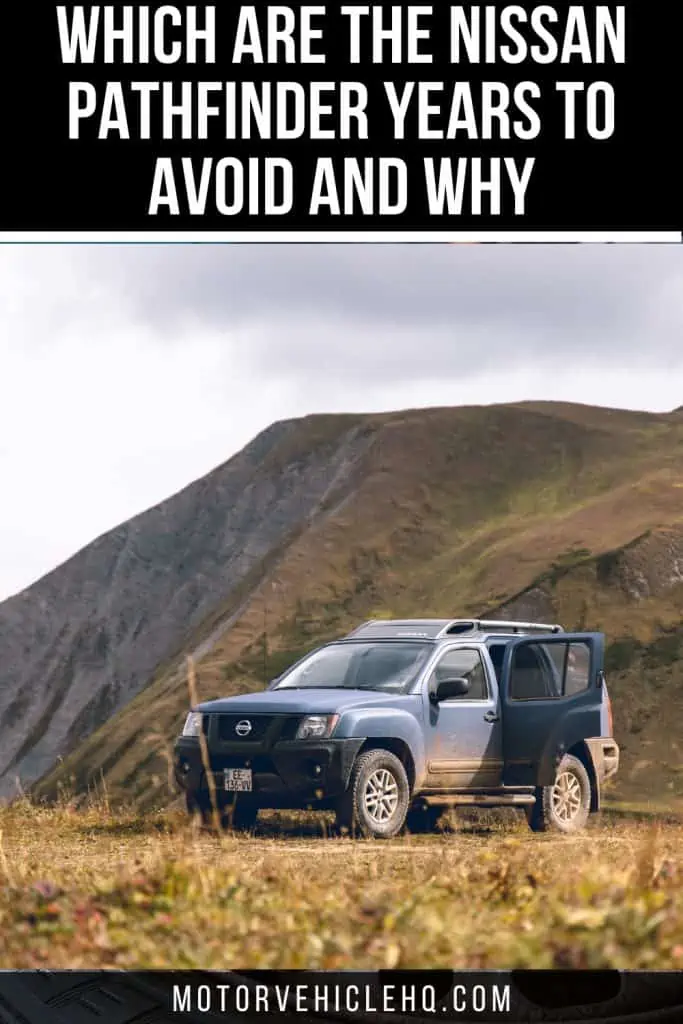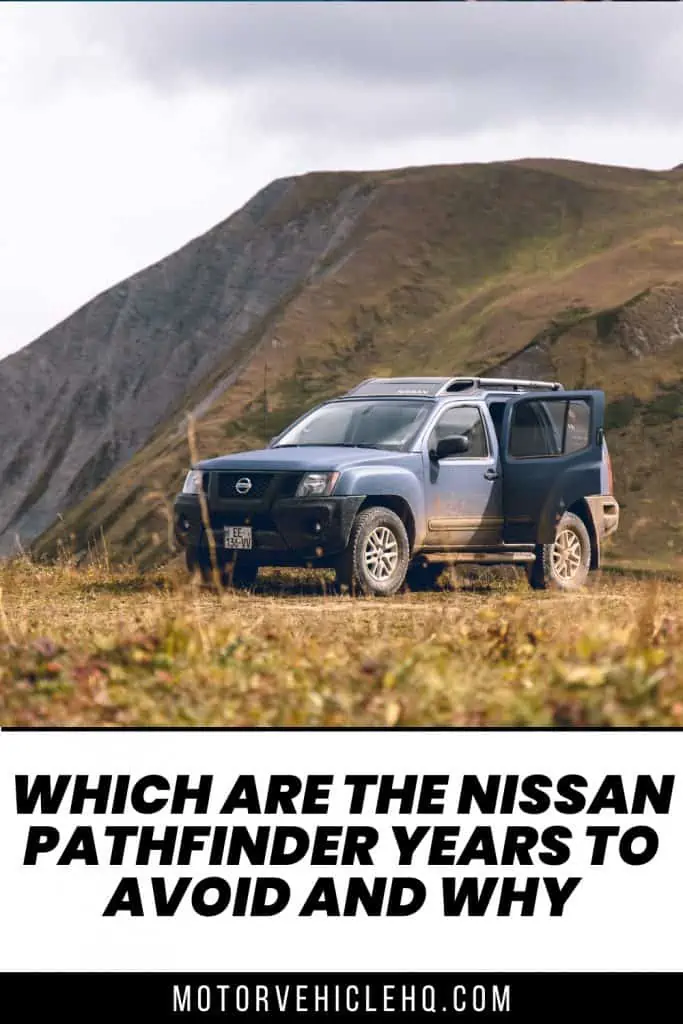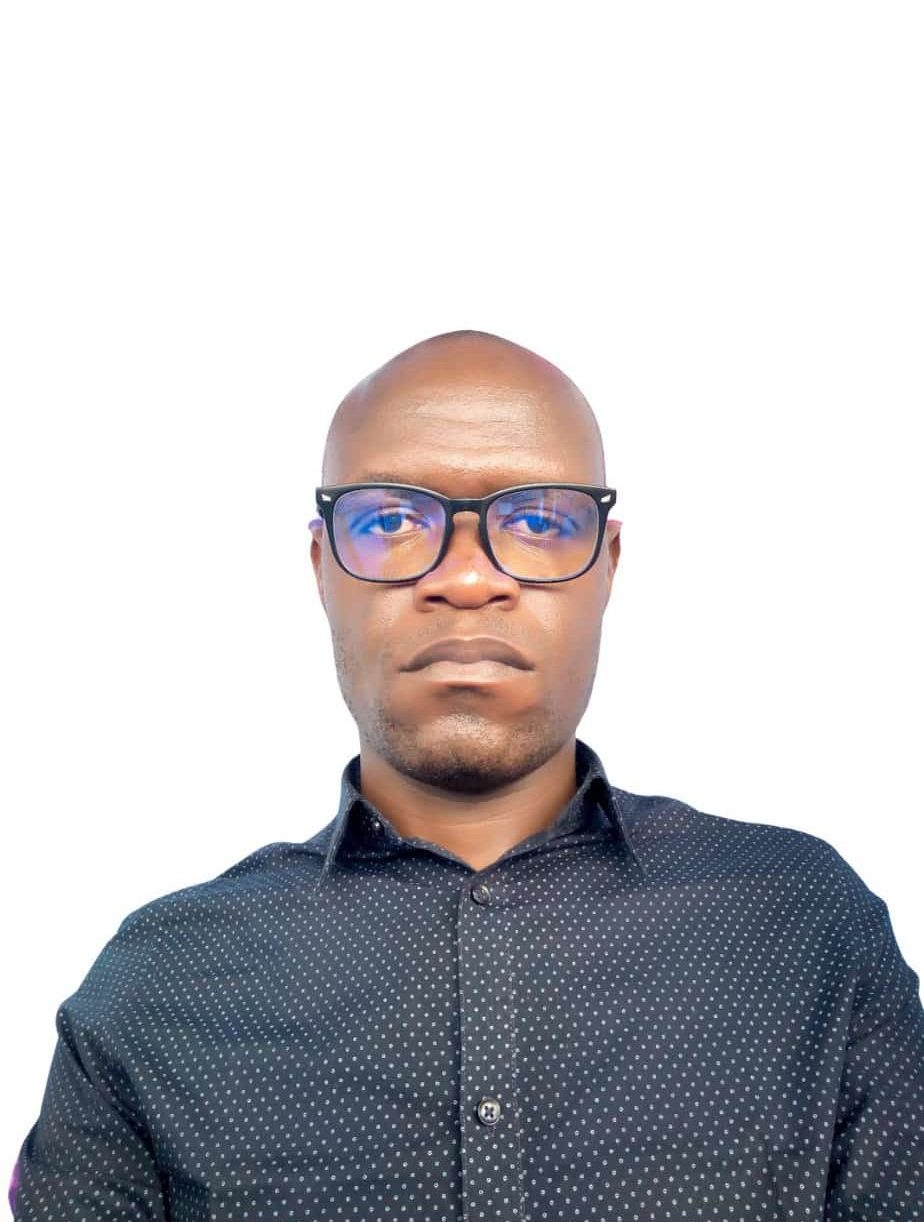 Nyangano Maurice specializes in vehicle troubleshooting and has more than 10 years of experience in the automobile industry. Over many years of experience as a car mechanic, he has acquired a broad range of skills, including engine repair, brake systems, electrical systems, and more. He frequently hosts community workshops and training programs to help motor vehicle owners understand their vehicles better.