At the 2006 New York Auto Show, the Jeep Patriot, and Compass were unveiled. The Patriot is also referred to internally as the MK74. As we already noted, the Patriot was one of the entry-level Jeep vehicles designed to draw in more budget-conscious customers.
The Patriot was created when it first started to be produced by the DaimlerChrysler corporation. It was a time when Chrysler, the parent company of Jeep, underwent several corporate mergers and restructurings.
By the time the Patriot's production was through, Fiat Chrysler, or FCA, was left in charge. As a result, the Jeep Patriot is connected to and shares parts with a large number of other vehicles.
This includes connections to the previously stated Mitsubishi Outlander, Jeep Compass, Dodge Caliber, Dodge Avenger, Chrysler Sebring, and even the Mitsubishi Lancer. The Patriot was a hit during its manufacturing years from 2006 to 2017, selling more than 1.8 million copies globally.
There aren't many organizations of enthusiasts in the world that are as devoted to a certain brand as Jeep. The Wrangler is frequently their sole viable option if they are serious off-roaders.
Why look any farther than a Cherokee, the car that gave rise to the modern SUV, for those seeking something useful? But not every Jeep is so fortunate. Some people did worse and haven't aged well. As we go further into the Jeep Patriot, we'll learn more about what to avoid and why.
The entry-level Jeep was the Patriot. It was a sales success because it was attractively priced to attract as many individuals as possible to the Jeep fan club. Some people even had such a strong affection for the Patriot that it attracted a devoted following.
They referred to themselves as "Pattie." However, one can question if it is as dependable as other Jeeps in the expanding Jeep family. Could there be a lot of issues brewing behind it? Our list of Jeep Patriot model years to steer clear of attempts to categorize and address this query.
Which are the Jeep Patriot Years to Avoid and Why?
You'll need to be very picky when purchasing an old Patriot because there have only been 11 models. the following Jeep Patriot years should be avoided:

2013 Jeep Patriot Sport by TuRbO_J / CC BY 2.0. Both the Jeep Patriot's stylish design and its off-road capabilities have won praise. However, a few owners have brought up engine problems that would cost a lot of money to fix.
The 2008 Jeep Patriot
The 2009 Jeep Patriot
The 2011 Jeep Patriot
The 2012 Jeep Patriot
The 2015 Jeep Patriot
Jeep Patriot Complaints From the 2008 Model Year
Jeep Patriot issues increased more significantly for the 2008 model year as a whole. Some of the previous difficulties, such as the fuel tank and TIPM concerns, still exist. But for the most part, we get to view brand-new issues here. Without a doubt, the transmission is the most costly.
Owners have reported that their gearboxes overheat, make a whining sound, and eventually fail. This is probably brought on by a design error in the transmission cooler. The gearbox replacement will run you close to $2,000.
But when leakage is included, as we suggested previously, the 2008 model year suffers a double blow. On this Patriot, there is a significant difficulty with the seals, and water seepage into the cabin is a recurring concern.
This leak has been reported to originate from a wide variety of locations by owners. The areas where it appears most frequently are those surrounding the doors, windows, windshield, sunroof, and interior dome lighting. The cost of some paste and sealer, which ranges from $100 to $200, makes the modification affordable. Nevertheless, the inconvenience is significant enough.
This Patriot has a few persistent flaws after 2007. Its suspension has a design defect that makes it deteriorate far more quickly than it ought to. As a result, the tie rods, ball joints, upper control arm, struts, and other components need to be fixed or replaced.
The number of these that need to be changed will have a major impact on the price of a repair. For instance, the ball joints cost at least $250. As previously, the fuel system may experience issues, which directly impact driving as well.
Jeep Patriot Complaints From the 2009 Model Year
The 2009 model year Jeep Patriot is still plagued by many serious issues. The transmission may overheat and stop working once more. Owners either see a transmission warning light emerge on the dash or hear a loud whining sound when this occurs.
While the gearbox tries to keep up, some have seen jerking and lurching. Technicians can install a cooling fan and replace the cooler as a whole if they address the issue sooner. But if not, it might not succeed.
Thus, a broken gearbox will need to be completely rebuilt or replaced. It should cost about $2,000 to do this. The previous model year's leakage issues reappeared this year. It looks that the drains along the roof might fully corrode or become clogged.
Water leaks have been reported by owners coming in from various locations. The windows and windshield, as well as the sunroof or internal dome lighting, have mostly been eliminated. The same fixes as before, new sealant, apply.
Even though there were fewer complaints in 2009, several of the earlier problems still surface. The fuel system and the engine's sensors appear to be the cause of stalling. However, it appears that the fuel tank's system or its significant design defect went mostly uncorrected.
As previously, the suspension is susceptible to early wear. The control arms and tie rods appear to be the subject of the majority of complaints in 2009. A few owners were able to fix the issue by installing aftermarket suspension parts.
Jeep Patriot Complaints From the 2011 Model Year
As you may well know, the Patriot had a small makeover in 2011. The majority of the modifications are aesthetic, along with modernizing the inside trim. The outdated VW-built engine was replaced with a new Mercedes-Benz engine in Europe. But despite the redesign, old issues persisted.

2007-2008 Jeep Patriot by IFCAR. Problems with the Jeep Patriot got worse overall during the 2008 model year. Some of the earlier issues, such as the fuel tank, and the TIPM issues, are still present.
The 2011 model year is the least reliable one you can acquire, according to CarComplaints.com. While defects don't happen as frequently as they do in earlier model years, they might still show up at low miles and are more expensive to correct.
Transmission overheating and interior leaks are continuing issues in 2011. Significant corrosion has also been caused by that seeping. Some Patriot owners have experienced severe rusting of the underbody frames. On its own, this is deadly enough.
The problem with the gasoline tank previously reappears. Similar to earlier, a malfunctioning gasoline tank valve is to blame for this. It will cost at least $1,000 to replace the gasoline tank entirely. Owners have reported steering lock, jerkiness, or outright stoppage if this is the case.
Jeep Patriot Complaints From the 2012 Model Year
The Jeep Patriot had a much better second year. However, there are still a lot of dependability issues with it, so buyers should be wary.
The 2012 Patriot's defective CVT gearbox is its main flaw. According to a large number of reports, the issue begins with a whining noise, trouble accelerating, and an overheating warning. A $3,940 average repair cost is not a small amount. Again, the Patriot's CVT transmission appears to be prone to this issue.
In addition, the 2012 Patriot is vulnerable to malfunctioning TIPMs, or integrated power modules. Among other issues, a defective TIPM might cause the headlights to switch on or off, malfunctioning power windows, broken blinkers, and more. The TIPM typically costs $900 to replace.
Jeep Patriot Complaints From the 2015 Model Year
The 2015 Jeep Patriot holds the dubious distinction of being the worst Jeep Patriot model year, according to Car Complaints. Along with several well-known issues like TIPM failure and water leakage, it also has a new stalling engine.
The main problem with the 2015 Patriot, according to owner reports, is the stalling engine. Numerous reports said that there was no check engine light or other warning and that the engine suddenly stopped while being driven. This is a serious safety concern, particularly while driving on motorways or freeways.
It is now fairly certain that water will leak into the inside. Numerous owners concluded that this problem was caused by a design error, but nobody is sure as there have been no reported recalls.
Which are the Jeep Patriot Best Years You Can Consider Buying?
Let's quickly list the Jeep Patriot model years that are safe to purchase as used now that we've covered the ones to steer clear of. They consist of;
The 2007 Jeep Patriot
The 2010 Jeep Patriot
The 2017 Jeep Patriot
2007 Jeep Patriot Best Year
Naturally, there were some concerns about the Patriot during its first full model year of sales. Nevertheless, CarComplaints.com claims that they are quite little in contrast. The upper control arm, tie rod ends, and ball joints failing are among the most critical ones.
This includes excessive tire wear and the need to often repair the shocks due to a design defect. You must pay between $1,000 and $2,000 for everything. The "integrated power module," often known as the TIPM, comes next. This is what manages your car's electronics.
This can fail more frequently than expected with the Patriot. It may lead to the failure of fuses for parts like the airbag or the headlights. You'll have to spend at least $1,000 on a replacement. The fuel system of the 2007 Patriot is another unexpected feature.

Pre-facelift Jeep Patriot Limited by Matti Blume / CC BY-SA 3.0.  Starting with the 2010 model year, there were gradually fewer Jeep Patriot problems than in previous years. Even the leak issues started to get better. But some serious problems reappeared.
Owners have experienced strange driving behavior with their Patriots after filling up with petrol. The engine might stall, the steering wheel could lock, or both. A gasoline tank valve is the cause of the problem. For $1,000, the entire tank must be replaced.
The owners may occasionally be unable to fill their gas tanks. The majority of fuel stations' nozzles continuously click off because of this defective valve, believing the tank to be full. The 2007 Patriot experienced a few transmission-related issues, which may have been a sign of things to come.
It seems that the Patriot's CVT gearbox is susceptible to overworking itself and breaking after only a few years. Repairs are not feasible, as is the case with many CVT transmissions. The entire thing has to be replaced.
2010 Jeep Patriot Best Year
The number of Jeep Patriot issues from prior years began to gradually decrease starting with the 2010 model year. Even the leak problems began to abate. However, some significant flaws resurfaced.
Another well-known point of failure at this stage is transmission. This has once again been linked to factors associated with overheating. As a component of the overall cooling system, the built-in thermostat may malfunction. There is a considerable probability that the transmission will completely fail if this occurs.
Owners stated that every time the gears changed, there was an unpleasant high-pitched whine and a distinct grinding sound. The entire gearbox needs to be replaced. Even though typical quotations for repairs now start at $4,000, it appears that average repair expenses have increased this time around.
It appears that the suspension problems have reappeared. These early Patriots' ball joints are prone to breaking. The price of repairs might range from $1,000 to $5,000 for one unhappy owner.
2017 Jeep Patriot Best Year
Despite the Jeep Patriot has been out of production for four years, there aren't enough owner reports to draw any conclusions. As a result, it is difficult for us to determine if they are more dependable than their forerunners.
It appears that these tiny groups of complaints, nevertheless, are replicated in the previous model years. The powertrain is covered by a five-year warranty from Jeep. Therefore, it may still be feasible to locate a Patriot that is still eligible for these repairs.
But it's important to remember that several of the 2016 Patriots had squeaky brakes. In reverse, the screaming sound is audible more clearly. It's because Jeep chose to equip the Patriot with less expensive drum brakes.
They can accumulate brake dust on the rotors even when they stop perfectly, which is why there is squeaking. By removing the dust, some specialists can fix this. The Jeep Patriot for the 2017 model year may or may not have this issue.
Which are the Common Jeep Patriot General Issues?
A small SUV called the Jeep Patriot made its debut in 2007. Even though it has been available for more than ten years, many drivers still like it.
It does, however, have its share of issues, just like any other vehicle. We'll look at the most typical Jeep Patriot difficulties, such as those involving the engine, gearbox, electrical system, and brakes.
1. Engine Issues With the Jeep Patriot
The Jeep Patriot has received accolades for both its fashionable appearance and its off-road prowess. However, a few owners have mentioned engine issues that would require pricey repairs.

Jeep Patriot interior by TTTNIS / CC0. The interior of the Jeep Patriot was basic, even in the more costly trims and variants. It performed worse than its rivals, which occasionally made regular driving seem sluggish. Another disadvantage was that it was unsafe, which is undoubtedly a huge issue for many people, especially as a family car.
Failure of the head gasket, oil leaks, and engine overheating are frequent problems. The engine might need to be replaced in rare circumstances. Drivers may become trapped on the side of the road as a result of these issues, which can be expensive to remedy.
Jeep has recalled certain Patriot vehicles with impacted engines, however, this may not be sufficient to properly fix the issue. Owners of the Patriot should be aware of the possibility of engine issues and make preparations appropriately until Jeep finds a permanent fix.
2. Transmission Issues With the Jeep Patriot
A small SUV called the Jeep Patriot made its debut in 2007. It has its fair share of issues, just like any other car. Transmission difficulties are one of the Patriot's most frequent problems.
These issues might appear in a variety of ways, such as delayed shifting, jerking actions, and sliding gears. The transmission could even totally fail in rare circumstances.
It's crucial to have your car evaluated by a trained technician if you're seeing any of these problems. Many different things may go wrong with a transmission, such as low fluid levels, worn-out components, or software difficulties.
In certain instances, a straightforward repair, such as a fluid flush or software update, might address the issue. However, more severe problems can call for significant fixes or possibly a whole replacement.
3. Electrical Issues With the Jeep Patriot
Electrical issues with the Jeep Patriot have been reported sometimes. The power windows are one problem. The windows might occasionally refuse to roll up and can sometimes roll down on their own.
This may be annoying, especially when it's chilly outside. The electronic locks have also been mentioned as having issues. While the automobile is moving, the doors can automatically unlock or they might not.
Last but not least, claims of issues with the electrical system as a whole have included flickering lights and enigmatic dead batteries.
Although these problems might be annoying, they are often not severe enough to warrant a recall. If they do happen, it's crucial to have a trained technician examine them.
4. Brake Issues With the Jeep Patriot
Due to braking issues, the Jeep Patriot has been the target of many recalls. The Jeep Patriotic brakes were allegedly malfunctioning, and the National Highway Traffic Safety Administration opened a probe.
According to the research, the Jeep Patriotic brakes were susceptible to failure at high speeds, which may lead to a loss of control. Following the inquiry, Chrysler recalled more than 200,000 Patriots. After hearing rumors that the Patriot's brake pedal would separate from the vehicle, Chrysler announced another recall for the Patriot in 2015.
And because of a fault with the anti-lock braking system, Jeep had to recall over 400,000 Patriots in 2016. The Patriot has a history of braking issues that have put drivers in danger, as these recalls demonstrate.
It's critical to be informed of these problems if you own a Patriot and to act quickly if a recall applies to your vehicle.
5.  Premature CVT Failure Issues With the Jeep Patriot
The Continuous Variable Transmission (CVT) issues with the Jeep Patriot start with whining noises, overheating alerts, and acceleration issues. Belts are used in CVTs to change the gear ratios instead of gears, which is a type of transmission.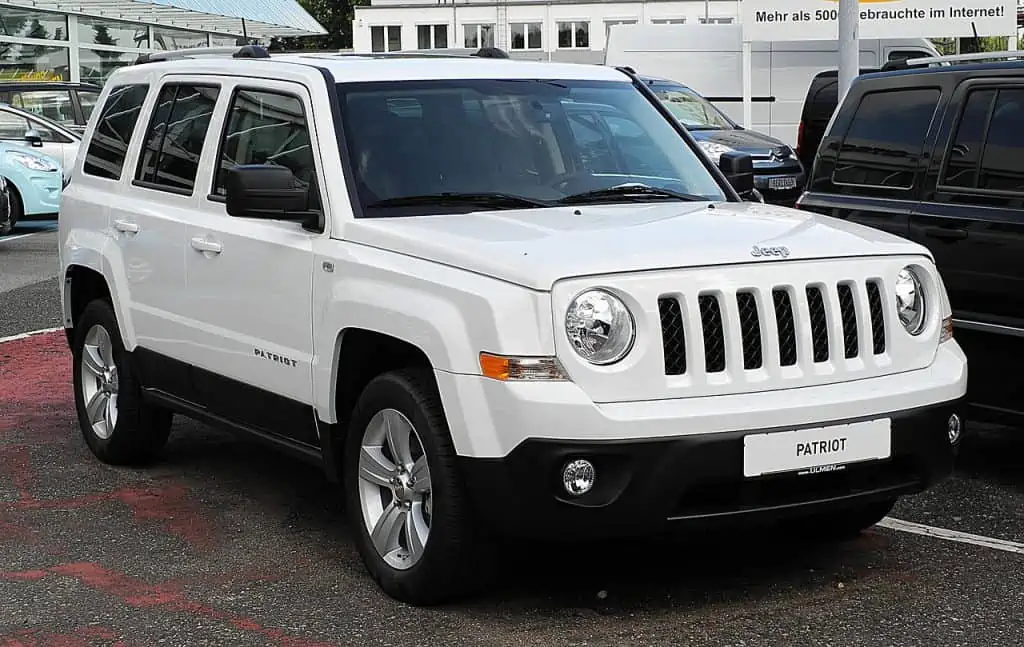 Jeep Patriot 2.2 CRD Limited by M 93 / CC BY-SA 3.0 de. The Jeep Patriot has been the subject of many recalls because of brake problems. The National Highway Traffic Safety Administration launched an investigation into claims that the brakes on the Jeep Patriot were defective.
This problem has been reported by owners to start occurring three weeks after the purchase. The malfunction prevented the SUV from speeding above 40 mph.
This is a significant problem since it inhibits vehicles from going faster than allowed, which is quite inconvenient, especially on the highway.
Additionally, owners have mentioned that when climbing hills, their cars lose power. When the problem was severe, power steadily decreased until the person had to stop and have their car towed.
Owners blame poor design for the difficulties with the CVT, while the exact cause is unknown. By ignoring the CVT maintenance plan in the owner's handbook and immediately changing the gearbox fluid filters, drivers have started discussing remedies for the problem in forums.
Additionally, users advise replacing the oil pan on the CVT with one that has a drain plug. Some owners advise changing the fluid as soon as you hear a whine.
The Jeep Patriot model years 2007 through 2010 are affected by this issue. As more than 800 people have reported the issue on RepairPal.com, it appears to be fairly widespread.
As a result, the late-model 2014 Jeep Patriot switched from a CVT technology to a conventional torque converter automatic transmission.
6.  Water Leaks Into the Cabin Issues With the Jeep Patriot
There are several Jeep Patriot models with reported leaky cabins. Some owners claim the water entered through the sunroof, while others claim it came in through the dome light of the car.
This issue appears to affect various Patriot model years, especially the 2008 through 2016 versions. Even while it's conceivable that this won't affect how the car works overall, it may result in electrical issues and mildew buildup within the cabin.
According to owners, the leaks may be so bad that water would dribble all over the radio and dashboard. Additionally, their flooring would become wet. The vehicle's infotainment system and dome lighting were also damaged by the water, necessitating additional repairs.
Even recent models have the problem. Forum users are adamant about reporting to Jeep about the problem so that it would acknowledge it and fix it.
Only a few owners of the numerous complaints on CarComplaints.com appear to have resolved the problem by realigning the sunroof, inspecting all grommets and plugs, or changing the sunroof drain tubes.
7. External Body Panel's Rust Issues With the Jeep Patriot
Rust on the subframe is another typical issue that Jeep Patriot owners should be prepared to deal with. It often happens between 80,000 and 100,000 miles, and it is a major issue. You should be prepared to pay when your Jeep Patriot experiences this problem since correcting it will be expensive.
8. TIPM Malfunction Issues With the Jeep Patriot
When the Jeep Patriot's Integrated Power Module, or TIPM, malfunctions, the gasoline pump can not function correctly. This might cause the engine to stall, the battery to fail, and the car to not start. Therefore, it's crucial to fix the TIPM promptly to ensure the proper operation of your vehicle.
9. Ball Joints Snapping Issues With the Jeep Patriot
Off-road Jeep Patriot customers frequently have this issue. When you drive over speed bumps or around bends, you will hear a banging sound coming from the front suspension if the ball joints have failed. The damaged ball joints must be replaced.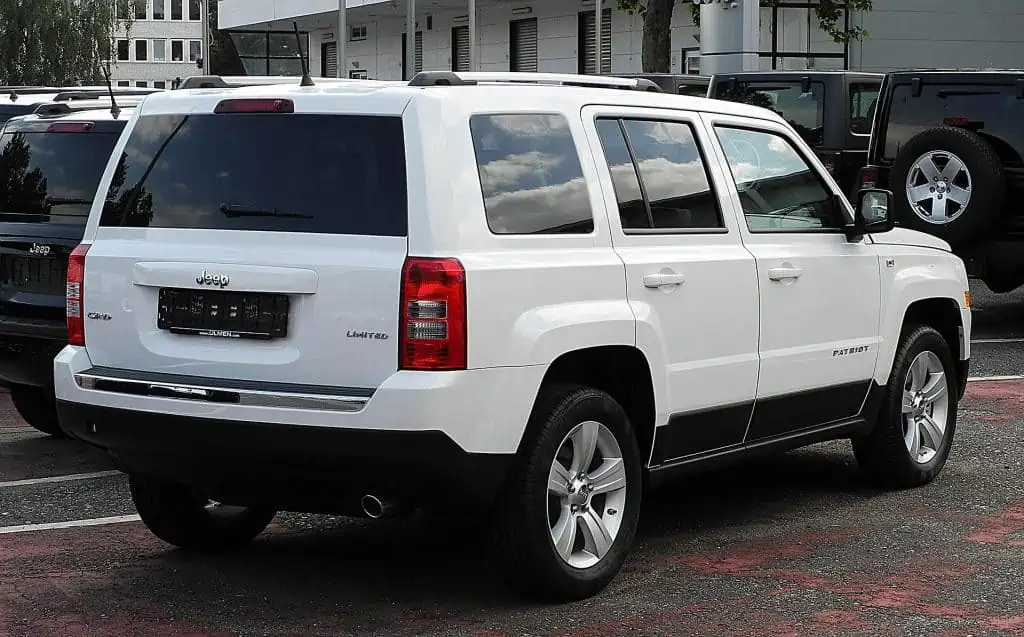 Jeep Patriot 2.2 CRD Limited Rear by M 93 / CC BY-SA 3.0 de. The alternator decoupler pulley on the Jeep Patriot must be handled carefully. However, since it doesn't require any specialist tools, replacing a broken alternator is far easier than fixing the other issues. It could also be inexpensively repaired.
10. Throttle Body Failure Issues With the Jeep Patriot
Your Jeep Patriot's warning light for the throttle control will turn on if the throttle body malfunctions. The best solution for this issue is to swap out the damaged throttle body with a new one. Additionally, the Jeep Patriot model years 2007 to 2010 frequently have this issue.
11. A Faulty Decoupler Pulley on the Alternator
Users of the Jeep Patriot should be prepared to handle a damaged alternator decoupler pulley. But unlike the other problems on this list, replacing a damaged alternator is simple because it doesn't call for any specialized equipment. It may also be fixed affordably. Whining or rattling noises and problems with the charging system are a few symptoms of a damaged alternator decoupler pulley.
Jeep Patriots: How Long Do They Last?
Like any vehicle, the lifespan is greatly influenced by how well you've taken care of it. The majority of Jeep Patriot owners concur that the vehicle could easily go at least 150,000 miles.
Given that most American households travel around 15,000 miles per year on average, this translates to about 10 years of ownership. That's before any significant repair or construction work becomes necessary.
However, several Patriots have crossed the 200,000 and 250,000-mile mark with careful maintenance and routine servicing. Just make sure you stick to its service intervals and do maintenance tasks periodically to ensure that it might survive that long.
How Reliable Is the Jeep Patriot?
It's not as severe as you may expect, even though we stated before that Jeep Patriot issues can be common. The Jeep Patriot received Kelley Blue Book's "5-Year Cost to Own" award not only once, but numerous times. Overall, it has lauded the Patriot for having a relatively cheap cost of ownership, as have several reviewers and owners.
Even though it's not the most trustworthy automobile you can purchase, it's dependable enough to avoid constantly needing expensive repairs. Because you can operate it so cheaply, this is improved.
That also accounts for its engines' comparatively good fuel efficiency. Therefore, the Patriot may be viewed as a reasonably priced vehicle to purchase and maintain throughout its lifespan. We immediately dove into data gathered by CarComplaints.com to learn more.
Owner reports from its website and those from the NTHSA are compiled here. Here, we can observe that the Jeep Patriot receives fewer complaints than its brothers. more so if you take into account how many were sold.
Jeep Patriots: Are They Good Cars to Buy
We should first learn more about the factors that contributed to the Jeep Patriot's success. Why do some individuals still praise it four years after it stopped being produced? The cost and value for the money were the key justifications for this.
After all, it was a Jeep, and it was reasonably priced for customers. Additionally, insurance for it was reasonably priced. Even yet, you still enjoy all the convenience and respectable off-road characteristics that come with a Jeep vehicle.
The Patriot was a fantastic family car since it had lots of room for goods and luggage. Even though not all models featured 4WD, it was sufficient for less demanding purposes. Its success, however, also made some of its underlying design problems apparent.
Jeep Patriot black by Matti Blume / CC BY- 3.0SA. If the throttle body fails, the throttle control warning light on your Jeep Patriot will come on. The damaged throttle body should be replaced with a new one as the ideal remedy to this problem.
To keep the price low, Jeep, among other things, adopted drastic cost-cutting measures. So much so that the amenities were at best primitive in terms of technology. This is even though crossovers and mini-SUVs with comparable prices have superior kits fitted. Moreover, the built quality was poor.
Even in the more expensive trims and versions, the interior was sparse. The Patriot's performance lagged behind the competition, sometimes making routine driving feel slow. Its safety, which is unquestionably a major concern for many people, especially as a family car, was another drawback.
In safety testing, it fared less well. The Patriot has been a model for 11 years, thus a significant upgrade was long overdue, but it did receive a slight redesign in 2011. Jeep nonetheless replaced the Patriot in 2017 with the second-generation Compass.
Does the Jeep Patriot Require Pricey Maintenance?
The Jeep Patriot does not require significant maintenance. A Jeep Patriot's yearly maintenance costs on average $596. Given that SUVs typically spend roughly $575 in yearly maintenance, this reliability for SUVs is somewhat above average. However, compared to most of its rivals, this automobile is less expensive to maintain.
The Conclusion
As we conclude with our discussion of Jeep Patriot issues, we're left to reflect and determine whether the flaws on some of these Patriots warrant worry. They frequently are. The cost of bearing some components, such as the gearbox, gasoline tank, TIPM, suspension system, and so on, may be fairly high.
If not addressed, they can be fatal in addition to degrading the driving experience. However, some people are perplexed as to how it could have occurred in the first place.
Water should never have leaked from a contemporary automobile in the Patriot's manner. It's not all horrible, though. The Patriot is comparable in price and age to several vehicles that have been much less dependable. As a result, we can unquestionably state that the Jeep Patriot isn't as unstable as it could appear in general.
Given how many Patriots have been sold throughout the years, the issues are not as prevalent. Even when they do, it won't cost as much to fix them as it would on some other automobiles.
The Patriot is also still a generally low-cost vehicle to maintain. Because of the fuel-efficient engine and affordable insurance, operating expenses are modest. However, it's crucial to be aware of any potential drawbacks a Patriot may have to fully appreciate these benefits.
Pre-purchase examination and a test drive are essential if you intend to purchase a Jeep Patriot. Overall, although not enjoyable to deal with, Jeep Patriot issues are still manageable in comparison to others.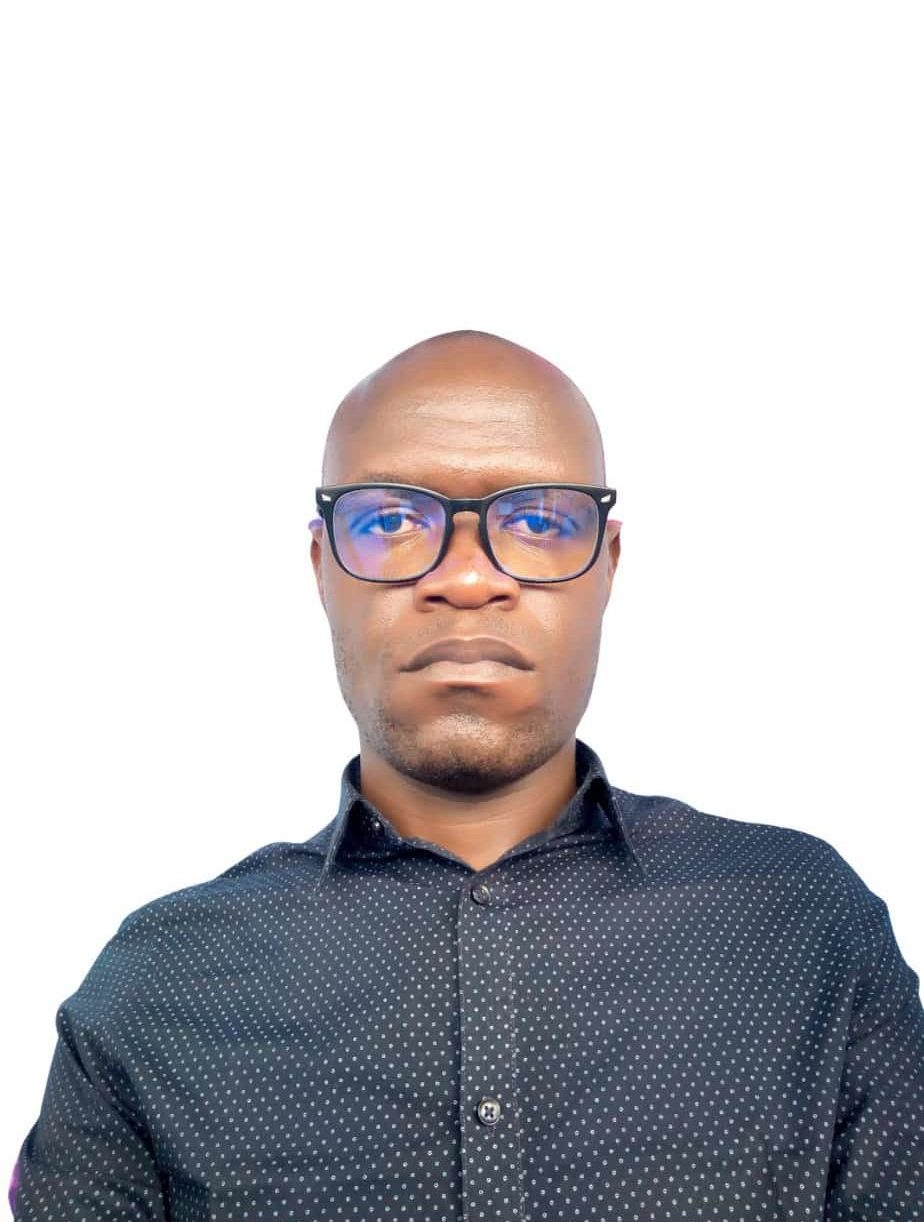 Nyangano Maurice specializes in vehicle troubleshooting and has more than 10 years of experience in the automobile industry. Over many years of experience as a car mechanic, he has acquired a broad range of skills, including engine repair, brake systems, electrical systems, and more. He frequently hosts community workshops and training programs to help motor vehicle owners understand their vehicles better.