Nissan's crossover SUV, the Rogue, was introduced in 2007. The Nissan Rogue has gone through three versions since then: the second generation debuted in 2013, and the third generation debuted in 2020.
The 2.5L four-cylinder gasoline engine was the standard powertrain for the Nissan Rogue. The 2.0L hybrid variant was only offered in the second generation. No matter if it has a hybrid or a 2.5L engine, they are all coupled to a CVT transmission.
The 2.5L and hybrid Nissan Rogue both produce 170 and 141 horsepower, respectively. They were typically offered in three distinct trims, each with various levels of standard equipment.
Additionally, depending on the preference of the buyer, the Nissan Rogue is available with either front- or all-wheel drive. As an additional option, the "Family Package" for the Nissan Rogue may be equipped to add third-row seats.
As of now, the Nissan Rogue appears to be a perfectly fine little SUV that you could drive daily. We will go into more detail below, but the Nissan Rogue has experienced various troubles over the years.
You've come to the correct site if you were considering buying a Nissan Rogue to replace your present vehicle and wondered what to watch out for and which Nissan Rogue years to avoid.
We'll go through frequent Nissan Rogue years to avoid, why you should avoid them, what the best option is, and examine Nissan rogue issues in general. Before purchasing a vehicle, it's generally a good idea to do some research on it.
Which are the Nissan Rogue Years to Avoid?
Unfortunately, several Nissan Rogue cars from different years have received various complaints. Finding a secondhand Rogue that isn't on this list might be difficult because it includes the majority of the years that have been released.

2021 Nissan Rogue by Kevauto / CC BY-SA 4.0. The Nissan Rogue variants for 2021 are great cars with almost no complaints. The few reports that have been made about them frequently have less to do with malfunctioning machinery and more to do with design elements that owners hated about the Rogue.
To provide you some backup options if your selections are restricted when it comes time to make a purchase, we will here distinguish between the worst and finest models. In any case, if at all possible, the following are the Nissan Rogue years to avoid:
The Nissan Rogue years to avoid 2008
The Nissan Rogue years to avoid 2009
The Nissan Rogue years to avoid 2010
The Nissan Rogue years to avoid 2011
The Nissan Rogue years to avoid 2012
The Nissan Rogue years to avoid 2013
The Nissan Rogue years to avoid 2014
The Nissan Rogue years to avoid 2015
The Nissan Rogue years to avoid 2016
The Nissan Rogue years to avoid 2018
Transmission failure is the most common problem these Nissan Rogues face, pretty much everywhere. Your gearbox is crucial to enable you to steer and shift gears as you choose, therefore a sudden malfunction in this system might result in your vehicle losing control and being unresponsive to your inputs.
It's a severe issue with the Nissan Rogue and is especially worrisome because it may put someone's life in jeopardy.
The fact that it affects so many Nissan Rogues is a genuine problem, therefore if you decide to purchase one of the vehicles on the above list, have a reliable technician examine the vehicle first and request a pre-inspection report to reduce your risk. A transmission issue might result in a risky collision if you're moving quickly or on a slick road.
The main flaws in 2008, 2009, 2010, 2011, 2012, and 2013 Rogue models are transmission issues. Along with catastrophic transmission failure, a sudden loss of acceleration is also common.
Models from 2014, 2015, 2016, and 2018 have more difficult problems. They all generally experience comparable transmission failures, but some of them also experience other issues.
There have been several broken interior accessories and air conditioning systems in the 2014 and 2015 versions. The 2016 model's A/C issues persisted, and a grating suspension flaw that causes noise to come from the front end during turns was added.
Only the 2018 model is free of gearbox troubles, although it does have very serious braking problems. According to reports, 2018 tends to brake unexpectedly and without notice while you're driving, which might cause an accident.
If you must purchase one of the Nissan Sentras mentioned above, 2014, 2015, and 2018 versions appear to be far safer than the rest. Although we still think these are the Nissan Rogue years to avoid, they can be fallbacks in need.
Why are These Years Included in This Collection of Nissan Rogue Years to Avoid?
Although your Nissan Rogue might have other problems, the gearbox difficulties are the most common across all of the following models.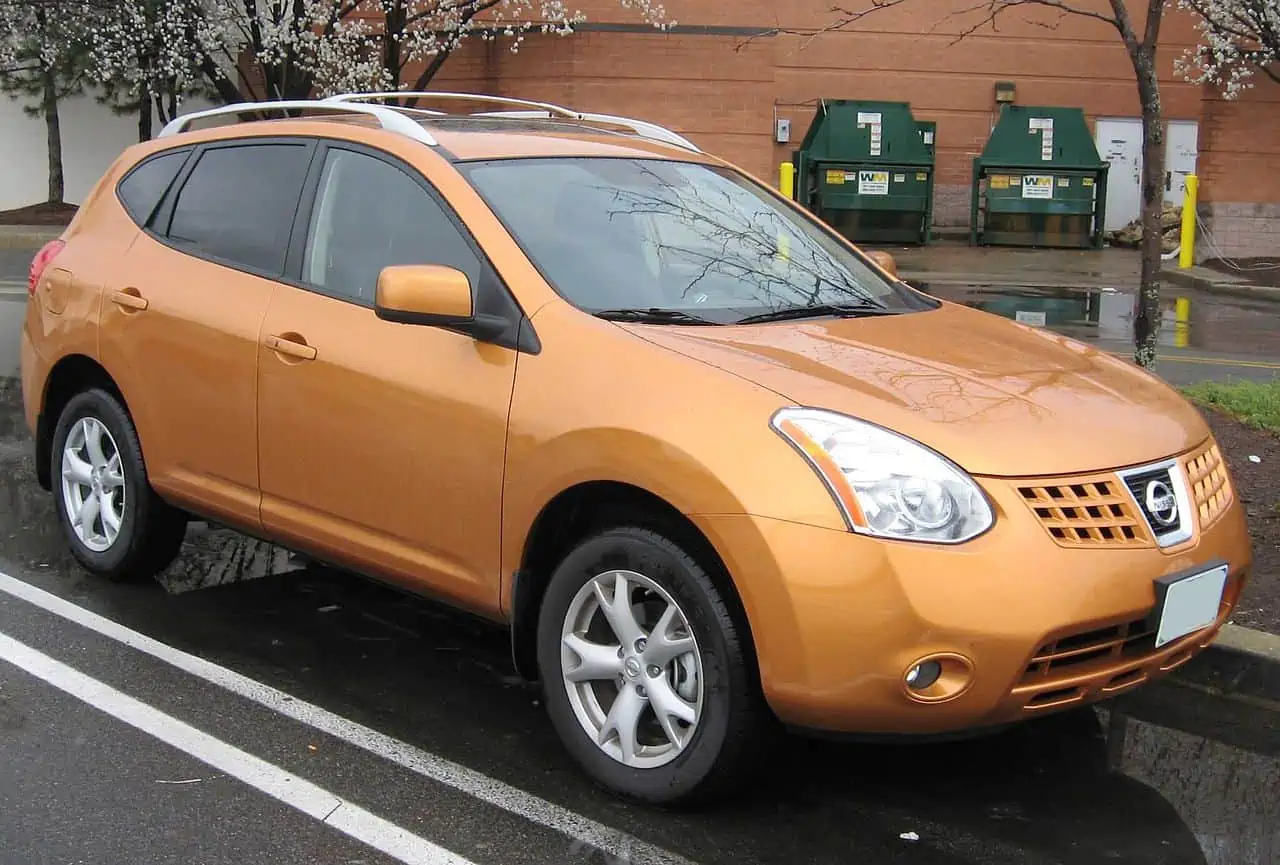 2008 Nissan Rogue by IFCAR. Transmission problems are the primary defects of the 2008 Rogue models. It's typical to have both catastrophic transmission failure and an abrupt loss of acceleration.
Transmission issues have plagued the vehicles from 2008 to 2018, necessitating owners to pay for some expensive repairs and replacements. The good news is that certain providers will still pay for your car even if it has a faulty gearbox.
Nissan Rogue Years to Avoid: 2008 Issues
The Nissan Rogue, a crossover vehicle designed to compete with rivals, was the company's first model, debuting in 2008. However, the Rogue has had trouble surviving due to transmission problems.
The failure of CVT transmissions, the inability of the vehicle to accelerate from a complete stop, whining and dragging, CVT noises, and a grinding sound when accelerating are the most frequent transmission issues.
In the 2008 Nissan Rogue, transmission failure normally happens at 124,000 miles and costs $3,190 to repair. The most popular remedy is to completely replace the CVT transmission, which is a costly fix but is necessary to stop your vehicle from stalling out at an inconvenient and risky moment.
Nissan Rogue Years to Avoid: 2009 Issues
Similar to last year, the biggest concern with the 2009 Nissan Rogue's gearbox difficulties is transmission failure. The warming of the transmission oil, transmission sliding, and vibration was the next most frequent problems.
At roughly 107,000 miles, the transmission oil overheats, and the repair will run you about $2,510. Installing a transmission oil cooler or changing the oil cooling tank are two solutions to this issue. Around 110,000 miles is when transmission sliding usually starts to occur.
Since the user's RPMs cannot go over 2000 to 3000 when driving, the gearbox must be replaced as the sole option. Vibrations are accompanied by a grinding noise, according to those who have experienced them, and poor transmission is what caused the issues.
A 2009 Nissan Rogue's gearbox typically fails at roughly 103,000 miles and fixing it will set you back about $3,060. Nissan recalling the vehicle and offering the owners an extended warranty is one way to address this issue. The users paying to replace the transmission is an alternative method.
Nissan Rogue Years to Avoid: 2010 Issues
Extreme gearbox troubles, followed by issues with the engine and brakes, plagued the 2010 Nissan Rogue. The transmission issues, which included a problem with acceleration, transmission failure, early transmission wear, and vibration, received the highest rating.
This model's acceleration issue may be fixed for roughly $720, which is a reasonable price when compared to the expense of replacing or repairing the entire gearbox. It typically occurs at around 91,000 miles.
Transmission failure, which happens at roughly 131,00 miles and costs about $4,120, is the second transmission issue.
The major option is to replace the gearbox, which is a costly but necessary repair to keep the car running. Premature transmission wear, which starts to develop at just around 100,000 miles, is the third problem in the transmission category.
Similar to a failing transmission, only replacing the transmission will fix the problem. Vibration is the final issue, and it can be fixed for a costly $4,000 by swapping out the CVT transmission.
The 2010 Nissan Rogue has several engine issues in addition to gearbox issues. The primary ones are that the car stutters while trying to accelerate after being on the highway and that the engine can lose power while it is moving.
This model cannot exceed a set mile per hour despite pushing the accelerator because the car cannot accelerate after traveling on a highway.
The second problem with the vehicle's inability to accelerate smoothly is defined by the car shaking after halting for a while and then resuming to idle.
The last problem, the engine losing power while driving, needs to be fixed right away since it's dangerous and needs to be replaced by a professional.
Nissan Rogue Years to Avoid: 2011 Issues
The Nissan Rogue has gearbox difficulties as its primary category of troubles, with AC and heating issues coming in second. The car's inability to accelerate or brake while in motion and transmission failure are the hallmarks of transmission problems.

2011 Nissan Rogue by IFCAR. The main problem area for the 2011 Nissan Rogue is transmission issues, with AC and heating problems following in second. Transmission issues are characterized by transmission failure and the inability of the vehicle to accelerate or brake while in motion.
At roughly 86,000 miles, the transmission stops accelerating for a $2,690 cost. The transmission must be replaced, or in some situations, cooling kits must be installed.
The same fix, replacing the transmission, is necessary for the transmission failure for it to work correctly. The malfunctioning AC compressor, which requires replacement, is what defines the AC problems.
Nissan Rogue Years to Avoid: 2012 Issues
There have reportedly been problems with the 2012 Nissan Rogue's engine and transmission. The car experienced speed control issues at around 58,000 miles and stopped at about 68,000 miles, which are symptoms of engine difficulties.
Similar to the previous year, there have been transmission problems. The two most frequent faults are the inability to accelerate or brake while driving and transmission breakdown, for which a replacement is the only fix.
Nissan Rogue Years to Avoid: 2013 Issues
Numerous gearbox and drivetrain problems are the 2013 Nissan Rogue's main weaknesses. At around 65,000 miles, the vehicle starts to lose power and its ability to accelerate due to difficulties with the powertrain.
Loss of acceleration and transmission failure are the symptoms of transmission issues. The average mileage for the loss of acceleration to occur is 71,000 miles, and the repair will run you about $2,860. Replacing the CVT transmission, replacing the transmission and adding an external cooler, or trying a transmission flush are the available fixes.
Nissan Rogue Years to Avoid: 2014 Issues
The AC/heater and body/paint concerns were listed higher than the transmission difficulties, making the 2014 Nissan Rogue the first model to not have as many transmission faults as other categories.
While the AC/heater concerns included the AC not functioning correctly and the vents blowing heated air into the body of the car, the body/paint issues were paint flaking and water seeping. The biggest transmission problem was the $3,460 to replace the transmission, which failed after around 79,000 miles.
Nissan Rogue Years to Avoid: 2015 Issues
The 2015 Nissan Rogue was plagued by troubles with the air conditioner and heater, with internal access, and later with the powertrain. There were many engine-related concerns as well, including issues with vehicle control and engine failure. The seat belts creating problems after usage was one of the interior access problems.
Nissan Rogue Years to Avoid: 2016 Issues
The 2016 Nissan Rogue had resolved the AC/heater and interior access difficulties, but its primary issue was now suspension-related. There have been several reports of the front end popping and making noises while pushing into confined spots.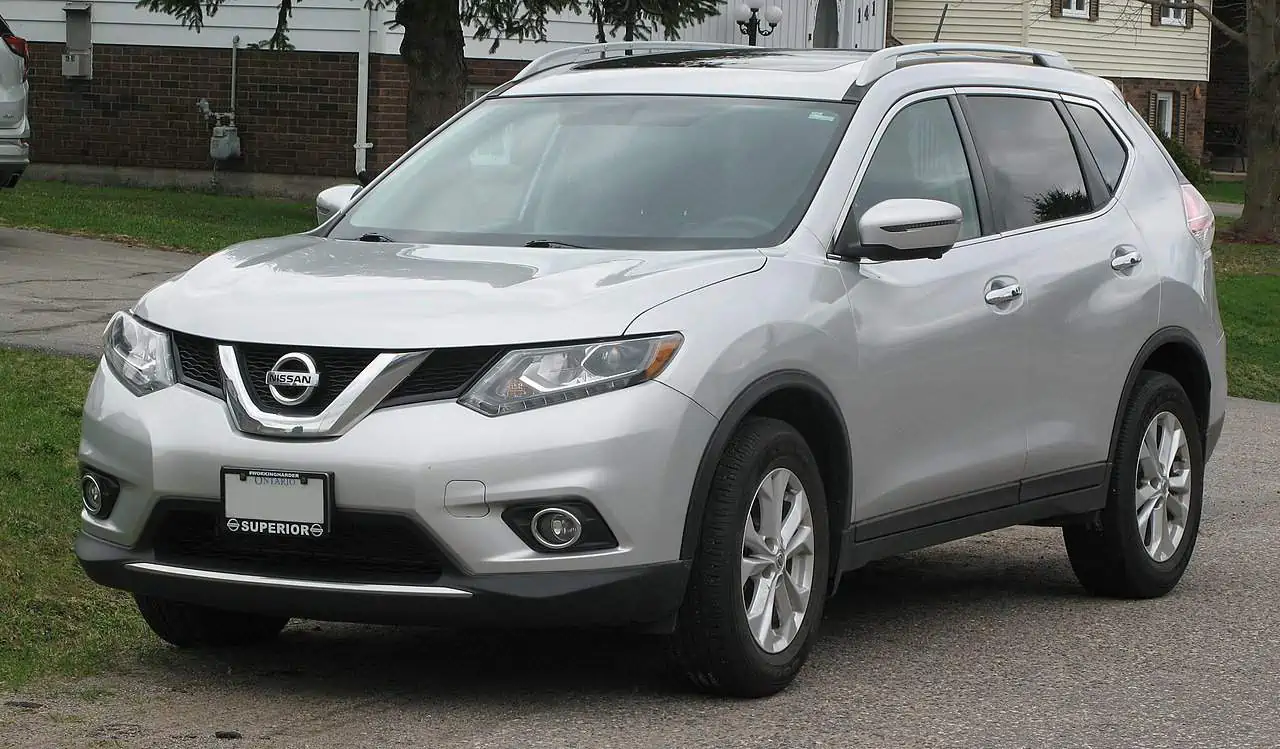 2016 Nissan Rogue by SsmIntrigue / CC BY-SA 4.0. The 2016 Nissan Rogue had fixed the air conditioning/heating and interior access issues, but its main problem was now with the suspension.
Nissan Rogue Years to Avoid: 2018 Issues
The 2018 Nissan Rogue continued to have braking issues, and the NHTSA received a staggering number of reports about it. Due to the high frequency of braking problems that can result in collisions and the inability to brake when necessary, this model is risky to buy and drive.
Which Nissan Rogue Model Years are Safe to Purchase?
Even though there aren't many Nissan Rogue models from any given year that haven't had a long list of complaints filed against them, you can be confident that they're generally dependable cars that you can rely on to keep you and your passengers safe.
The majority of the time, this entails spending more money on a more recent Rogue than on an older one, but it's always better to be safe than sorry. We advise getting one of these Nissan Rogues in new or used condition: 2017 / 2019 / 2020 / 2021
From this group, the 2017 Rogue has received the most complaints, however, most of them are minor issues or infrequent occurrences. The 2017 model's most worrying defect was a jittering feeling that required a few thousand dollars in repairs, but this appears to have been a one-time issue and shouldn't be a problem for you.
2019, 2020, and 2021 Nissan Rogue models are excellent vehicles that have had nearly no complaints at all. The few reports that have been made concerning them often have more to do with features of the Rogue's design that owners disliked rather than broken machinery.
For instance, the 2019 model's fuel economy has received some criticism, but you may investigate this ahead and determine whether it's adequate.
Which are the General Problems with Nissan Rogue Car Models?
The Nissan Rogue's issues are not unproven; over the years, there have been a lot of consumer complaints regarding the vehicle. Here are some typical issues with the Nissan Rogue before we talk more about which model year is secure to purchase:
1.  Issue with Transmission
One of the most often voiced criticisms by buyers of the Nissan Rogue is its CVT (continuously variable transmission). A CVT transmission typically operates using pulleys and a belt rather than gears. Since there are seldom any gear changes, the vehicle is easier to drive as a result.
However, because they require the engine to run at higher RPMs to produce its power, they might seem awkward to operate if you're not used to them.
Given how smooth they are, a CVT transmission may be extremely pleasant to have. However, the Nissan Rogue's gearbox has broken down multiple times and has not performed as anticipated. One client, for instance, said that his Nissan Rogue had a hard time ascending a hill.
Even though the accelerator foot was in the same position, he recounted how the RPM decreased. Then, when he attempted to rise, there was a sharp jolt, and the check engine light illuminated.
It was determined after bringing the vehicle to a Nissan dealership that the transmission needed to be rebuilt.
Nissan determined that the gearbox had a design issue. Following multiple complaints, they increased their gearbox warranty from 60,000 miles to 120,000 miles.
You won't be required to pay for the entire repair in this situation. The cost of the transmission repair can reach $4,500 if the warranty expires, so you'd have to cover it on your own.
2. Issues with  Suspension
Another prevalent issue with the Nissan Rogue, particularly with the latter versions, is the suspension. The suspension strut bearing assembly on the Rogue typically causes the issue, which is why buyers may hear a "popping" sound when doing quick corners. Even with low-mileage Rogues, this generally occurs while they are driving into or out of a parking place.

Nissan Rogue Sport (2020) by Kevauto / CC BY-SA 4.0. Models of the 2020 Nissan Rogue are great cars with almost no complaints at all. The few reports that have been made about them frequently have more to do with aspects of the Rogue's design that owners hated than with malfunctioning equipment.
The price to fix a strut bearing ranges from $520 to $1200. The expense would vary according to how serious the problem was. Suspension adjustments are not one of those DIY solutions, but there are several that may save you a lot of money.
3. Engine Start-Up Whine
The Nissan Rogue's raucous engine start, which typically happens in colder climes, has drawn criticism. There may be two causes for this problem, the first of which is an incorrectly functioning timing chain. A timing chain must be tensioned to work correctly; if the chain is improperly placed and slack, the engine will create noise when it begins.
The Nissan Rogue's engine architecture, which causes the cylinders to shrink in cold temperatures, is the second explanation. As a result, the engine makes a clicking sound when it initially begins.
The piston then expands when the engine starts and warms up, creating a tighter seal inside the cylinders and ending the clicking sound.
4. An Inaccurate Fuel Gauge
The Nissan Rogue occasionally has trouble showing the right amount of gasoline. It does imply that the fuel gauge could be showing that there is still gasoline in the tank even while it is running out, even though it might not be a severe problem by itself that impairs the driving experience. You could experience this and run out of gasoline at inconvenient moments.
If your car is showing that you still have enough gasoline to complete the trip but in reality, it is almost empty and you are far from a gas station, it would be a major problem.
Usually, the issue is caused by a bad sensor, also known as a sender unit. If this is the case, a new part, not counting labor, will cost you about $130.
5. Failure of the Canister Purge Valve
A component of the emissions system, the canister purge valve captures gasoline vapors that develop in the fuel tank. The vapors are subsequently sent into the engine, where they are burned like gasoline.
The check engine light often illuminates as a result of a damaged wire in the canister purge control. If the issue persists, it can potentially have an impact on the Nissan Rogue's fuel economy.
Older Nissan Rogue models typically have this issue. If this occurs, depending on the severity of the problem and excluding labor charges, the replacement cost ranges from $150 to $200.
6. The Sunroof Failing to Close
Typically, the first-generation Rogue, which was produced between 2008 and 2013, has this issue. It's typically brought on by a front-mounted wind deflector that won't lower, preventing the sunroof from entirely closing.
The cost of the repair would change based on the issue. The deflector costs often run approximately $150 if it has to be changed.
Nissan Rogue Sport (2017) by Kevauto / CC BY-SA 4.0. The most concerning flaw in the 2017 model was a jittery sensation that cost a few thousand dollars to fix, but this seems to have been an isolated incident and shouldn't be a problem
Nissan Rogues: How Long Do They Last?
The Nissan Rogue, like the majority of contemporary vehicles, can travel more than 200,000 miles before needing maintenance. After then, most vehicles, including the Rogue, will need more care and maintenance to function correctly.
Are Nissan Rogue Cars Good?
It is possible. Yes, as was already said, the vehicle has problems. The Nissan Rogue will be a terrific daily driver, nevertheless, if you and the prior owner gave it the right care.
The engines in the 2.5L and 2.0L hybrid models both provide acceptable power. A CVT transmission is generally often quite smooth and pleasant to drive, particularly on the highway. It involves correctly maintaining the vehicle.
Is the Nissan Rogue a Good Investment?
This question is difficult to answer. On the one hand, the Nissan Rogue indeed has several design defects and problems that may require numerous repairs. On the other hand, if the vehicle is properly maintained, it should be just as dependable as its rivals.
Additionally, the Nissan Rogue's $467 average yearly repair cost is considerably less than the $521 and $652 averages for small SUVs and all vehicle models, respectively, according to RepairPal. Even if the Nissan Rogue is bothering you with repairs, the usual repair cost shouldn't be excessive.
If you're still hesitant, you may ask your preferred technician to check out the Nissan Rogue vehicle you're going to buy. Normally, this would run you $150 to $200, depending on how thorough the examination is.
In this manner, you may determine whether the device you're about to buy has any issues. From that point on, you may decide before buying one with greater knowledge.
You should purchase the vehicle if it appears to be trouble-free. However, if the vehicle has obvious flaws, you might want to determine whether or not the asking price is reasonable before bidding. You should also estimate the cost of any potential repairs.
Buyers Guide for the Nissan Rogue
If you intend to purchase a Nissan Rogue, whether it be a 2008 or 2018 model, you need to thoroughly check the car. Any buyer of a used vehicle should heed this advice since doing an examination can help you avoid unforeseen maintenance bills.
You can determine whether the vehicle needs repairs or is in excellent condition by doing an examination. If it does require repairs, you may calculate the cost of those fixes and bargain for a lesser price.
If the seller has nothing to conceal, they should have no issues with you asking for an inspection. It could be advisable to leave if they do object to an examination since they might be trying to hide a problem with the car.
To organize the inspection, you may either call your go-to mechanic or make use of services like LemonSquad. For the majority of cars, including the Nissan Rogue, an inspection shouldn't set you back more than $200. However, keep in mind that expensive vehicles could be unusual or vintage.
Additionally, now that you are aware of the typical Nissan Rogue issues, you may ask your technician or the service provider to check out particular components of the vehicle. such as its powertrain, air conditioning compressor, and suspension struts. By doing this, you can be sure that these frequent issues won't arise shortly after you buy the car.
A used vehicle purchase might take a while. To avoid unpleasant surprises after buying a vehicle, you must not only choose the appropriate one at the right price but also make sure it has been well maintained. Good luck and never forget to conduct a comprehensive vehicle check before buying a car.
The Conclusion
One of the finest choices you can make is to purchase a Nissan Rogue in the proper year. A Nissan Rogue may be a great car for you and your family to buy when it's in top condition. Avoid purchasing a Nissan Rogues model year if you want to avoid being listed above and save money on maintenance.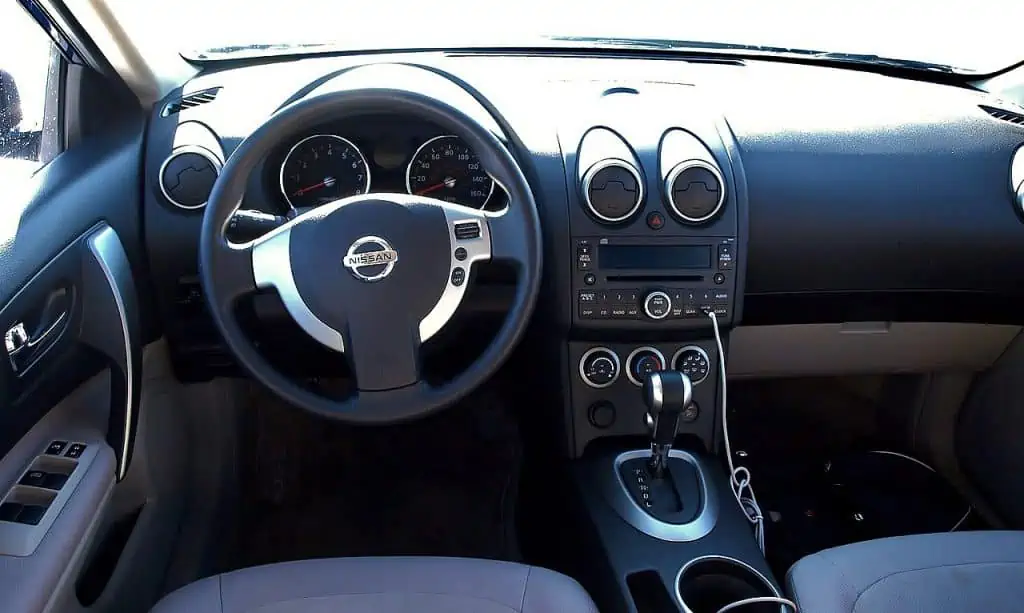 Nissan Rogue Interior 2014 to 2015 by resedabear / CC BY 2.0. The 2014 and 2015 variants include some faulty interior fixtures and air conditioning units.
Most Nissan Rogue cars from that year have several serious flaws, particularly in their gearboxes. Only Rogues from recent years, notably models from 2017 through 2021, have had very few complaints. If you can, stay away from Rogues made from 2008 to 2016 as well as the 2018 model.
Get your car checked thoroughly to ensure your safety and the safety of any passengers, as well as to verify that any recall information is up to date.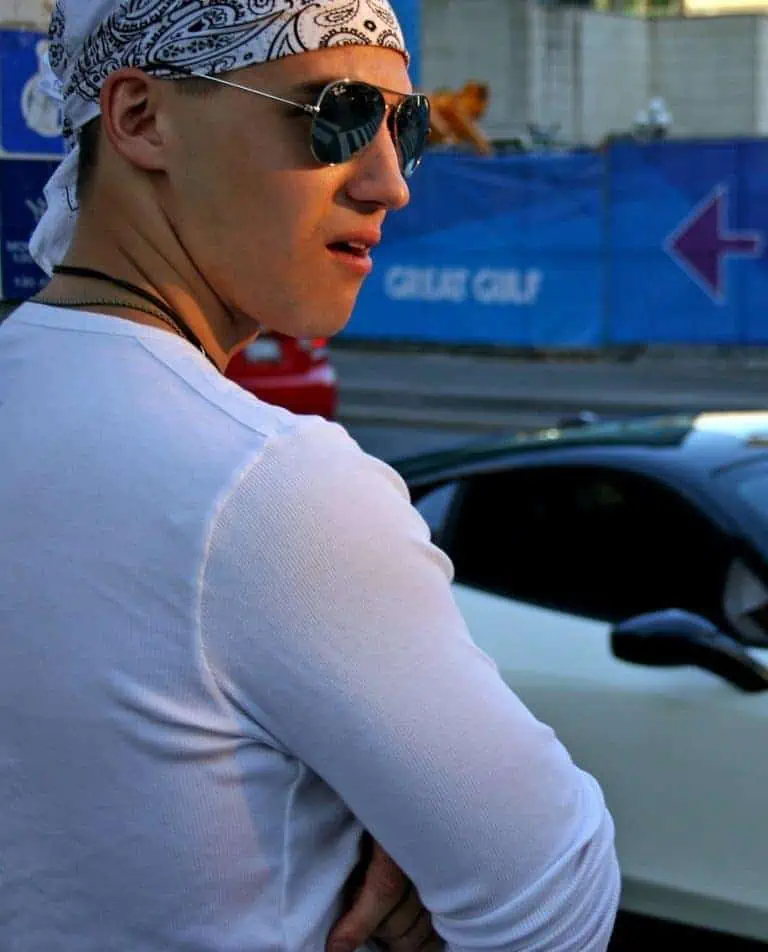 Jim Wicks is the founder of MotorVehicleHQ. With over two decades of experience in the automotive industry and a degree in Automotive Technology, Jim is a certified car expert who has worked in various roles ranging from a mechanic, car dealership manager, to a racing car driver. He has owned more than 20 cars over the past 15 years. Ask him about any vehicle you see on the road and he can tell you the make, model and year. He loves the aesthetics of all things cars, and keeps his vehicles in pristine condition.
In his free time, Jim enjoys getting his hands dirty under the hood of a classic car or taking long drives along the country roads. His favorite car? A 1967 Shelby GT500, a true classic that, according to Jim, "represents the pure essence of American muscle."