Like other Toyota cars, the 4Runner has a powerful running system. Typically, they are durable and can travel great distances. But there will always be a few model years that have their fair share of issues, just as with any car that has been in production for several generations. The following Toyota 4Runner years should be avoided.
A top SUV with a devoted following among midsize SUV fans is the Toyota 4Runner. When shopping for a used SUV, keep in mind that some model years are better made than others, just like with any car. To prevent issues, what are the Toyota 4Runner's best and worst year choices?
The 2009 and 2000 Toyota 4Runners are frequently ranked as the second- and third-best Toyota 4Runner models, respectively. The 2015 Toyota 4Runner, however, as well as 2003 to 2005 and 2001 to 2002 Toyota 4Runner, are better avoided.
We take a deeper look at each of these models to demonstrate why it is best to choose one over the others. We also look at the most common 4Runner complaints over the years.
Which are the Toyota 4Runner Years to Avoid?
If you're not a mechanic or don't feel like being one, then these are the Toyota 4Runner years to avoid:

2020 4Runner by Andra Febrian / CC BY 2.0. JD Power gave the 2020 Toyota 4Runner an 80 out of 100 for reliability, which was good enough for fourth place in its category. It receives a very high score of 94 out of 100 for resale value.
2003-2005 Toyota 4Runner
2001-2002 Toyota 4Runner
1990-1995 Toyota 4Runner
1988-1989 Toyota 4Runner
Bodywork issues have been the largest overall issue with Toyota 4Runners throughout the years. Rust is to blame, which initially affects the paint before beginning to affect the body.
The fifth-generation 4Runners will likely start to have rust issues eventually if they haven't already, but this is mostly for the earlier versions. The more recent models you choose, the less you'll have to deal with this issue.
2003 to 2005 Toyota 4Runner
The body and undercarriage corrosion problems on these Toyota 4Runner models are the worst. The dashboard cracking issue is also a major concern with the 2004 versions.
The majority of dashboard crack issues don't impact how a car operates and are expensive to repair, so they frequently go ignored.
However, head gasket issues are by far the most serious issues that affect the 2003–2005 4Runner vehicles. This has an impact on how a car operates, and changing them is pricey. According to NHTSA, there were over 400 complaints every model year for the model years 2003 through 2007.
The 2008-2009 models, which are an excellent substitute for this generation, only had 54 complaints per model year and are far less likely to rust.
2001 to 2002 Toyota 4Runner
Unfortunately, the Toyota 4Runner has seen the worst rust issues in recent years, so unless you have experience with bodywork, we suggest you avoid it. The third-generation 4Runners got the short end of the stick when it came to avoiding corrosion and paint issues out of all the years and generations.
Toyota provided a full-time all-wheel drive option for the 4Runner for the model years 1999 to 2000, turning it into the well-known and adored off-roader that consumers know and love today. The manual transmission and locking rear differential were eliminated by Toyota in 2001-2002, greatly reducing the 4Runner's off-road prowess.
1990 to 1995 Toyota 4Runner
The 3.0-liter V6 engine is the largest issue with the second-generation 4Runner, aside from the rust issues, which aren't nearly as severe as those with third-generation 4Runners. These engines' head gaskets are known for failing often.
They don't malfunction just once either; even after they are repaired and a lot of money has been spent on the car to have it serviced, the head gasket will keep failing because of the way the engine is built.
The most common issues reported with these Toyota 4Runners after a substantial amount of miles are sagging suspension and power steering leaks.
1988 to 1989 Toyota 4Runner
This version of 4Runner has the same engine defect design as the other 3.0-liter engines on this page, which results in ongoing head gasket issues. For dependability, the 2.4-liter engine is a far superior option.

2019 4Runner by Kevauto / CC BY-SA 4.0. The Toyota 4Runner is a top SUV with a strong following among midsize SUV enthusiasts. Just like with any automobile, certain model years are better manufactured than others, so keep that in mind while looking for a second-hand SUV.
The additional issues with all first-generation Toyota 4Runners are the usual issues you'd find with any car this old: leaks, corrosion, sagging suspensions, and other issues unique to older cars.
Which are the Best Years for the Toyota 4Runner to Buy?
A few model years stand out when you look at the Consumer Reports ratings and scores for the Toyota 4Runner over the years. Both the expected dependability and customer satisfaction scores for these models were 5/5. For this list of the most popular Toyota 4Runner model years, we took the years with the highest ratings.
These statistics show that there are a total of four best-used Toyota 4Runner model years. In the previous generation, there were two models. Additionally, there is one model from the fourth generation, which operated from 1996 to 2002, and one model from the current generation.
The anticipated dependability and customer satisfaction scores for each of these models were at the highest levels that could be given. Drivers have a variety of pricing alternatives for each year stated, many of which represent significant savings over the cost of a brand-new 4Runner.
1996 to 2002 Toyota 4Runner
Customers who find well-maintained 3rd generation 4Runner vehicles (1996-2002) will discover a reliable and competent SUV. Consumer Reports claims that the 2001 model year 4Runner is the finest of its generation. The 3.4-liter V6 engine became the default option in the lineup this year.
This truck-like SUV has already undergone a larger wheelbase and other improvements by this point in the generation. According to Consumer Reports, the greatest model year for a used Toyota 4Runner is 2001. The Toyota 4Runner received a 5/5 rating for expected dependability in 2001. Additionally, it received a score of 5/5 from customers.
The 2001 Toyota 4Runner received the recommended label from Consumer Reports as well. The used 4Runner costs, on average, between $4,975 and $6,275.
2006 and 2007 Toyota 4Runner
Two Toyota 4Runner vehicles dominated the fourth generation. Both the 2007 model year and the 2006 Toyota 4Runner received a score of 5/5 for both expected dependability and customer satisfaction. Consumer Reports lists each of these as one of the most popular Toyota 4Runner model years.
According to Consumer Reports, the 2007 model year 4Runner's high points are the same as those for the 2006 model year, which include "quietness, powertrain, off-road performance, towing, and cargo capacity." These models typically cost between $8,400 and $13,200.
2009 Toyota 4Runner
The 4Runner was more practical than earlier versions at the start of the fourth generation. Additionally, it has a sportier package that is excellent for off-roading. However, you will discover that the functionality is perfect for a fantastic ride if you like to keep firmly planted on the road.
There are two fantastic engine options to select from. A powerful 265-horsepower 4.7-liter V8 engine or a more modest 245-horsepower 4.0-liter V6 engine are also offered. You can easily tow with either motor, making vacations to the lake or camping enjoyable for the whole family.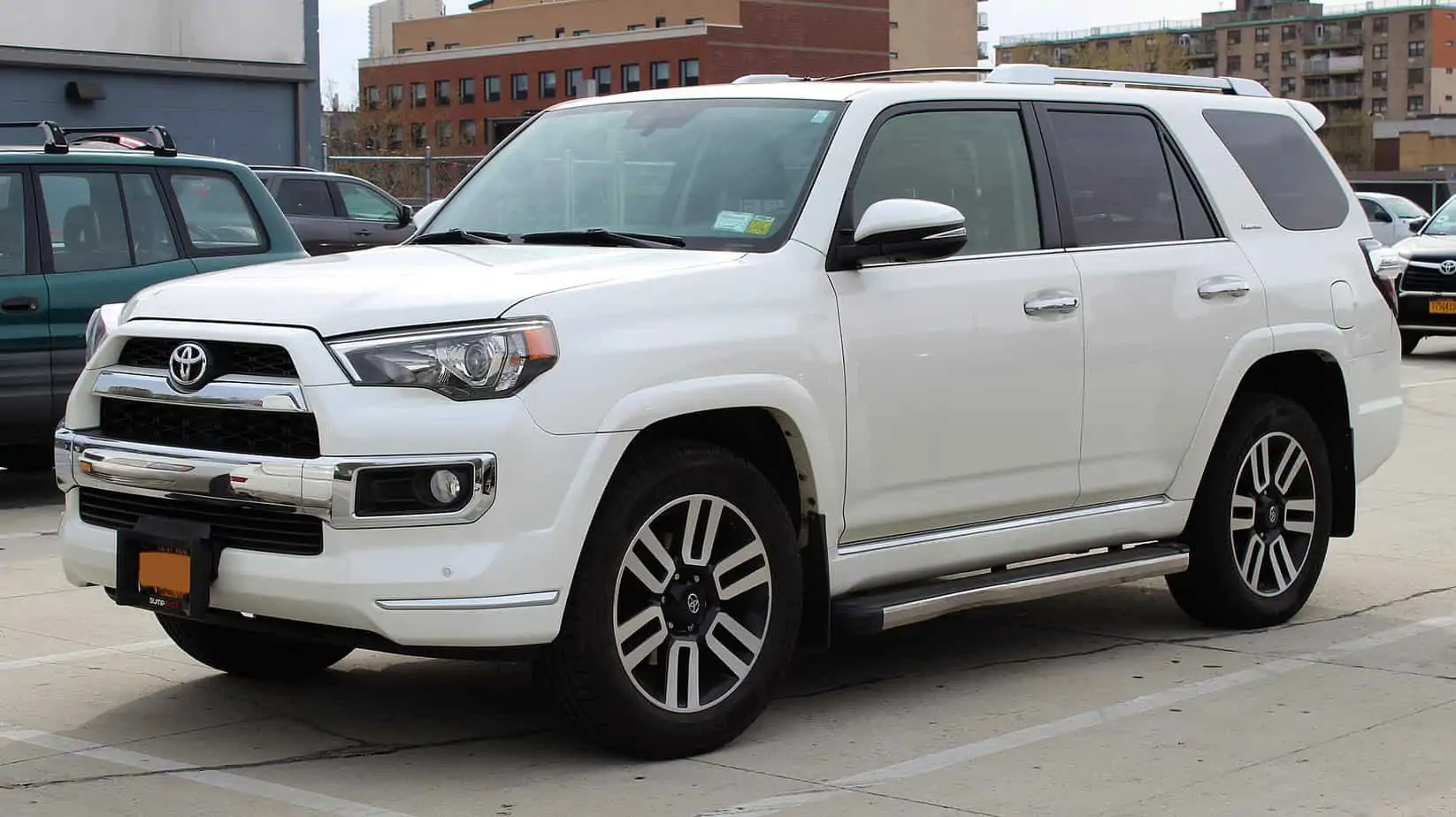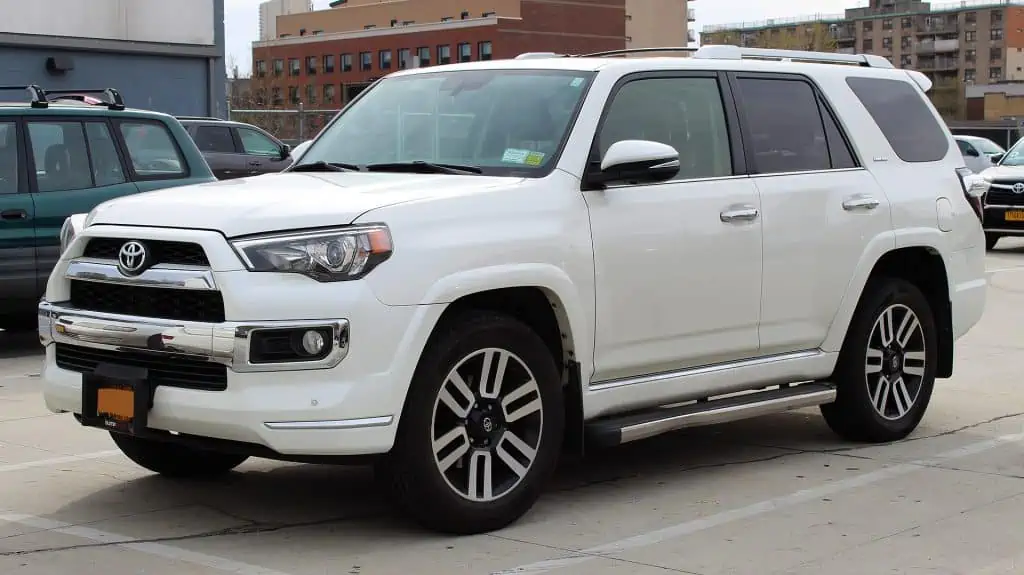 2014 4Runner by Kevauto / CC BY-SA 4.0. The braking system has had problems in more modern 4Runners, such as those from the 2014 and 2015 model years.
2013 Toyota 4Runner
Production of the current generation is still ongoing. However, they may also be rather costly. Customers can save some money by purchasing a secondhand model.
According to Consumer Reports, the 2013 Toyota 4Runner model year is one of the most popular. The 2013 4Runner received a perfect score of 5/5 in both consumer satisfaction and anticipated reliability.
The 2013 Toyota 4Runner has strong points in its off-road performance and a decent balance of power and fuel efficiency. Additionally, Consumer Reports compliments the tough aesthetic. The 2013 4Runner costs, on average, between $21,300 and $26275.
2017 Toyota 4Runner
Although the fifth-generation 4Runner has been around for a while, the 2017 model is the best one yet. This vehicle has a 4.0-liter V6 engine with 270 horsepower, which adds excitement to every drive.
Additionally, the NHTSA safety ratings demonstrate that it is a trustworthy car for transporting your family in. According to the crash test results, you will be effectively protected in the event of an accident.
Which are the Common Problems with the Toyota 4Runner?
A midsize SUV, the Toyota 4Runner originally entered production in 1983. The Japanese vehicle is one of the most popular SUVs in the nation and has been praised as a top family vehicle with excellent off-road capabilities.
Despite having a reputation for being a strong and resilient vehicle, even the most resilient vehicles can experience breakdowns and other annoying problems. This useful resource has been put together by us to assist you in resolving these problems.
We're delving into the most typical Toyota 4Runner issues below;
1. Problems with the Brake System
There are several brake problems with the 2017 Toyota 4Runner. On one side of the SUV, several owners have experienced momentary failure and short-term locking up of their brakes. More recent 4Runners, such as those from the 2014 and 2015 model years, have experienced similar issues.
In particular for the 2003-2005 model years, 4th generation 4Runner brake issues are well-known. The front brake calipers, front brakes, warping concerns, and early wear of the front brake rotor and brake master cylinder have all been reported by several owners.
2. Problems with Automatic Transmissions
Model years 1990 to 2011 and 2016 of the Toyota 4Runner are prone to automatic gearbox problems. Many owners have complained that when they first start up their SUV, the automatic transmission switches to manual shifting, and won't go into overdrive, or won't go into drive. The majority of these issues cause power loss and jerky shifting.
After 25,000 to 150,000 miles, the automatic transmission may not shift correctly either the shift solenoid has to be replaced or the throttle position sensor is malfunctioning. Most of the time, a whole overhaul is not required to fix the problem.

Automatic gearbox issues are common in 2010 Toyota 4Runner models. When an SUV is initially started, several owners have claimed that the automatic gearbox defaults to manual shifting and refuses to engage overdrive or drive.
3. Airbag Errors
The 2015 Toyota 4Runner was one of over 900,000 cars that Toyota recalled in 2019 to replace high-risk airbags. The front airbag inflators on the model may have been faulty and might have exploded or failed to deploy in an accident. It can result in severe harm either way. Make sure that this issue has been fixed if you want to purchase a 2015 4Runner.
4.  Corroded Contact Solenoids In the Starter
The third and fourth generations of Toyota 4Runners both suffer from this issue often. Corroded solenoid connections may cause the SUV to abruptly stop or not start at all.
Many owners have stated that when they try to start the car, the starter and turn key make strange ticking noises. Most people were able to fix this problem by swapping out a damaged starter. You might spend between $50 and $200 on a replacement starting solenoid, plus labor.
5.  Failure of the Charcoal Canister
The check engine light may come on if the charcoal canister purge control solenoid valve malfunctions, which can lead to issues with emission control. Debris might then enter the evaporative emission (EVAP) system, producing issues with emission control.
The 2004–2005 and 2009 model years of the 4th generation 4runner are particularly susceptible to this issue. The worn canister has to be changed to resolve the problem for the 4Runner owners.
You could have to pay an additional $250 to $450 for labor when replacing a vapor canister. This problem might be caused by a vapor canister purge solenoid, which can be replaced for $60 to $100 plus work.
6. Problems with Rust, Corrosion, and Body Paint
For the majority of Toyota 4th generation 4Runners, rust and corrosion have been major issues, and they typically start at about 154,000 miles. A trip to the repair found that many owners' 2003 Toyota 4Runners had seriously rusted frames and suspensions, even though they had previously operated without issue for several years.
Meanwhile, a typical 2005 Toyota 4Runner issue is excessive undercarriage corrosion. Owners of SUVs have been informed that due to severe corrosion on the underbelly, they were hazardous to drive.
Toyota recalled and changed the faulty components in these vehicles as a result of a large number of complaints. You may have to pay up to $1,800 in labor expenditures in addition to these body/paint concerns.
7. Melted or Cracked Dashboard
The dashboard of a 2004 Toyota 4Runner may be sticky, melted, or broken. For this particular model, this issue arose frequently. Many owners have claimed that the plastic in their dashboards melted in the heat of the sun, leaving behind a sticky, glossy material.
Aside from aesthetic concerns, a melted dashboard could inhibit the activation of airbags in an accident. Additionally, owners claim that the goo reflects a harsh glare that might briefly impair their vision and lead to hazardous driving conditions. Toyota decided to recall the impacted vehicles and pay back owners who had previously paid for dashboard repairs.
8. Mass Air Flow Sensor Failure
Mass Air Flow failure issue has been brought up by owners of 4Runners from 1996 to 2002, while 2012 vehicles have also received complaints of a similar kind. The majority of complaints focused on the engine's generally poor performance, buckling, stalling, weak acceleration, and sporadic cylinder misfires. A defective mass air flow sensor was found to be the cause of the issue when they took their SUV in for repair.

Customers who find well-kept 3rd generation 4Runner cars from 1996 will get a trustworthy and capable SUV.
Cleaning the sensor or replacing it with a new one typically fixes this problem. You might spend anything from $20 to $250 on a replacement mass air flow sensor, plus labor.
9. Cancelling of Calls
Calls being lost and the Toyota system restarting after 3 to 4-minute call durations have been reported by certain Toyota 4Runner owners. This issue can be resolved by disconnecting and rejoining the Bluetooth connection, disabling LTE or cellular roaming, stopping the phone from synchronizing contacts, or upgrading the iOS or Toyota operating system.
The Entune app must be installed on the connected phone for the Toyota 4Runner to function. It is advised to use this app even if it is not required to connect to the vehicle through Bluetooth.
Numerous complaints have been made about the Toyota 4Runner losing calls after around three to four minutes. The Toyota computer unit will likewise stop or reset itself when the call is dropped.
10. The Car Radio Frequently Reboots
The radio unit of certain 4Runner owners has had problems where it gets stuck in a reboot cycle. The major culprit behind this problem is a Bluetooth connection. It may be fixed by disconnecting and restarting the Bluetooth connection, upgrading the system in the car, or changing the head unit completely.
The head unit on the Toyota 4Runner has been known to repeatedly reboot for many of its owners. The center console's screen will freeze, become blank, then resume with the Toyota logo.
Of course, this is frustrating and inconvenient because it prevents drivers from using the navigation system or even listening to music. This is a long-standing and frequent problem with Toyota 4Runners.
11. The Battery Frequently Dies
Even when the car is turned off, several 4Runner owners claim that their batteries frequently die. This may be caused by malfunctioning batteries, aged batteries, malfunctioning alternators, parasitic drains, or left electrics on. The battery or alternator may be changed, and the parasitic drain can be fixed.
A failing battery has caused some 4Runners to have trouble starting. Although this is a typical issue, it has to be investigated because the battery is crucial for starting the car.
12. The Rotors Frequently Warp
Some Toyota 4Runner customers report having problems with rotor warping. General wear and tear, poor driving practices, or improper installation can all contribute to this problem. Replacement of the brake pads and rotors is the typical fix. But altering your driving mannerisms and getting the vehicle examined by a professional might also be beneficial.
The Toyota 4Runner's wheels can be seen through the rotors, which are round metal discs. When braking, these discs are crucial for slowing down your car. Some 4Runner owners have reported that these discs "warp" or lose their form. The car's ability to stop is compromised as a result.
13. Car Alarm Often Goes Off
Some Toyota 4Runners have an alarm system that isn't working properly, leading them to sound when they're not supposed to. A bad or dead battery, a malfunctioning alarm system, or both might be at blame. The battery has to be changed, the alarm system needs to be fixed, or an aftermarket alarm system needs to be installed.

The 2001 Toyota 4Runner received the recommended label from Consumer Reports as well. The used 4Runner costs, on average, between $4,975 and $6,275.
The alarm on the Toyota 4Runner has occasionally gone off randomly and without cause, which can be quite bothersome.
14. Car Fails to  Start In Cold Weather
The battery is mostly to blame for the 4Runner's difficulty starting in cooler temperatures. This can be the result of a battery that is running low or the incorrect battery. The battery has to be changed, and its cold cranking amps must be sufficient.
Using heavier engine oil or having moisture in the gasoline lines are two more potential culprits. Make sure your car is kept in a garage and has thinner oil in the winter.
When the weather turns chilly, many vehicles have trouble starting their engines, and the Toyota 4Runner is no exception.
15. 4Runner Failing to Beep While Locking
The 4Runner occasionally won't beep while locking or unlocking the doors. This issue could be caused by something as simple as not closing all of the car's doors completely. Sometimes the system has to be restarted after being deactivated. Other reasons might be that the speaker has to be replaced because it has blown.
When locking or unlocking the car, the Toyota 4Runner typically emits a beeping sound. There could be a problem to investigate if there is no buzzer sound.
16. Vehicle Failing to Shift Into Gear
Owners of 4Runners have mentioned having trouble getting their cars into gear. Both manual and automatic gearboxes have been known to experience these problems.
This issue can be caused by many things, including low transmission fluid levels or a broken clutch. The clutch may need to be replaced, the transmission fluid refilled, or the brake fluid in the clutch hydraulics refilled.
The Toyota 4Runner has occasionally had trouble going into gear. Both manual and automatic vehicles have been impacted by this. Costs associated with taking the car to a mechanic or Toyota might be high, particularly if you are unsure of the precise issue.
17. Car Failing to Come Out of 4WD
It is well known that the Toyota 4Runner has trouble turning off its four-wheel drive. The owner's handbook advises "rocking" the car using the steering wheel and throttle.
Other suggestions include unplugging the battery to reset the system or shifting into reverse while disengaging the system. The Toyota 4Runner's 4-wheel drive system frequently fails to disengage, which is a typical issue.
18. Car Not Going Into Reverse
Reverse gear selection has proven difficult for some 4Runner vehicles. Cold weather, tainted transmission fluid, or a damaged reverse band are a few potential causes of this issue. The best course of action in these situations is to warm up the car before putting it in reverse, change the transmission fluid, or have a professional replace the gearbox's reverse band.
Some Toyota 4runner owners have complained that their cars have trouble going into reverse. There are several reasons for this issue.
19. Abnormal Sounds Behind the Glove Box
In the Toyota 4Runner, the air conditioning filter is found under the glove compartment. If you hear a buzzing or ticking sound coming from here, there may be dirt lodged inside the filter. While this can be temporarily fixed, the long-term solution is to have a mechanic check the component. A servo motor may occasionally be defective or damaged and require replacement.

Owners of 4Runners from 1996 to 2002 have complained about the Mass Air Flow problem, and 2012 models have also gotten similar concerns.
The glove box houses the cabin air filter for the 4Runner. This area's HVAC (heating, ventilation, and air conditioning) system may be the source of the noise.
20. Bluetooth Constantly Disconnects
On the Toyota 4Runner, erratic Bluetooth connection is a well-known issue. The most popular fixes for this issue, according to owners, were to update the software on the phone and the car. If neither of them has any updates available, disconnecting from Bluetooth and rejoining can fix the issue.
Some 4Runner owners have had issues with the car's Bluetooth system. When Bluetooth is linked to the 4Runner head unit in some cars, it might freeze and reboot.
NOTE: Purchasing a Toyota 4Runner should not be risky as long as you are informed of any potential issues with the specific model you are considering. If you're seeking to buy a used 4Runner, research the most prevalent problems with the particular model. Before you sign the contract, be sure the seller has resolved any issues.
Can Toyota 4Runners Be Trusted?
All of the main dependability surveys have given the Toyota 4Runner top marks. It has a rating of 4.0 out of 5.0 on RepairPal, placing it ninth out of 26 midsize SUVs.
The 2020 Toyota 4Runner placed fourth in its category with a JD Power dependability rating of 80 out of 100. It scores 94 out of 100 for resale value, which is quite high. A 4Runner may live far longer than its predicted lifespan with appropriate maintenance and judicious use.
How to Buy a Used Toyota 4Runner: What You Need to Look Out for
A first- or second-generation 4Runner would be a great SUV for those uses if you're searching for one that can handle rough terrain. Consider that rust has no impact on a car's mechanical performance and that it's unlikely to be found in one of these generations.
A newer generation 4Runner is a great option if you're looking for a vehicle to get you around town in a somewhat stylish manner, while also providing comfort for passengers, space for groceries, and storage. Even the fifth-generation 4Runner has some rudimentary off-road capability.
Is It Worth It Buying a Used Toyota 4Runner?
All Toyotas are worth it if you're searching for liability; they're known to stay on the road and carry on trucking. Here are the Toyota 4Runner generations to steer clear of the 3.0-liter V6-powered 1990–1995 second-generation 4Runner and the 3.0-liter V6-powered 1988–1989 first-generation 4Runner. You won't get your money's worth from the engine since it will give you constant issues.
A 4Runner is renowned for withstanding abuse, rust, or no rust, but it can only do so if the SUV has had the necessary mechanical upkeep. When looking for a used 4Runner, you should consider how well it has been mechanically maintained. The 4Runner should always have fewer kilometers on it, and the more maintenance records there are, the better.
The Conclusion
One of the market's toughest cars is the Toyota 4Runner. There are plenty of them on the road with well over 300,000 miles on them since they are made to withstand the test of time.
There are also a lot of 4Runners from the 1990s that are for sale and command high prices due to their extended lifespan.
Automatic gearbox issues frequently affect 2010 Toyota 4Runners. Many SUV owners have reported that the automatic gearbox shifts to manual shifting and won't shift into overdrive or drive when the vehicle is initially started.
In general, Toyota is renowned for producing some of the most durable vehicles. This is because Toyota never tries to overwork their cars to extract more power from them.
To make the car last longer, they use a strategy in which they attempt to reduce stress on the vehicle. Sometimes this results in excessive oil use, however, adding oil is always less expensive than replacing parts.
The 4Runner is a well-known SUV with a solid track record of durability, strong off-road and on-road performance, and excellent everyday usability. After reading this, you are aware of the Toyota 4Runner years to stay away from while looking for one.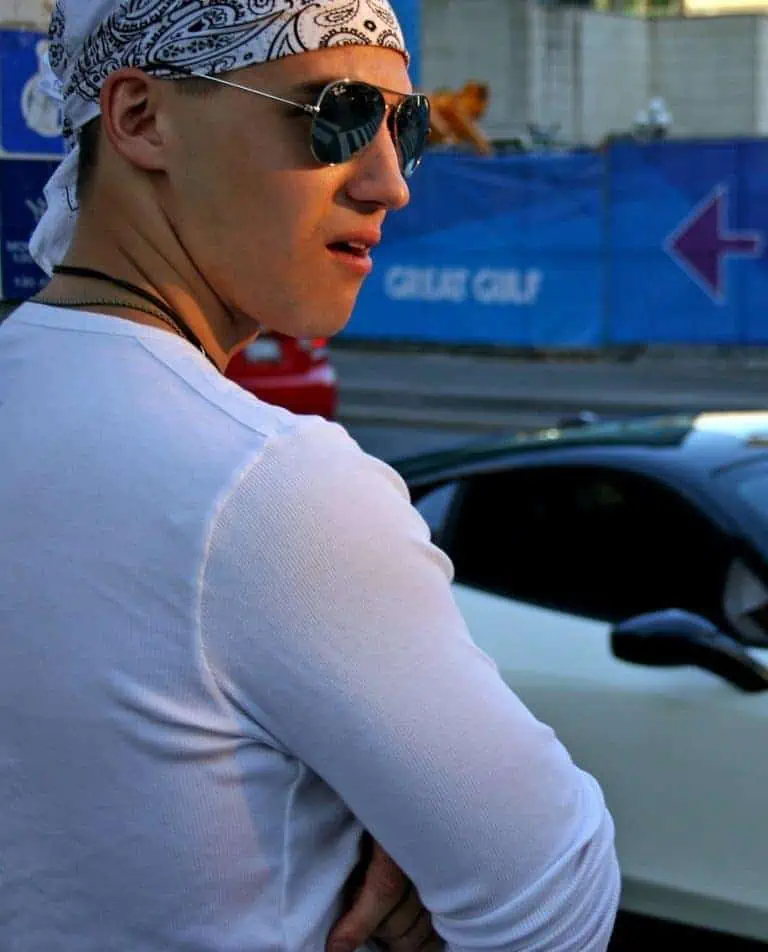 Jim Wicks is the founder of MotorVehicleHQ. With over two decades of experience in the automotive industry and a degree in Automotive Technology, Jim is a certified car expert who has worked in various roles ranging from a mechanic, car dealership manager, to a racing car driver. He has owned more than 20 cars over the past 15 years. Ask him about any vehicle you see on the road and he can tell you the make, model and year. He loves the aesthetics of all things cars, and keeps his vehicles in pristine condition.
In his free time, Jim enjoys getting his hands dirty under the hood of a classic car or taking long drives along the country roads. His favorite car? A 1967 Shelby GT500, a true classic that, according to Jim, "represents the pure essence of American muscle."